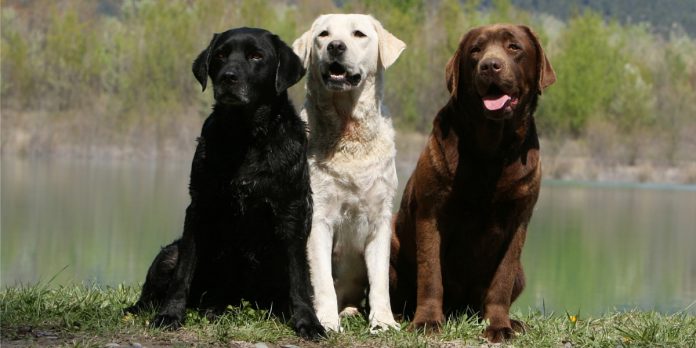 Wondering which Labrador color is best? Or which color Labrador you should get? We take a look at the different colors of Labrador. Helping you to find out more about the chocolate, black and yellow Labrador Retrievers. As well as the ranges of shades in between, including those controversial dilute tones. They aren't all identical, and some can make better pets than others for different families.
Contents
Do Labrador Dog Colors Matter?
The three different shades of Labrador are often associated with different roles.
The yellow Labrador has become associated with Seeing Eye dogs, the black Labrador with hunting and retrieving work and the chocolate Labrador with pet homes and the show ring.
But of course these are just broad generalisations and in reality, Labradors of each color have embraced all the many roles at which these amazing dogs excel.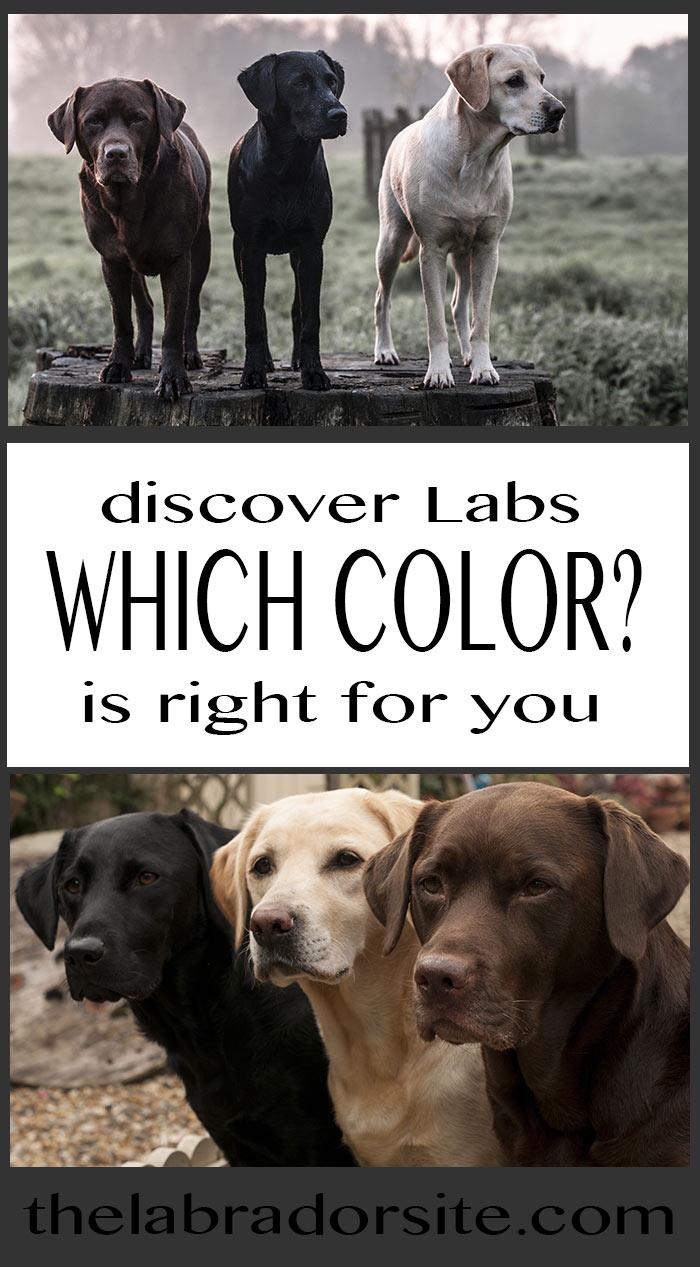 Labrador Color Inheritance
There are three main Labrador colors, and a huge variety of shades of color too.
To find out much more about where these Labrador colors came from, and how they inherited their lovely coats, head over to our in-depth article on Labrador color inheritance.
Yellow Labradors
Yellow Labradors are well known for a variety of roles, but perhaps best of all for being Service Dogs. They are nice tempered, easy to train and full of love.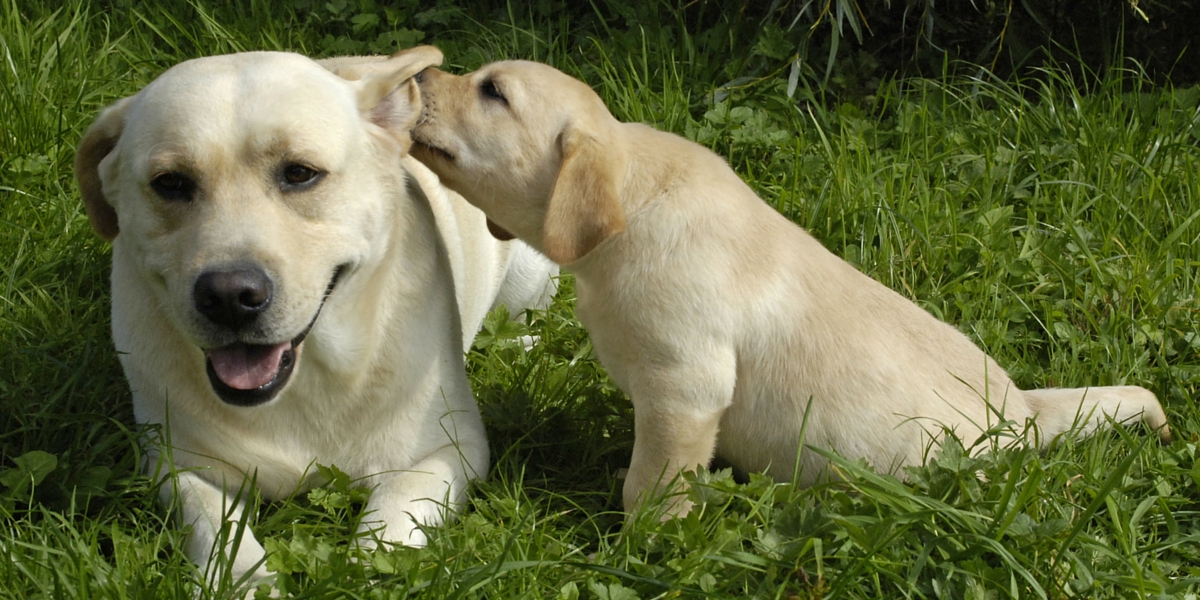 Although popular for highly trained roles, and of course very photogenic and therefore frequently used on charities literature, the yellow Labrador can still make a magnificant pet and be popular in the show ring too.
You can find out more about the wonderful Yellow Labrador in this article.
Fox Red Labradors
Fox Red Labradors are officially a section of the much more common Yellow Labradors.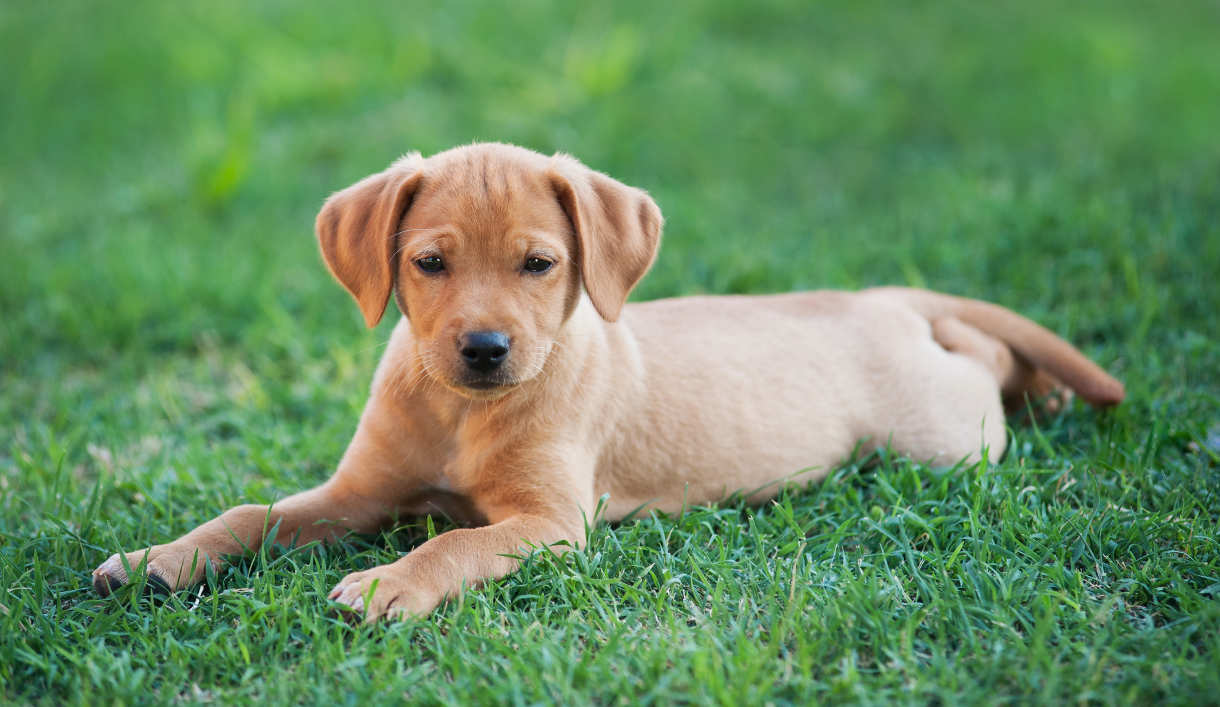 These dogs tend to come from working lines, and have a more orange hue to their coats.
They are still classed however on Kennel Club documentation as yellow Labradors.
Fawn Labradors
In recent years some people have begun to refer to yellow Labradors as fawn Labradors.
If your Lab pup color is slightly darker than the traditional yellow, but not as orange as a Fox Red Labrador, you might well refer to him as being a Fawn Labrador.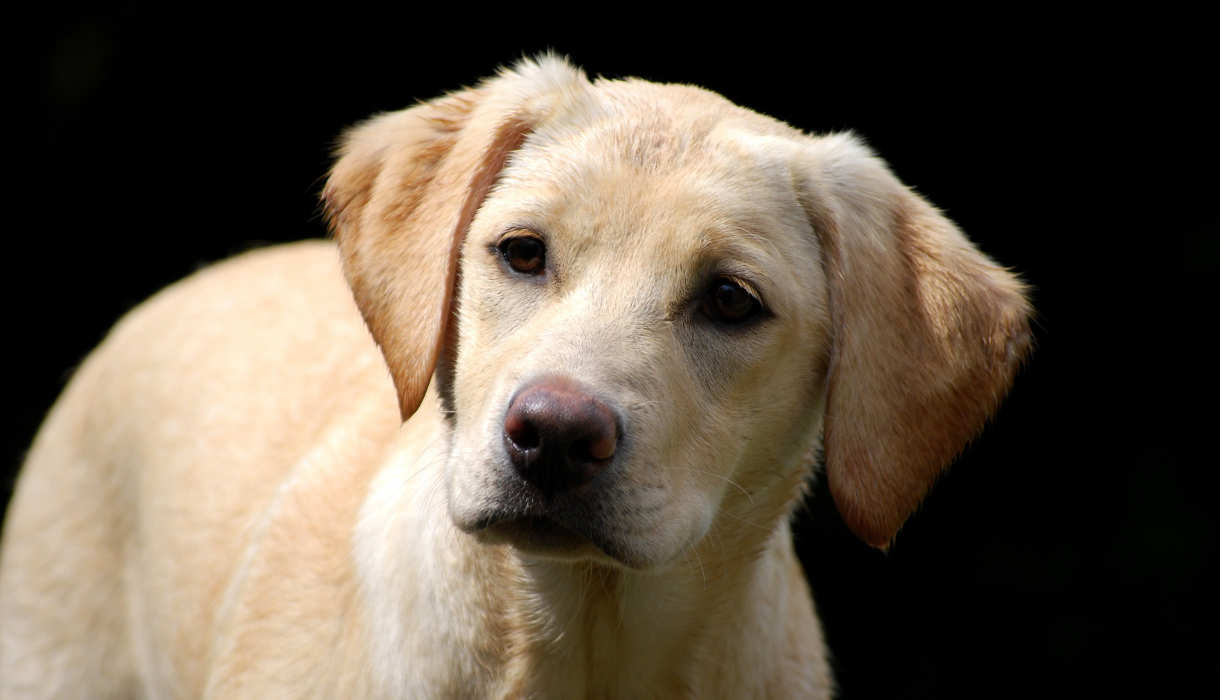 However, this is not an official Labrador color, nor indeed is it really one which is referred to by Labrador breeders in the way that Fox Red now is.
Black Labradors
Black Labradors have long been favoured as gundogs, but also make wonderful pets, companions and agility dogs too.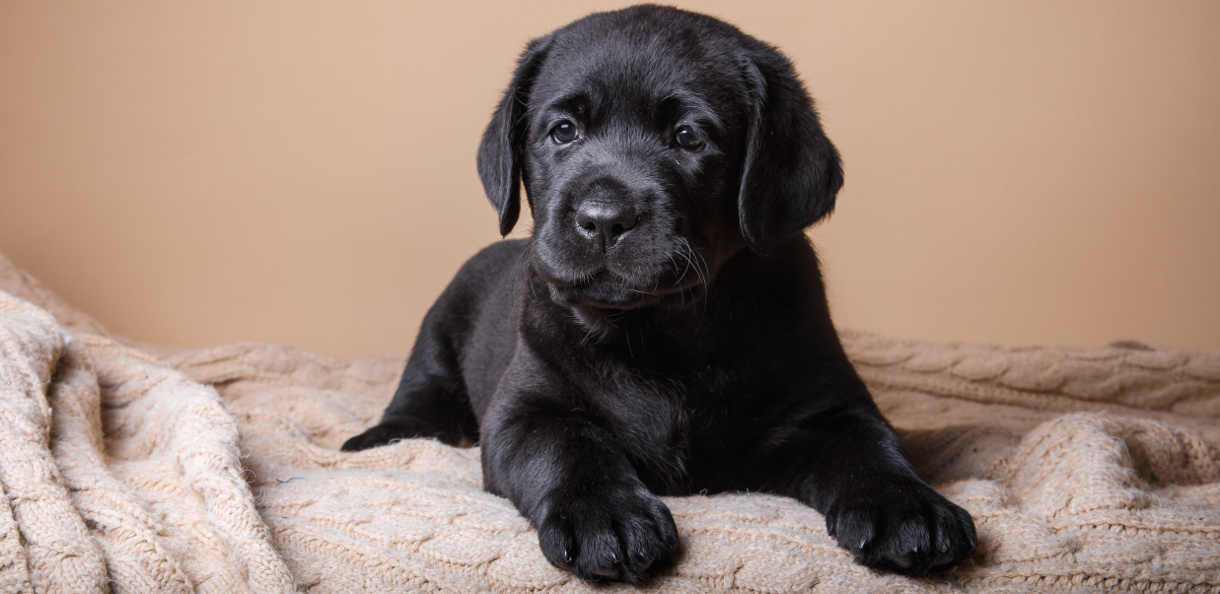 They are the most common color of Labrador, due to the way in which their genes are inherited. Perhaps for this reason, they are a little overlooked when it comes to people's top picks for the best Labrador color, but they are still really remarkable dogs.
You can find out more about our wonderful black Labradors in this article.
Chocolate Labradors
Chocolate Labradors make great family pets, as well as playing a role in the Show Ring.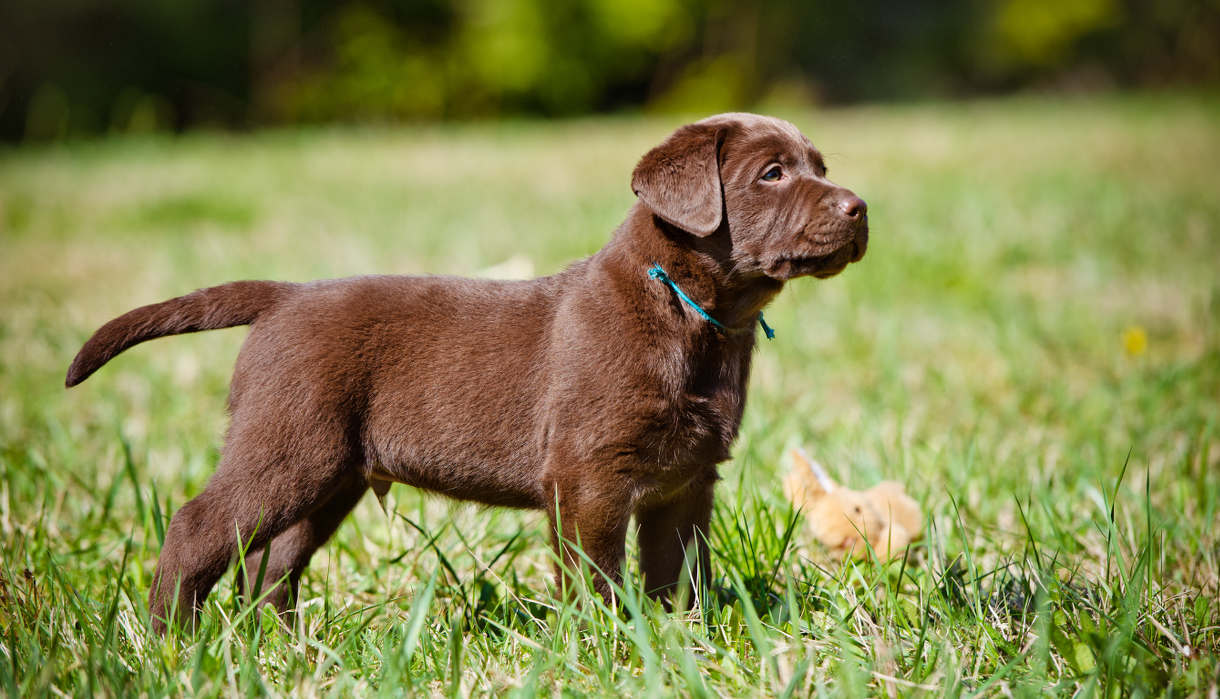 In America, chocolate Labradors are quite firmly established in hunting lines. However, it is worth bearing in mind that in the UK, Chocolate Labradors have only recently been achieving awards in the field. Black and yellow Labradors still taking more prominence at least in Field Trial circuits.
In our extensive article on Chocolate Labradors we will let you know all about the chocolate Labrador. Where he comes from, his pet suitability and much more.
Silver Labradors
Silver Labradors are a fairly new trend in Labrador breeding. This amazing color inspires a lot of comments from Labrador fans, both positive and negative.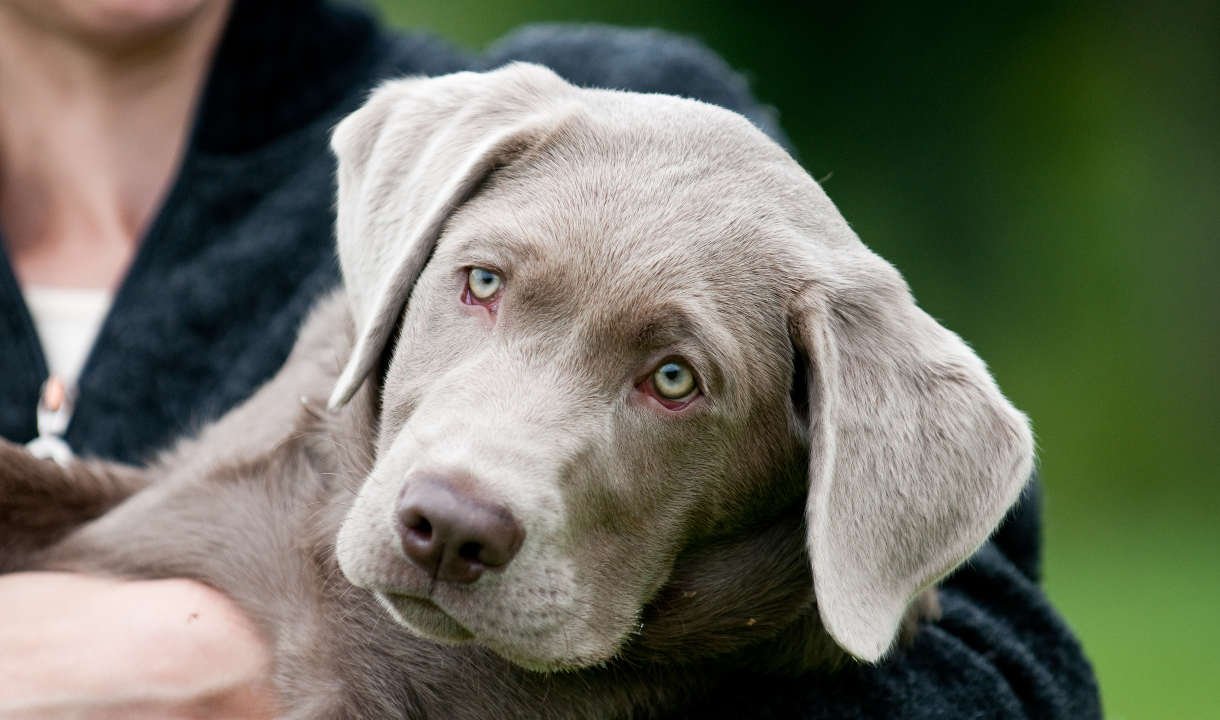 The color varation from chocolate is caused by a diluting gene, but how this got into the breed is the source of some controversy.
In our extensive article on Silver Labradors we take a look at where they come from and how to buy a healthy silver Labrador Retriever puppy.
Which Is The Best Labrador Color?
Some people have a strong preference for a particular color, but others are quite happy with either.
If you are not fussy about color, you will have more choice of Labrador breeders to put on your shortlist when setting about choosing the right dog.
Although you might love one particular color to look at, do think carefully about your prorities when it comes to picking a puppy.
Perhaps what really matters is your Labradors breeding: his parents temperaments, roles and health.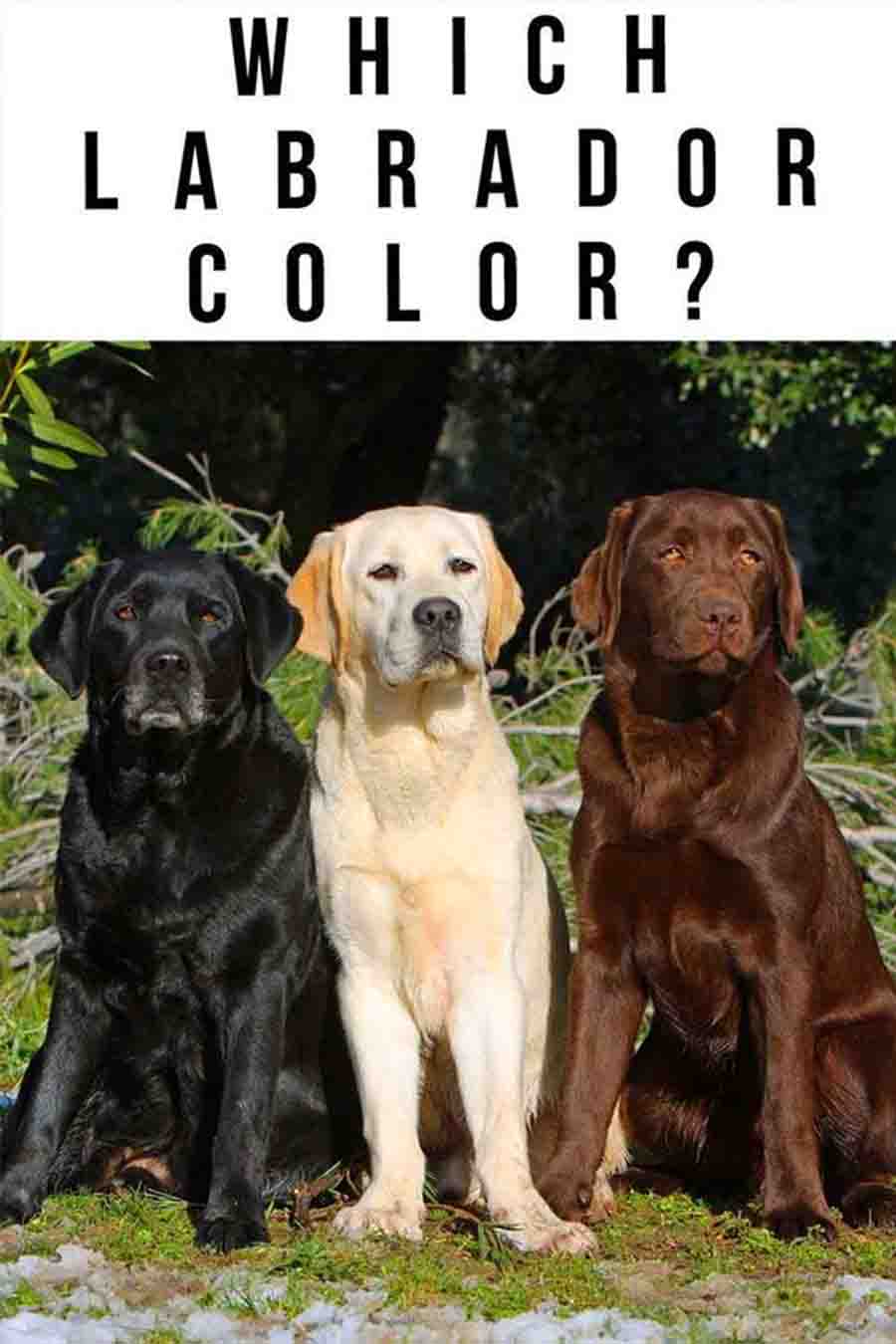 Show vs Field Bred Labradors
Whatever your preference, it is worth bearing in mind that Labradors have become divided into two quite distinct types, show, and field.
Finding a suitable dog will probably depend more on choosing the right type, than on choosing the right color.
With some you will have more choice in one type rather than the other. And with some types you will have more choice in one color than the others.
To find out more about the differences between show and working bred Labradors, check out this article comparing the Bench and Field varieties of Labrador here.
Rescue Labradors
When picking your new Labrador, you might be looking for an adult rather than a puppy. When rehoming from rescue centers you won't in all likelihood have a choice of color, but you will be getting the opportunity to give a lovely Labrador a better life.
The Labrador Site Founder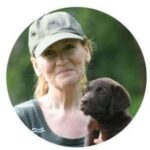 Pippa Mattinson is the best selling author of The Happy Puppy Handbook, the Labrador Handbook, Choosing The Perfect Puppy, and Total Recall.
She is also the founder of the Gundog Trust and the Dogsnet Online Training Program 
Pippa's online training courses were launched in 2019 and you can find the latest course dates on the Dogsnet website