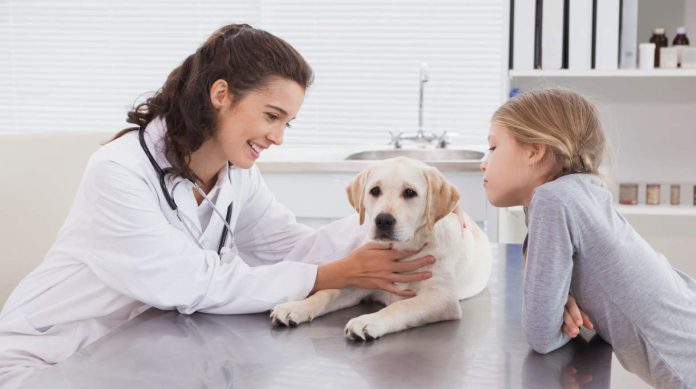 Canine epilepsy is perhaps more common than you would think. It is thought that it affects a minimum of 4% of dogs. So if your Labrador has a seizure it is understandable that you might assume that the dog is epileptic. But there are actually a number of possible causes for an individual seizure.
We have put together this epilepsy in Labradors FAQ to help you answer some of the difficult questions you might have during this worrying journey. Before we continue – please do remember that the advice given here is no substitute for speaking with your vet.
If your Labrador has had a seizure, contact your vet for assistance. But remember to wait at least five minutes after a seizure before you put him in the car or take him out, to allow him to recover.
What is a seizure?
A seizure is the term used to describe a sudden surge of electrical activity in the brain that interferes with the normal  functioning of the brain, and with the way in which the brain controls the body.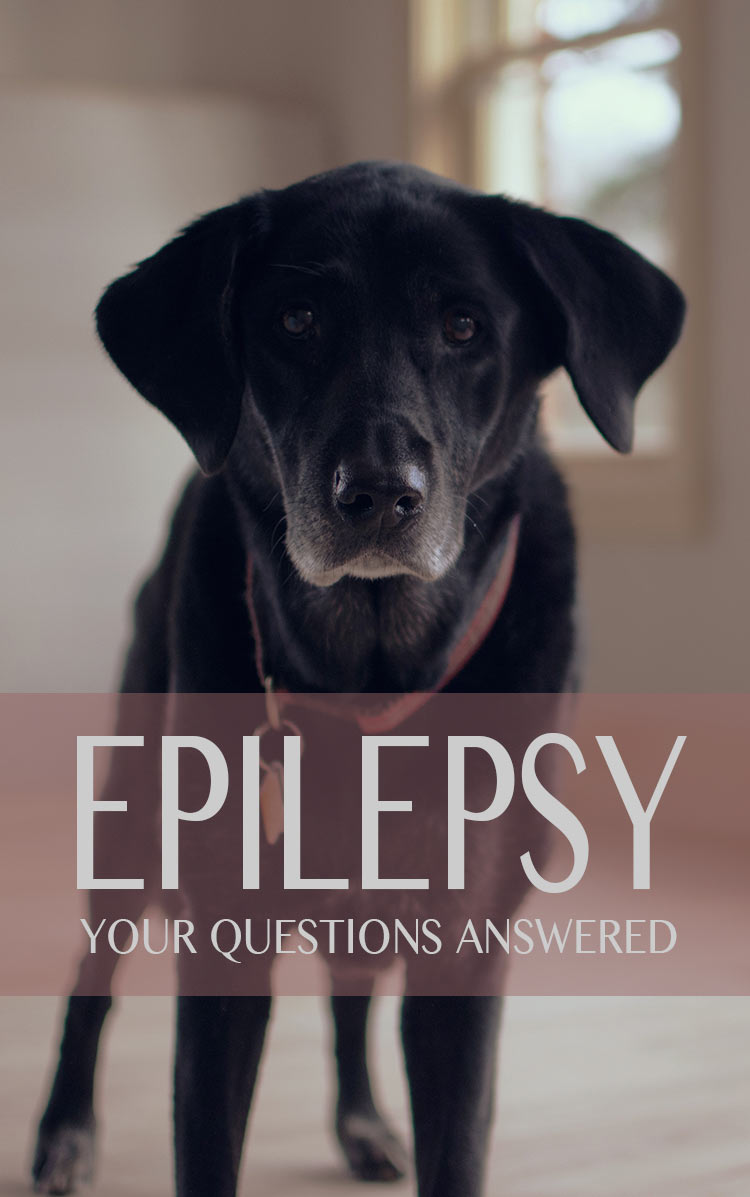 It can be a frightening and shocking experience to see your dog having a seizure for the very first time.
Seizures can occur for other reasons too, so let's take a look at how we seperate them.
What causes seizures in dogs?
There are a number of physical changes that can cause a seizure.
Lack of oxygen to the brain due to blood loss for example,  and diseases in various parts of the body other than the brain.
This is not epilepsy.
One possible cause of individual seizures is heart disease. This stops oxygen reaching the brain and causes the dog to have a seizure.
However, sometimes seizures are cause by abnormalities to the brain itself.  These abnormalities cause repeated seizures and this is the condition we call epilepsy.
What is canine epilepsy?
Epilepsy is an serious health problem characterised by repeated seizures.
These seizures are caused by abnormalities in the brain.   An epileptic dog will have a seizure on more than one occasion.
Epilepsy is therefore a diagnosis that must be made by your veterinary surgeon, after other causes have been ruled out. It is most commonly diagnosed in dogs between one and five years of age.
When should I expect my Labrador with canine epilepsy to have a seizure?
Most seizures in dogs occur during periods of rest, although some individual dogs do seem to have them in response to times of intense stress too.
Once your dog has been diagnosed you will probably see a trend in the time of day and situations where he is most likely to be affected.
Keeping a diary logging the events could help you to feel more in control, by finding a pattern and being increasingly able to know what to expect.
 What happens before a seizure?
Some dogs seem to be aware that they are about to have a seizure before the event. They might lay down or seek out company. It will differ from dog to dog, and many dogs will not show any signs at all.
If you notice that your dog does have a pattern of behavior before their seizure, note this in your diary too.
What happens during a seizure?
During a seizure the dog collapses and loses consiousness. He or she will fall on their side, become stiff and make jerky movements with their legs.
Although the dog's limbs are moving, the are not in control of this movement. They are not able to hear you or respond during, because they are not actually awake.
Your dog may lose control of his bowels and bladder during a seizure.
Seizures normally last up to 3 minutes, and if you are aware that your dog is epileptic it's a good idea to time his seizures. Time can seem to slow down when a stressful event is occurring, so as an owner it will help you to appreciate that it is following a normal pattern.
Your Labrador will not be able to hear you or respond to you during a seizure.
What happens after a seizure?
A dog's behavior after a seizure will vary from case to case.
Most dogs will seem a little disorientated for 10 or 15 minutes, before going back to normal.
Some will leap straight back up and carrying on as though nothing has happened. Others will be very lethargic for the next day or so.
Is a seizure painful?
Some dogs will cry out or howl during a seizure, but rest assured that this is not because they are in pain.
Alhough they look and can sound horrible, seizures are not painful as the dog is unconscious throughout the episode.
The risk of him injuring himself whilst having a seizure is small, although some dogs do bite their tongues which can cause them some pain once they wake up.
What should I do if my dog has a seizure?
If your dog has a first, brief seizure you need to contact your vet once he has recovered. He will then be able to advice you on when it will be appropriate to contact him in the case of future seizures. Usually this won't be unless they are particularly long or frequent.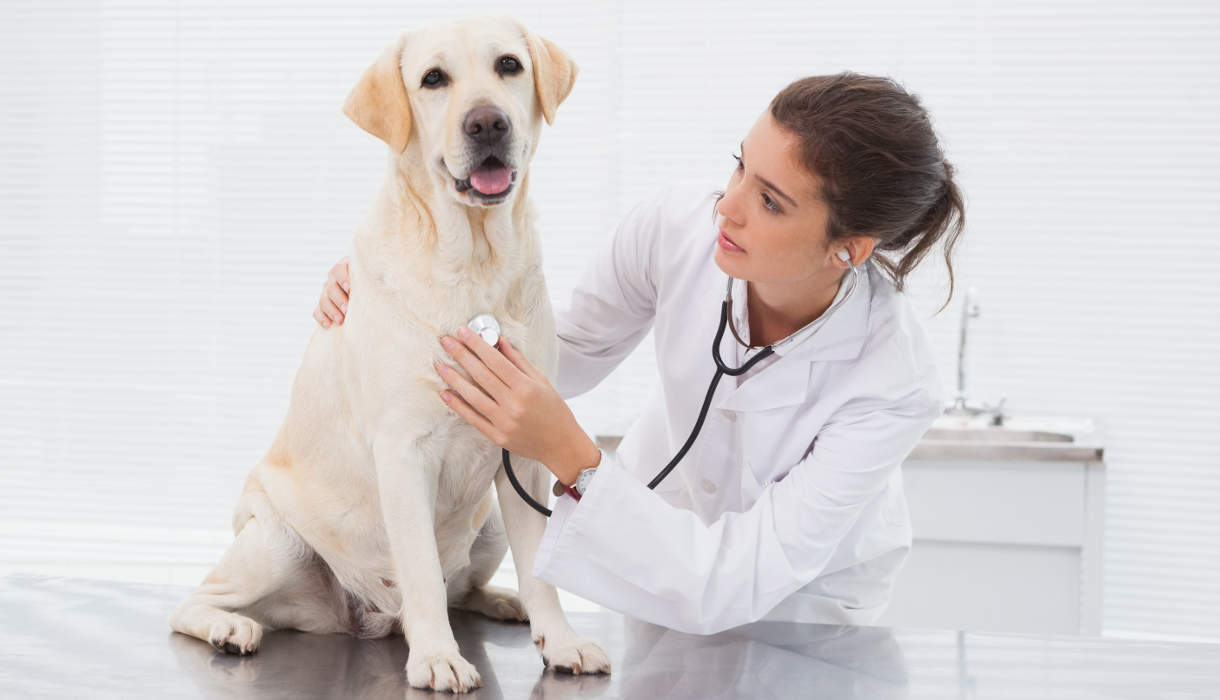 During the seizure make the dog safe by removing anything nearby if you think he might hurt himself, but in general just watch from a small distance. Don't be tempted to interfere and keep your hands away from the dog's mouth to avoid being bitten.
If the seizure is prolonged (more than five minutes) call your emergency vet straight away.
The most important thing for you to try and do whilst he has a seizure is to remain calm, so that you are able to react if needs be, and are hopefully not too upset by it. Remember, he doesn't know what is happening – it is only you who is aware.
What is the treatment?
Whilst there are treatments available for canine epilepsy, these work on removing or decreasing the symptoms and not the cause. They are not a cure, and your dog will still have epilepsy. Cases of remission are rare.
Various drugs such as Phenobarbital, Bromide or even Diazapam can be used in the treatment of epilepsy, but many dogs will do just as well without treatment at all.
Even dogs who are on treatment will still have seizures occasionally.
The treatment each dog needs will depend on the severity of the dog's condition, and other aspects of his unique medical history. So you will need to discuss your dog's case with your vet.
Is epilepsy inherited?
A familial link has been found in some types of epilepsy and work is ongoing to discover the genes responsible.
The Canine Epilepsy Project is a  collaborative study currently underway into epilepsy in dogs and their website has information about their progress.
What they are doing is trying to identify each gene that is responsible for epilepsy in dogs so that we can use this information to make better breeding decisions.
This research may also help provide the basis for new treatments for the disease in the future.
Where can I get more information?
Your veterinary surgeon is your first port of call but there is also a great deal of information about canine epilepsy available online.
Canine Epilepsy  has some very straightforward and basic advice and guidelines
For some more in depth information and academic articles visit the Epi Guardian Angels  website.  The link takes you to their site map
There is a Canine Epilepsy Support Group in the UK  and you will find their phone number by clicking on the link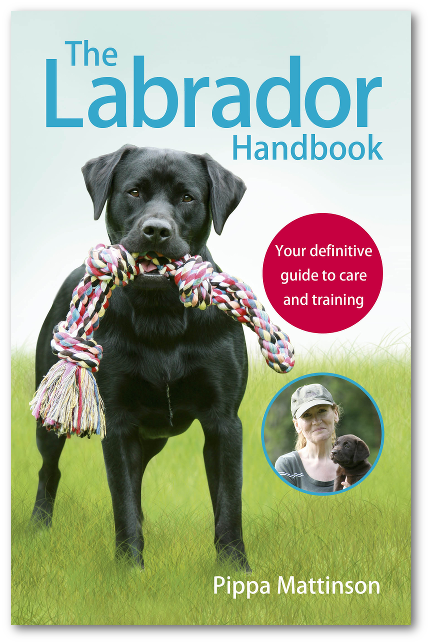 You might also like to take a look at the Canine Epilepsy Network here.
More information on Labradors
If you'd like all of our best Labrador information together in one place, then get your copy of The Labrador Handbook today.
The Labrador Handbook looks at all aspects owning a Labrador, through daily care, to health and training at each stage of their life.
The Labrador Handbook is available worldwide.
You can buy The Labrador Handbook from Amazon by following this link. If you do, The Labrador Site will receive a small commission which is greatly appreciated and won't affect the cost to you!
The Labrador Site Founder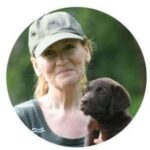 Pippa Mattinson is the best selling author of The Happy Puppy Handbook, the Labrador Handbook, Choosing The Perfect Puppy, and Total Recall.
She is also the founder of the Gundog Trust and the Dogsnet Online Training Program 
Pippa's online training courses were launched in 2019 and you can find the latest course dates on the Dogsnet website