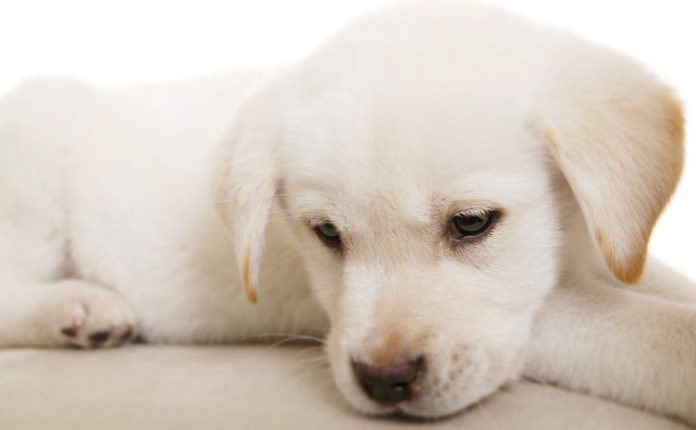 Giardiasis is an unpleasant parasitic infection  that can affect  humans too. If your dog or puppy has been suffering from bouts of diarrhoea for some time,  the Giardia parasite is a possibility that your vet will want to consider. People often worry that the treatment for Giardia in dogs is making the diarrhoea worse,  but an increase in diarrhoea is likely to occur at random times during the illness making it difficult to pin-point the cause.
It is important to inform your vet if your dog's condition is  worsening, but you may be advised to persist with the treatment.
What is Giardia?
Giardia is a single celled parasitic organism that lives in the intestine of other animals. It has two forms,  one of these forms is active and mobile,  the other is a 'spore'  or hard walled form.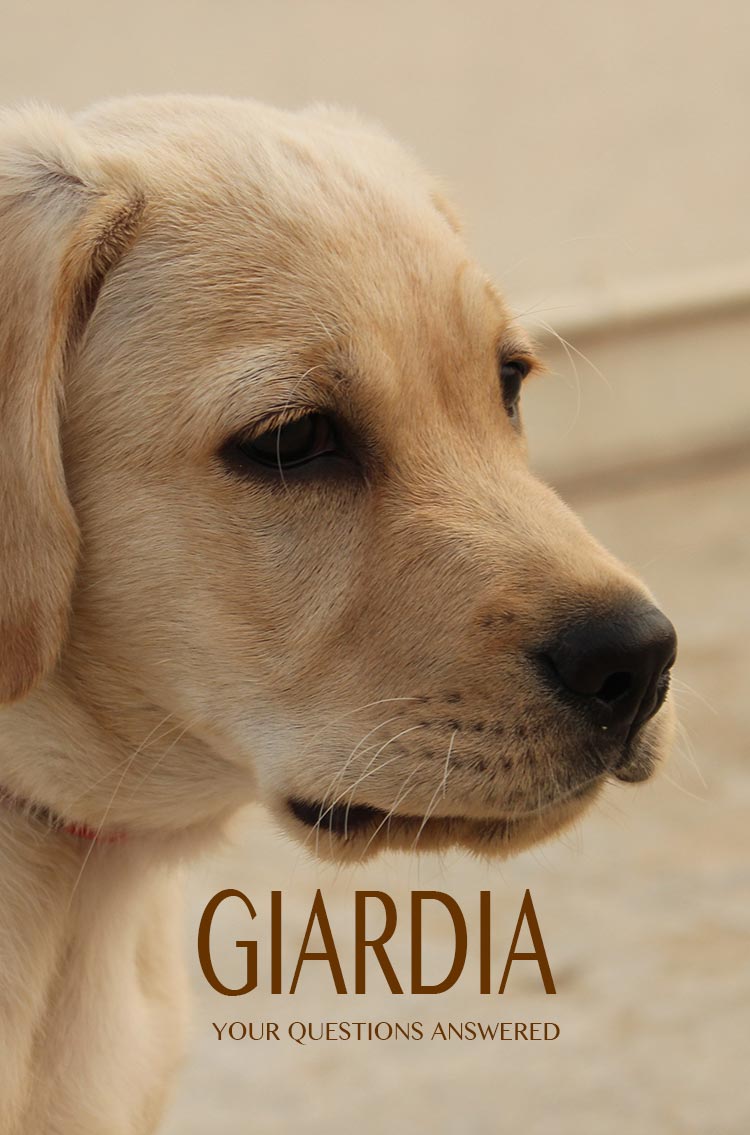 These 'spores' or 'cysts' can survive for long periods of time (months) in cold stagnant water, so this is the most likely source for most dogs to pick it up from.
How do dogs catch Giardia?
Giardia is spread when an animal accidentally eats giardia cysts. Most dogs have contact with other dogs, even if it's just out on a daily walk. Victims of Giardia are usually infected by contaminated water, but it can be passed through food, contact with faeces or grooming. Giardia is a big problem for some pounds, where the parasite can speed through the kennels at an alarming rate. The close proximity of the dogs means that they are more likely to pass any contractable condition around in short order.
Symptoms of Giardia in dogs
Some dogs with Giardia will be symptomless.  They just carry the illness and pass it to other dogs. Other dogs will be very poorly with bouts of  very smelly and profuse diahorrea that fails to respond to normal measures.
In puppies, Giardia can be very serious indeed. The symptoms will often be more severe than in adult dogs. Here are some of the main warning signs to look out for in your dog. He may show one or many of the following symptoms:
Watery faeces
Frothy faeces
Mucus in faeces
Green colouration to faeces
Very smelly faeces
Blood in faeces
Vomiting
Weight loss
Not only will the potential signs of Giardia vary from dog to dog, they may also vary for that individual at different times. Symptoms can be continuous, but they can also appear and disappear quite suddenly.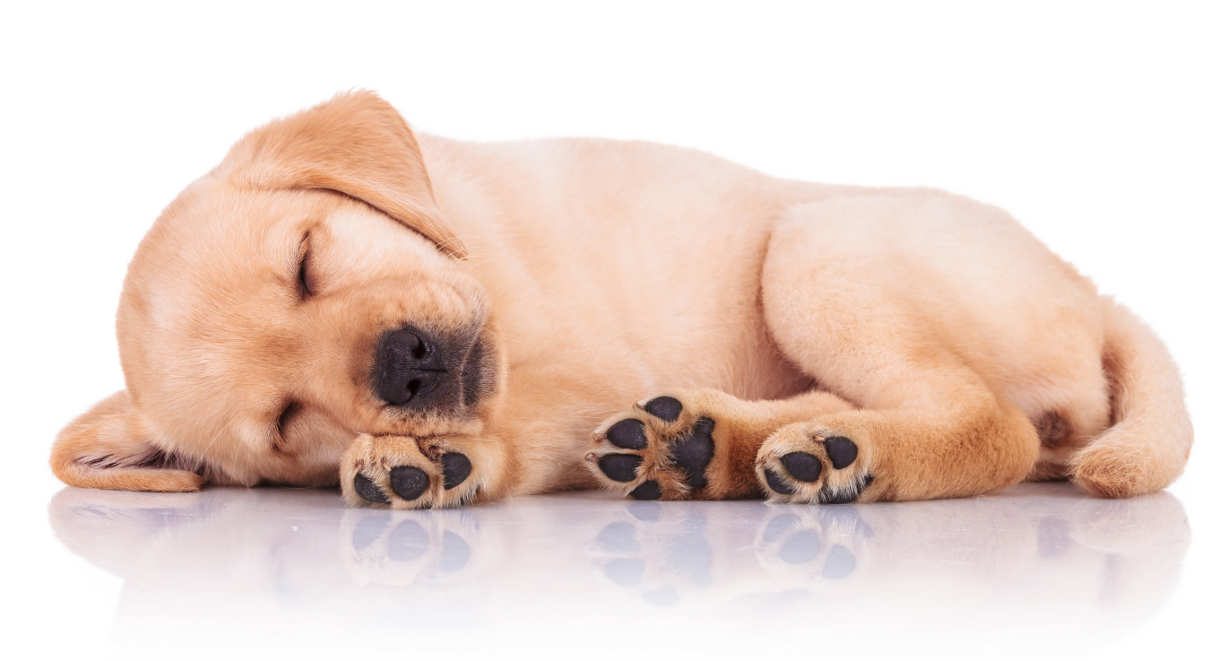 It is important to be aware that the symptoms temporarily leaving does not necessarily indicate that the underlying condition has gone. Although giardia is not usually fatal, it can be. Especially in young pups with immature immune systems, or in adult dogs whose immume systems are compromised for an unrelated reason.
Diagnosing Giardia
Diagnosing Giardia is a job for your vet.  Any dog with persistent diarrhea should be examined by a veterinary surgeon and there are many possible causes of symptoms which may resemble those of Giardia. Diagnosis of Giardia can be problematical and false negative results are common.
To confirm the diagnosis, your veterinarian will  send a sample of your dog's faeces to a laboratory. There it will be examined under a microscope for tell-tale spores. However, false negatives can occur because the parasite does not shed spores all the time,  they will therefore only be present in the faeces intermittently. For this reason, your vet may therefore advise you to treat the dog anyway.
It is however also possible for you to get a false positive diagnosis for Giardia too! As the cysts which identify the parasite can look quite similar to yeast. However, this is less of a concern as it is better to treat your dog for giardia mistakenly than to potentially leave it with a parasitic condition.
Treatment for dogs with Giardia
The drugs commonly used for treating Giardia in dogs are fenbendazole and metronidazole. Most vets seem to pick fenbendazole first, and the standard course of treatment is five days. Fenbendazole is the key ingredient of a well known wormer sold under the trade name Panacur.
Metronidazole is an alternative option, although it has more downsides. For example it is not suitable for pregnant dogs. In addition to this, the Companion Animal Parasite Council also state that metronidazole has been reported to have as low a treatment rate as 50%. Metronidazole may be sold as Flagyl and is prescription only, but Panacur can be bought over the counter or online.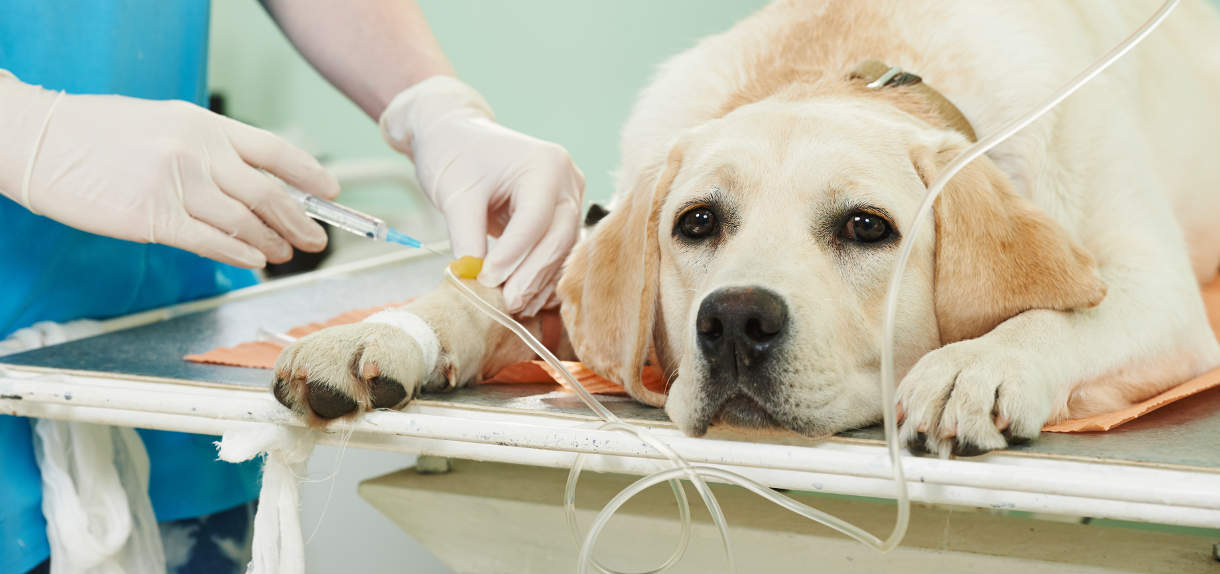 Some pups will need to be kept at the veterinarian's if for example his fluid levels have become too low and he requires a drip. However, provided your dog is not too seriously unwell, he will be able to stay at home whilst receiving his treatment. Most dogs are able to be treated on an outpatient basis.
Avoiding transmitting giardia to humans
Although it is unusual for people to catch Giardia from dogs, it does happen. So if your dog has Giardia you must be scrupulously careful over hygiene. Get some hibiscrub and give your hands a good 'going over' after clearing up and disposing of faeces. It is however far more common for humans to catch giardia from other humans than from their infected pets. Pet to pet infection is much more likely.
Avoiding transmitting giardia to other dogs
If you have other dogs in your family, your vet may advise you treat them all at the same time. There are other precautions that you should take whilst your dog is infected to try and ensure that the parasite is not spread.
Make sure that your dog is thoroughly bathed with shampoo, to remove any trace of faeces and the parasitic spores from their coats. Wash all of your dogs at the same time, to avoid re-introduction of the parasites from their housemates' coats.
Avoid going for walks in public places whilst treatment is being carried out, for the benefit of the other animals you might meet while you are there. Remember, dogs love to sniff at each other but they also interact with the mess they leave behind! So even walking at unsociable hours could result later on in the day in another dog picking up stray spores and becoming unwell. For advice on alternative ways to exercise your dog without going for a walk take a look at this article. Remember to avoid the options involving other people's dogs, to ensure that you don't accidentally pass the parasite on!
Contacting your vet
If you are concerned that your dog might have contracted giardia, then contact your vet immediately. It is important to get any dog with persistent diarrhoea to a vet. With small puppies severe diarrhoea is an emergency so do not delay. With proper treatment almost all dogs make a full recovery from this unpleasant illness. If you have kennels on your property you may find it interesting to read Vet Maggie Fisher's online article  on dealing with Giardia outbreaks.
Has your dog ever suffered with giardia? Why not let us know about your experience in the comments section below.
More information on puppies
For a complete guide to raising a healthy and happy puppy don't miss The Happy Puppy Handbook.
Published in April 2014, the Happy Puppy Handbook covers every aspect of life with a small puppy.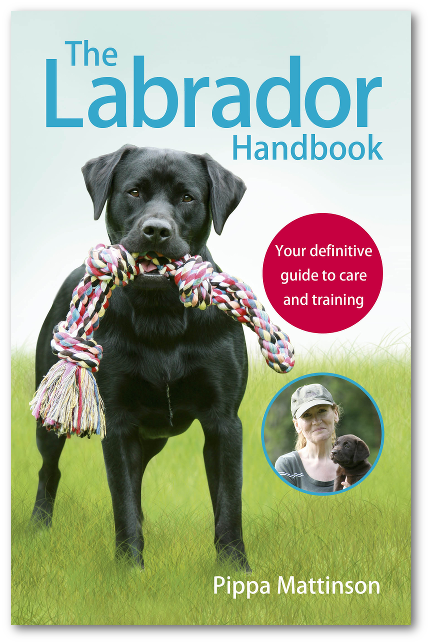 It will help you prepare your home for the new arrival, and get your puppy off to a great start with potty training, socialization and early obedience.
You can buy The Happy Puppy Handbook from Amazon by following this link. If you do, The Labrador Site will receive a small commission which is greatly appreciated and won't affect the cost to you!
This article has been fully revised and updated for 2015.
References and Resources
The Labrador Site Founder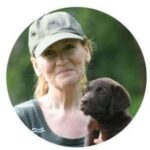 Pippa Mattinson is the best selling author of The Happy Puppy Handbook, the Labrador Handbook, Choosing The Perfect Puppy, and Total Recall.
She is also the founder of the Gundog Trust and the Dogsnet Online Training Program 
Pippa's online training courses were launched in 2019 and you can find the latest course dates on the Dogsnet website