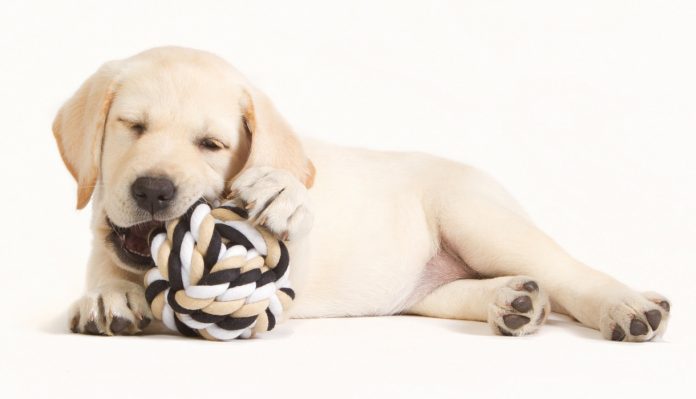 We get a great many health questions in the comments section on this website.
Especially on our puppy page.
Quite a few  questions arise because people are not aware what is normal for a young puppy.
Quite a lot of the puppy questions are about puppies that need to be examined by a qualified vet.
In the UK it is illegal for anyone other than a qualified vet to attempt to diagnose or treat another person's dog.
That includes online.
In addition, it is rarely appropriate to attempt to make a diagnosis over the internet, even for a veterinary surgeon.  
But it can be very difficult for new puppy owners to know when  to call the vet.
For this reason, I am posting up some guidelines as to what is normal for an eight week old puppy,  and what might suggest that you need to take your puppy to your local vet.
Normal for puppies
A healthy Labrador puppy sleeps deeply but is lively when awake.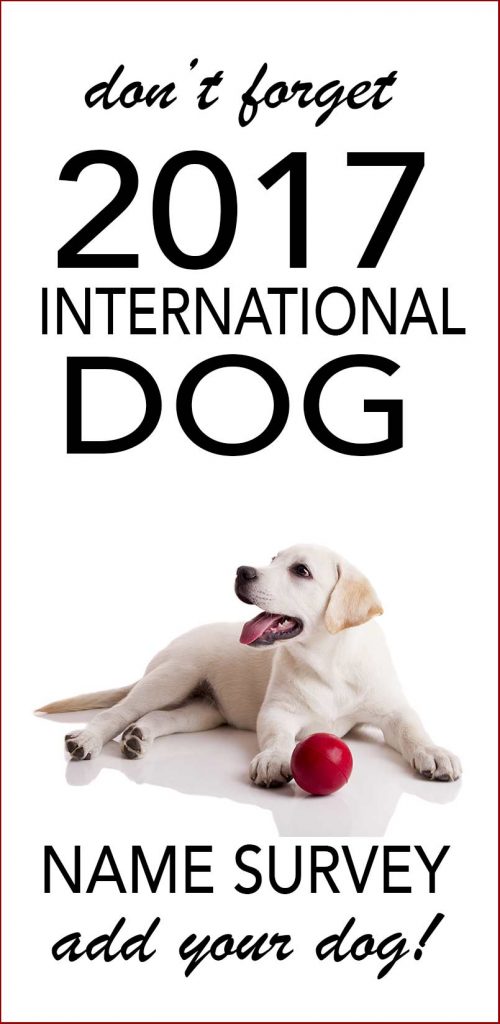 He smells lovely, has clean ears and eyes, and pees often (eg at hourly intervals or more frequently) during the day.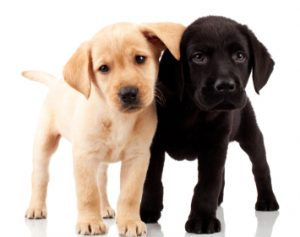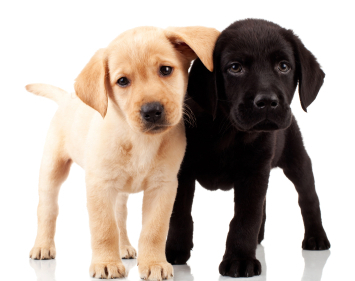 He eats hungrily, and may have several bowel movements between waking up and bedtime.
Many Labrador puppies cannot last more than four or five hours at night without a wee or a poo.
Upset tummies are common in new puppies after rehoming, but need to be taken seriously as small puppies can get dehydrated very quickly.
Puppies bite very hard (it hurts) and growl fiercely while playing.  This is not aggression.
All the above is normal.   The following is not normal
Not normal for puppies
Call your vet if your puppy seems listless, won't eat, has persistent diarrhoea, is sick more than once within 48 hours, or twice in a week.
Call your vet if your puppy swallows anything you think may harm him, cries for no apparent reason or in an unusual way.
Call your vet if your puppy's breathing is noisy or laboured.
Call your vet if he drags one of his limbs, is unsteady on his feet, or seems to be limping.  Call your vet if your puppy has a discharge from any part of his body.
Call your vet if your puppy cuts himself, falls badly, or just seems generally off colour.
If in doubt, call your vet!
Puppies under eight weeks old
Very young puppies need special care.  If you have purchased a very young puppy, please read this article  Too young to leave Mum.  We cannot advise you on feeding underage puppies,  you do need to get this information from your vet.
More information
There are lots of articles on puppy care in the puppy sections that are listed on the main puppy page.  Just click on puppies on the menu bar at the top of this page.
We do try and answer as many of your questions as possible but will always give priority to topics that are not covered in the articles that are already on the website.
Getting support
It can be stressful and scary looking after a brand new puppy.  Why not check out the forum where you can get help from other puppy owners,  and where we can answer your questions in more detail.   We'd love to see you there.
More information on puppies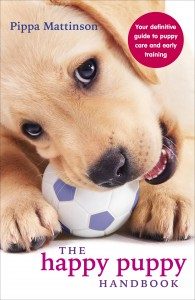 For a complete guide to raising a healthy and happy puppy don't miss The Happy Puppy Handbook.
The Happy Puppy Handbook covers every aspect of life with a small puppy.
The book will help you prepare your home for the new arrival, and get your puppy off to a great start with potty training, socialisation and early obedience.
The Happy Puppy Handbook is available worldwide.