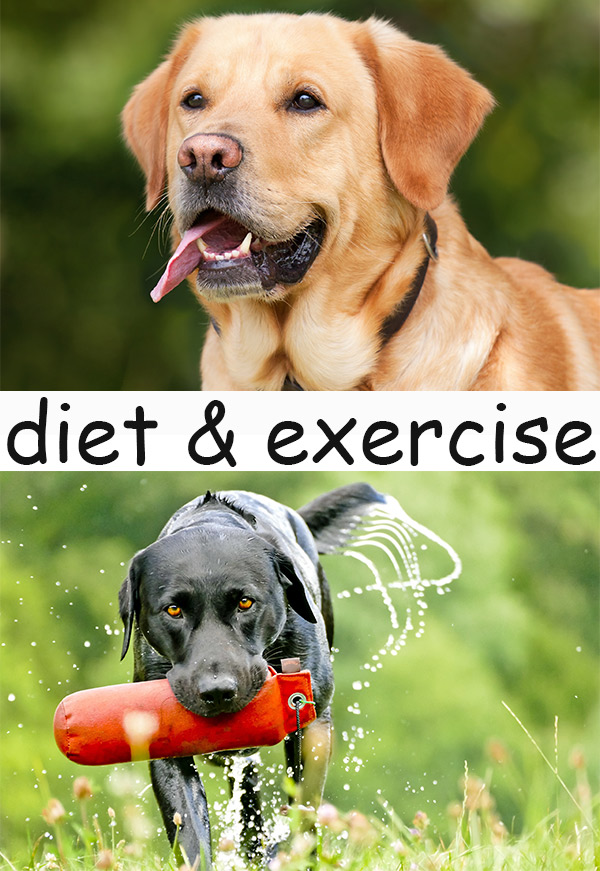 Providing the right diet and exercise for your Labrador will help keep him fit and healthy
But it isn't always easy to know whether you are doing the right thing.
In this section we show you how to feed your puppy or adult dog, how to make sure he is the right weight and how to keep him fit.
Labrador Diet
Labrador Weight
Labrador Exercise
Important Health Information
Every dog is unique and the information in these articles is just a guide.
If you have any concerns about your Labrador's health, dietary or exercise needs, do give your vet a ring without delay.
The Happy Puppy Handbook
For a complete guide to raising a healthy and happy puppy don't miss The Happy Puppy Handbook.
An Amazon best seller, the Happy Puppy covers every aspect of life with a small puppy, including the important information you need on diet and exercise
The Happy Puppy Handbook is available(paid link) worldwide.