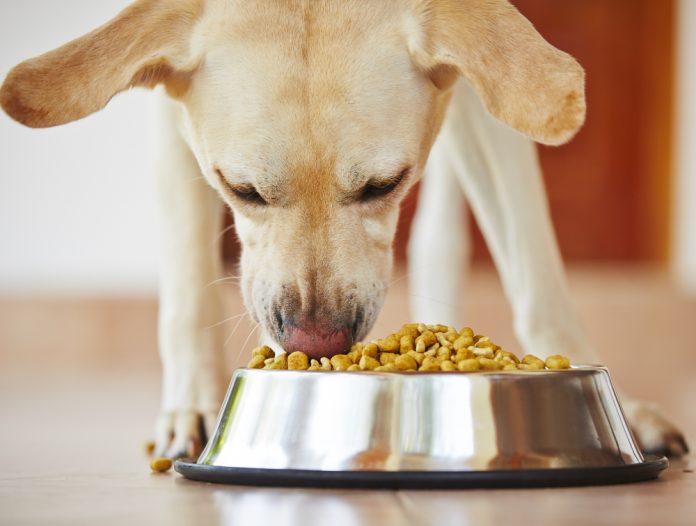 In this article we are going to look at the issue of greedy Labradors, and offer some advice on how to slow down your dog's eating.
Greedy Labradors
The Labradors we know and love are often very greedy dogs. Not only do they sit and gaze lovingly at any potential food source. Once they get within reach of a good meal, it is devoured in a heartbeat. There are reasons why this might not be such a great idea
The pleasure of eating
Eating is one of life's great pleasures.  Most Labradors I am sure would agree with this.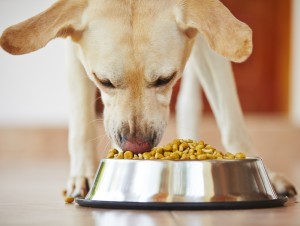 It seems a shame therefore that this daily or twice daily pleasure should be confined to the ten seconds it takes for your dog to suck up his dinner and swallow it Wouldn't it be nice if you could spread out the pleasure of eating so that it occupied a larger part of your dog's day?
Obesity
Many Labradors manage to convince their owners that their love of fast food is in fact a sign that they are in the last throes of starvation. This results in extra rations that simply make the dog fat. Slowing down the rate at which overweight dogs eat is often an important factor in a successful weight loss program. But even more importantly eating speed is also a factor in whether or not your dog will succumb to bloat.
Bloat
Bloat is a serious illness that involves the dilation and sometimes rotation of the stomach. This rotation cuts off the circulation and can be fatal.  It has been linked, in some studies, with rapid eating. So although bloat is not particularly common, it is well worth persuading your dog to eat a little more slowly.
You can find out more about bloat in this article: Bloat in Labradors, what are the risks?
Feeding techniques
The best way to slow down the speed with which your dog consumes his dinner, is with a simple mechanical solution. You can put his food in a container that makes it difficult for him to eat more than one or two small pieces of food at a time. This may seem mean, but it actually prolongs the enjoyment of the dog's meal. There are a number of 'devices' designed to slow down the rate at which your dog consumes his dinner.
Treat dispensers
One way is with so called 'treat dispensers'. Despite the name, there is no reason why you should not use a treat dispenser as a 'dinner dispenser! One of the best we have found is the kong wobbler*.
Don't' forget, that unlike kongs and other chew toys, treat dispensers are not designed to withstand a concerted attack from your dog. They are not suitable to be used as chew toys and your dog should not be left unsupervised with one.
Slow feed bowls
You can also buy purpose built slow feed bowls or feeding plates including our favourite, the interactive feeder from company of animals. They slow down your dog's eating by making the food impossible to wolf down in big mouthfuls. Check out the video
You can buy the interactive feeder here: Buy Interactive Feeder*.

Slow down your dog's eating – summary
If your dog is a rapid eater, or overweight, it is well worth trying to slow down the speed at which he eats. Slow feed devices do work, so it is a good idea to have a look at them and decide which one would best suit your dog.
Do you have a favourite slow feeder? If so, do share in the comments box below, and let us know why you think yours is the best.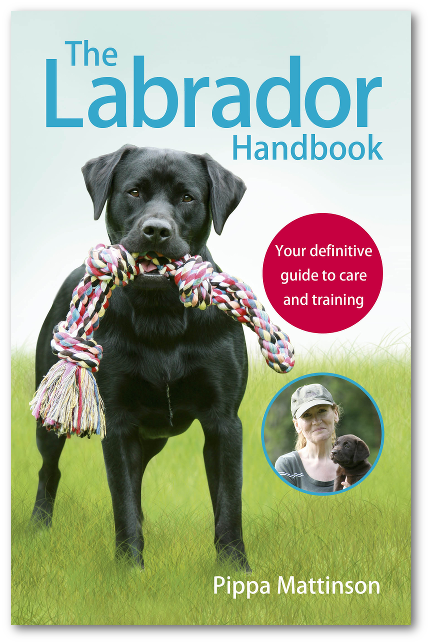 More information on Labradors
You can find out more about how to keep your Labrador as fit and healthy as possible in the Health section of our website. If you'd like all of our best Labrador information together in one place, then get your copy of The Labrador Handbook today. The Labrador Handbook looks at all aspects owning a Labrador, through daily care, to health and training at each stage of their life. The Labrador Handbook is available* worldwide.
Affiliate link disclosure: Links in this article marked with an * are affiliate links, and we may receive a small commission if you purchase these products. However, we selected them for inclusion independently, and all of the views expressed in this article are our own.
The Labrador Site Founder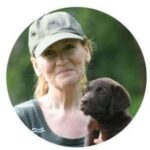 Pippa Mattinson is the best selling author of The Happy Puppy Handbook, the Labrador Handbook, Choosing The Perfect Puppy, and Total Recall.
She is also the founder of the Gundog Trust and the Dogsnet Online Training Program 
Pippa's online training courses were launched in 2019 and you can find the latest course dates on the Dogsnet website