Kisses – it's how we show affection. Nearly every human knows the value and meaning of a kiss. Do dogs like kisses? How do dogs kiss?
Do our dogs understand what a kiss is? Many of us commonly kiss and love on our beloved pets. But do they know what this gesture even means? And do dogs kiss back?
Some scientists suspect that kissing is a behavior rooted in our genes. Mostly, it is unique to humans. Only primates like chimps and bonobos occasionally kiss.
But what does this mean for our pups? Do they not understand kissing at all? And if so, how do they likely feel when their beloved owners kiss them?
That's exactly what this article is here to answer! We'll look at kissing and similar canine behaviors to explore how our furry friends might view kisses.
The Development of Kissing
Despite previous estimates, a new study shows that only about 46% of cultures practice romantic kissing.
Furthermore, most hunter-gatherer groups did not kiss at all.
Because many of our ancestors were hunter-gatherers, this means that they probably didn't kiss either.
Kissing, actually, is a rather new behavior.
The oldest evidence of kissing is in a Hindu Vedic Sanskrit text that's about 3,500 years old.
Other, older depictions of lovers or spouses often just shows them close together.
If so many things point to kissing being a rather new and rare behavior, why and how did it develop? And do dogs like kisses too?
Why Do Humans Kiss?
Likely, kissing is a cultural behavior that is passed down from generation to generation.
It is theorized that humans use kissing in order to get close to a potential mate.
Nearly every mammal uses smell to help choose a mate.
Kissing is likely a behavior that allows two potential mates to get close enough together so that they can assess their scent.
In fact, one study found that women preferred the scent of men who were genetically different from them.
This makes sense because genetically diverse offspring are often the healthiest.
Another study found that scent was an important factor when it came to kissing preference. Plus, this importance increased when the female was most fertile.
Humans likely kiss their offspring for the same reason.
Smell can play an important role in determining when a child is sick or unwell.
This subconscious rendering of smell has been said to be the root of "mother's instincts" prominent in humans.
It is also interesting to note that a mother will kiss the forehead of her baby most often. This is also the place that fevers are most prominent.
Therefore, the placement of the kiss could also be the result of the mother subconsciously checking on the infant's health.
Your dog may seem like your child. Kissing your dog on the head, however, is obviously not going to lead to the same result.
So do dogs like kisses as well?
Do Dogs Kiss?
Now that we know why humans kiss, let's explore whether dogs have any behavior similar to kissing.
As you probably know, dogs lick.
There are some dogs, like mine, that seem to want to lick your hands, face and arms constantly.
Other dogs don't ever really lick at all.
This seems like a version of dog kissing, but what do dog "kisses" mean?
Why do dogs lick?
There are three main purposes of licking:
Firstly, dogs lick to self-groom. They get dirty, and then use their tongue to clean themselves up.
Sometimes this behavior also takes the form of social grooming, where dogs will groom each other in order to improve their bond and mesh their scents.
Secondly, mother dogs also lick their puppies in order to groom them and stimulate their bowels.
Thirdly, young dogs also lick the mouths of older dogs as a form of greeting that also encourages the regurgitation of food.
This is simply a convenient method to transport food to the younger, less capable pack members.
The reason pet dogs lick is probably consequential of the third reason.
Furthermore, the behavior is reinforced by process called habitual learning.
Basically, the dog licks his owners face first as a greeting or in an attempt to get food. Then, the dog is given attention and/or food by the owner.
This encourages the dog to lick, which he or she does increasingly in order to get the reward of attention or food.
So do dogs like kisses if they are like licks…?
Is Licking like Kissing?
As you can see, dogs do not lick for the same reasons that humans kiss.
Human kissing is a romantic, cultural development that allows us to efficiently smell our future mates and our children.
Dogs, however, have a strong sense of smell and therefore do not need such closeness.
Instead, they lick for other reasons, such as grooming and the acquisition of food.
Because of this, a dog's lick is not necessarily interchangeable with a kiss.
Do Dogs Understand Kisses?
Dogs do not have an innate understanding of kisses.
It simply isn't in their genes to be able to automatically understand what in the world their human friends are doing with their lips.
However, there is some evidence that dogs learn to understand and enjoy kisses.
The most groundbreaking of these studies took place in 2012.
Ten female owners of male Labrador Retrievers were told to interact for sixty minutes. During this interaction, ten blood samples were taken from each human and dog.
Specifically, the blood sample was analyzed for levels of oxytocin and cortisol.
Oxytocin is associated with happiness and affection while cortisol is associated with stress.
The study discovered many things about human-dog interacting.
However, the most prominent discovery was the rise of oxytocin levels in dogs that were frequently kissed by their owners.
In other words, dogs that were kissed by their owner had higher levels of the "feel-good" hormone.
This means that dogs likely both somewhat understand and enjoy kisses from their humans.

Do Dogs Know What Kisses Are?
So do dogs know what kisses mean?
Of course, just because dogs enjoy kisses doesn't necessarily mean that they completely understand them.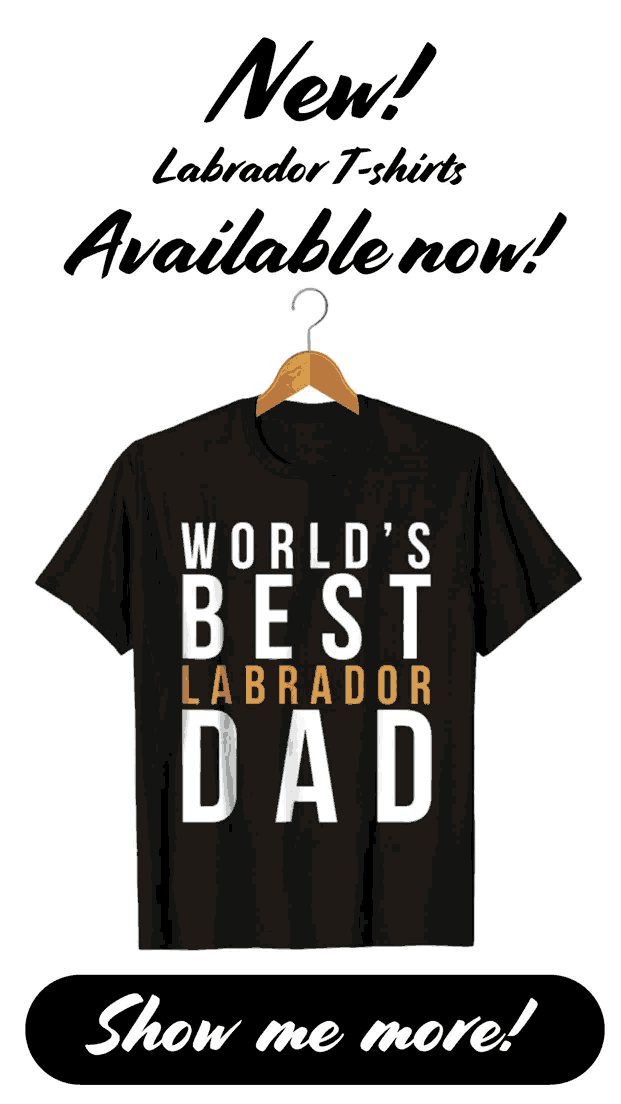 Instead, dogs probably begin to associate kisses with the attention and closeness of their human companion, which makes them happy.
Kissing thus gets linked directly to happiness – kisses begin making the dog happy.
In this way, enjoying kisses is a learned behavior the developed due to a dog's situation, not necessarily something that is innate.
However, this doesn't mean that dogs don't enjoy kisses. In fact, after the connection is made, many probably enjoy them.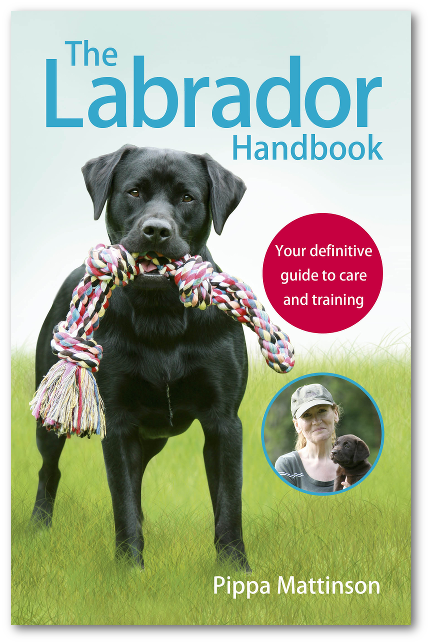 Do Dogs Like Kisses?
So here's the crunch – do dogs like kisses?
Though dogs do not know what kisses are at first, it is probable that they learn from human interaction.
If you have a young puppy, it is likely that they do not know what kisses are. However, over time they will probably learn.
Plus, in the meantime, they will enjoy the attention and closeness kisses cause!
However, just like with people, some dogs just will not enjoy kissing. If your dog shows apprehension or aggression, it is best to forego the interaction.
Do you kiss your pup? Does he or she seem to like it? Did the results of the studies mention surprise you? (I know they did me!) Let us know your thoughts in the comment section below!
References and Further Reading
Ault, Alicia. "Ask Smithsonian: Why Do We Kiss?" Smithsonian. 2016.
Jankowiak, William. "Is the Romantic–Sexual Kiss a Near Human Universal?" American Anthropologist. 2015.
Wedekind, Claus. "MHC-dependent mate preferences in humans." Proceedings of the Royal Society. 1995.
Wlodarski, Rafael. "Examining the Possible Functions of Kissing in Romantic Relationships." Archives of Sexual Behavior. 2013.
"Why Does Your Dog Lick Your Hand?" SPCA of Texas.
Handlin, Linda. "Associations between the Psychological Characteristics of the Human–Dog Relationship and Oxytocin and Cortisol Levels." Anthrozoos. 2012.
The Labrador Site Founder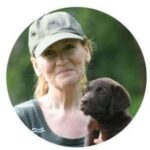 Pippa Mattinson is the best selling author of The Happy Puppy Handbook, the Labrador Handbook, Choosing The Perfect Puppy, and Total Recall.
She is also the founder of the Gundog Trust and the Dogsnet Online Training Program 
Pippa's online training courses were launched in 2019 and you can find the latest course dates on the Dogsnet website