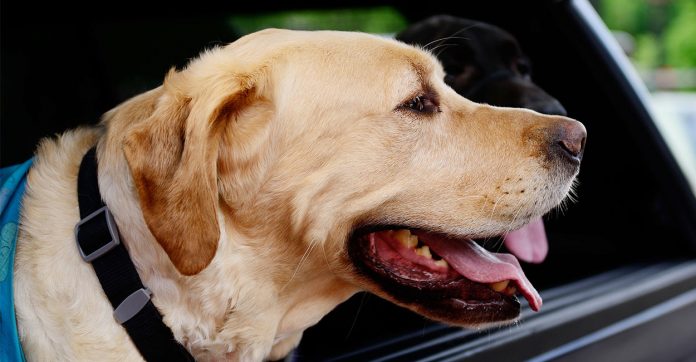 This is a complete guide to finding the best dog car hammock for your vehicle, your dog, and your lifestyle. We'll take you through the key features every good car hammock needs, to keep your dog safe and comfortable. And look at the pros and cons of some of the popular optional extra features.
All of these products were carefully and independently selected by The Labrador Site team. If you decide to make a purchase from one of the links marked by an asterisk, we may earn a small commission on that sale. This is at no extra cost to you.
Best Dog Car Hammock
Does your dog love to ride in the car with you? Is he the first one standing by the door waiting impatiently for the adventure to begin? Or is your dog a reluctant rider, hugging the seats even as you creep around curves and crawl along side streets? In either case, a dog car hammock seat can be just the thing to help your dog ride more safely and securely!
A pet car hammock has three main functions: dog comfort, dog safety and car cleanliness. So now let's take a look at dog car hammock options for all dogs and all cars!
Dog car hammock features
Here are some of the many features you may want to consider when choosing a car hammock seat for your dog:
Waterproof and water repellant
UV protection
Washing machine safe
Many different colors to complement your car
Seat belt openings
Mesh window to the front seat (so your dog can see you)
Anti-slip bottom
Car door protector flaps
Many of the products you are about to read about offer some or all of these features, so you can find the best car hammock for your dog's needs!
Dog car hammock options
These popular and versatile dog car seat covers can convert from a cover to a hammock and back.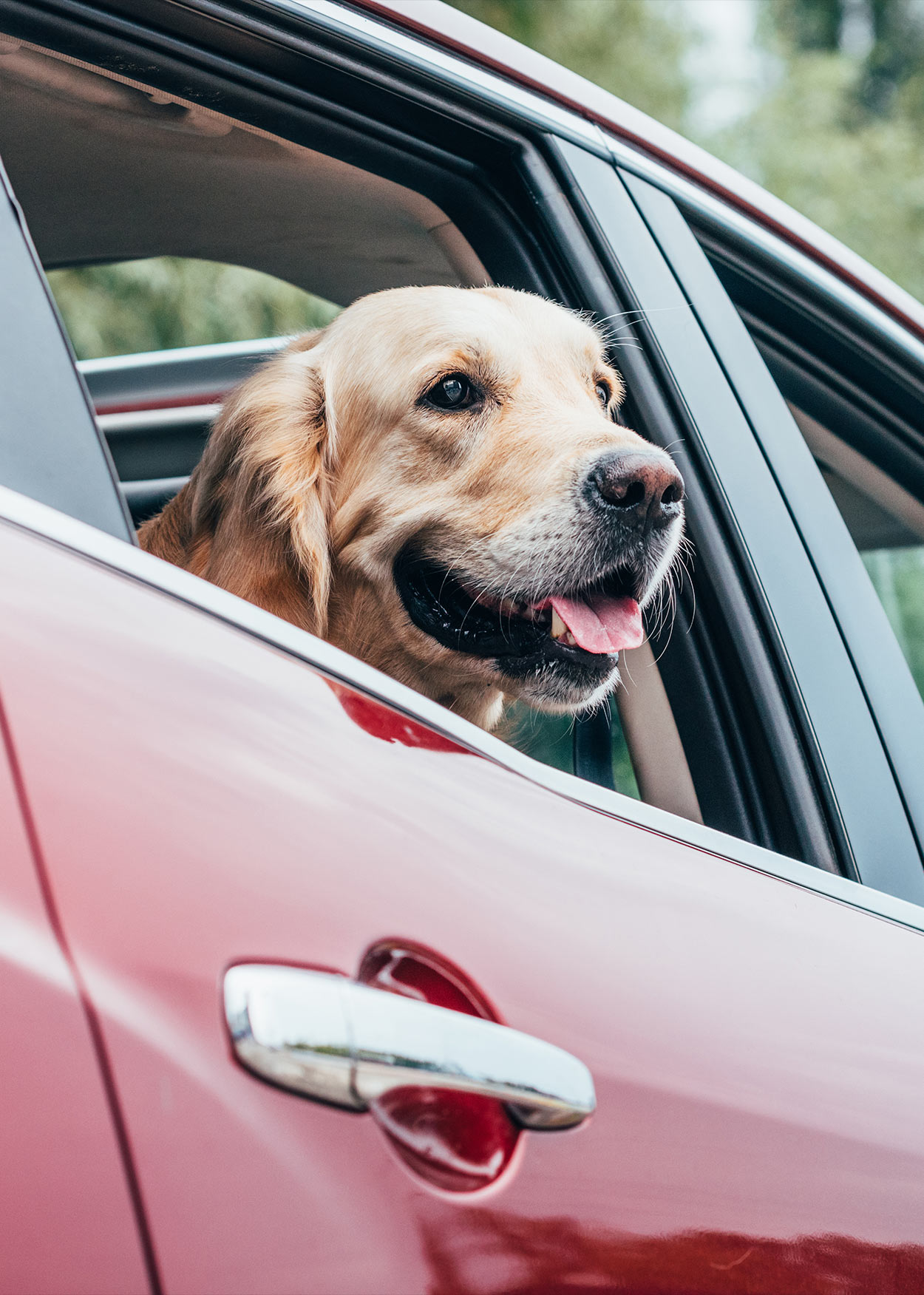 This can be particularly useful if you have different sized cars in your household that you plan to use to transport your dog!
Perfect Pet Seat Cover and Hammock
This is a highly rated and popular pet seat cover and hammock*.

It is attractive, with a quilted design that is soft yet durable. Fully waterproof and non-slip, with slits for seat belts to poke through. It can be cleaned in the washing machine or with a vacuum attachment and a damp rag. There are three colors: tan, grey and black. It measures 53"W.
The Original GORILLA GRIP Non-Slip
This highly rated and popular waterproof dog car hammock seat cover* for pets feature side flaps, extra pockets to store leashes and toys.

And a conversion option if you want to use just half the back seat for your dog and half for a human passenger. You can clean it with a damp cloth and vacuum attachment or pop it in the washing machine. It measures 63"L x 56"W and comes in black.
GoPlus Pet Seat Cover Hammock
This non-slip, waterproof and durable car seat cover* converts into a hammock as needed.

It also comes with two extra restraint belts and side flaps to make it easier for your dog to get in and out of the back seat and to ride safely. It also features an extra accessories bag and is simple to machine wash or spot clean. The cover measures 58"L x 54"W.
Pet car hammock seat covers
Each of these pet car hammock seat covers is durable, waterproof and simple to clean. You will notice the dimensions make each one suitable for smaller or larger pooches, which can really come in handy if you live in a multi-dog breed household!
iBuddy Dog Seat Cover for Backseat
This highly rated and well-constructed dog car hammock* back seat cover is waterproof.

It has protection flaps to cover the inside of the car doors, and is equipped with an anti-skid bottom layer. There is a mesh window between the back and front seat so your pooch can see you easily. The mesh also provides great ventilation from front to back seat.
The cover has openings for the seat belts to poke through so you can attach a dog seat belt to them to secure your pup. This cover can fit large and small dogs equally well. It comes in black and measures 58"L x 54"W.
Winner Outfitters Dog Car Seat Cover
This very popular and highly rated seat cover* is 100 percent waterproof and converts from a seat cover into a hammock and back as needed.

It is machine wash safe (gentle cycle) and easy to install and remove. The back is rubber for a safe and anti-skid ride. The manufacturer offers a no questions asked refund policy. The cover measures 60"L x 50"W and fits well for small or large dogs.
Meadowlark Dog Car Seat Covers
This versatile dog car seat converts to a full hammock* as needed.

It is waterproof, anti-scratch, anti-skid, stain resistant, moisture resistant and machine wash friendly. The cover comes with a free dog seat belt attachment for extra safety and free front seat headrest protectors. The cover is fully waterproof and features three layers with heavy stitching for durability. It is black and measures 58"L x 54"W for small or large dogs.
Dog car hammock with sides
First-time dog owners often discover to their dismay that simple car seat covers don't provide any protection to the inside car doors or front floorboards. Each of these dog car hammock with sides products offers complete protection to your car's back seat so your car will remain clean during your dog's car rides.
4Knines Dog Car Seat Cover
This super plush and highly rated versatile dog car hammock with sides* can convert into a rear cargo cover, back seat cover, dog hammock and picnic mat with ease.

It includes a dog training tips book, pet seatbelt and carrying bag at no extra charge. The cover has side flaps to protect your inside doors and cushions and also side flaps to protect your front cushions and floorboards. You can machine wash it or even hose it off as needed. It measures 58"L x 53"W.
Suteck Dog Car Seat Cover Luxury Pet Seat Cover
This highly rated, popular luxury seat cover* has a double-sided zipper that you can use from any angle easily.

It features a front mesh ventilation window, so your dog doesn't get anxious while riding in the back seat. The material is thick and durable, waterproof and skid-proof. It comes in black and measures 60"L x 54"W, making it suitable for even the largest pups.
Car hammock seat protector
These versatile car hammock seat protector products have thought of everything! From waterproof material to a choice of sizes to an easy installation/removal so you can use it as a makeshift picnic mat during road trips!
Petego Cars Front Seat, Rear Seat, Hammock
This extra large and roomy dog car hammock* seat protect can literally protect any area of your car, from the back cargo area to the back seat and front seat.

At 64.25"L x 58.75"W, even the largest pooches will have plenty of leg room while using this car hammock. For smaller pups, you can also choose the regular size, which measures 52"L x 48"W. It comes in black with a nonskid mesh back and Velcro seat belt openings.
Active Pet Car Dog Seat Hammock
This versatile and fully functional durable seat cover* does it all, whether you need a seat cover or a full-on hammock protection system.

The rip-resistant, waterproof cover features extra protection in the form of side and front flaps. It can also be used as a picnic mat when you stop for a rest on the road. It measures 58"L x 54"W and comes in black with orange piping.
URPOWER Car Seat Cover For Pets
This popular hammock style car seat protector for dogs* features triple-layer waterproof material.

It has a non-slip back and simple installation using headrest straps and Velcro with seat belt openings. It measures 58"L x 54"W and will fit most cars easily.
Large dog car hammock
Owning a large dog can be an adjustment if you are used to having small dogs. After all, a larger pup needs larger accessories too! These super roomy large dog car hammock products offer sizeable protection in the back seat, which is generally considered to be the safest place for your pooch to hitch a ride.
4Knines Dog Seat Cover With Hammock for Cars
This heavy duty nonslip, 100 percent waterproof seat cover* converts easily into a hammock and back again.

It comes in two sizes: regular (54"W) and extra large (60"W). The seat cover is made in the USA and is certified free of heavy metals and harmful dyes. It is color safe for your car seats and the straps are all adjustable for different vehicles. You can choose from black, grey or tan.
BarksBar Original Pet Seat Cover for Cars
This very popular and highly rated seat cover converts into a dog car hammock* and back as needed.

It comes with 7" extra extension side flaps to protect your doors and seat cushion sides. The cover is waterproof, slip-proof and fully machine washable when needed. It is free of heavy metals and dyes. You can choose from two sizes: standard (58"L x 54"W) and extra large (64"L x 60"W).
Honest Outfitters Dog Seat Cover for Large Pets
This highly rated dog car hammock* features four layers of waterproof material that is free of metals, dyes or PVC.

It comes with a free pet seat belt – a safety must – and has a nonslip rubber backing to protect your seats. You can choose from two sizes: large (58"L x 54"W) or Xlarge (60"L x 56"W).
Luxury dog car hammock seat protector
One of the great joys in life is having a dog and spoiling her rotten! Providing a posh ride is just one of the many ways you can say "I love you" to your precious pup.
Plush Paws Ultra-Luxury Pet Seat Cover
This super plush and posh luxury car seat protector* features reinforced pressure point anchors to keep the hammock or cover in place no matter what.

The back is made of nonslip silicone for safety and it comes with two bonus features: double seat belts and harnesses. The cover is waterproof and free of dyes or heavy metals. It comes in two sizes: regular (58"L x 55"W) and extra-large (65"L x 63"W) in black, tan or grey.
Plush Paws Hammock
This deluxe microfiber dog car hammock seat protector* offers your dog the softest, plushest ride without sacrificing protection for your car.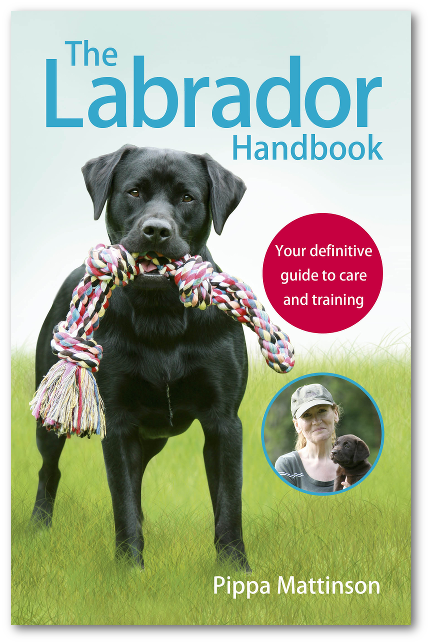 The protector is water-resistant and machine washable. The microfiber material will keep your dog comfy and cool while catching stray dirt or hairs before they can make it to your floors or doors. Choose from large (66"L x 51"W) or extra-large (66"L x 62"W). It comes in grey, slate and khaki.
YoGi Prime Luxury Padded Dog Car Seat Covers
This highly rated luxury dog car hammock* comes in padded and non-padded versions.

The backing is rubber for a non-skid ride and the material is waterproof and stain resistant. It comes with a free lint roller to make cleaning easier and you can also just pop it in the washing machine. It measures 57"L x 54"W and comes in black.
Best dog car hammock
So have you found "the one" – the best dog car hammock for your dog's needs? We would love to hear which hammock you chose and how you and your dog are enjoying it!
Affiliate link disclosure: Links in this article marked with an * are affiliate links, and we may receive a small commission if you purchase these products. However, we selected them for inclusion independently, and all of the views expressed in this article are our own.
Resources and Further Reading
Jones, A., DVM, "No Dogs Allowed in the Car," The Internet Pet Vet, 2008.
Sugg, T., DVM, "It's Summer Vacation Time," Piedmont Veterinary Clinic, 2008.
Schamble, M., "Dog Seat Belts: What You Need to Know to Keep Your Dog Safe," American Kennel Club (AKC), 2016.
The Labrador Site Founder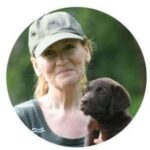 Pippa Mattinson is the best selling author of The Happy Puppy Handbook, the Labrador Handbook, Choosing The Perfect Puppy, and Total Recall.
She is also the founder of the Gundog Trust and the Dogsnet Online Training Program 
Pippa's online training courses were launched in 2019 and you can find the latest course dates on the Dogsnet website