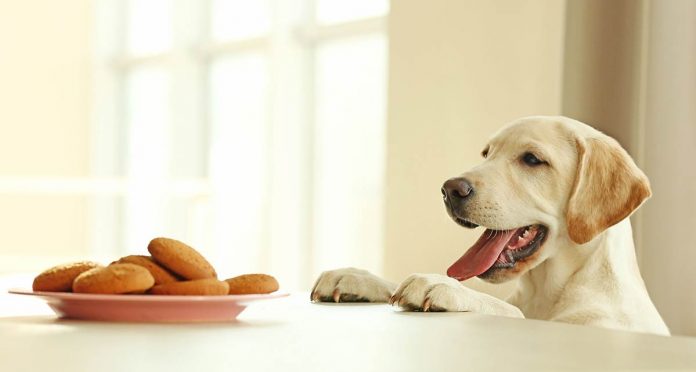 Our "What Can Dogs Eat" series gives you straight answers to straight questions about feeding your dog.
You don't want to read a complete guide to Labrador nutrition, while you are trying to enjoy your picnic.
Or struggle through a list of poisonous plants when you are relaxing on the beach.
You want to get straight to the point and know if you can share this packet of peanuts with your dog,
Or give him a slice of your apple.
The menu to the right will help you do just that. You'll find recipes for delicious dog treats in some of the articles too!
What Can Dogs Eat – your quick and easy guide
Dog food in boxes, packets and tins can be pretty dull, and not something we carry around with us all the time.
So when we are out with our dogs, for a day on the beach, a walk in the forest or just visiting friends.
And we only have human food with us, it's good to know what is safe for our dogs to eat, and what we need to keep away from them.
Each article will tell you if the food you are looking up will harm your dog. If it won't harm your dog, it will also tell you if it is good for your dog, and how much it is safe for your dog to eat.
There's some background information on the nutrients in each food thrown in for good measure.
General feeding information
If you have more time to spare, you might like to check out our more general feeding articles.
We have information about feeding your Labrador, from puppyhood to old age
Together with information on helping dogs that have lost their appetite and dogs that are overweight.
What Can Dogs Eat is an easy to use resource and we are adding to it all the time.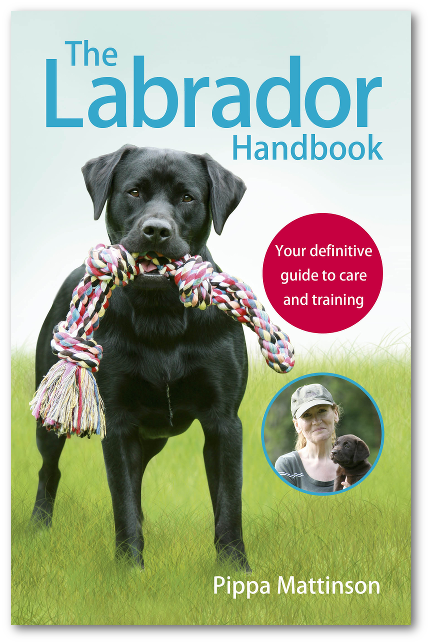 You can let us know what else you'd like to see in this guide. Or tell us about your dog's favorite snack
Just use the comments box below.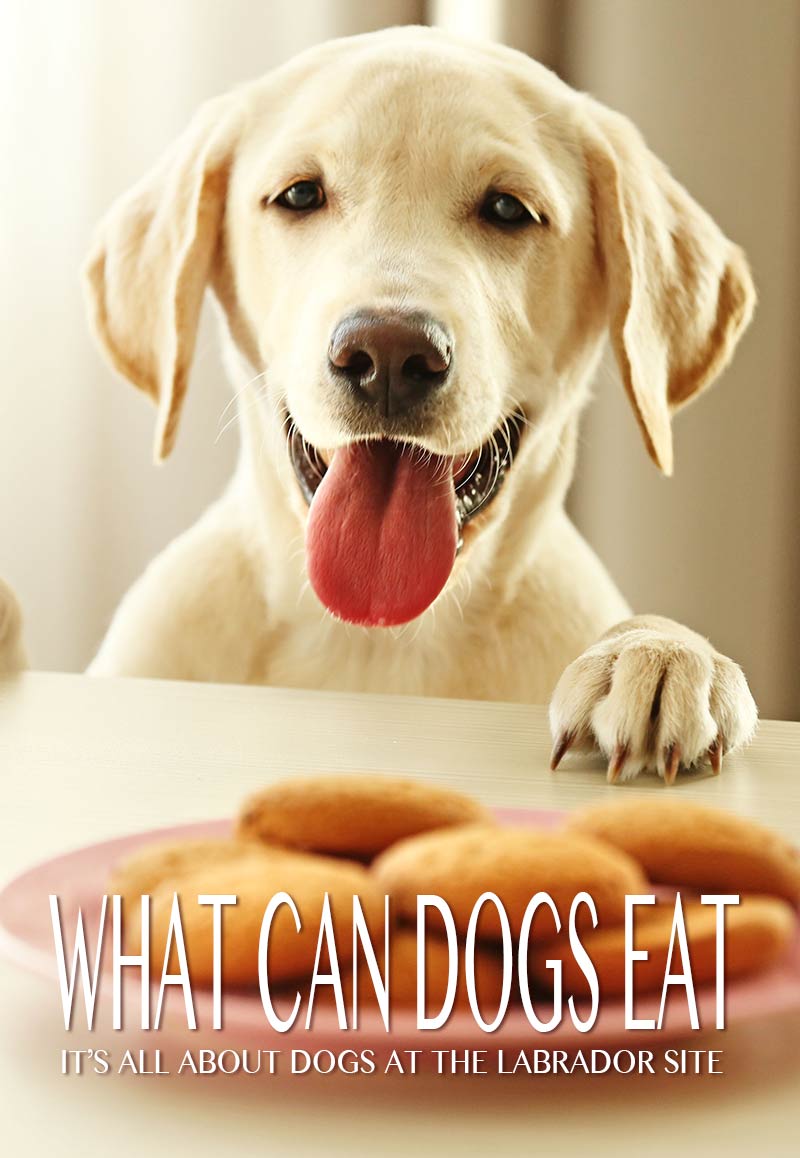 The Labrador Site Founder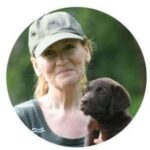 Pippa Mattinson is the best selling author of The Happy Puppy Handbook, the Labrador Handbook, Choosing The Perfect Puppy, and Total Recall.
She is also the founder of the Gundog Trust and the Dogsnet Online Training Program 
Pippa's online training courses were launched in 2019 and you can find the latest course dates on the Dogsnet website