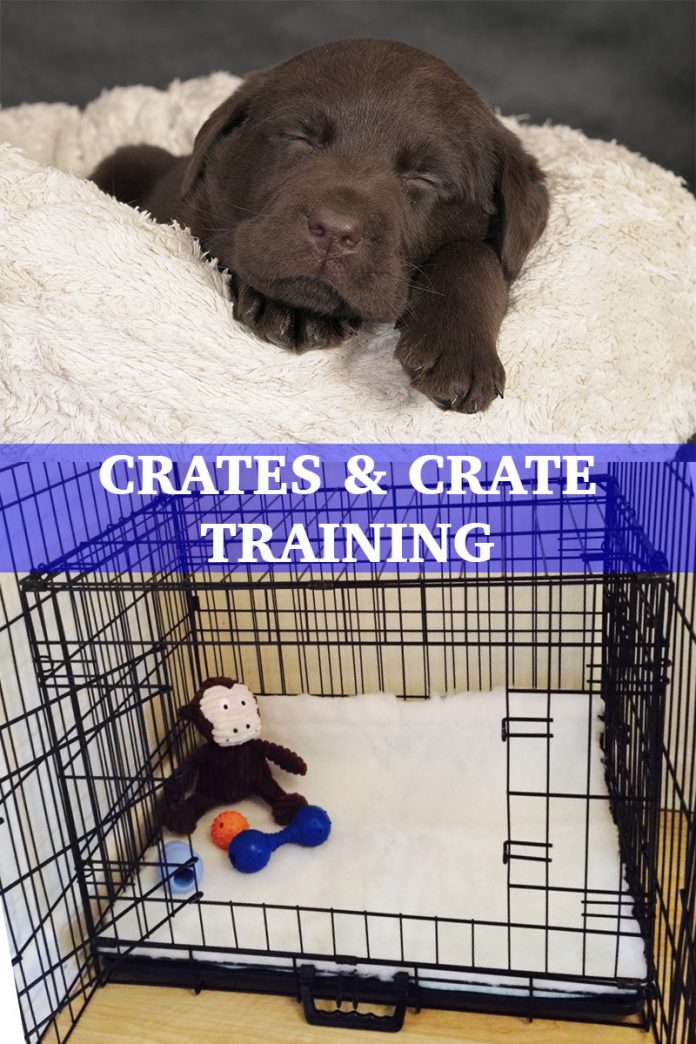 In this article we are going to look at why dog crates and crate training are growing in popularity, what they are used for and point you in the right direction for finding out more with some useful links to in-depth articles.
Dog crates and cages can be surprisingly controversial!
Some loath them, some love them.
Some think that they are downright cruel, and would not dream of caging their beloved Labrador
We get to the bottom of the the crate and cage debate in this crate training resource centre.
The Rising Popularity Of Dog Crates
More and more dog owners are buying a crate for their new puppies.
Every time we post an article on crate training on The Labrador Site, we have three different types of comment.
Questions
Objections
Support
We often get questions from people that need help with crate training.  They might be unsure how long they should leave their puppy in a crate.
Or are wondering how to encourage their dog to go into the crate of his own accord.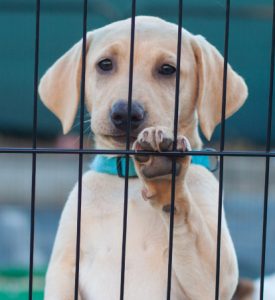 We also have objections – comments from those who think dog crates are instruments of torture!
Don't forget that for many of us older folk, crates are a relatively new invention.
And some people feel very uncomfortable about the sight of a dog behind bars.
I think it is important that we look at and address the concerns of those who feel crates may be harmful to our dogs.
Finally  we get many comments from people for whom a dog crate has been a life saver.
Careful intervention with a crate can save destructive dogs from a one-way ticket to the pound, speed up housetraining, and give puppies a peaceful haven in busy homes, especially where there are small children.
Obviously it is important to consider all aspects of crate use, and you'll find articles on this website that do just that.
Proper Use Of Dog Crates
Despite the reservations of many of us who grew up in the years before dog crates existed, there is no doubt that crates are widely used nowadays, and are here to stay.
There is also no doubt that there are benefits to the appropriate use of dog crates for many dogs, and disadvantages to the inappropriate use of a crate.
If we are going to crate our dogs it is clearly important that we do so without causing physical or mental harm or distress to our furry friends.
And the information on this website is aimed at ensuring dog crates are only used in a caring and sensible way, and to the benefit of our Labradors and their families.
A Crate Training Resource
This page brings together all our crate training links in one central resource, and we hope you'll find it helpful.
Here you can find out how dogs feel about crates, and how some people feel about crates.  We address valid concerns about the potential for abusing the use of a crate, show you how to use a crate kindly, and much more.
When And How To Crate Train
We look at family situations where a crate is a bad idea,  and situations where a crate can really help.
We show you how to use crating to help with house-training, how to teach your dog to go happily into his crate and how to make sure that your dog is never distressed or harmed by being crate trained.
Articles On Crate Training
It's all here, so check it out!
Each of these links takes you to an article on a particular aspect of using and choosing dog crates for Labradors at various stages in their lives.
Enjoy the articles and feel free to add your comments.  You can also join us in the forum to discuss crates, crate training, and all other aspects of raising and caring for Labrador Retrievers
The Labrador Site Founder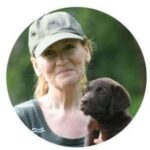 Pippa Mattinson is the best selling author of The Happy Puppy Handbook, the Labrador Handbook, Choosing The Perfect Puppy, and Total Recall.
She is also the founder of the Gundog Trust and the Dogsnet Online Training Program 
Pippa's online training courses were launched in 2019 and you can find the latest course dates on the Dogsnet website