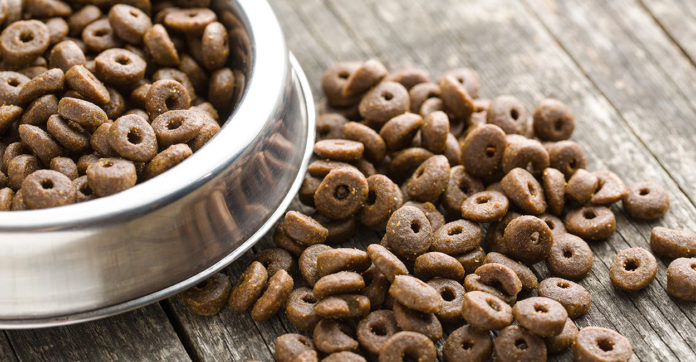 Welcome To Your Complete Guide To Choosing The Best Dog Food Container.
One of the best things about dry dog food is buying in bulk. But not all of us want sacks of dog food sitting around the house.
You might also worry your dog's food is exposed, your dog may locate the stash, or that the food may even go stale.
A dog food container is a simple solution!
In this article, we outline some great dog food storage ideas and take an in-depth look at the various types of dog food container.
There are so many excellent dog food container options available that it can be difficult to choose one.
To help you out, we've put together a list of the best ones! So hopefully you'll be able to pick the one that's right for you and your pooch.
All of these products were carefully and independently selected by the Labrador Site team. If you decide to make a purchase from one of the links marked by an asterisk, we may earn a small commission on that sale. This is at no extra cost to you.
What is the Best Way to Store Dog Food?
There is no best way to store dog food since it really depends on your individual needs.
However, if you are planning on storing dog food for a long time, freshness may be an issue. In this case, an airtight container will help prevent food from going stale.
But this is nothing new. In ancient times sand pits and other methods were used to control the atmosphere around food.
Security can also be an important issue since if your dog can smell food, they will more than like try to access it.
Luckily, a tough sturdy container should deter even the nosiest of pooches.
It's also important to keep food safe from other unwelcome animals like rodents. The way food is stored will dictate how easy it is for pests to break in.
And utility aside, any dog food container is likely to be on display in your house, so for the sake of aesthetics, it should look good too!
And since everyone has different ideas about how to decorate a house, there are many dog containers available to accommodate the various tastes.
Therefore, you should be able to find one with the right aesthetic for your home.
Plastic dog food containers are definitely the most common, so let's look at some of these first.
Plastic Dog Food Containers
Plastic works really well for storing dog food since it's relatively strong and quite light. Moreover, it stops water and moisture from getting into food and won't rust like metal.
The Buddeez Dispenser* is a handy container for dry dog food that holds up to 22 lbs.
One of the biggest advantages of the highly-praised Buddeez dispenser is how easy it is to use. It has been given much kudos for its excellent design and high quality.
A spout flips out of the lid so you can pour directly into your dog's bowl. So if you want to organize your dog food in a user-friendly way, this could be the container for you.
Now, let's look at some dog food containers that are best for sealing in freshness.
Airtight Dog Food Container
An airtight container is best for keeping your dog's food tasting fresh.
By keeping the food sealed from the air, it won't dry out too much and a sudden spike in humidity won't make it too moist.
Dry dog food definitely has a smell, but by sealing the air in, you will definitely have an odorless storage solution!
The Nesting Airtight Container* from IRIS is a great option. With 10lbs of storage, it's not the biggest of containers on our list but it's enough for most dog owners.
Especially if you buy your dog food in 10-pound bags. Simply empty the contents into this container, and you won't have to worry about hiding out it from your dog's sight.
If you want several small containers to store a bulk buy instead of one big one, this could also be a great option.
The dog food will also be safe from excess moisture and no smell should leak out. Plus, the container is also transparent so you can easily see when you're running low on kibble.
All in all, the IRS nesting airtight is a great option with lots of positive reviews.
The OXO POP* is another airtight dog food storage container that is easy to use. Simply seal it shut, then open it again using the pop-up button.
Whereas you may have to wrestle with the airtight seal on other bins, not this one.
In addition, the OXO pop container has a rounded corner design that makes pouring into a food bowl nice and easy.
What if you buy dog food in huge quantities to save money? Then, these next options are definitely for you.
Large Dog Food Container
Usually, the more you buy the more you save. But once you've purchased a massive sack of dog food, you'll need some kind of storage solution.
First up is our second entry from IRIS. The IRIS Premium* large dog food storage container has some serious storage capacity.
Looking for a storage bin capable of holding 56 lbs of dog food? The IRIS premium container is perfect for bulk-buying dog owners.
And as with the previous containers, it also has an airtight seal. All-in-all, this is an excellent choice for keeping a huge quantity of dog food safely stowed and fresh.
It even comes with wheels, making it easy to move around!
The reviews speak for themselves on this one—rated 5 stars by the vast majority of customers.
Next up is the Bergan Smart* storage container. With the option to pour or scoop, this container makes dishing out food easy.
You can either scoop the food out through a door on top or remove the entire lid for easy refilling.
It also has a huge capacity. Got 50 lbs of dog food? No problem!
The reviews are generally good for the Bergan smart storage, however, a few customers were concerned about how airtight it really is.
Taking this into consideration, a few smaller containers might actually be a better option.
And since it's always nice when these are neatly organized, let's take a look at some space-saving stackable dog food containers.
Stackable Dog Food Container
You might need to store multiple brands of dog food separately. To do this while saving as much space as possible, stackable containers come into play.
Let's take a look at the stackable containers from Vittles Vault*. These containers have an original design and the lid on the top corner seems easy to scoop from.
If you need more than one container, they stack together into a tower and the container feet slot nicely into recesses on top of the container underneath for added stability.
The reviews are generally quite positive and the container seems well made. So it could be just what you need.
But what if you want something that moves around? Next, we'll take a look at some easy-to-move containers.
Dog Food Container on Wheels
Having a large food storage container can be a pain, especially if you have to heave it around all the time.
Wheels can make things much easier. Therefore, it's no surprise that some of the larger containers do in fact come with wheels.
Some of the previous mentions above have wheels, but let's look at another option.
The Myriad Pet Solutions* set comes with two stackable containers—one holds up to 25 lbs and the other holds 10 lbs.
This can be really useful if you need to separately store different types of food. Plus, the wheels make moving these containers around super easy. And it even comes with a scoop!
So, now that we've discussed some of the of plastic food bin options, what about something a little more sturdy?
Metal Dog Food Containers
Metal options are good if you're concerned plastic items may look tacky or you're simply worried about the environment.
And if your home is full of gleaming stainless steel and you want to keep the aesthetics up, you're in luck!
There is a huge range of metal dog food storage containers to choose from.
The Simple Human* storage can wouldn't look out of place in any modern home.
With a lock-tight handle, your pooch won't be breaking into this can anytime soon. And it even comes with a scoop that attaches magnetically to the inside of the lid.
If you go for the X-large model, you get 40 liters of dog food storage space, which should accommodate around 30 lbs of dog food.
The reviews are great for this 30-lbs dog food container, and it was given 5 stars by almost everyone who bought it.
But what if you're looking for something a bit smaller? Like a biscuit tin for your dog?
Look no further than this lovely item from Now Designs*.
This dog food storage tin isn't big, but it's perfect for treats and even has a handy label that lets you know what biscuits are inside.
A good choice for anyone looking to keep their dog treats on display—the galvanized steel assembly looks great and should be able to stand up to some punishment.
Reviewers loved this tin and it will look great in any home!
What about something a bit more rustic? Next, let's take a look at a wooden dog food storage bin.
Wooden Dog Food Storage Bin
When most people are looking for a dog food container, decorative wooden items aren't on their mind. But why not?
You can definitely safely store your dog food in something that looks a little more homely.
The Maine Bucket* dog food container is a rustic wooden barrel that wouldn't look out of place on a pirate ship.
It's certainly one to consider if you're trying and avoid plastic and metal items around the house. This cute dog food container even comes with a helpful sign.
There are some great reviews on this one. So why not have some fun with storing your dog food?
Although containers are useful, some of you may want store dog food bags instead, rather than decanting them. This is where a dedicated cabinet is an excellent idea.
Dog Food Storage Cabinet
Finding somewhere to put your dog food can be a pain, but purchasing a dedicated unit can make things a lot more organized.
This cabinet by Apetproject* has some cool and unique design features.
The stylish wooden cabinet is great for storing dog food and there are recesses on top to hold two food bowls (included with the cabinet).
A cabinet like this won't look out of place in any home.
So which dog food container is right for you—plastic, stackable, plus-size, rustic?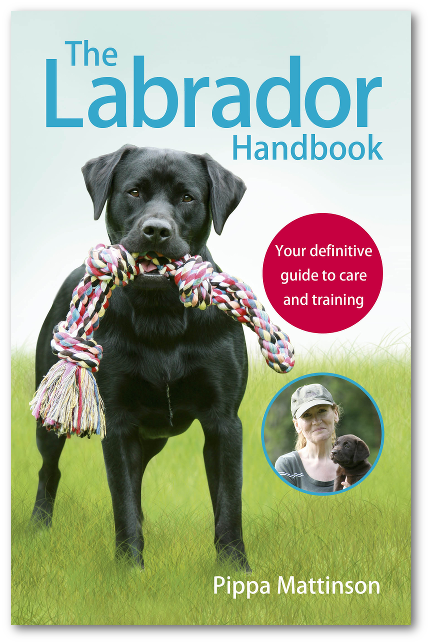 Which is the Best Dog Food Storage Container?
Everyone has different ideas about the best dog food container as well as different needs. Although there are so many options to choose from, we've hopefully made it easier.
Whether you're looking for something big or small, the right container is out there.
And remember, dog food containers don't have to be ugly! You can buy one in almost any material you can think of. You can even find a decorative dog food container.
Although it's always important to consider how long your dog food will be stored—here, airtight containers can stop bulk quantities of food from going stale too quickly.
Just bear in mind these won't prolong on the expiry date of dog food!
Hopefully, you've found a dog food container on our list that fits your requirements.
Tell us about your favorite dog food container in the comments below.
Affiliate link disclosure: Links in this article marked with an * are affiliate links, and we may receive a small commission if you purchase these products. However, we selected them for inclusion independently, and all of the views expressed in this article are our own.
References and Further Reading
Calderon M and Barkai-Golan R. 1990. Food Preservation by Modified Atmospheres. CRC Press.
Brazis P et al. 2008. Evaluation of storage mite contamination of commercial dry dog food. Veterinary Dermatology.
The Labrador Site Founder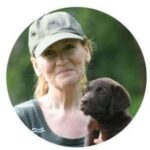 Pippa Mattinson is the best selling author of The Happy Puppy Handbook, the Labrador Handbook, Choosing The Perfect Puppy, and Total Recall.
She is also the founder of the Gundog Trust and the Dogsnet Online Training Program 
Pippa's online training courses were launched in 2019 and you can find the latest course dates on the Dogsnet website