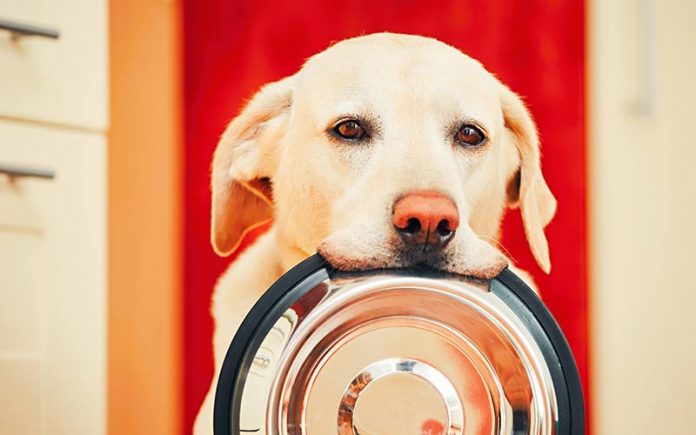 Welcome To Our Complete Guide To The Best Dog Food for Sensitive Skin. Helping You To Find Ways To Select The Right Dog Food for Dogs With Sensitive Skin.
We've got the top options for the best dog food for dogs with itchy skin, as well as the best puppy food for sensitive skin.
So you can find the perfect option for the best dog food for sensitive skin for your pooch!
Sensitive skin in dogs is a troubling sign.
Not only is our precious pup in obvious distress with excessive scratching, licking, and biting of his skin. But we as worried pet parents are also distressed to see our pet going through this kind of suffering.
Is there really a dog food for itchy skin, or a sensitive skin and stomach dog food?
Happily, the answer is yes!
And we've compiled a list of dog food reviews that may help ease your dog's discomfort.
In a hurry? You can check out some of our top choices here:
There are full reviews of these below, along with lots of other choices and information that will help you to make the right choice about the best dog food for sensitive skin.
Can dog food help sensitive skin?
Sensitive skin issues can occur when your dog has an adverse reaction to a certain food or substance.
The signs of sensitive skin include inflamed skin, redness, hair loss, and of course, constant scratching.
Excessive shedding, bald patches and flaky skin are other tell-tale symptoms that something is amiss with your dog's skin.
The environment, genes, parasites, and infection are other elements that can play a role in skin sensitivity.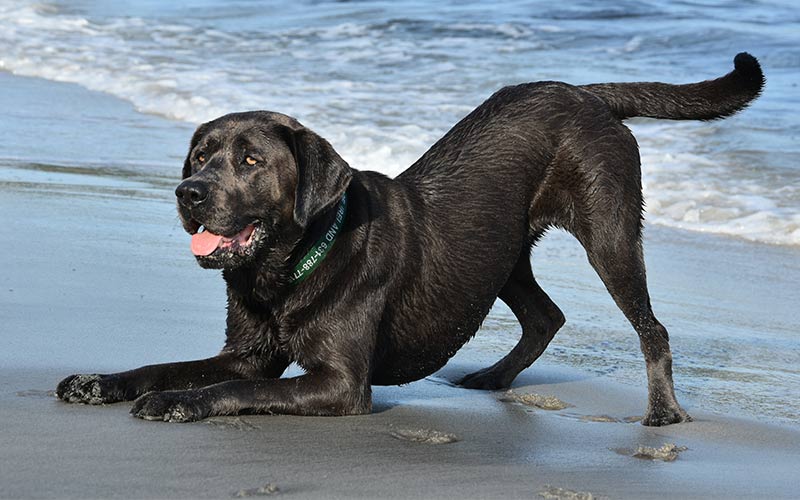 But, if your dog's current diet is behind her issues, then finding the right dog food may help her condition.
How can you know if your dog's sensitive skin is related to the food she's consuming?
First off you should always seek your vet's advice when your dog is in distress or pain.
There is no substitute for proper medical attention when it comes to your pet's health and happiness!
Many experts believe that certain ingredients in commercial dog food aggravate sensitive skin and stomach conditions.
If your vet has recommended a specialist dog food to help ease your pup's suffering, then you will want to make sure you are getting the best dog food for sensitive skin that you can.
Is there a best dog food for sensitive skin?
Artificial colors and flavorings, processed proteins, fillers, and by-products are some of the ingredients that aggravate sensitivities and can lead to allergies.
Corn, wheat, and other grains, can also be problematic for some dogs.
Take a look at the food label on your dog's food.
Unfortunately many commercial dog foods are filled with corn, wheat, and other grains that are behind the triggering of some canine food allergies.
Many experts believe that providing a grain-free diet is one of the best ways to combat sensitive skin conditions.
The fiber and carbohydrates in grains can irritate your dog's intestinal lining, ultimately leading to skin and digestive issues, and allergies.
As a result, many vets recommend the best dog food for sensitive skin to be a high quality, meat-based option.
Best dog food for sensitive skin
Today many brands offer a specialized dog food formulation usually labeled, "for sensitive skin" and "for sensitive skin and stomach."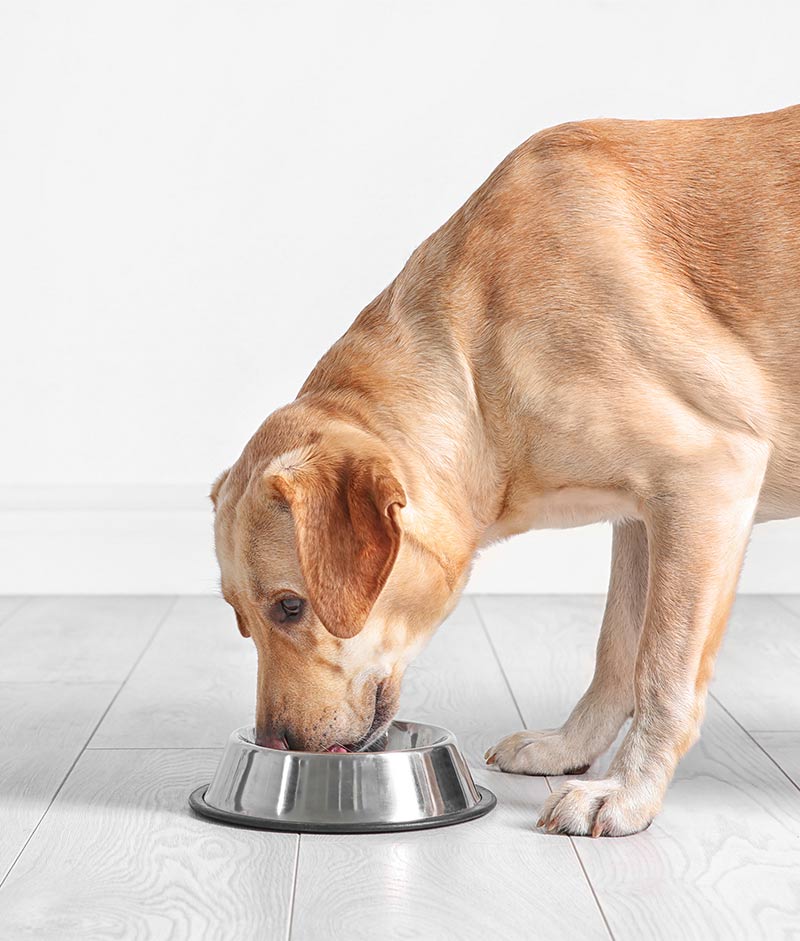 But are these really the best dog food for sensitive skin options?
These foods feature a simple, high-quality meat such as beef, poultry, fish, or lamb in addition to several other hand-picked nutrients and supplements.
For example, essential fatty acids such as Omega-3, and Omega-6 are included to reduce skin inflammation and improve the skin and coat quality.
Best dog food for itchy skin
Is a specialized dog food important for your dog?
There are pros and cons to the issue, including the fact that a specialized food may be more expensive or difficult for you to obtain.
But a very big plus to giving your dog a specialized dog food is that it may have the power to address a concerning issue.
Your dog's skin is sensitive to dietary imbalances and out-of-season allergies are most often food allergies. A specialized dog food tailor-made for sensitive skin issues may go a long way toward easing your pooch's dietary-related skin condition.
An outer layer on your dog's skin traditionally protects him from "itchiness." An allergic reaction (such as to his food) can cause this protective barrier to dwindle, exposing nerve endings that then become itchy and/or inflamed.
Most hypoallergenic dog foods are designed to avoid the use of ingredients most likely to provoke an allergic reaction. These include, but are not limited to, soy, corn, yeast, beef, and wheat.
Problem Ingredients?
Keep in mind that canines aren't naturally allergic to most of these ingredients.
They react because these elements are the ones most commonly used in commercial dog food formulations, thus the ones that dogs are most frequently exposed to.
A hypoallergenic dog food may address the issue of sensitive skin by either providing novel ingredients
and/or limiting ingredients.
Because unique and novel ingredients such as pheasant, buffalo, millet, even kangaroo, are ingredients that your pet is unlikely to have been exposed to, experts believe he is less likely to have developed sensitivities to them.
Because it has fewer elements, a limited ingredient dog food makes it easier to identity the ingredient(s) that your dog may be allergic to.
Now that we've reviewed some of the many benefits to giving your dog a specialized dog food, in this case one for sensitive skin, let's look at some of our reviews!
Best dry dog food for sensitive skin
Dry dog foods are not only convenient, they also act as a natural toothbrush! These selections are excellent choices for dogs with sensitivities.
Purina Pro Plan Focus Sensitive Skin & Stomach Salmon & Rice Formula Dry Dog Food
This Purina Pro Plan Focus Sensitive SKIN formulation includes oatmeal, an easily digestible carbohydrate, as well as prebiotic fiber which is another key ingredient for digestive health.
Real salmon, a nutrient-rich source of protein, is the first ingredient listed, and there is zero wheat, corn, or poultry by-products.
Hill's Science Diet Sensitive Stomach & Skin Dog Food
Hill's Science Diet Sensitive Skin is specially formulated for pups with skin sensitivities.
It contains omega-6 fatty acids, as well as antioxidants and vitamins C and E.
Highly rated by vets, the food is available in 4, 15, and 30 pound bags.
Purina ONE SmartBlend Dry Dog Food
This Purina ONE SmartBlend formula is packed with the ingredients key to a sensitive skin diet, including vitamin E and omega acids.
Easy to digest salmon is the first ingredient listed, and oatmeal and rice will be hard gentle on sensitive digestive systems.
Best canned dog food for sensitive skin
Does your dog prefer a wet food? Maybe he loves the sound of a can being opened, signaling that it's his favorite time of day! If your precious pooch also has a skin sensitivity, these specialized foods may help his condition.
Purina Pro Plan Focus Sensitive Skin & Stomach Salmon & Rice Entre Classic Wet Dog Food
Linoleic acid is the featured Omega Fatty Acid in this specialized Purina Pro Plan Focus Sensitive Skin formulation that includes easy-to-digest salmon.
Guaranteed to provide complete and balanced canine nutrition, this wet food has no artificial colors or flavors.
Natural Balance Limited Ingredient Diets Wet Dog Food
This complete and balanced Natural Balance Limited Ingredient dog food contains no irritating artificial flavors or colors and is 100% grain free.
The limited ingredients (including fish and sweet potato as well as lamb and brown rice) limit your dog's food exposure and make it easier for her to digest her meal.
BLUE Basics Limited Ingredient Diet Grain Free Wet Dog Food
This premium Blue Basics Limited Ingredient formula contains no wheat, corn, dairy, eggs, or soy, which are all ingredients implicated in some canine allergies.
The easy to digest carbohydrate is supplied from potato, and skin health is supported by both Omega 3 and 6 fatty acids.
Grain free limited ingredient dog food
Some owners find that their dog's sensitive skin improves when they switch to a grain free dog food.
If the best dog food for sensitive skin in your furry family is one without grains, then check out these great limited ingredient options.
Natural Balance Limited Ingredient Grain Free Dog Food
The Natural Balance Limited Ingredient Grain Free dog food comes in dried form.
It is designed to provide complete nutrition, whilst reducing the quantitiy of potentially irritating ingredients your dog is exposed to.
It is made with a minimum of 21% protein, so is lower carb than most dried dog foods too.
Nature's Variety Limited Ingredient Diet Recipe
Nature's Variety has a great limited ingredient, grain free wet dog food.
This healthy choice has easily digestible ingredients, and claims to promote a soft shiny coat too.
A great choice if you are cutting down ingredients to try to find out what is causing your dog's skin sensitivity.
Best large breed dog food for sensitive skin
Large breed dogs are tough on their bones and joints, and a specialized food contains ingredients to address this issue. If your dog also has an issue with sensitive skin, these formulations may help his condition.
NUTRO ULTRA Adult Dry Dog Food
This Nutro Ultra large breed dog food includes a unique mix of novel ingredients: Coconut, Chia and Kale. Natural sources of chondroitin and glucosamine promote bone health.
The formula contains no wheat, soy, corn, or chicken by-product meal, but it does include over 10 healthy superfoods and other nutrients!
Royal Canin Maxi Nutrition Sensitive Digestion Dry Food for Dog
This top-selling Royal Canin food contains the specialized ingredients indicated for both digestive health and a healthy coat and skin.
It features the nutrients necessary to support the bones and joints of larger dogs, and it comes in both 6 and 30 pound bags.
Wellness Complete Health Natural Dry Large Breed Dog Food
Only natural ingredients are included in Wellness Complete Health Natural large breed dog food.
Your pooch will love the easy-to-digest deboned chicken.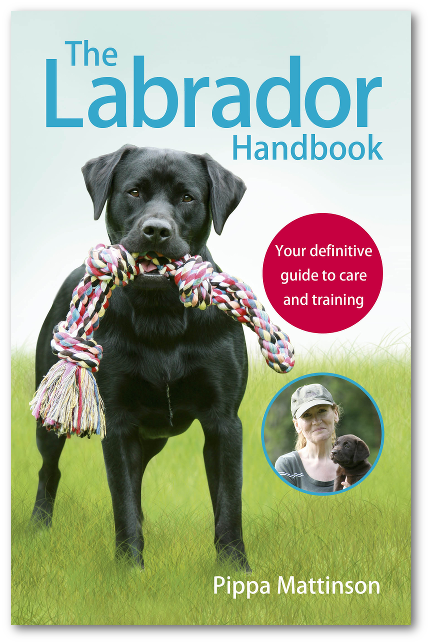 There is zero wheat, corn or by-products to interfere with sensitive digestive systems. Chondroitin and glucosamine are included for healthy joints and hips.
Puppy food for sensitive skin
Puppy food formulations contain key ingredients necessary for developing bones, skin, and other vital organs. This excellent choice also has nutritional profiles believed to assist with sensitive skin conditions.
BLUE Basics Limited-Ingredient Formula Puppy Dry Dog Food
Specially made for young dogs, Blue Basics limited ingredient food (including deboned turkey) curtails the number of ingredients that your pup is exposed to.
Omega 3 and 6 fatty acids are featured for skin and coat health and pumpkin and pea are easy-to-digest sources of fiber.
What is the best dog food for sensitive skin?
Sensitive skin in dogs can be triggered by certain dietary elements. Recommended foods for dogs with sensitive skin include choices that contain simple proteins and carbohydrates, and are grain-free.
Deboned chicken and turkey are excellent protein choices, as are potatoes as a carbohydrate source.
Omega fatty acids are also important ingredients for skin health and your dog's food should not contain any artificial colors or flavors, by-products or gluten.
We'd love to hear your feedback about any of our best dog food for sensitive skin reviews, or about the best dog food for dry itchy skin that you've discovered!
Sources
Buchanan, B.B., Frick, O.L., The Dog as a Model for Food Allergy, Annals of the New York Academy of Sciences, 2002
Carlotti, D. N., et al, Food Allergy in Dogs and Cats. A Review and Report of 43 Cases, Veterinary Dermatology, 1990
Chesney, C.J., Food sensitivity in the dog: a quantitative study, Journal of Small Animal Practice, 2002
Hillier, A., Griffin, C.E., The ACVD task force on canine atopic dermatitis (X): is there a relationship between canine atopic dermatitis and cutaneous adverse food reactions?, Veterinary Immunology and Immunopathology, 2001
Olivry, T., New diagnostic criteria for canine atopic dermatitis, Veterinary Dermatology, 2010
P.J. McKeever, et al, A Colour Handbook of Skin Diseases of the Dog and Cat UK Version, Second Edition Taylor & Francis Group LLC, 2009
Wills, J., Harvey, R., Diagnosis and management of food allergy and intolerance in dogs and cats
Australian Veterinary Journal, 1994
The Labrador Site Founder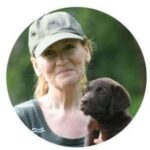 Pippa Mattinson is the best selling author of The Happy Puppy Handbook, the Labrador Handbook, Choosing The Perfect Puppy, and Total Recall.
She is also the founder of the Gundog Trust and the Dogsnet Online Training Program 
Pippa's online training courses were launched in 2019 and you can find the latest course dates on the Dogsnet website