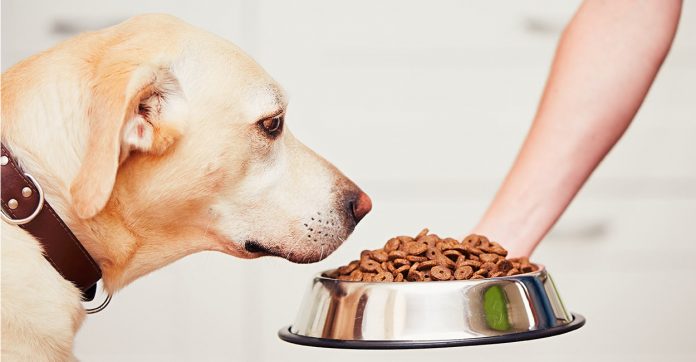 Welcome To Our Complete Guide To The Best Dry Dog Food.
Helping You To Choose The Perfect Kibble For Your Prized Pooch.
Including Grain Free, Natural, Premium, Healthy And Low Cost Options.
Dry dog food, aka kibble, is valued for its convenience and long shelf life.
When compared to wet or canned food, healthy dry dog food is generally less expensive as well.
In just one year, 2016, Americans spent over $9 billion on dry dog food and $2.4 billion on wet dog food.
So we can tell it's certainly popular.
But how do we pick the best dry dog food?
And what are the pros and cons of kibble when compared with wet dog food?
Wet vs dry dog food
As with most things in life, there are two sides to the dry dog food vs. wet dog food debate.
Even the best rated dry dog food is processed at high temperatures that can zap the food of many of its nutrients.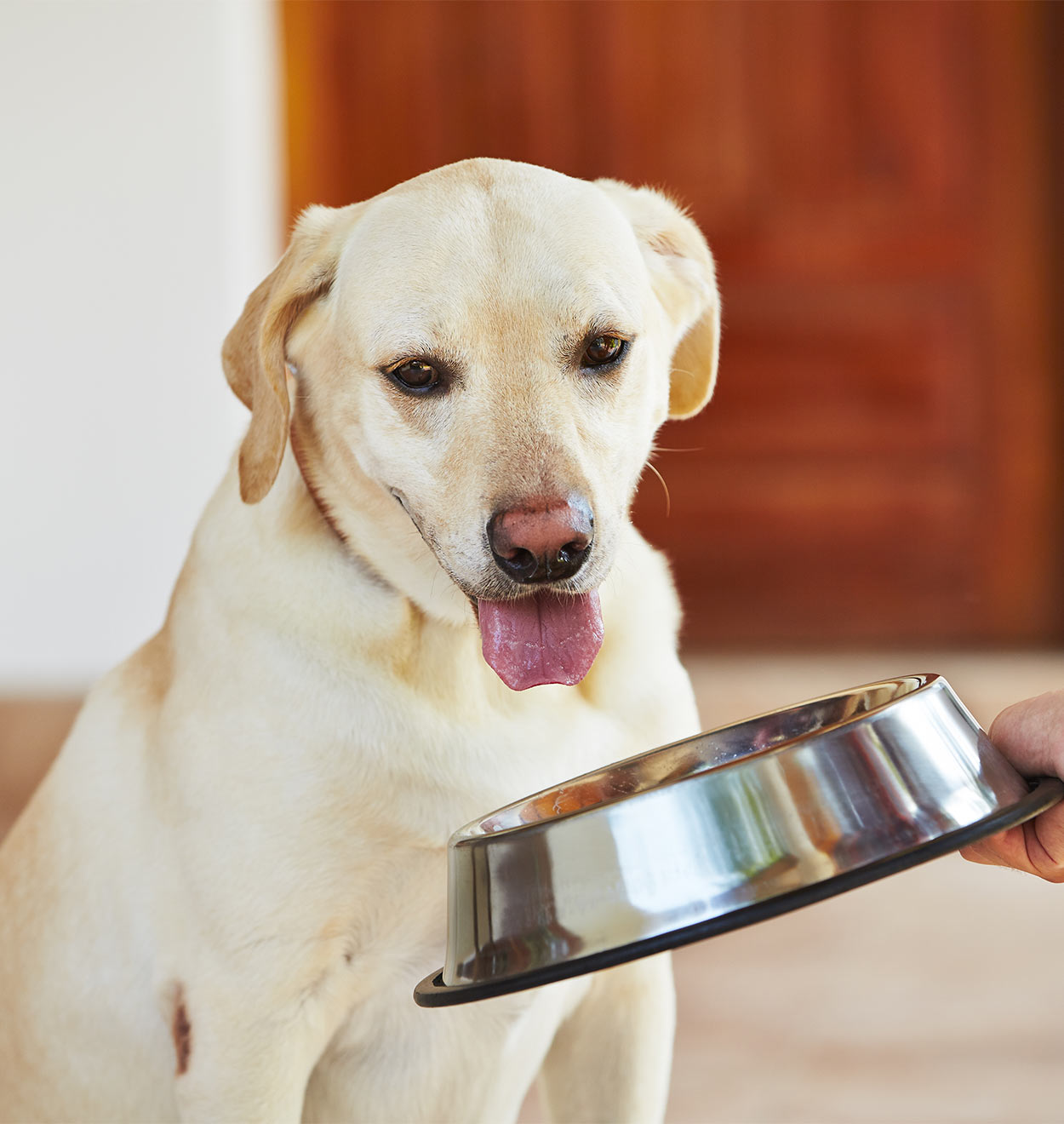 Compared to wet food it's true that even the healthiest dry dog food is lacking in moisture, and it usually contains more carbohydrates.
In fact, one study found that dry food contains 6–10% moisture by volume versus approximately 50-90% in canned food.
So does that mean it isn't good for your dog? Of course not!
But you do need to think carefully about which kibble you buy,.
Fortunately, we have done for the hard work for you when it comes to identifying the best dry dog food.
The extrusion process
The what process?!
Extrusion!
It's how kibble is made, and we need to start here when looking for the best dry dog food.
The manufacture of dry dog food remains a popular means of production within the pet food trade because it is involves a cost effective, efficient way to create mass quantities of kibble.
Most dry food is made via a method known as extrusion.
An extruder is a gigantic commercial size cylinder through which the dog food ingredients are poured, further mixed, and then cooked as they make their way through the barrel.
As the solid mass exits the extruder it is cut into the characteristic bits and bites that we recognize as dog kibble.
These still-moist but uniform pieces are then oven dried until they contain a moisture level in the single digits.
The heat treatment results in the loss of certain nutritional content including some vitamins.
On the upside, a fully cooked dry dog food reduces some of the possible illnesses that accompany feeding a raw ingredient dog food diet to your pooch, such as salmonella poisoning. 
Although different dog food brands use various recipes, overall the production process remains the same for the most part.
Once the kibble is dried the food is packaged by weight and distributed for sale.
Best tasting dry dog food
Pet owners naturally want the best for their animals, and food comes in at the top of the list.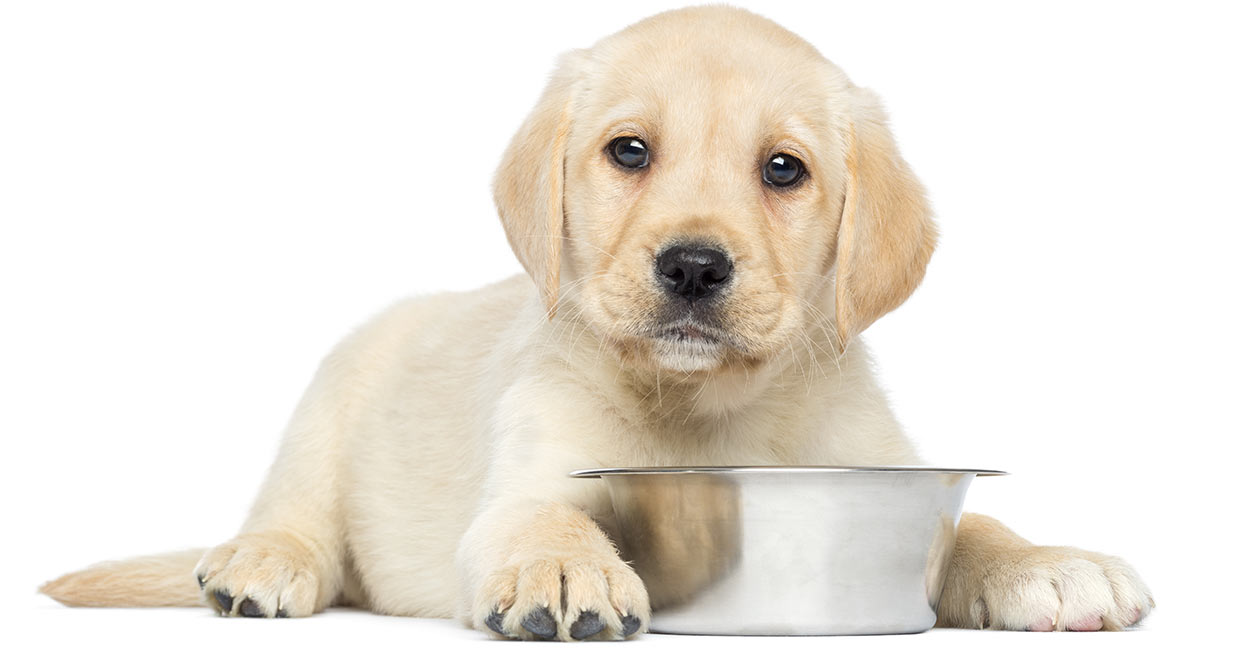 Finding a healthy, economical, and tasty dry dog food that your pooch likes can be a bewildering process given the sheer amount of products available.
The best dog food for most healthy animals is one that is high in protein and low in fillers. Dogs are omnivores meaning they can eat meat, vegetables, and grains.
However, when you look at the label on your dog's dry food the first ingredient should not be a grain or vegetable.
The downside of some dog foods are the use of fillers that add little or no nutritional value.
Common dog food fillers include ingredients such as cereal by-products, corn, and soy.
How should you go about choosing the best dry dog food for your pooch?
What is the Best Dry Dog Food?
The best dry dog food is one that your pet adores, your wallet loves, and is endorsed by the American Association of Feed Control Officials (AAFCO).
AAFCO oversees quality standards for commercial pet food.
You should always check your dog food label to ensure that AAFCO has endorsed it as "complete and balanced."
What exactly does this mean?
First off, a complete dog food is one in which all of the nutrients that a dog requires for her particular life stage are present.
Secondly, a balanced dog food is one in which these required nutrients are in the proper ratios, depending on a dog's stage of life, needs, etc.
A complete and balanced diet provides your dog with the correct, absorbable nutrients she needs in order to maintain a healthy weight and body condition.
Other dog owners can provide valuable information if you're in the market to try the best dog food brands for the first time, or sample a new and different dry food.
But remember that it's always a good idea to consult with your vet when thinking about a change in your pet's diet.
She will be aware of the best quality dry dog food available, both prescription and nonprescription.
Online dry dog food reviews are also an excellent source of immediate feedback about the best dry dog food, especially when accompanied by customer ratings.
Highest rated dry dog food
So, what are the factors to look for when perusing the best dry dog food reviews? Quite simply, size matters!
It's wise to stick to selections that are highly rated by a large number of buyers.
Although it's not a fail-safe formula, a large sample size that consistently gives top marks for quality is a solid benchmark.
On top of this, other factors will be influential in making one or another dry dog food optimal for your special pooch.
For example, most brands have special formulations that meet the nutritional requirements for your dog's stage of life: puppy, adult, and senior formulas are all common recipes.
Plus, you may wish to choose a highly rated special needs formula such as grain-free, natural ingredient, etc., to feed to your furry friend.
We've reviewed the best dry dog foods available for your pooch, including freeze-dried dog food, grain and gluten-free dry dog food, as well as premium, cheap, and natural dry dog foods.
Grain free dry dog food
Many dog owners choose a grain-free dry dog food because the contents are easier to digest, and because some dogs have grain sensitivities/allergies.
These choices are all grain-free and come with top marks:
Taste of the Wild, Canine Formula Bison and Venison
Thousands of satisfied pet parents give this grain-free formula high praise.
Roasted meat supplemented with healthy sweet potatoes and peas are a highly digestible source of energy.
Added antioxidants are included to boost your pet's healthy immune system.
Purina Beneful Grain Free with Real Chicken
Chicken is the number one ingredient in this tasty recipe that contains zero fillers, wheat or gluten.
Healthy hints of fruits and vegetables such as blueberries, pumpkin, and spinach are sure to tickle your dog's taste buds.
Nulo Grain Free Senior Dog Food with Glucosamine and Chondroitin
Mature dogs will benefit from a grain free formula tailored to their specific age-related nutritional needs.
To this end glucosamine and chondroitin are added into this made-in-the-USA formulation in order to benefit joint health and flexibility.
Additionally L-Carnitine is included to aid with maintaining a stable weight, and increase stamina.
"I and love and you" Nude Food Red Meat Medley Grain Free Dry Dog Food
The first ingredient here is a whopping 34% protein/meat.
Instead of grains, this recipe features healthy lentils, garbanzo beans, and sweet potatoes.
Pre-and probiotics as well as digestive enzymes boost your dog's well-being, and omega acids support a healthy skin and coat.
Merrick Grain Free Dry Dog Food
Beef, venison, salmon and buffalo are just some of the superior protein choices available in this grain free recipe.
Omega fatty acids are featured for healthy skin and coat, and glucosamine and chondroitin are present to support healthy hips and joints.
Cheap dry dog food
There are tons of cheap but complete and balanced dry dog foods available for your bestie. These selections represent some of the very best value for your dollar:
Purina ONE SmartBlend True Instinct Dry Dog Food
Turkey is the number one listed ingredient and protein composes 30% of the recipe.
There is absolutely no poultry by-product meal, or artificial flavors or preservatives.
CANIDAE Grain Free PURE Dry Dog Food
This limited ingredient food is grain free and economical; what's not to like?
Available in convenient sizes including 4, 12, and 24 pound bags the food has limited ingredients to soothe sensitive stomachs, plus high quality proteins.
Under the Sun Grain Free Dog Food
If you're looking for a tasty protein alternative for your pooch, healthy lamb is the featured ingredient in this grain and potato free recipe.
Zero wheat or corn are present, but plenty of veg and fruits are included for optimal health!
Purina Beyond Superfood Blend Natural Dry Dog Food
One of the best known brands in the pet food industry offers an economical, natural recipe dry dog food that has pleased hundreds of pet parents and their precious pups.
The nutrient-dense formula features salmon as the first listed ingredient, with egg and pumpkin accentuating the wholesome goodness.
Premium dry dog food
When only the best will do for your treasured furry friend, give these top of the line, highly regarded dog food brands a try!
Rachael Ray Nutrish Dish Super Premium Dog Food
Available in either beef or chicken formulations, protein is the number one listed ingredient in this natural ingredient food.
Zero wheat or gluten are present but added vitamins and minerals are in abundance to support your dog's health.
IAMS PROACTIVE HEALTH Adult MiniChunks Dry Dog Food
Hundreds of happy pet parents endorse this veterinarian recommended dry food that is perfect for mature dogs.
The smaller bits are easier for older dogs to chew.
Chicken is the number one listed ingredient accented with healthy fruits and veggies including apple and blueberry.
EUKANUBA Adult Dry Dog Food
Lamb is the number one listed ingredient in this premium dry dog food and healthy fiber system is supplied via natural beet pulp.
Glucosamine and chondroitin are present to aid in the maintenance of healthy joints and bones, plus premium levels of omega fatty acids help to promote a healthy immune system.
Hill's Science Diet Adult Light Dry Dog Food
This exceptional dry dog food is available in a variety of purchasing options including 5 to 33 pound bags, as well as regular and small sized bites.
It is geared toward dogs aged 1-6 who may be prone to weight gain, perhaps due to being less active.
The recipe features 18% fewer calories than Hill's Science Diet Adult Advanced Fitness dry dog food.
Antioxidants are present to boost the immune system and it comes with a satisfaction guarantee.
Whole Earth Farms Grain Free Dry Dog Food
Made in the U.S., the first recipe ingredient is high quality protein, with no grain to upset sensitive canine stomachs.
The specialized formula is available in 4, 12 and 25 pound bags to meet the needs of both single and multiple dog households.
Best natural dry dog food
Are you looking for a natural dog food to feed your canine companion? These top-notch, superior quality options are highly reviewed by dog lovers.
Rachael Ray Nutrish Zero Grain Dry Dog Food
U.S. raised bison is on the menu of this top chef's delish dog food, plus it contains absolutely no fillers grains, or gluten to upset sensitive stomachs.
The natural ingredients are supplemented with additional vitamins and minerals.
AvoDerm Natural Dog Food grain free chicken
This top quality brand has made a tasty, all natural formulation that your dog is sure to love, minus any artificial colors, flavors, or preservatives.
Omega fatty acids are provided via rich and ripe California avocados and avocado oil, plus protein is the number one ingredient.
A healthy immune system is supported via added antioxidants, vitamins, and minerals.
Nulo Adult Grain-Free Dry Dog Food
Made in the U.S., this 100% natural grain-free food is made with either salmon, turkey, or lamb. Zero allergy-trigger foods such as gluten or grains are added.
What is included are plenty of omega fatty acids to support Fido's coat and skin health!
The natural ingredients are supplemented with additional vitamins and minerals.
Purina Dog Chow Natural Plus Vitamins & Minerals Dog Food
Purina's natural recipe formula boasts real beef and chicken and zero artificial colors, flavors, or preservatives.
As an added benefit, the crunchy dry bits can act as a natural toothbrush, scraping off stubborn plaque or tarter.
Ideal Balance Large Breed Natural Dry Dog Food
This natural ingredient recipe is specially formulated to meet the needs of bigger dogs.
Chicken is the number one listed ingredient, and there are plenty of antioxidants, fruits, and vegetables to support your pup's overall health, including immune system function and bladder support.
Fiber is supplied by healthy brown rice and there is zero wheat, corn, artificial colors, or flavors.
Hypoallergenic dry dog food
Hypoallergenic diets are made to benefit dogs with food allergies. The specialized recipes feature limited ingredients and novel proteins.
Limited ingredients are used because they allow for easier identification of suspected allergens. Novel proteins are those that are less likely to cause known allergic reactions in dogs and include items such as fish, lamb, and rice.
PS For Dogs 100% Hypoallergenic Dog Food
This specialty recipe is low glycemic and includes hypoallergenic ingredients designed to address issues of skin irritability as well as paw biting and licking.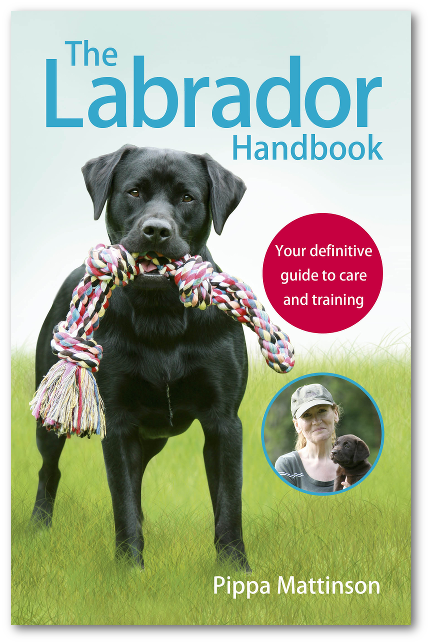 The lamb bits are air-dried and soft, sure to please your dog's sensitive palate.
Rachael Ray Nutrish Just 6 Natural Dry Dog Food
Limited ingredients are the order of the day in this delish recipe: just 6 items compose the top of the line dry dog food.
Hundreds of happy customers recommend this natural dry dog food, of which lamb is the number one listed ingredient. Added vitamins and minerals boost the food's healthy profile while gluten, wheat, and fillers are excluded.
Wellness Limited Ingredient Dry Dog Food
This easy to digest formula has fewer ingredients to interfere with canine food sensitivities, allergies or ingredient intolerances.
Lamb is used as a high quality protein and only all natural ingredients are added to the USA made product. Absolutely no fillers, gluten, or wheat are present to interfere with digestion.
What Is The Best Dry Dog Food?
Ultimately the best dry dog food is one that your pet happily eats, is easy on your pocketbook, and is endorsed by AAFCO as being complete and balanced.
Dogs are omnivores which means that they can eat meat, vegetables, and grains. Keep in mind that the best dog food for the majority of healthy canines is nutritionally packed with protein and light on fillers.
If you're in doubt, take a look at the label on your dog's food: ideally the first ingredient listed should be a protein, not a grain or vegetable.
Beyond this basic guideline, there are various formulations available that may benefit your dog's specific age, condition, needs, etc.
For example, grain free formulas exist to ease the digestive problems that some pooches experience when eating and digesting grain. Additionally there are many senior or mature dog formulas specifically designed to address the older dog's nutritional needs.
We hope you enjoyed reading our reviews of the best dry dog foods.
We would love to hear your comments about any of our complete dry dog food reviews, or about a dry dog food that you and your special pooch recommend!
Sources
The Labrador Site Founder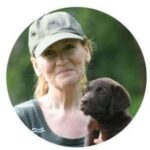 Pippa Mattinson is the best selling author of The Happy Puppy Handbook, the Labrador Handbook, Choosing The Perfect Puppy, and Total Recall.
She is also the founder of the Gundog Trust and the Dogsnet Online Training Program 
Pippa's online training courses were launched in 2019 and you can find the latest course dates on the Dogsnet website