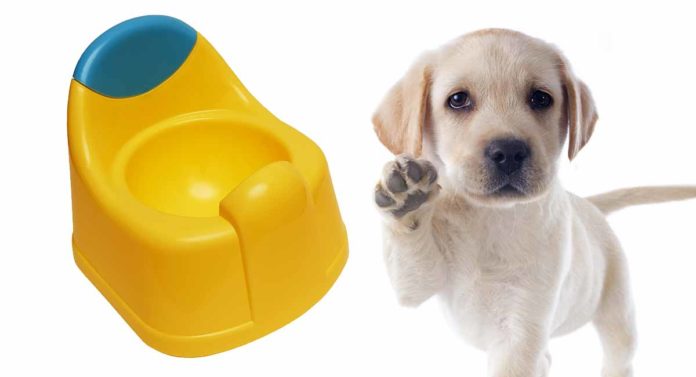 The best indoor dog potty for your home is one that is easy to clean and that doesn't smell unpleasant.
It also needs to be appealing to your dog and not unpleasant to look at.
Which one would suit your needs?
In this article, we'll look at why dog potties can be such a great option for some pups' owners, and help you decide which indoor dog potty is best for your home.
Products included in this article were carefully and independently selected by the Labrador Site team. If you decide to make a purchase from one of the links marked by an asterisk, we may earn a small commission on that sale. This is at no extra cost to you.
Indoor Dog Potty: What's the Point?
Most dogs are house-trained from an early age.
And are able to go outside when they need to relieve themselves.
Some dogs are even trained by their owners to ring a bell when a call of nature occurs.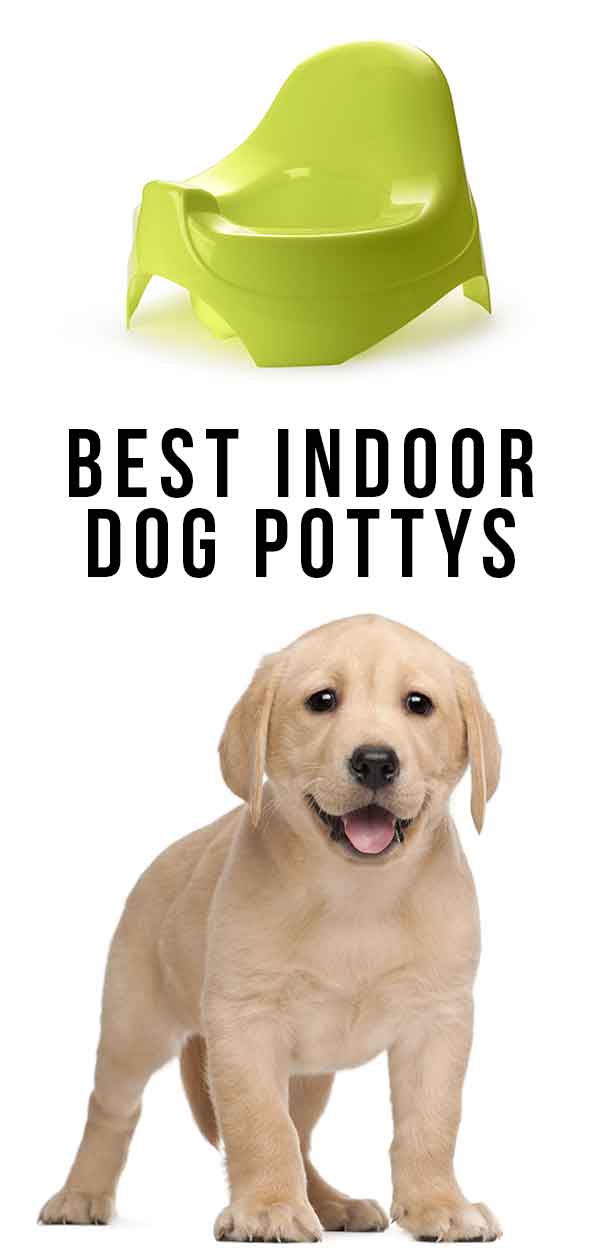 However, if you live in an apartment or a home where you don't have access to a garden or yard, what's a dog to do when he needs to go and he just can't wait?
And what about dogs whose owners work long hours, leaving their pups home alone?
You can't reasonably expect your dog to wait more than a few hours before he has a chance to relieve himself.
An indoor dog potty can be a good solution where dogs have to be left alone for more than a few hours on a regular basis, or in an emergency. Or where a dog needs more frequent access to a toileting area.
Senior dogs
Some senior dogs can develop incontinence problems as they age.
That means the dog can't wait as long between urination breaks as he once could, leading to "accidents" in the house, which are distressing for both dog and owner.
The solution to all these pee problems could be an indoor dog potty.
Tiny dogs
Some very small breed dogs struggle with toilet training.
A tiny bladder holds only a tiny amount of liquid!
Persistent toilet training problems have been shown to be linked to a higher rate of abandonment, where pets are relinquished to animal shelters.
An indoor dog potty can help avoid elimination in inappropriate parts of the home in both tiny dogs and very old dogs.
And may contribute to a better relationship between these dogs and their human companions
How Do Indoor Dog Potties Work?
Indoor dog potties don't look anything like human potties, and they don't need any plumbing.
That means you won't have to train your pup to sit on the loo, and you won't need to undertake major building works in your bathroom either.
Learning to use an indoor dog potty
Most indoor dog potties look like grass in an attempt to encourage your pup to perform on the potty.
You can even buy an actual grass indoor dog potty for an outdoor dog potty experience.
However, most house-trained dogs will some training before they understand that it's okay to go on the strange patch of grass that's magically appeared in their homes.
Types of Indoor Dog Potty
There are several different types of indoor dog potties, all with pros and cons.
Note that all indoor dog potties require cleaning to keep them mess and smell-free.
If you don't think you can cope with the maintenance aspect of an indoor dog potty, you may need to hire a dog walker instead to take your pup out while you're at work.
A fresh grass indoor dog potty station will be more expensive than other systems, but it will be relatively simple to maintain.
Fake grass dog potties are often cheaper, but they may require more work to keep odors under control.
You may find that you need to try several different styles before you find the best indoor dog potty that best suits your pet.
Indoor Dog Potty Training Tips
Dogs like to pee where other dogs have been first.
It's a dog thing.
You can encourage your dog to replicate this natural behavior by adding some real grass or bark from outside to your indoor dog potty.
Try to find something that your pet has peed on. The scent will encourage your pup to use his indoor dog potty station.
Male dogs like to pee on or up something. Try adding a small log to your indoor dog potty.
Many male dogs will happily pee on this fake tree stump, especially if it already smells like urine.
Practice makes perfect when training your dog to use his new indoor dog potty, and a few minor misses are to be expected.
To absorb any spills, line the area around the dog potty with training pads* to keep mess to a minimum.
Best Indoor Dog Potty
Now, let's have a look at the best indoor dog potties that we found on the market today.
Click each link to see the full spec for each product and to read indoor dog potty reviews that have been left by other buyers.
When you've found the perfect potty for your pup, choose the online purchase option to order.
Indoor Dog Potty: Grass
The Fresh Patch Disposable Dog Potty* is made using real grass.
The authentic grass lawn that the box contains has a complex root system that's designed to soak up urine and absorb odors.
The potty doesn't need cleaning; you simply throw out the cardboard container when it gets full and replace it with a new one.
Obviously, you'll need to remove any solid waste from the grass, but urine drains into the box.
The main drawback of this real grass dog potty is that it will only last from one to three weeks, depending on the size of your dog and the amount of use the potty gets.
After this time, you'll need to buy a new one, which can get expensive.
The DoggieLawn Disposable Dog Potty* is essentially the same as the Fresh Patch indoor grass dog potty.
The only difference is the size. This indoor dog potty is larger than most other potties of this type, making a good extra-large indoor dog potty.
The Fresh Patch Real Grass Training Sod* is essentially a patch of indoor dog potty grass.
This California-grown, biodegradable pet grass is grown hydroponically, so there's no messy soil to worry about.
You'll also receive a free roll of poop bags and an all-natural treat for your pup when you buy this product.
You'll need a Fresh Patch XL Plastic Tray* to go with your grass sod. Simply place the grass into the tray and your pup is good to go.
As with all real grass dog potties, you'll need to discard the grass and replace it every couple of weeks.
The Fresh Patch system makes a great indoor dog potty for large dogs.
Fake Grass Indoor Dog Potty System
Now, some dogs like to dig. This can be a problem if you use an authentic grass indoor dog potty.
The solution could be to use a fake grass dog potty. Fake grass looks like the real thing, but your pup can't dig it up.
The PETMAKER Puppy Potty Trainer* comprises a three-layer system, all sitting in a plastic tray. This indoor dog potty with sides makes cleanup easy and prevents most spills.
The odor-resistant, antimicrobial mat rests on top of the plastic insert and locks in, allowing liquid to drain down into the sturdy, durable collection tray.
To clean up, just rinse the three layers with warm, soapy water, then rinse and replace.
The PetSafe Pet Loo Portable Indoor/Outdoor Dog Potty* is a fake grass indoor dog potty that comes in three sizes to accommodate different breeds.
This pet loo has a covered waste bin that contains Wee Sponge powder, trapping smells and helping to keep the potty odor-free.
To clean the potty, simply slide the Pee Pod out of the base.
On contact with the air, the Wee Sponge powder converts urine into gel, making disposal easy.
To clean the grass mat, remove it from the base and rinse with warm water.
This indoor dog potty is cleverly designed and undoubtedly does a great job.
The main drawbacks are the price—this dog potty is not cheap—and it's designed so your dog has to step up onto the mat, which could be off-putting for some nervous pups.
Indoor Dog Potty Patch
If you don't like the idea of real or fake grass, you might prefer to try the Blyss Pets Klean Paws Indoor Dog Potty.*
This indoor dog potty system features a perforated grate that snaps onto a plastic box.
You place training pads* or newspaper in the box, and your dog pees on the grate. The liquid runs through the grate onto the pads beneath.
To clean the potty, simply snap off the grate, change the material beneath, and rinse out the tray.
The main advantage of this kind of potty is that your pet's paws will stay dry, protecting your flooring from damage.
However, some dogs don't like the feeling of the grate beneath their paws and won't use the potty.
If you have a larger budget, you might want to consider investing in the Brilliant Pad Self-Cleaning, Automatic Indoor Dog Potty*.
This is probably the best indoor dog potty system available for those who are squeamish about cleaning up standard pads and mat systems.
The machine is designed for dogs and puppies that weigh less than 25 pounds and that have been trained to use pads.
The machine is fitted with a roll of absorbent pad that automatically advances one to three times per day.
There's a smart sensor that prevents the machine from starting if the dog is on the pad.
The idea is that the dog pees on the pad, and the machine then automatically advances the pad, replacing it with a clean section.
All you need to do is replace the roll when necessary. The dirty padding is sealed at one end of the machine, making disposal quick and easy.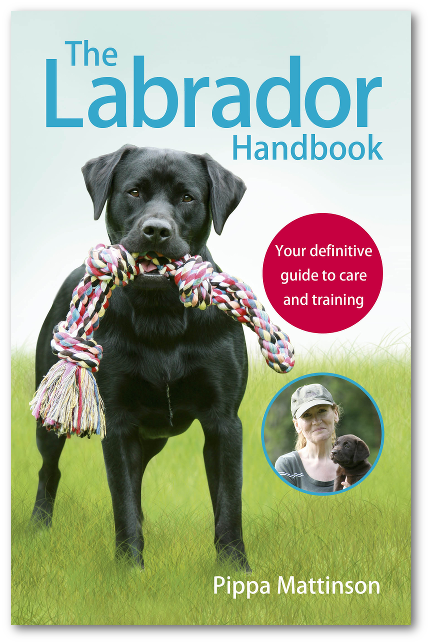 Best Indoor Dog Potty: Summary
Indoor dog potties are useful for those that have to leave their dog for more than three or four hours.
If you live in a high-rise apartment, or your elderly dog is unable to wait very long when they need to empty their bladder, they can help avoid accidents in the home.
An indoor dog potty gives your dog a "bathroom" of his own.
There are some downsides. You'll need to clean your pet's potty regularly to keep it fragrant and hygienic.
You'll also need to spend a little time training your dog to use the dog potty before you can expect him to use it reliably by himself.
It goes without saying that dogs need company as well as comfort breaks and indoor dog potties should not be used as an excuse for leaving dogs alone for so long that they get miserable and lonely
An indoor dog potty could be the best solution for you if you sometimes have to work extra long hours, leaving your pet home alone with his paws crossed until you get back.
Do you have a dog potty for your pup? If you do, we'd be really interested to hear about it.
Share your story in the comments box below, especially if you bought one of the products we featured in this article.
Affiliate link disclosure: Links in this article marked with an * are affiliate links, and we may receive a small commission if you purchase these products. However, we selected them for inclusion independently, and all of the views expressed in this article are our own.
References and Further Reading
The Labrador Site Founder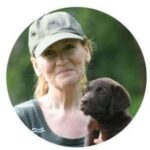 Pippa Mattinson is the best selling author of The Happy Puppy Handbook, the Labrador Handbook, Choosing The Perfect Puppy, and Total Recall.
She is also the founder of the Gundog Trust and the Dogsnet Online Training Program 
Pippa's online training courses were launched in 2019 and you can find the latest course dates on the Dogsnet website