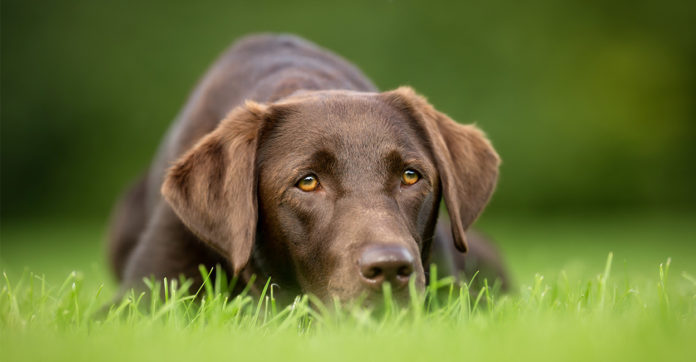 Has your pet recently been prescribed carprofen for dogs?
Are you interested in what side effects your dog might experience from taking carprofen?
Or perhaps you're wondering about the right carprofen dosage for dogs?
Whatever your reason for exploring this medication, you've come to the right place!
We understand that starting your pet on a new medication can be scary.
Especially if you have unanswered questions or concerns you didn't think to ask the vet!
Even if you don't have any particular concerns, it's only natural to seek out every bit of information you can find before starting your pup on a new medication.
Luckily, that's exactly what this article is about! We'll explore everything you could possibly want to know about carprofen.
And more specifically, how it relates to dogs!
What is Carprofen?
Carprofen for dogs actually goes by multiple brand names:
Acticarp, Austiofen, Bomazeal, Canidryl, Carporal, Carprieve , Carprocow, Carprodolor, Carprodyl, Carprofelican, Carprofen, Carprofène, Carprofeno, Carprofenum, Carprogesic, Carprosol, Carprotab, Carprox, Comforion, Dolagis, Dolocarp, Dolox, Eurofen, Kelaprofen, Librevia, Norocarp, Norodyl, Novocox, Prolet, Reproval, Rimadyl, Rimifin, Rofeniflex, Rycarfa, Scanodyl, Tergive, Vetprofen, and Xelcor.
Which brand your vet prescribes your pup will largely depend on what country you live in.
Every country may have its own name for this drug, and some might even have multiple names.
But in reality, each brand is the same thing.
So what exactly is carprofen given to dogs for?
What is Carprofen Used For In Dogs?
Carprofen is an anti-inflammatory drug—more specifically, a steroid-free narcotic.
Carprofen for dogs can be used for a number of different disorders and diseases.
The most common disease treated with carprofen is osteoarthritis since it reduces inflammation.
Carprofen can also reduce pain associated with osteoarthritis and may improve function.
In addition, carprofen for dogs is also used for pain management after surgery. Again, because of it's anti-inflammatory property.
Inflammation after surgery is not uncommon. And carprofen can be used to combat pain even before it even starts.
But how does carprofen achieve its anti-inflammatory and pain-relieving effects?
How Does Carprofen Work?
The specific mechanism of action of carprofen is not completely understood.
However, it may work by inhibiting the COX enzyme, which plays a large role in inflammation.
In other words, it works by preventing the chemical that causes inflammation from working properly.
This prevents the inflammation from happening, which is why carprofen is called known as an anti-inflammatory.
Specifically, carprofen may inhibit a specific form of this enzyme, called COX2.
So not that we have some understanding of how it works, what about carprofen for dogs?
Is Carprofen Safe For My Dog?
When it comes to medication for your dog, two factors are usually at the forefront of a pet owner's mind: effectiveness and safety.
So let's look at a few studies that have explored both of these issues.
One study showed that carprofen for dogs gave satisfactory pain relief for at least 72 hours after surgery.
It performed slightly better than a similar anti-inflammatory drug, meloxicam.
Furthermore, none of the dogs treated with carprofen had any major side effects.
Another study looked specifically at the effectiveness of carprofen in treating osteoarthritis. Lame dogs (805) due to osteoarthritis were treated with carprofen.
The results showed 24 dogs experienced side effects (2%), 194 dogs were no longer lame after 14 days (26.7%), and 357 had some improvement (49.2%).
Age, size, and length of the disease all had an effect on how quickly a dog responded to carprofen treatment.
Carprofen for dogs was, however, found to be remarkably good at treating osteoarthritis, with a very small amount of dogs experiencing side effects.
Because of this, your vet may consider prescribing carprofen for your canine.
So how much carprofen should your dog take?
Carprofen Dosage for Dogs
Carprofen for dogs is not something you can order online or decide to give to your pet since it is only available in prescription form.
Therefore, only a vet can legally prescribe this drug for your pup.
Carprofen for dogs comes in solid chewable tablets that are quite palatable and usually willingly consumed by most dogs.
The specific dosage will depend a lot on your dog's weight and your dog's vet will decide on the best tablet size for your pup based on a number of factors.
Most brands offer tablets in a variety of dosages—from 20 to 100 mg.
The usual dosage is around 2 to 4 mg per kg of body weight per day. Of course, your dog's vet will specify the right dosage.
The recommended amount is normally given as a single dose, or as two doses taken throughout the day.
Carprofen Injections For Dogs
A carprofen injection is usually only administered after surgery.
Injecting carprofen for dogs simply decreases the amount of time it takes for to enter your dog's system.
Sometimes, it may be given before your pup wakes up from the general anesthetic. The injection is often paired with tablets, to be taken afterward.
So what side effects can you expect from carprofen for dogs?
Carprofen For Dogs Side Effects
Like other drugs of this kind, it is not completely understood how carprofen works. This means it may affect certain parts of the body that we're not aware of.
However, the drug is approved by the FDA and is generally considered safe for dogs.
There are, of course, some side effects, just like with every medication:
Loss of appetite
Vomiting
Diarrhea
Increased thirst
Increased urination
Fatigue and/or lethargy
Loss of coordination
Seizures
Jaundice
Lethargy
A weakening of the legs/paralysis
Skin Changes
Changes in behavior
If your pet experiences any of the symptoms, it's best to contact your dog's vet immediately.
Whereas most side effects are not serious, it is always important not to ignore them.

Side effects that appear minor can have major effects on the long-term health of your dog if left uncorrected.
As we have seen, side effects are generally rare. This is mainly because most vets are very conservative with their dosing.
In other words, most vets start dogs on low doses and slowly increase the dose once they are sure the dog has reacted well to the medication.
It is, however, possible for side effects to pop up if the dosage changes so it's always important to be vigilant and react quickly if you pup experiences any side effects.
In saying that, it is also not uncommon for vets to decrease the dosage over time. This is because, after a time, the drug becomes established within your pet's body.
This means that your pet needs lower regular doses to maintain the same amount in their bloodstream.
Carprofen For Dogs – Contraindications
Clearly, from what we know so far, it's important to follow the instructions given by your dog's vet.
Do not exceed the prescribed dosage and do not use carprofen with other anti-inflammatory drugs.
Carprofen for dogs should also not be used with dogs that have gastrointestinal ulceration or bleeding.
In extreme circumstances, your dog's vet might use carprofen despite this condition. However, this will requires constant management.
Carprofen should not be used in very young or very old dogs and should also not be given to pregnant dogs.
Because this drug is very palatable, it's best to keep it in an extremely secure location.
So, should you give carprofen to your dog?
Should You Give Carprofen To Your Dog?
Carprofen is a medication usually prescribed to treat post-surgery pain and osteoarthritis in dogs, due to its anti-inflammatory effects.
In general, carprofen for dogs is considered both safe and effective and studies have shown few side effects and relatively good success rates.
However, it is always best to get a clear diagnosis and a prescription from your dog's vet before starting your dog on this medication.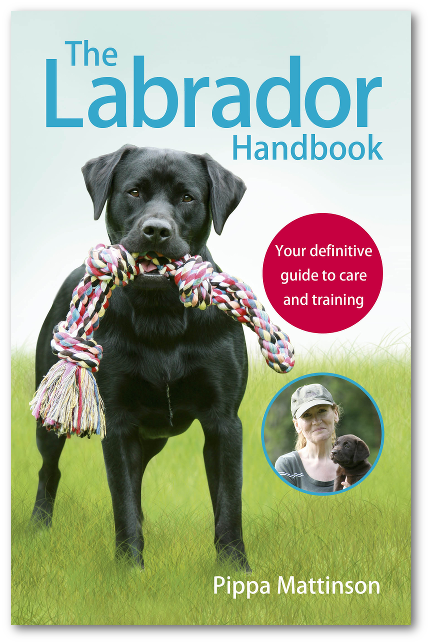 Your dog's vet will be well versed in the health of your dog and should know if this medication is the right choice.
Is your dog taking carprofen? What is your experience with this medication?
Let us know in the comment section below!
References and Further Reading
Rimadyl (company website)
Ricketts AP et al. 1998. Evaluation of selective inhibition of canine cyclooxygenase 1 and 2 by carprofen and other nonsteroidal anti-inflammatory drugs. American Journal of Veterinary Research.
Leece EA et al. 2005. Comparison of carprofen and meloxicam for 72 hours following ovariohysterectomy in dogs. Veterinary Anesthesia and Analgesia.
Mansa S et al. 2007. Long-term treatment with carprofen of 805 dogs with osteoarthritis. The Veterinary Record.