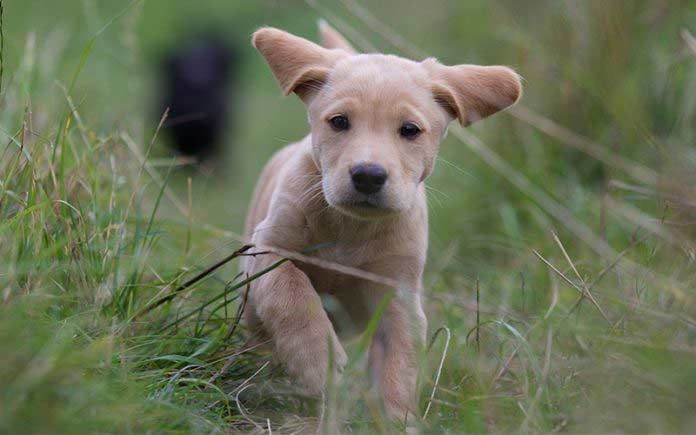 Looking for some of the best cute dog names around? You're in luck!
Below we'll cover some of the top names to give your new puppy or rescue dog.
To make it super simple to find the best cute dog names for you, we've separated them into categories.
When you bring home your new dog, one of the biggest moments of your new lives together is choosing the new dog's name.
That name will follow both of you for years to come, so getting it right matters.
A sound plan is to choose a name that encapsulates how adorable your dog is, and maybe even takes into account the dog's unique personality.
Don't worry, all of these names are some of the cutest puppy names ever!
Best cute dog names
To start off, below are some of the top general cute pet names.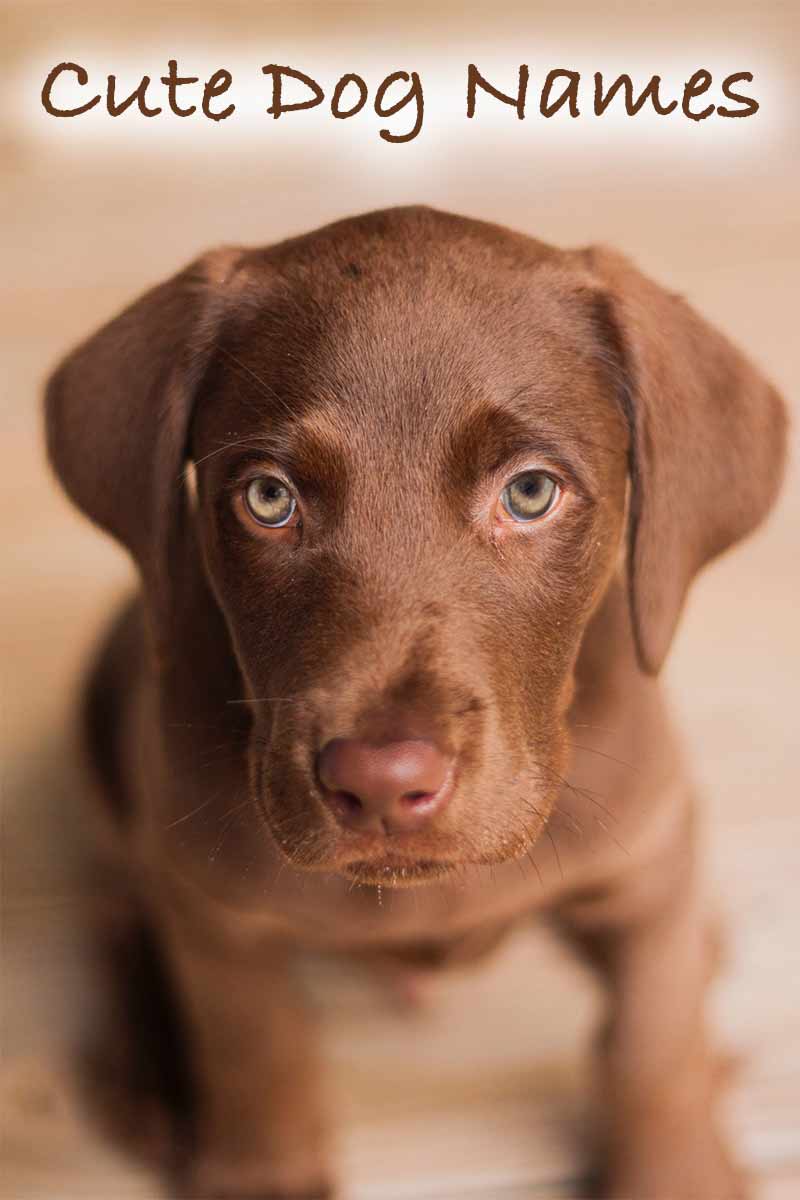 These work if you need cute puppy names or if you're bringing home an older rescue.
Wags
Peanut
Cuddles
Snacks
Roo
Petey
Ruffles
Sweet
Gingersnap
Rascal
Cute girl dog names
Want something a little more feminine for your sweet new dog? Below are some of the top cute female dog names.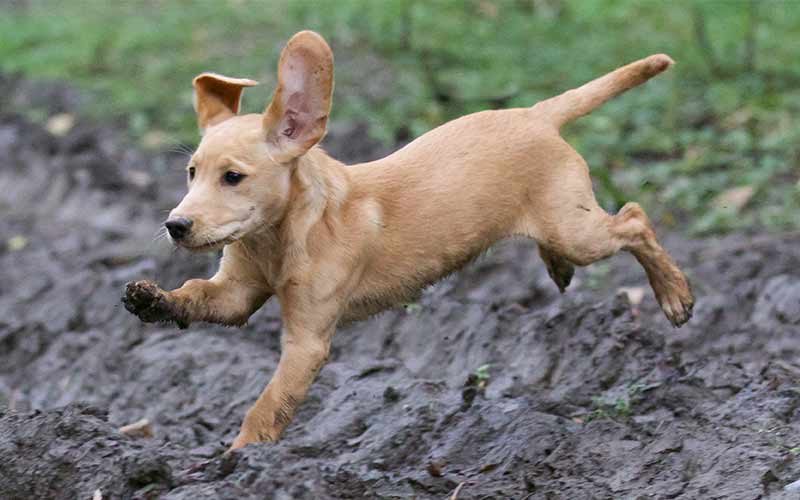 They either take human female name,s or denote traits and items that are more traditionally feminine. Making them the top cute dog names for girls.
Enjoy these cute girl puppy names!
Sasha
Violet
Penelope
Sassy
Belle
Tulip
Terra
Flora
Geld
Magy
You'll also find hundreds of girl names on our page devoted to female dog names
Cute boy dog names
These names have more masculine sounds to them. So you might like to pick one of them as the top cute dog names for boys.
Enjoy these cute male dog names!
T-Bone
Ab-Ab
Pipa
Bookie
Papi
Roomba
Yapper
Homer
Frisbee
Marauder
Newt
Cute yellow dog names
Some common and fun cute names for pets involve taking the dog's physical appearance into account.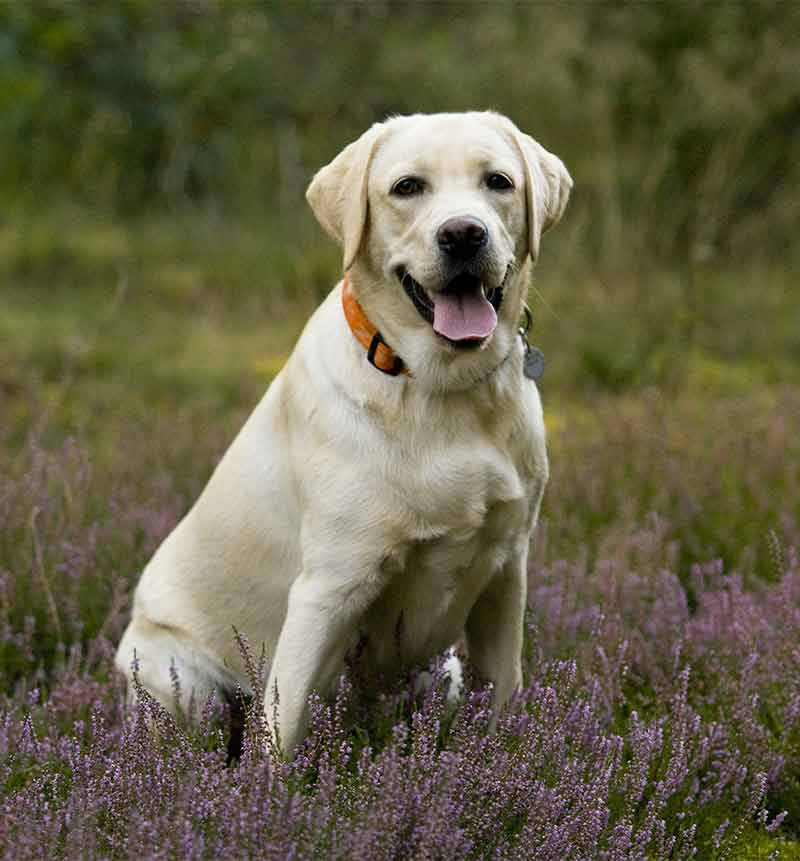 So with yellow dogs, like yellow Labs, you may want to go with the yellow/light colored theme.
Their light yellow coloring makes for some sweet, cute names for puppies inspired by shades of yellow, yellow flowers and bakery especially.
Vanilla
Yellow
Frosting
Cookie Dough
Flower
Daffodil
Tulip
Cream
Mellow Yellow
Khaki
Cute brown dog names names
Along similar lines, chocolate Lab names are ripe for cute dog names.
Their brown coloring leads to food names especially well, making for some cute doggy names.
Coco
Mocha
Java
Biscuit
Cake
Chocolate
MudPie
Hot Cocoa
Browner
Browning
Brownie
Cute black dog names
Naming a black Lab can be a very fun experience.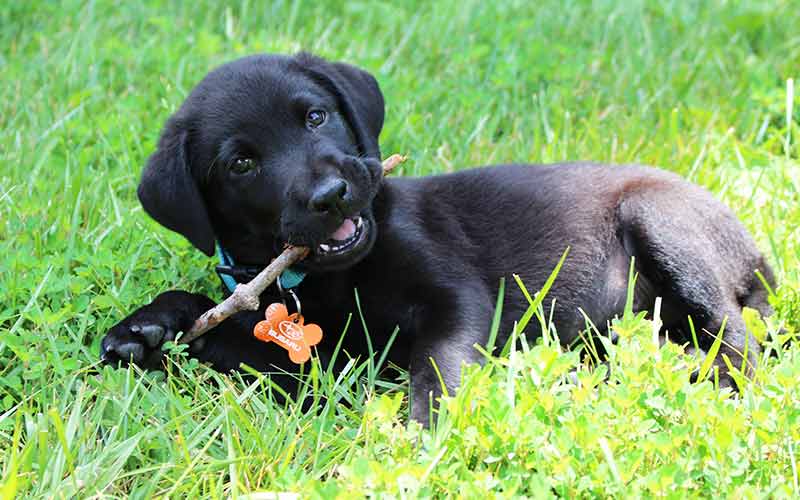 Their dark coloring lends to all sorts of names that sounds both cute and intense.
Night
Nighttime
Ashes
Adham (male name meaning "black genuine horse" in Arabic)
Blacky
Burnt
Nero (Latin for "dark")
Coke
Smokey
Smudge
Cute big dog names
Who doesn't love a bigger dog breed?
These cute dog names for big dogs will suit any larger pup down to the ground. Or make a fun way to name a small dog ironically!
Boat
Biggie
Lion
Rhino
Mighty
Beowulf
Groot (from "Guardians of the Galaxy")
Moose
Stag
Fenrir
Sumo
Giving a big dog one of the cute puppy names denoting magnitude in preparation for their future size is a great way to capture one of the defining elements of your new Dog.
Cute unique dog names
Maybe you want some cute pet names that are as unique as both you and your pet are?

Below are some less common cute unique puppy names that have some attitude, history and/or character to them.
Rebel
Trixibell
Merlin
Ira
Tao
Twinkle
Giselle
Wonton
Matilda
Attina
Cool and cute dog names
Want a dog name that seems like it could come from a sweet sci-fi, a rock band name or a dark fantasy, or sounds cultural? Below is a list of such cute doggy names.
Dreamweaver
Fuchsia
Stargazer
Gizmo
Sirius
Cerberus
Rocca
Opal
Addison
Trevi
Xena
Shiitake
Funny cute dog names
No one said choosing a dog's name has to be a serious affair!
If you love humor as much as you love your dog, funny cute pet names might be right up your alley.
We chose the list of cute dog names below for either the inherent humor (like Wagalot) or because the name just sounds funny and playful.
Tinkertoy
Bigfoot
Wagalot
GummieBear
Choo Choo
ChewChew
Chewbaca
Medea
Doglet
Pandemonium
Puffinstuff
FuzzFace
Lady Fluffington
Tater Tot
Adora-dog
Best cute dog names
To round things out, below are some more general, popular cute names for dogs.
These classics just ooze cute and any adorable puppy or grown dog would be lucky to have one of them.
Bunny
Windy
Rags
Tugboat
Booboo
Muffin
Gidget
Doodle
Dumpling
Adorable
ZuZu
Popeye
Nibbles
Raisin
Truffles
Your Favorite Cute Dog Names
Do you have a favorite cute dog name that isn't on the list? Feel free to sound off in the comment section so we can all see some of those cute puppy names.
After all, who couldn't use more names for cute dogs in their life?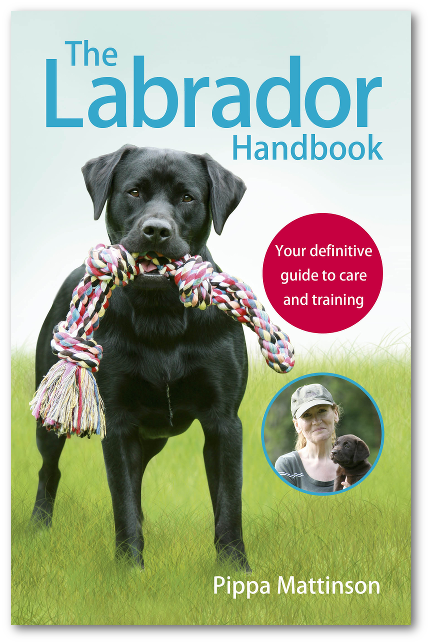 Bringing Home A New Puppy?
Then you'll love The Happy Puppy Handbook. 
A complete guide to caring for and raising a happy, healthy little dog.