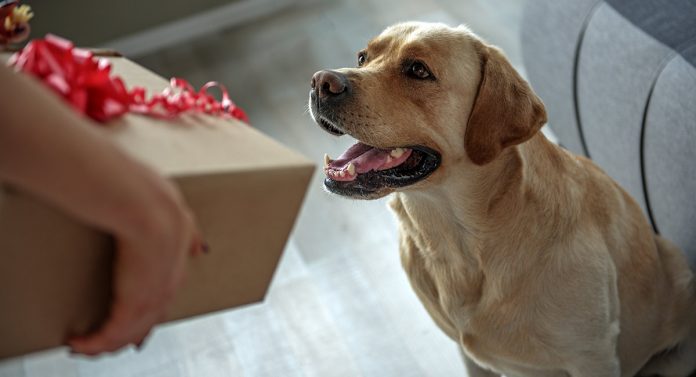 The best dog gifts make your pup's special occasion just as wonderful for him as it is for you. Dog gifts can be so much fun to shop for and give. After all, when your dog really likes a new present, she sure shows it! The gift in question gets slobbered on, mouthed, chewed, shaken, chased, cuddled, and carried everywhere….. And these kinds of treasured dog gifts are worth any price!
We hope you will discover that oh-so-special gift for your pup here on the list you are about to read! Whether it is his birthday, "gotcha day," holiday, or another special occasion, there is a perfect dog gift out there somewhere to help celebrate it. Now all you have to do is find it!
All of these products were carefully and independently selected by The Labrador Site team. If you decide to make a purchase from one of the links marked by an asterisk, we may earn a small commission on that sale. This is at no extra cost to you.
Best Dog Gifts
Isn't it the truth: the best dog gifts for one pup may not be the best dog gifts for another pup! For example, if the pooch you are buying for prefers to mouth or carry around her toys, then you know it is safe to gift her with soft, plush or stuffed toys that are less durable.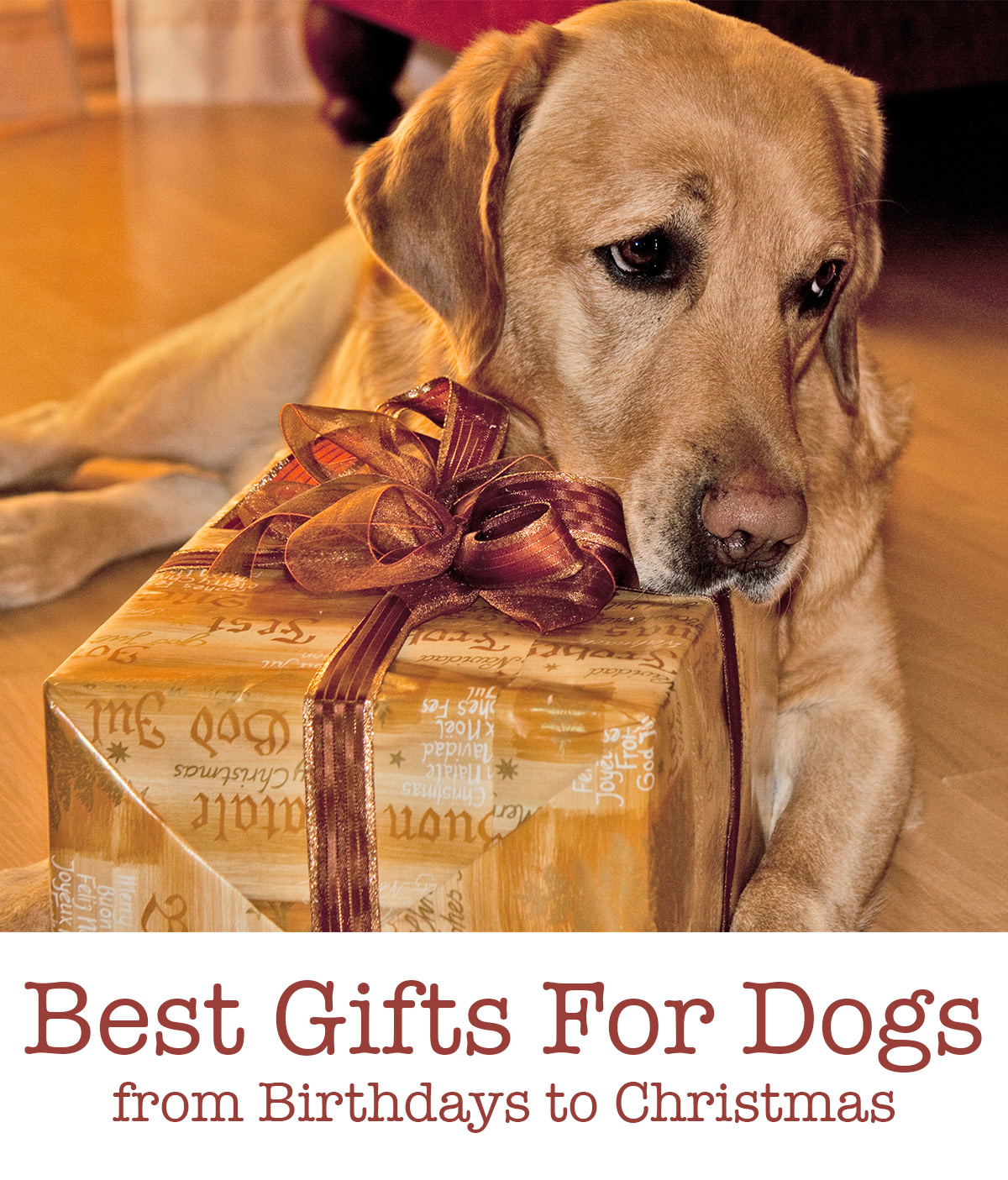 But if your dog treats every new game, toy or accessory like a potential scrumptious snack, scarfing it down at first opportunity, then you know you will need to make dog gift durability a top priority when you shop! In other words, to each dog there is the perfect dog gift – and that is precisely what we are aiming for in assembling this curated list of the best dog gifts for your consideration!
When you review this list, you will soon notice there is a gift for every pooch – for the chewers, the snoozers, the party animals and the shy, retiring types. Now all you have to do is match the right dog gifts with the right dogs! Here, it is a great idea to take a step back and look at a possible gift through your dog's eyes to decide if it is truly "dog safe" or not!
Dog Christmas Presents
Christmas is just one of those times each year when gratitude and generosity bubbles up to the surface in our lives. And no recipient is more deserving of dog Christmas presents than our loyal, unconditionally loving and always forgiving fur best friend! These dog Christmas presents can make the holidays safer and more fun for your pooch!
All of these products were carefully and independently selected by The Labrador Site team. If you decide to make a purchase from one of the links marked by an asterisk, we may earn a small commission on that sale. This is at no extra cost to you.
DIBSIES Dog Paw Christmas Stocking
This absolutely adorable red plush dog paw stocking* makes sure your canine family member gets to participate in full in your family holiday traditions!
Get up to 9 letters embroidered to personalize the stocking with your dog's name.
Buck Bone Elk Antler Dog Chews
It is no secret you and your pup have different ideas of how to have holiday fun with reindeers….or elk, for that matter*.
These healthy, satisfying elk antler treats come in two sizes (slim, regular) and come from Grade A antlers shed naturally by healthy wild elk. These antlers are tasty and chock-full of valuable vitamins and minerals your dog needs.
Dog birthday presents
What do you get for the birthday pup who has everything? Treats, of course! Treats (and treat dispensers) like these are the dog gifts that are always welcome and absolutely never go out of style!
Sojos Natural Pet Foods Treats
Birthdays should always feature tasty treats*!
These all-natural dog treats come in four tasty flavors (peanut butter, chicken pot pie, apple dumpling, blueberry cobbler) and are handmade in small batches! You get 8 ounces of bite-sized bone-shaped treats your dog can savor. Sojos also makes a variety pack* so your dog can try all four flavors.
Crunchkins Edible Birthday Card
This tasty, crispy dog birthday card* is made out of rawhide.
The colors are non-toxic and won't stain or run. It even comes in a rawhide envelope!
Furbo Dog Camera
This one-of-a-kind remote dog interaction tool* integrates with Alexa to dispense treats, and send you alerts when your dog begins barking.
It will give you the chance for 2-way chat to talk with your dog when you are out of the house and features a high-resolution camera for day/night monitoring. What better gift can you give the birthday pup than your nonstop presence 24/7?!
Dog Gift Baskets
There are times when you may find yourself chock-full of good dog presents ideas but very short on time. In these situations, what you really need is a selection of dog gift baskets! This way, you can just pick out the basket that most closely matches the occasion, be it dog birthday gifts, puppy Christmas presents or something else!
Santa Paws Classic Gourmet Dog Cookies
This gourmet gift basket* features cookies any canine will love!
There are 50 holiday themed treats made with human-grade food ingredients packaged in a festive holiday tin.
Ranch Rewards Rawhide Holiday Dog Stocking
Sometimes the holiday season just gets too hectic to plan out every stocking stuffer individually. But you can buy your dog his own*!
Make sure your furry family member doesn't get left out with this popular rawhide holiday dog stocking! These holiday-shaped rawhide dog treats come in a variety of shapes and sizes. Stockings come in three sizes (small, large, X-large).
Overland Dog Travel Bag
This awesomely practical travel bag* includes all the basics your pooch will need for a week-long getaway.
Including food and water bowls, plenty of food storage compartments, a placemat, lined food storage pouches and more, all in an airline-rated carry-on bag.
Unique dog gifts
Since you are already in the middle of reading a post about dog gifts, it probably won't shock you to learn that people today mostly prefer dogs to other people. The truth is, this probably isn't new news to anyone who loves dogs. What is a bit new is that now people are willing to admit it to total strangers with questionnaires and clipboards. What this means during holiday season is that the hunt for unique dog gifts for that special canine in our life can feel even more urgent and time-consuming than the traditional hunt for fresh gift ideas for our fellow homo sapiens.
Here's hoping these unique dog gifts will make this year's canine-centric shopping easy and quick!
Nite Ize GlowStreak LED Dog Ball
If you've ever wished you could find a way to play fetch in the evening to calm your energetic pooch down before bed, this is definitely the toy you need*!
The ball glows in the dark and displays a series of light patterns (depending on which ball you select). Best of all, the ball floats, has an auto-shutoff feature, runs for 35 hours on two AA batteries and is both waterproof and slobber-proof!
PetPeek Fence Window for Pets
This very highly rated clear dome* can be inserted at canine eye-level in any fence to let your dog see out.
The dome eases stress, reduces aggression and barking and minimizes risks of escape or injury to your dog.
JPI American Classic Chew Toy
Squirrels* can be notoriously challenging to catch.
Yet for most dogs, the challenge remains irresistible. Now your dog doesn't have to console herself with dreaming about catching one of the small fast fluffy ones. She can actually have a large "classic" squeaking squirrel of her very own! This toy comes in small and large sizes.
Personalized Dog Gifts
As it turns out, pet dogs are becoming more popular than even dog lovers themselves could have predicted. Not only are singles increasingly choosing collars and leashes over strollers and diapers. But they are also choosing to celebrate their new canines with that ultimate of festivities: the dog shower!
If you are invited to a dog shower, the best possible gift is something – anything – personalized. The following gifts are especially perfect for holiday-themed pet dog showers!
Didog Glitter Pet ID Tags
Perhaps the reason so many dog lovers call themselves "dog parents" today is because this is a role with tremendous responsibility! A good dog tag* can help.
First and foremost among those many responsibilities is to keep your precious pooch safe. If your dog escaped or got lost, how would he get home? With these glittery, eye-catching personalized pet ID tags in various colors and sizes, you can let others know where your pup lives and how to contact you.
Funny Dog Gifts
When it comes to selecting truly funny dog gifts, there is often a fine line between what will be funny to a person and what will be fun for a pooch. But with these funny dog gifts, both aims are combined so that your dog will truly enjoy her special gifts and so will you!
Rogz Fun Dog Treat Ball
The classic dog treat ball gets a facelift – literally – in this funny dog gift*.
This bouncy ball is decorated with two rows of pearly whites, so that when your pup retrieves the bouncing ball to you, he does so with a wide, toothy grin! The ball comes in various colors.
Zoo Snoods
Why just keep your dog warm when you can keep your dog warm and enjoy a good holiday belly laugh too? With this fun reindeer costume*!
Zoo Snoods makes a whole line of canine neck warmers with different animal themes, from panda bear to fox to lion to that all-time holiday classic – deer with antlers! Sizes are small, medium and large.
Pet Qwerks Babble Ball
This enticing babble ball* runs on two small batteries and emits a series of 12 different animal sounds as your dog moves it.
Even breathing on the ball or licking it will cause it to produce sounds. Many dog owners say they have to pry it away from their pups in order to get them to eat or sleep!
Puppy Gifts
Ask dog lovers which is the harder challenge: picking out a puppy present or picking out a gift for an adult dog, and most will say the puppy present is much harder! Why is this? There are actually several reasons that can make picking out a suitable puppy gift more difficult.
For starters, puppies usually have a much stricter diet, which makes selecting dog treats problematic. Also, a puppy gift will have to factor in puppies' sensitive mouths and the teething process. These gifts speak to each of these special puppy issues to make your shopping a breeze.
Jalousie Rope Toy Assortment
If you and your puppy are still getting to know each other, what better way to keep learning than with this fun assortment of cotton-based, sturdy, chew-friendly puppy rope toys*?
Packs come in sizes appropriate for small, medium and large breed puppies.
ZippyPaws Hide and Seek Dog Toy
If your puppy hasn't been introduced to the game of hide and seek yet, the holidays is the perfect time! And you can use Zippy Paws Hide and Seek*.
Your visitors won't be able to resist photographing and videoing your puppy playing hide and seek with these cute squeaky reindeer!
Petstages Puppy Cuddle Pal
Leaving the litter and traveling to their "forever home" can be a stressful time for a young puppy. Cuddle Pals* can help.
Life is moving so fast, and sometimes the simplest comforts can really help ease the transition. This Cuddle Pal can be microwaved for extra warmth. It has a machine washable micro-plush exterior and a knotted tail for chewing and teething.
Cool Dog Gifts
There are gifts that are cool for a dog….and then there are gifts that are cool for that dog's owner. And then there are a handful of ideal dog gifts that are cool for both! For example, let's say you are heading out to play (yet another) extended game of "Go Fetch" with your seemingly tireless pup. Your arm is still sore from yesterday's session but your pooch is raring to go. This is the precise moment when you really want someone to give you a tennis ball thrower just like the one mentioned here!
Happily, the same holds true for the other gifts in this section, each of which aims to make your dog's life and your life easier and more enjoyable for you both.
Tennis Ball Thrower by Lillian Ruff
What pup doesn't love that enduring standard toy: the tennis ball? But often your arm will get tired of throwing the ball before your dog gets tired of fetching it! So why not use a ball launcher*!
This toy is quite literally designed to be an arm-saver, with an ergonomic configuration. To help you keep on throwing without having to touch the increasingly slobbery object of your dog's desire!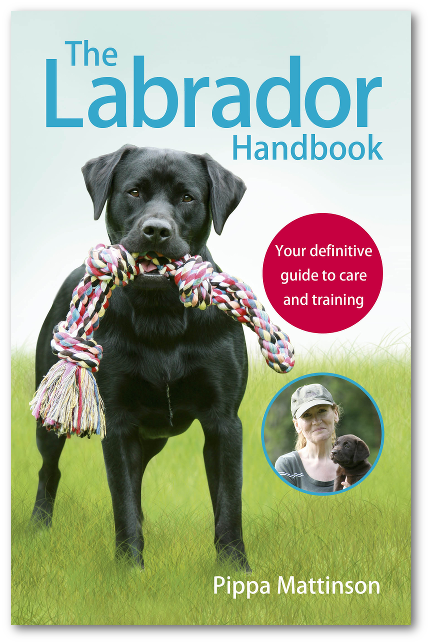 American Kennel Club Dog Blanket
This super-plush Sherpa dog blanket* is a perfect gift choice to keep your pooch warm on cold days.
There are two different textures, one on each side, and it is washer-safe for cleaning.
Zigoo Water Bottle Toy
As every pup knows, plastic water bottles make the best and crunchiest toys! But chewing on a water bottle isn't very safe for your dog. Enter Zigoo Pets Crinkits*!
This toy makes sure your dog gets all the enjoyment and none of the danger of sharp edges that cut sensitive mouth tissues. You just put the water bottle inside the Crinkits for total chewing safety. It comes in two colors (blue, green).
Best Dog Presents
Here's hoping your gift list just got a lot shorter as you found wonderful dog gift ideas from this list to order for your precious furry best friends! Of course, the more time you spend with your pup, the better you will learn his or her favorite games, activities, treats and toys. And the easier it will be to find dog presents that will be a slam-dunk success!
If your pooch has a favorite gift that never gets old, we would love to hear about it. Who knows – maybe we will even feature your dog's favorite gift here in a future post!
Affiliate link disclosure: Links in this article marked with an * are affiliate links, and we may receive a small commission if you purchase these products. However, we selected them for inclusion independently, and all of the views expressed in this article are our own.
The Labrador Site Founder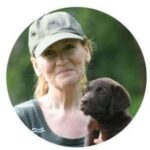 Pippa Mattinson is the best selling author of The Happy Puppy Handbook, the Labrador Handbook, Choosing The Perfect Puppy, and Total Recall.
She is also the founder of the Gundog Trust and the Dogsnet Online Training Program 
Pippa's online training courses were launched in 2019 and you can find the latest course dates on the Dogsnet website