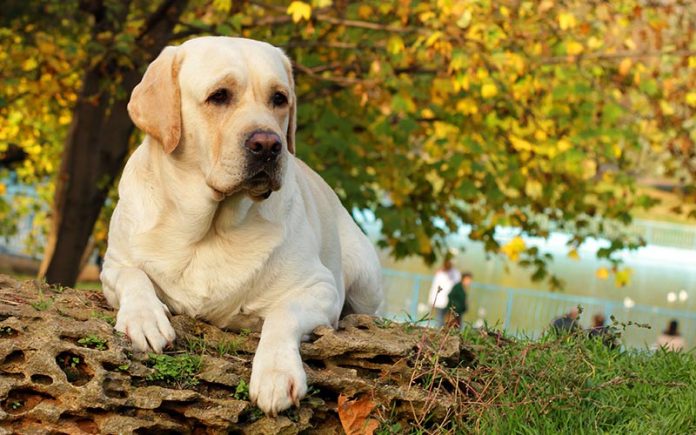 Looking For The Best Dog Poop Bags? Then Look No Further! With This Guide We Will Help Make The Worst Part Of Having A Dog, A Whole Lot Nicer.
Every dog does it, and every dog owner dreads picking it up.
But you love your pooch, and so you suck it up. Confronting the dreaded poop at least once or twice every day!
Luckily, today there are many creative ways for making this daily task much more tolerable, manageable and sanitary for you both.
If you are in a hurry you can check out our top picks right here:
| | NAME | BENEFITS | OUR RATING |
| --- | --- | --- | --- |
| | My Alpha Pet | Biodegradable, Compostable, Leak Proof, Thick Bags | |
| | Earth Rated | Scented, Thick, Tough, Easy Open, Easy Tear Bags | |
| | Pogi's | Scented, Leak Proof, XL, Biodegradable Bags | |
| | Downtown Pet Supply | Bulk Bags, Strong, Leak Proof, Free Dispenser | |
| | Bodhi's Dog System | Pooper Scooper System, Bags, Holder | |
| | Tuff Mutt | Leash Attaching Poop Bags Dispenser | |
We've got more detail about these and plenty more options below.
Read on to discover some of the best options for safe, simple, planet-friendly bags, dispensers and scoopers available to use today!
All of these products were carefully and independently selected by the Labrador Site team. If you decide to make a purchase from one of the links marked by an asterisk, we may earn a small commission on that sale. This is at no extra cost to you.
Biodegradable dog poop bags
These biodegradable dog poop bags are good for the planet, good for your dog and good for you!
Eco Clean Biodegradable Dog Poop Bags
These Eco Clean eco friendly dog poop bags are rated to comply with ASTM D695-04. The current standard for biodegradable plastic quality.
The bags are big and strong and rated as leak-proof.
They come in a lime green color. Each order contains 16 rolls (240 bags).
Gorilla Supply 1000 Pet Poop Bags with Free Dispenser
These Gorilla Supply small dog poop bags are photodegradable. This means they will disintegrate in the presence of sunlight.
They are made of EPI technology plastic, the current standard for biodegradable plastic.
Dog owners say they are leak-proof and strong, as well as a good value.
A 1,000 bag order comes with a free dispenser included. Because these bags come on a role with no center (core), there is no residual waste after the roll is used up.
Check them out on Amazon here*.
Flushable dog poop bags
Having flushable dog poop bags on hand can make traveling "with pup" so much easier – as well as more people-friendly!
Although you must be careful where you flush them, as some toilet systems might not be up to the task.
Flush Puppies Doodie Bags, Flushable & Certified Compostable
These Flush Puppies bags are Biodegradable Products Institute (BPI) certified for flushing and composting.
They are twice as thick as the standard poop bags and are made of a plastic alternative called Polyvinyl Alcohol (PVA).
Owners say they work really well but you cannot use them in rain or snow because the bag will start to compost itself immediately.
Compostable dog poop bags
Choosing compostable dog poop bags speeds up the process of returning what just came out of your dog's hind end back to its manure roots.
My Alpha Pet Dog Poop Bags Refill Rolls
These My Alpha Pet poop bags are compostable in the states and in Europe.
They meet the ASTM6400 Biodegradable Cornstarch Product BPI Certified and European VINCOTTE standards for industrial composting.
The bag base is extra-thick to avoid tearing and is quite roomy overall.
Check them out on Amazon here*.
Bio Bag Premium Pet Waste Bags
These Bio Bag Premium plant-based bags are made in the U.S.A. from plant polymers, oils and resins.
They are BPI certified to ASTM D6400 standard.
You can choose from regular bags or dog poop bags with handles in 150 or 200 bag count sizes.
Order yours from Amazon here*.
Scented dog poop bags
Some people have more sensitive sniffers than others.
If you are in this category, you might really appreciate these special scented dog poop bags!
Earth Rated® Refill Rolls
These roomy, attractively scented and Earth Rated poop bags make everything about your dog's daily treks outdoors easier.
The Earth Rated company uses only recyclable materials for all components of their poop bags.
Dog owners report they are also thicker, leak-proof, easier to open and bigger than most poop bags.
Find out more on Amazon here*.
Pogi's Poop Bags: Large, Earth-Friendly, Leak-Proof Pet Waste Bags
The Pogi's dog poop plastic bags come in a "powder fresh" scent to help your nose cope with your dog's daily deposits.
The company uses all recycled materials to make the bags and you can choose from two sizes (150 or 450 bags per order).
These are leak proof large dog poop bags.
Check them out on Amazon here*.
Dog poop bags in bulk
If you have multiple pups, buying dog poop bags in bulk can make sense in every way!
Downtown Pet Supply Dog Pet Waste Poop Bags
These Downtown Pet Supply bulk rolls come in an impressive array of sizes (from 180 to 2200 bags per order) plus a free bone dispenser.
The bags are leak-proof and roomy.
Order yours from Amazon here*.
AmazonBasics Dog Waste Bags with Dispenser and Leash Clip
These Amazon Basics large dog poop bags come in three quantities (300, 600, 900 bags) in a basic black color.
A free dispenser is included with each order.
The bags are thick, leak-proof and roomy.
Check them out on Amazon here*.
Dog poop bags on a roll
Having a compact roll on your pocket or attached to your leash makes it much more likely you will have a bag handy when you need it most.
Out! Dog Waste Pick-Up Bags
These handy multi-colored Out! Dog Waste bags on a roll have 15 bags per roll. You can order 120 or 240 bags.
They are tear-proof, leak-proof and sturdy.
Bags on Board Scented Dog Poop Bags
These extra-large, sturdy Bags On Board dog poop bags come in an "ocean breeze" or "triple berry" scent to make pick-up duties more tolerable.
They are guaranteed to be 100 percent leak-proof. The color is turquoise.
Each roll holds 14 bags and there are 10 rolls per order.
Find out more on Amazon here*.
Dog poop scoop with bag
Your dog has done his part and now it is your turn.
These dog poop scoop with bag options will make sure you never have to get your hands dirty!
Tidy Turd Pooper Scooper for Dogs with Bonus Leak Proof Blue Bags
This unique Tidy Turd dog pooper scooper with bag attached can accommodate dogs of any size.
The bag fits completely over the scooper so you never have to run to wash your hands after scooping (although, you probably still should).
The stick handle is two feet long to avoid having to bend over.
Bodhi Dog Complete Poo Pack Pooper Scooper, Poop Bags and Pet Dog Waste Bag Holder
The Bodhi Dog Complete all-in-one dog waste cleaning kit comes in two colors (pink, blue) and can accommodate all size dogs.
The manufacturer offers a 100 percent satisfaction guarantee.
Dog poop bag holder
If there is one experience practically every dog parent has had, it is that time your pup had to go really badly and you rushed her outside and forgot to bring a poop bag.
With these handy dispensing options, you can be sure you will always have plenty of bags on hand for future walks!
Shopping Lion Dispenser with Dog Waste Poop Bags
This unique Shopping Lion pill bottle shaped dog poop bag clip on dispenser comes in a pretty green and blue.
You can purchase it with or without refills.
Find out more on Amazon here*.
The Fifth Paw Hands Free Poop Bag Carrier Leash Attachment
Not only does this nifty Fifth Paw Hands Free dog poop bag harness holder give you easy access to your dog poop bags whenever you need one.
But you can then clip the newly filled-up bag back onto the harness so you don't have to hand-carry it or put it in your pocket for the rest of the walk.
Dog poop bag holder for leash
Today, there are many different leash types to meet the needs of each dog.
In the same way, there is plenty of variety among today's dog poop bag holders so you can choose the system that works best with your dog's leash.
Paw Lifestyles Dog Poop Bag Holder Leash Attachment
The Paw Lifestyles dog poop bag harness comes with a free roll of bags with every order.
It fits easily onto any leash using Velcro closures. The manufacturer offers a 100 percent satisfaction guarantee.
You can choose between two color combinations (black/green, black/blue).
Find out more on Amazon here*.
Tuff Mutt – Dog Poop Bag Holder Leash Attachment
This highly rated, popular Tuff Mutt pouch fits easily onto any leash.
The fabric bag is lightweight and secures to the leash with Velcro.
It holds two poop bag rolls at a time. The manufacturer offers a lifetime guarantee.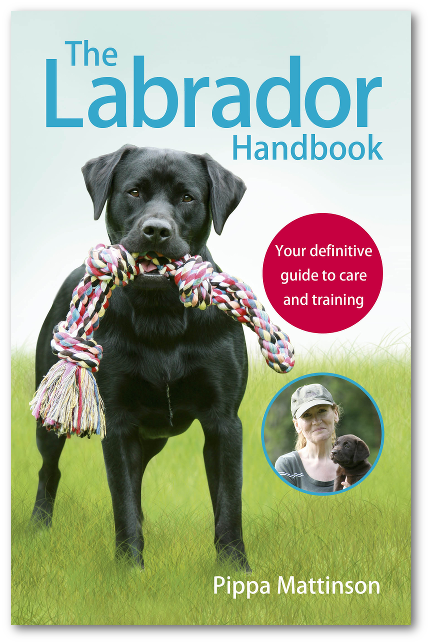 Dog poop bag dispenser
Today's dog poop bag dispensers are a far cry from a plastic grocery store bag stuffed into your coat pocket!
These handy whole-system solutions will make walking your dog simple and quick.
Pet Fit for Life Treat Training Pouch 
The neat one-of-a-kind Pet Fit for Life dog poop bag dispenser comes with loads of extras.
Including room for treats and keys, extra bags and a free portable dog water bowl.
You can choose from two colors (black, blue).
Best dog poop bags
Dog poop happens every day, and when it does, you always want to be prepared!
Here's hoping this post has helped you found the perfect dog poop bag solution that meets your needs and budget!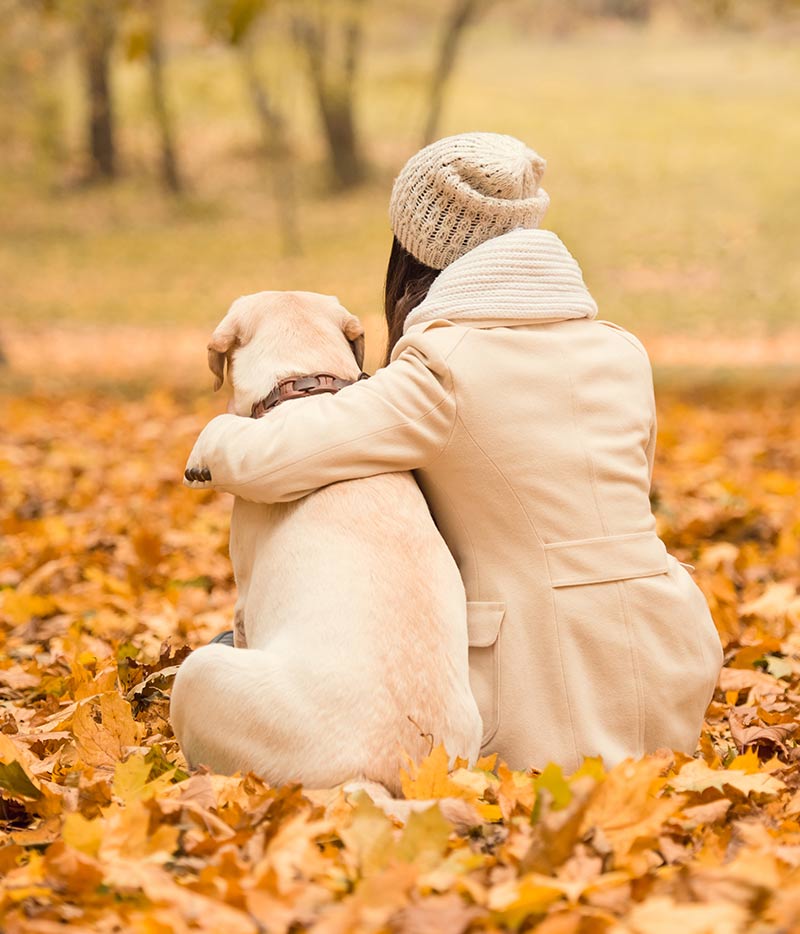 Affiliate link disclosure: Links in this article marked with an * are affiliate links, and we may receive a small commission if you purchase these products. However, we selected them for inclusion independently, and all of the views expressed in this article are our own.
Resources
Lipka, M., "How environmentally friendly are "green" dog poop bags?," CBS News Moneywatch, 2015.
Toohey, A.J., et al, "Newspaper Portrayals, Local Policies, and Dog-Supportive Public Space: Who's Wagging Whom?," Anthrozoos Journal, 2015.
Gross, M., "Natural waste: canine companions and the lure of inattentively pooping in public," Journal of Environmental Sociology, 2015.
Reeder, J., "What Is Your Dog's Poop Telling You?," American Animal Hospital Association (AAHA), 2017.
The Labrador Site Founder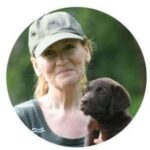 Pippa Mattinson is the best selling author of The Happy Puppy Handbook, the Labrador Handbook, Choosing The Perfect Puppy, and Total Recall.
She is also the founder of the Gundog Trust and the Dogsnet Online Training Program 
Pippa's online training courses were launched in 2019 and you can find the latest course dates on the Dogsnet website