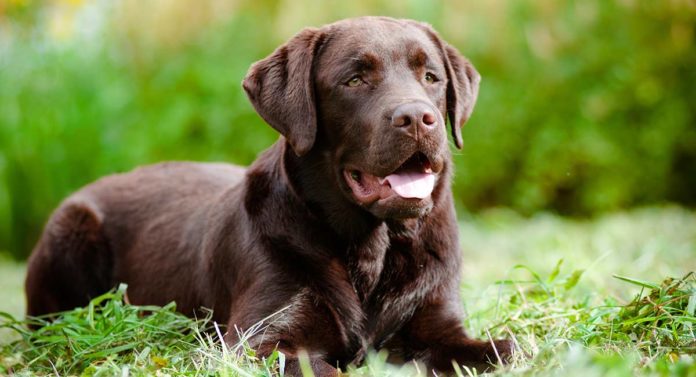 There was a time just a decade or two ago when the topic of dog sunscreen might not have even come up in a conversation about summertime dog safety! But today, as our planet warms up, our ozone layer thins out and more of the sun's harmful ultraviolet rays sneak through, veterinarians and researchers are increasingly reminding dog owners that dog sunburn is a very real issue!
In this article, we take a close look at sunblock for dogs and find out what the research says about the best products, so you can protect your dog this summer. Can dogs get sunburn? Can you use human sunscreen on dogs? What is the best dog sunscreen? Find out the answers to each of these essential dog sunscreen questions!
Products included in this article were carefully and independently selected by the Labrador Site team. If you decide to make a purchase from one of the links marked by an asterisk, we may earn a small commission on that sale. This is at no extra cost to you.
Do dogs need sunscreen?
Just like people's skin can have different degrees of sun sensitivity, so too will some dogs' skin be more at risk for sun damage and sunburn. For example, people with fair skin tend to burn faster and more severely than people with olive or darker skin tones.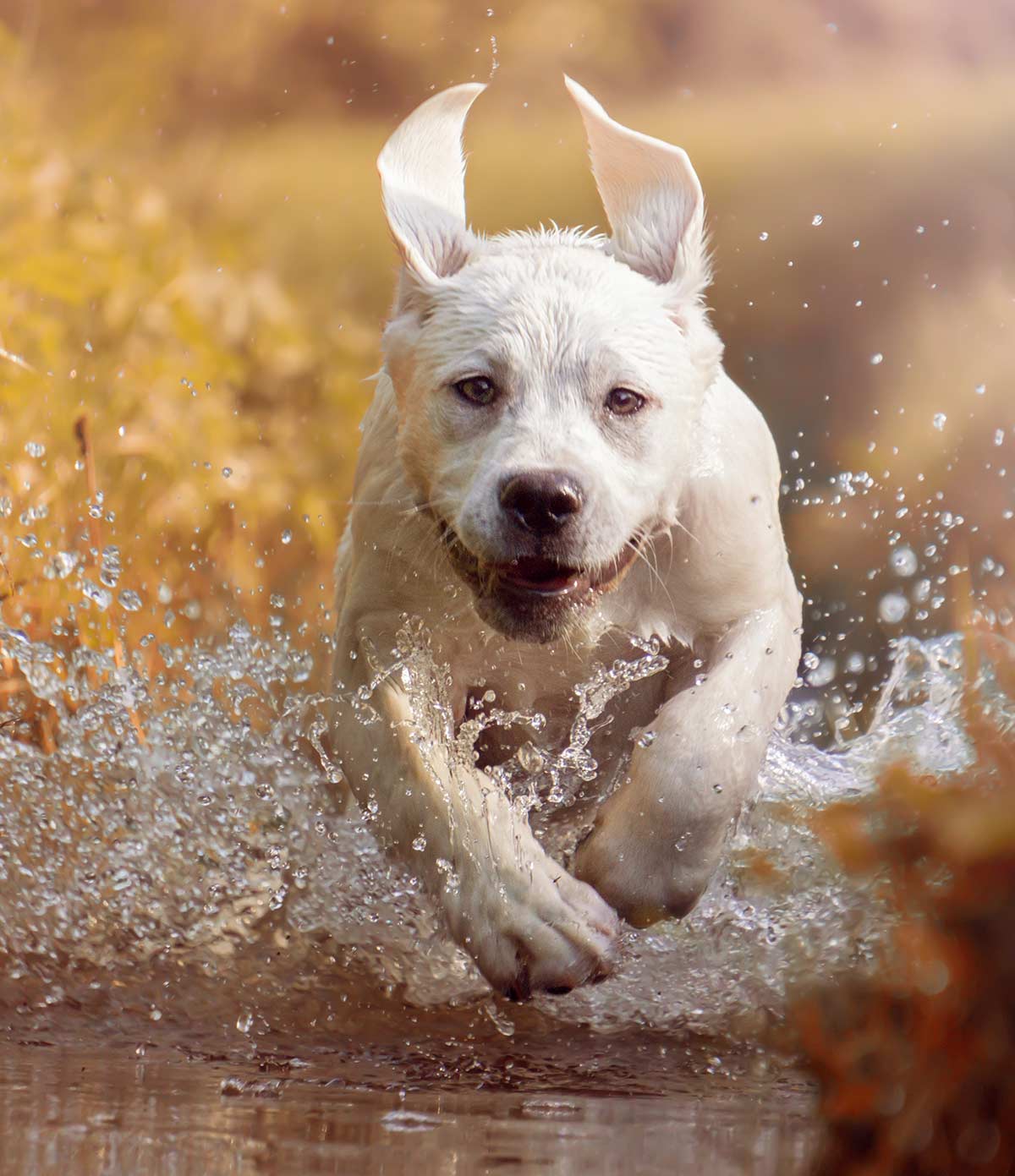 In the same way, dogs with white or light fur will often burn more quickly – in fact, a dog's white fur is the canine equivalent of human fair skin! If your dog has pinkish skin on her nose and eyelids, sparse fur, no fur or is sporting a trim that leaves the skin partially exposed, you can expect her to burn more quickly and severely.
Some dogs are also what veterinarians term "sunbathers," which basically means they love to sit in the sun. This is usually safe enough if your dog does it inside the house, since windows block a substantial amount of ultraviolet light. But if your dog heads outside, finds a sunny patch and parks herself there, dog sunburn can quickly occur.
Which dogs can get sunburned?
Examples of particularly vulnerable dog breeds include Dalmatians, Whippets, Chinese Crested and white Bulldogs. Even Labradors in their thick coats can occasionally get sunburned – keep an eye on the areas where their coat is non-existent or sparse, such as their nose, ears, groin and belly, and protect any areas which have been shaved for surgery until the fur grows back.
Golden Labradors will be more prone to sunburn where their skin is exposed than black Labs and chocolate labs, because the skin beneath their fur is fairer. In particular, the pink-nosed Dudley Lab is known to be prone to sunburn on his nose!
The importance of protecting your dog from the sun
Dogs that experience skin damage from sun exposure can get skin cancer just like people. The sun's ultraviolet B spectrum is what causes sunburn. The sun's ultraviolet A spectrum is what causes skin cancer. For this reason, you need to choose a dog sunscreen that will block BOTH UV-A and UV-B spectrum light.
What does dog sunburn look like?
If you have never seen dog sunburn before, you may not immediately understand what you are looking at without some guidance. Dog sunburn initially looks like pink or reddened skin. Because of a dog's coat, you may first notice this around the eyes and nose where fur is absent. Sometimes the skin will begin to flake or the hair will fall out in the area that has gotten sunburned.
How to treat dog sunburn
Treating dog sunburn is pretty similar to treating people sunburn. For mild burns, apply cool compresses and aloe vera gel or ointment (be sure to get your veterinarian's approval for whatever you use). For more serious burns, it is best to take your dog to the vet, since sunburn-related skin inflammation can quickly develop into secondary infections that are much harder to treat.
Can you use human sunscreen on dogs?
There are some types of human sunscreen that are safe to use on dogs and some types that are not safe. Since dogs do tend to lick topical sunscreen, it is vital to know that two common ingredients found in many human sunscreen products are toxic to dogs. These ingredients are zinc oxide and salicylates.
Zinc oxide can cause severe gastrointestinal issues if ingested. Even worse, it can cause spontaneous combustion of red blood cells which can lead to anemia and require an emergency blood transfusion. Salicylates can cause poisoning if ingested in sufficient quantity.
The safest human sunscreen products for dogs usually are formulated for infants. If you do decide to use an infant sunscreen, ask your veterinarian to look at the ingredients first to be sure it is safe for your dog. Some veterinarians do recommend Bullfrog* (SPF 15 or higher) human sunscreen because it contains no zinc oxide and only 5 percent octisalate.
Dog sun eye protection
In addition to using a dog sunscreen on your dog's nose and on the skin, you may want to invest in dog eye protection. Your dog's eyes are quite vulnerable – especially the sensitive skin of the under-eye and eyelid areas. Like us humans, the insides of dogs' eyes are also damaged by UV light. However, because they don't live as long as us this damage rarely accumulates enough to affect their eyesight.
Since you can't put dog sunscreen directly into dogs' eyes, the next best thing is dog goggles! They probably aren't for everyone, or even many people, but if your dog lives with you in a hot climate with a lot of UV glare from the sky, sand or snow, they might benefit.
Doggles* is probably the best known brand.
These dog eye goggles come in four sizes (S, M, L, XL) and have a soft elasticized head band and chin straps. They offer anti-fog and anti-shatter protection as well as 100 percent ultraviolet light protection. They also come in different colors and styles.
Sunscreen for dogs nose
A dog nose sunburn can be so painful! Often your dog's sensitive nose will show signs of sunburn first, and by then the sunburn can already be quite severe.
My Dog Nose It* is a popular sunscreen for dogs nose product.
This dog safe dog nose sunburn cream is a big hit with dog owners, who say their dogs haven't burned after they started using it. The key is to reapply it every two hours, especially during water play. It is safe to apply around the eyes, nose and mouth areas.
Dog safe sunscreen for dogs
These products are specifically formulated for dogs and they offer safe sun protection for dogs of all ages and stages of life. SAFETY NOTE: As with all new products, it is best to do an initial skin patch test and wait 48 to 72 hours to see if your dog has any reaction before proceeding with a more general application.
Epi-Pet Sun Protector Spray for Pets
This is the only pet sunscreen* that is FDA compliant for use on dogs (but NOT on cats). It is also veterinarian-recommended for use on dogs.
The mist dries in seconds and isn't oily or greasy.
Petkin Doggy Sunstick
This dog safe sunscreen* offers the human equivalent of SPF 15 sun protection without any of the harmful human ingredients.
It is like a deodorant stick – just advance the stick and wipe it over the areas you want to protect, including nose and eye skin. There is also a spray mist* version and a wipes version* so you can find the method that is easiest to apply.
Beach & Dog Co. All Natural and Organic Formula Canine Sunscreen
This natural and organic dog sunscreen* is free from harmful human ingredients and also from fragrances or any chemicals.
It comes in a tin – just scoop out the amount of product you need and smooth it over your dog's skin.
Gerrard Larriett Aromatherapy Pet Care Vitamin & Essential Oil Sunscreen and Skin Conditioner For Dogs
This dog sunscreen is created with all-natural essential oils* including lavender, neem, lanolin, coconut, jojoba and olive oil.
Owners say this is an effective product to guard against sunburn. However, because some dogs can be sensitive to certain essential oils, it is important to do a skin test first.
Dog sun shirt
If you find that your pooch simply cannot tolerate any dog sunscreen products, and the only other option seems to be keeping him inside all summer, you may want to consider a dog sun shirt as another way to give him some protection. With some help from a dog sun shirt and sun goggles, you can give your dog some relatively safe outdoor time to play and run and swim without excessive sun risk.
PlayaPup Pro Sun Protective Lightweight Dog Shirt
These lightweight shirts* come in nine different sizes from XXS to XXL and three colors (pink, white, blue).
They block 98 percent of the sun's ultraviolet rays with a SPF 50+ material. Your dog can easily move about and play and swim without any restriction of movement.
EzyDog Rashguard Sun Protection Shirt
This lycra-based shirt* offers SPF 50+ sun protection in a lightweight, fast-drying design. Choose from five sizes from XS to XL. The shirt comes in a red and white design.
SILD Pet Clothes Dog Sunscreen Shirt
This smart vest* features Velcro closures for adjustable fit.
It is designed to be a safety vest, a sun protection vest and a rain vest. The vest is orange and grey and comes in six sizes from XS to XXL.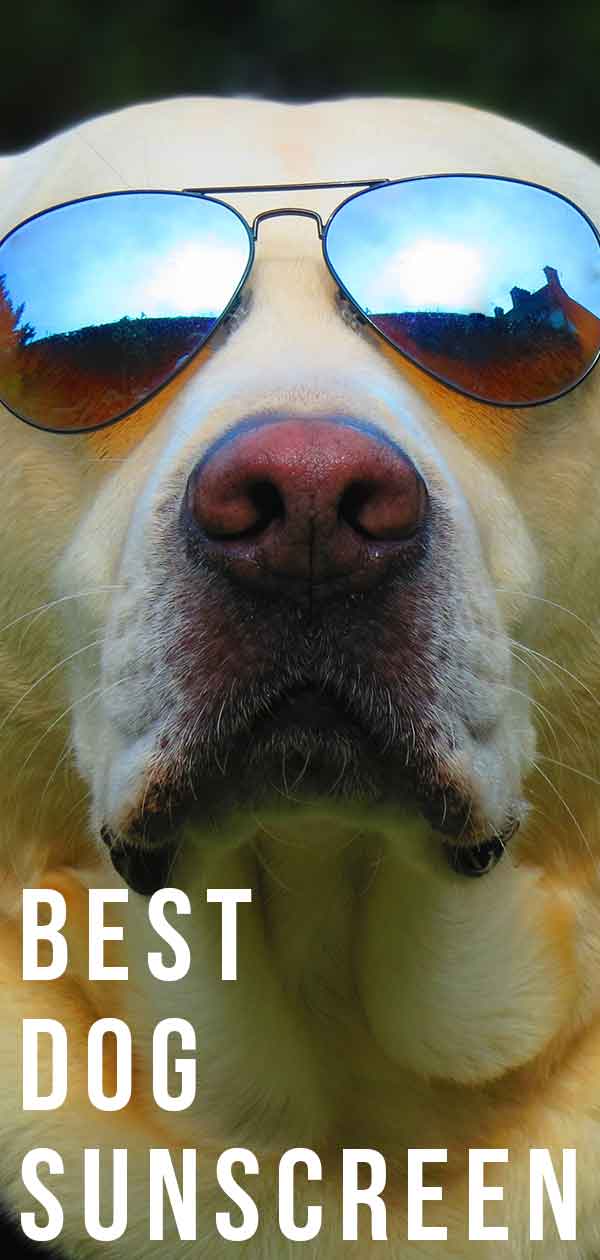 Dog sunscreen
We hope this article about dog sunscreen products has helped you to find a face, nose and body protective sun cream for dogs that will keep your pooch safe while playing outside this summer! Do you have a favorite dog sunscreen or dog nose sunburn product that we didn't mention here? Please drop us a comment so we can add it to our list of dog sunscreen options!
Affiliate link disclosure: Links in this article marked with an * are affiliate links, and we may receive a small commission if you purchase these products. However, we selected them for inclusion independently, and all of the views expressed in this article are our own.
Sources
Hillhouse, C.S., DVM, DABVP, "Pets Can Get Sunburned Too," TexVetPets, 2015.
Bensimoun, C., "How to Protect Your Dogs from Sunburn," USDAA Dog Agility, 2014.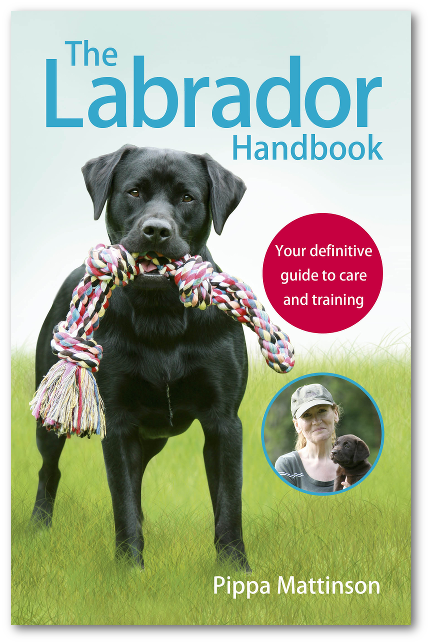 Roark, A., DVM, MS, "2 Sneaky Sunscreen Ingredients That Are Toxic to Pets," 2018.
Hohenhaus, A., DVM, DACVIM, "What You Need to Know About Pet Sun Protection This Summer," 2015.
Moriello, K., DVM, DACVD, "Photosensitization in Dogs," Merck Veterinary Manual, 2018.
Hurley, J.E., MD, et al, "The Effect of Salicylates upon the Stomachs of Dogs," Gastroenterology Journal, 1964.
Hernandez et al, "Aging Dogs Manifest Myopia as Measured by Autorefractor", PLOS One, 2016.
The Labrador Site Founder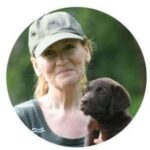 Pippa Mattinson is the best selling author of The Happy Puppy Handbook, the Labrador Handbook, Choosing The Perfect Puppy, and Total Recall.
She is also the founder of the Gundog Trust and the Dogsnet Online Training Program 
Pippa's online training courses were launched in 2019 and you can find the latest course dates on the Dogsnet website