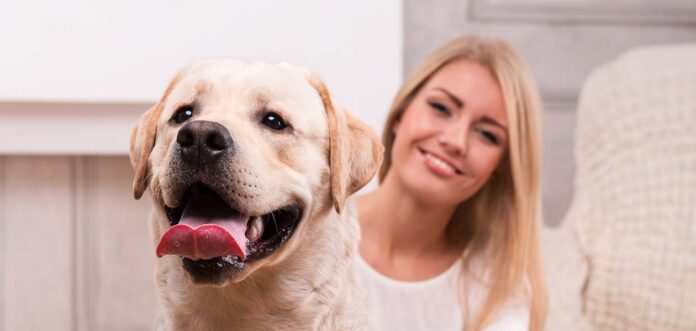 European Labrador Retrievers are often confused with English Labradors. But in fact, technically speaking, there's no such thing as a European Labrador! So where did this idea of a European Lab come from? And why are English Labs sometimes labelled as being generally European rather than specifically English?
What is a European Labrador?
The Labrador Retriever breed is popular because it's a friendly, intelligent, and gentle dog that seems to get along well with everyone it meets. Labradors split into two strains – the English Lab and the American Lab.  There is no official third strain known as the European Labrador. So, people using this term are most often referring to the English Lab. Or, they may be referring to Labradors purchased from Europe. Although, even these Labs will usually fit into one of the two official strains.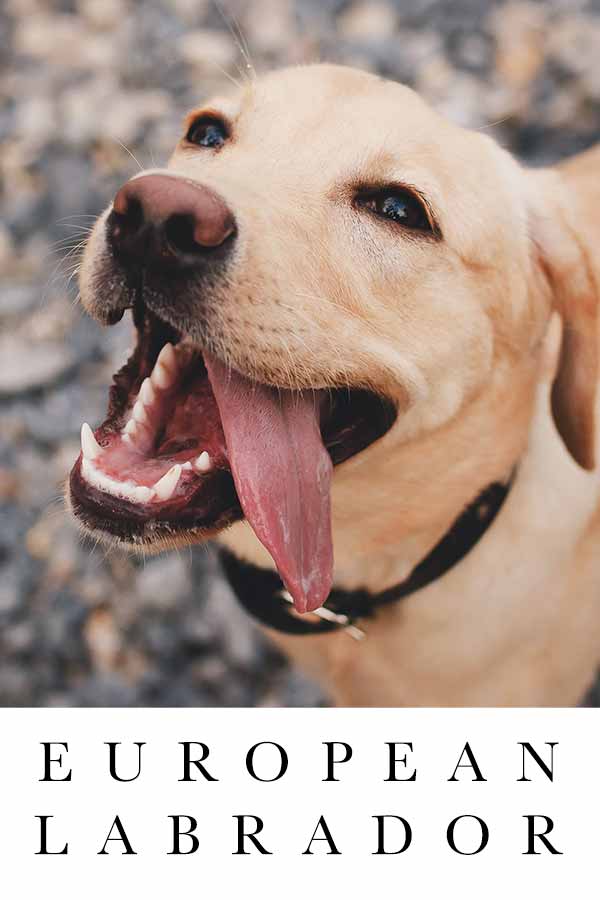 Are Labradors From Europe?
All strains of Labrador belong to the same breed and share the same history. This breed started out in Newfoundland, Canada. Labrador ancestors were used by fishermen in Newfoundland to retrieve fish. But, there are no records of native dogs on the island of Newfoundland. Many believe that Labrador ancestors were brought over to Newfoundland by settlers from Europe.
The dogs used by fishermen in Newfoundland were eventually brought over to England in the early 1800s. Aristocrats James Harris and Walter Scott were two key figures in creating the Labrador as we know it today. You can read more about the history of the Labrador Retriever breed in this guide.
American vs European Labrador
As we've seen, there is no official type of European Labrador. But, we can compare the American Lab to the English strain. The English variety is the type used and bred for shows, whilst the American variety is used and bred as a working dog. Although both are definitely the same breed, there are subtle differences in appearance and temperament that make them more suitable for these contrasting roles.
English Labradors have wider heads and fuller faces. They have barrel-shaped bodies and the traditional otter tail. They can be up to 20 pounds heavier than the American variety. American Labradors, on the other hand, have more narrow heads and longer muzzles. Their tails and coat are both thinner than the English strain.
Both strains are loving, friendly, intelligent, and outgoing. But, the American type is generally more headstrong and active. There are no breed standards for these differences, so there is still variety in the English and American strains.
Are Labradors Popular in Europe?
Labrador Retrievers are America's most popular breed. In fact, they have been for 28 years running! But this popularity isn't quite the same in Europe. AKC claim that the top three dogs in Europe during 2018 were the Cane Corso, the Rottweiler, and the Pug. But, these rankings were based on Google search volumes.
The data changes depending on where you look. Even within Britain, and not wider Europe, one source claims the Staffordshire Bull Terrier was the most popular breed in 2019, but another claims it was the Labrador! So, although they might not be quite as popular as in America, Europe still loves its Labradors.
European Labradors
Even though there is no such thing as an official European Labrador strain, there are some wonderful stories out there about Labs living in Europe. Not only are these stories heartwarming, but they're a testament to just how wonderful these dogs are. Here are our five favorite stories about European Labradors to make you smile.
The Most Photographed Dog in Bruges
A yellow Labrador living next to a canal in Bruges, Belgium rose to fame when photographs of him started to become popular online. Fidel the Labrador was popular with tourists. Hundreds of people snapped shots of him napping in his window or gazing out onto the canal below. This yellow Lab was so popular that he even made a cameo in the 2008 film In Bruges'.
Sadly, Fidel passed away in 2016. When his owner gave the news, people responded by posting photos they had taken of Fidel through the years.
Litter Picking Labrador
A Labrador in the seaside town of Scarborough is becoming famous for cleaning beaches and picking up litter! Molly the Labrador was trained by her owner to pick up plastic bottles, ropes, spades, buckets, and toys. Molly and her owner clean the beach 365 days a year. The litter is distributed among local artists for sculptures and other artwork. Although, her owner admits sometimes Molly doesn't know the difference between an empty or full bottle, and runs off with someone's drink!
The Most Frequent Flying Dog
UK airline EasyJet has dubbed a yellow Labrador its most 'frequent flying dog'! Joey the guide dog has taken over 35 flights with its owners! His most common journey is between Luton, England and Paphos, Cyprus. His owners say Joey is well behaved on his flights, and usually chooses to curl up and have a sleep at their feet! This could be the most well-travelled European Labrador!
Edinburgh Labrador Interview Panel
A family of three Labradors in Scotland are known for helping their owner interview students for a vet nursing program! Golden Labs Tia, Simba, and Fern help their owners see which students are the best at dealing with animals right there in the interview! These European Labs certainly help their owners put a new spin on interviews!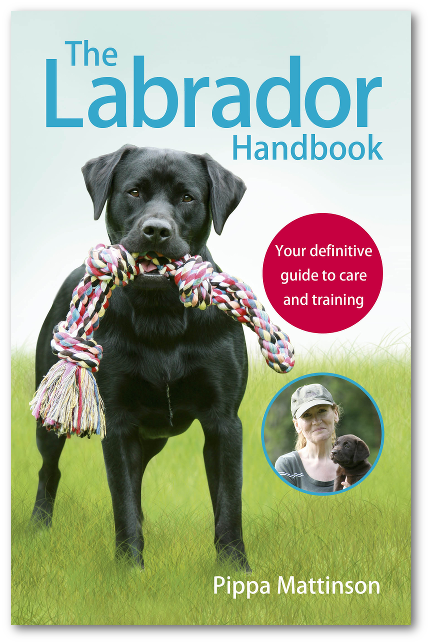 Guide Dog Love
Labrador Retrievers are commonly used as guide dogs because of their wonderful temperaments. They are friendly, intelligent, and quick to learn. Two Labs that met at a guide dog training course led their owners to love! The Labradors (Rodd and Venice) became inseparable. They played and nuzzled together throughout the course! The love of these two European Labradors actually led their owners to fall in love too! In fact, Rodd and Venice carried the rings as their owners got married.
European Labrador – Summary
So, even though there is no such thing as an official European Labrador strain, there are some wonderful stories about Labs from European countries. This breed is popular in Europe. But, perhaps not quite as popular as they are in America! Do you own a Labrador in Europe? We would love to hear about your European Labs in the comments.
Readers Also Liked
References and Resources
The Labrador Site Founder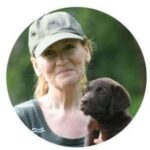 Pippa Mattinson is the best selling author of The Happy Puppy Handbook, the Labrador Handbook, Choosing The Perfect Puppy, and Total Recall.
She is also the founder of the Gundog Trust and the Dogsnet Online Training Program 
Pippa's online training courses were launched in 2019 and you can find the latest course dates on the Dogsnet website