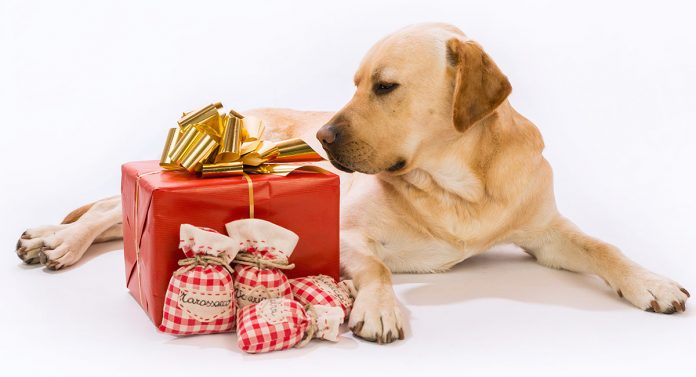 Buying gifts for dog lovers is great fun. There are so many cute, funny or lovable dog-related gifts.
But choosing between them can be difficult. So we've done the hard work for you.
We've searched through hundreds of dog lover gifts and brought our favorites together in one place, for you to choose from.
We've got the best gifts for dog lovers, in a broad range of products and for a variety of budgets.
Whether you're buying for Christmas, a birthday, or just because, we think you'll like what you find!
All of these products were carefully and independently selected by The Labrador Site team. If you decide to make a purchase from one of the links marked by an asterisk, we may earn a small commission on that sale. This is at no extra cost to you.
Best Gifts For Dog Lovers
What are the best gifts for dog people? There are almost as many answers to that question as there are dog lovers!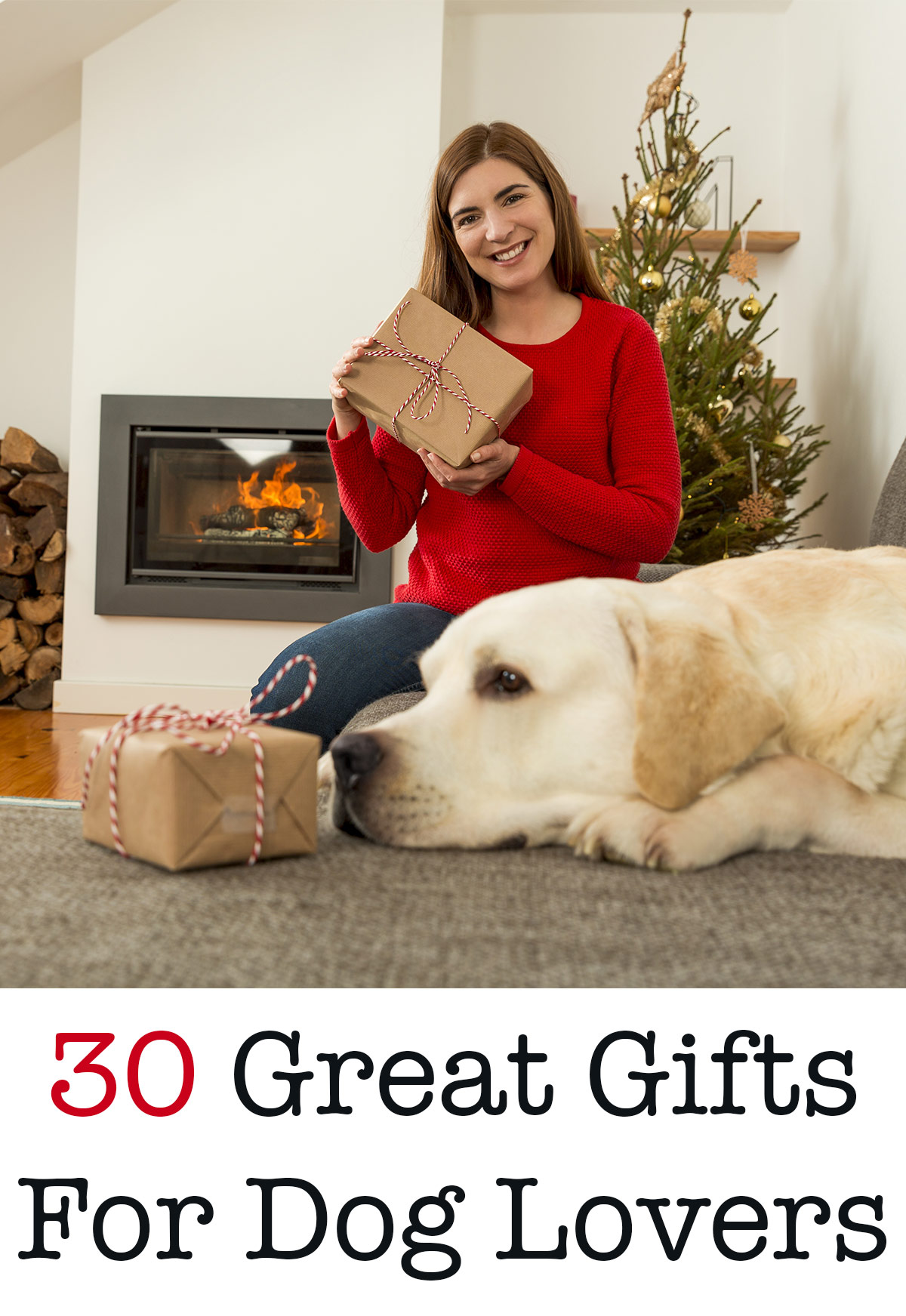 Let's get started by taking a look at a few distinctively doggy gifts. Any one of them is sure to make a paws-itive impression on the dog lover in your life!
Enesco Our Name is Mud "Dog Mom" Stoneware Mug
This adorable, value-priced mug by Enesco* earned the highest rating possible from dog moms! "Dog Mom," and "My Child Has Four Legs and Fur" are displayed on either side of the microwave and dishwasher safe mugs.
It's available in pink or purple and even comes in its own gift box!
Nylabone Advanced Oral Care Dental Kit
The gift of health is what you'll give your dog loving friend when you purchase this top rated Nylabone doggie dental kit* for him or her.
You can choose the puppy or adult dog kit that comes complete with canine toothpaste, and both a specially designed toothbrush as well as a finger brush.
Demdaco Willow Tree True Keepsake Box
This beautiful resin box by Demdaco* has an endearing portrait of a dog lover hugging her pooch carved on the lid.
It is 3 inches square and stands 2 inches tall. It would make a perfect nesting place for rings or simply as a decorative accent on a desk or armoire.
Dog Themed Gifts
For the dog lover in your life, any one of these dog-tastic choices is sure to bring a smile to their face.
TeeStars – Animal Lover Dog Paw Print – Love Dogs My Best Friend Women Hoodie
Ladies will love keeping the winter chill at bay in this poly/cotton blend, paw print design, hooded sweatshirt.*
It's available in four fantastic colors and comes with a money back guarantee.
Primitives by Kathy Vintage Style Dogs Welcome People Tolerated Black Wooden Box
Do you have a friend who loves her dogs and likes people? If so this humorous sign by Kathy* is sure to please.
There's no mistaking the funny message, "Dogs Welcome People Tolerated' on this black wooden sign made with a vintage design. It measures 10 by 13 inches, and can be hung or stood upright on a solid surface.
Dog Shaming 2018 Day-to-Day Calendar
Who said cats rule the Internet? Plenty of naughty dogs are called out daily by their owners, and this funny calendar* is hilarious proof of their shenanigans.
Each day a different dog is pictured being "shamed" with his silly crime on a sign for all to see! Great gifts for dog lovers who also love a laugh.
Christmas Gifts For Dog Lovers
When it comes to Christmas, dogs are people, too! I mean, they want to be a part of the fun, and here are some excellent ways to include them.
John Leslie Studios Personalized First Christmas Ornament
This pretty, bulb shaped, John Leslie wooden ornament* with your doggie's name on it will be the first decoration to be put on the tree each year!
The wood is either mahogany or maple (your choice) and the year can be back dated. It's around 3 inches round and the letters are laser cut.
A Dog Named Christmas
A Dog Named Christmas* is the perfect DVD to add to your Christmas day viewing list.
The family friendly tale centers on a rural young man who goes on a mission to get all of the town's shelter dogs adopted. Aww!
As gifts for dog lovers go, this one really couldn't be more festive.
HUAN XUN Personalized Christmas Stocking
Every dog deserves a stocking* hung by the fireplace with care!
With dozens of fabric choices to choose from, from traditional to modern, you're sure to find one to please the dog lover in your life.
Birthday Gifts For Dog Lovers
Any one of these gifts will be perfect for celebrating a pooch lover's birthday, but they can also be used year-round as well!
Pawsome Doggie Dog Bone Cake Pan Silicone for Puppy Birthday Party
Why not give your friend a doggie birthday cake pan* for her own birthday? The bone shaped pan will make a delightful puppy cake for her pooch's birthday, plus do double duty as a water or food bowl throughout the rest of the year.
And yes, any dog-lover would love a dog-themed birthday cake on their own special day as well!
Puppy Cake Wheat-Free Peanut Butter Cake Mix
Now that you've bought the doggie cake pan above, you need a Puppy Cake Mix* to go in it.
This top-rated dog food cake mix is an all-natural, wheat-free formulation made especially for pampered pooches.
Bissell Pet Hair Eraser Cordless Hand Vacuum
This cordless pet vac* with specialized tools can go wherever dog hair goes!
An advanced filtration system and a one year warranty sweeten the deal!
Personalized Gifts For Dog Lovers
When nothing short of having your beloved dog's name written across a special object will do, be sure to check out these delightful personalized gift options.
Leashboss Pet ID Tag for Dog & Cat Collars
Hundreds of pet parents have given this economical ID tag* the highest marks available. You select the size of the tag based on the size of your dog's collar; the engraved text will not wear down.
The tag is curved for comfort and suitable for nylon, fabric or leather collars.
LuckyPet Stainless Steel Pet Bowl with Engraved Brass Plaque
Stainless steel construction and a brass name plaque set this doggie dish* apart from the crowd.
It comes in small, medium and large sizes, each with a non-skid bottom.
Custom Catch Personalized Dog Kennel Mat
Any dog's name would look incredible emblazoned across one of these machine washable cushion mats*.
Seven colors and six fonts are sure to suit every taste under the rainbow! Both sizes will fit up to a 36 inch carrier.
Custom Catch Personalized Dog Collar
When only the best will do, consider this personalized leather dog collar* that comes in three sizes and with a money back guarantee.
You can choose to imprint the pup's name, medical condition, phone number, etc.
Unique Gifts For Dog Lovers
Sometimes a present needs to be personal or distinct in a unique way. If that's the case for your dog friend, consider giving one of the exceptional gifts below.
Carson Home Bereavement Faithful Angel
We never forget our furry friends, and this resin angel dog figurine* will be a comforting reminder of a dog lover's faithful friend.
It stands over 4 inches tall and over 3 inches wide. The beautiful little dog sculpture has a collar attached with a tiny bone hanging from it, and two forever angel wings lift away from its back.
Wisdom Panel 3.0 Breed Identification DNA Test Kit
Hundreds of dog owners have given this unique kit by Wisdom* top marks. It's the sole officially licensed dog DNA test in the US and uses a simple, non-invasive cheek swab.
Your dog's sample is used to identify factors such as breed ancestry and multi-drug sensitivity. Customers will receive a report via email after the sample is tested within a 2-3 week timeframe.
Imagine This Who Rescued Who Paw Shaped Car Magnet
You know that your doggy friend has a heart as big as the cosmos, and now they can let the world know, too with this Imagine This car magnet*.
This black and white paw shaped magnet asks the popular question, "Who Rescued Who?" and will stick to vehicles, mailboxes, wherever your friend wants to share this sweet sentiment with the world!
Funny Dog Gifts
If laughter is the best medicine, show how much you care by sending one of these humorous gifts your dog loving friend's way!
Texts from Dog 2018 Day-to-Day Calendar
Give the gift that keeps on giving: each day your buddy can read one of Dog's hilarious thoughts*. He's a British bulldog with a unique take on life!
Every page contains bonus content including jokes, quotes, puzzles, tips, lists, activities, and trivia.
Primitives by Kathy Wood Box Sign, Dog a Better Life
This beautiful box sign by Kathy Wood* says "I work hard so I can give my dog a better life," what dog lover can't relate to this only slightly exaggerated sentiment?
Made of high quality wood, the black square features a distressed look, a paw print border, and white letters.
It's the perfect size to sit on an office desk, but it can be hung on the wall as well.
Juvale Set of 6 Dog Butt Magnets
You might be tempted to call these a "cheeky" gift, but the dog owner on your list is sure to love them. Five doggie-behinds and one fire hydrant make up the set of colorful resin magnets*.
Each dog magnet is a different breed and measures approximately 2 by 2 inches.
Dog and Owner Gifts
We think you'll agree that a gift that suits both dog and owner is twice as nice! Some of the selections below even count as dog gifts for humans!
Plush Paws Ultra-Luxury Pet Seat Cover
This versatile doggie car seat cover* is sure to please both your doggy friend and his traveling companion! The no-slip cover comes with two harnesses and two seatbelts for peace of mind while transporting your favorite pooch.
The quilted black cover comes in both regular and extra-large sizes and the heavy, waterproof fabric will make messy spills and cleanups a thing of the past.
Ticent Dog Paws & Bones Cake Pan
This is the perfect gift for dog lovers who like to bake treats for their dogs! Two red silicone molds deliver perfectly shaped dog bone or dog paw baked goodies*.
Of course these dishwasher molds can also be used to whip up homemade human snacks as well, and they come with a satisfaction back guarantee.
S'ip by S'well Vacuum Insulated Stainless Steel Water Bottle
Your friend can walk her dog in style when she's carrying one of these stainless steel double-walled bottles* by her side.
The bottle stays dry on the outside, and keeps cold drinks chilled for 24 hours. Hot beverages remain that way for 12 hours.
The convenient bottles are covered with a selection of delightful frolicking dachshunds and come in a choice of seven bright colors.
Gifts For Dog Lovers' Homes
House Parts Thanks for Everything Pet Memorial Rectangle Picture Frame
Our companion animals never leave our hearts, and this photo frame* is a wonderful way to remember a beloved dog.
"Thanks for Everything I Had a Wonderful Time," is emblazoned in laser engraving across the resin frame, and it will hold a 4×6 inch photo of a forever friend.
Chanasya Super Soft Fuzzy Fur Faux Fur
Both pup and owner will love to snuggle up in this ultra-warm fur-like blanket throw*.
Thousands of satisfied customers have given top marks to this comfy, machine blanket that comes in a ton of popular colors and has a 2 year warranty.
Gift Basket For Dog Lovers
A gift basket or pack is a great time saver and your canine loving friends are sure to appreciate the thought behind the gesture. Why give just one gift when you can give a bunch at once?
Just Chill'In Pets Dog Toy Gift Basket
This doggie basket* comes in a bright red plastic tub and includes nine small presents including a paw print blankie, Frisbee and chew sticks.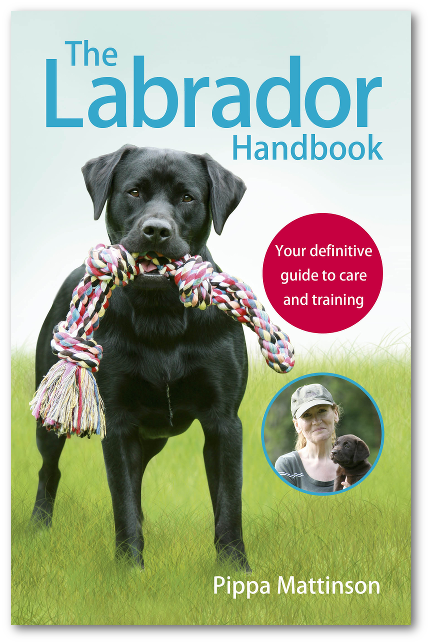 Mighty Ropes Dog Toys Variety Pack
A bundle of 11 fun dog toys (suitable for small to medium dogs) are included in this convenient pack*.
A ball, Frisbee, and ropes are included in this value priced package that's perfect for multi-dog households.
Jalousie 14 Pack Puppy Chew Dog Rope Toy Assortment
This tail-wagging pack* is chock full of an assortment of toys suitable for small, medium and large breed dogs, with fun toys included for each group.
Puncture resistant balls, chew bars and ropes, as well as a Frisbee, are included.
Best Gifts For Dog Owners
We hope you've enjoyed our reviews of gifts for dog people.
Do you have a dog lover's gift suggestion for us?
We'd love it if you share your thoughts in the comments section below!
Affiliate link disclosure: Links in this article marked with an * are affiliate links, and we may receive a small commission if you purchase these products. However, we selected them for inclusion independently, and all of the views expressed in this article are our own.
The Labrador Site Founder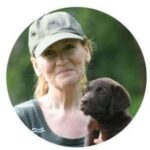 Pippa Mattinson is the best selling author of The Happy Puppy Handbook, the Labrador Handbook, Choosing The Perfect Puppy, and Total Recall.
She is also the founder of the Gundog Trust and the Dogsnet Online Training Program 
Pippa's online training courses were launched in 2019 and you can find the latest course dates on the Dogsnet website