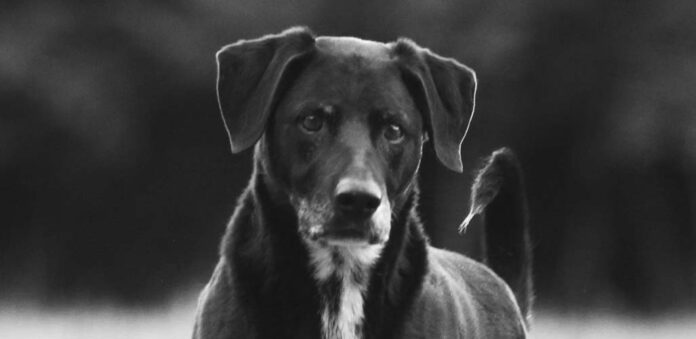 The St John's Water Dog breed was an intelligent, affectionate, athletic dog that worked eagerly alongside humans in Newfoundland. Though the breed is now extinct, they were once popular with breeders seeking to create ideal working and hunting dogs. They are the ancestors of the Labrador Retriever and many modern sporting dog breeds share some of the St John's most desirable traits. Today we'll look at what the St John's Water Dog was like, where it lived, what it was used for and why they sadly disappeared.
Contents
The St John's water dog breed is sadly no longer available. But, it lives on in modern retriever breeds, such as the Labrador!
About the Breed
The St John's water dog goes by a number of names, including the lesser Newfoundland and the St John's dog. These dogs originated on the island of Newfoundland, Canada. Here, their most common role was working alongside fishermen.
People and St John's water dogs worked alongside each other. The water dogs would retrieve nets, equipment, fishing lines, and more from the water to assist their humans.
St John's Water Dog Appearance
Since there are no modern examples of this breed around, we have to rely on historical documents, paintings and photographs to learn what the St John's Water Dog looked like. These dogs share several traits with modern retriever breeds, particularly the Labrador Retriever. For instance, they had dense, double layered coats containing oils that protected them from the extreme temperatures when retrieving from the water.
These dogs were medium to large in size. Like most breeds, females were smaller than males. They usually had tuxedo markings. This means, the majority of their coat was black, but they had white patches on their chest, toes, and sometimes on their muzzle. Some had longer fur than others, but over time a short, smooth coat was the norm.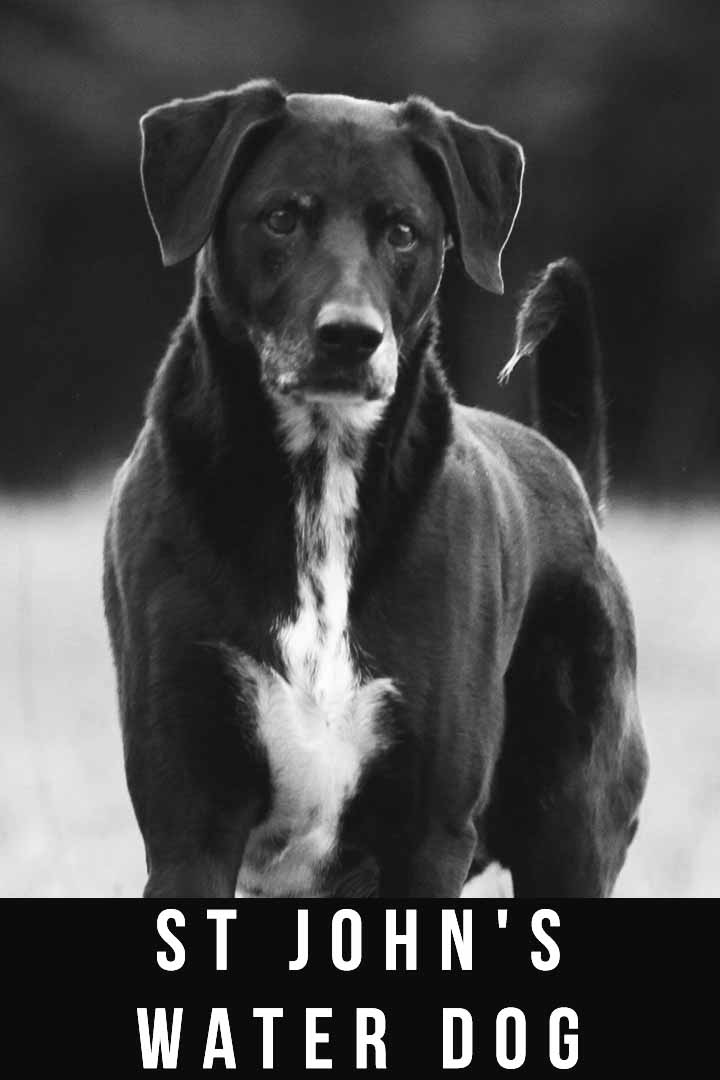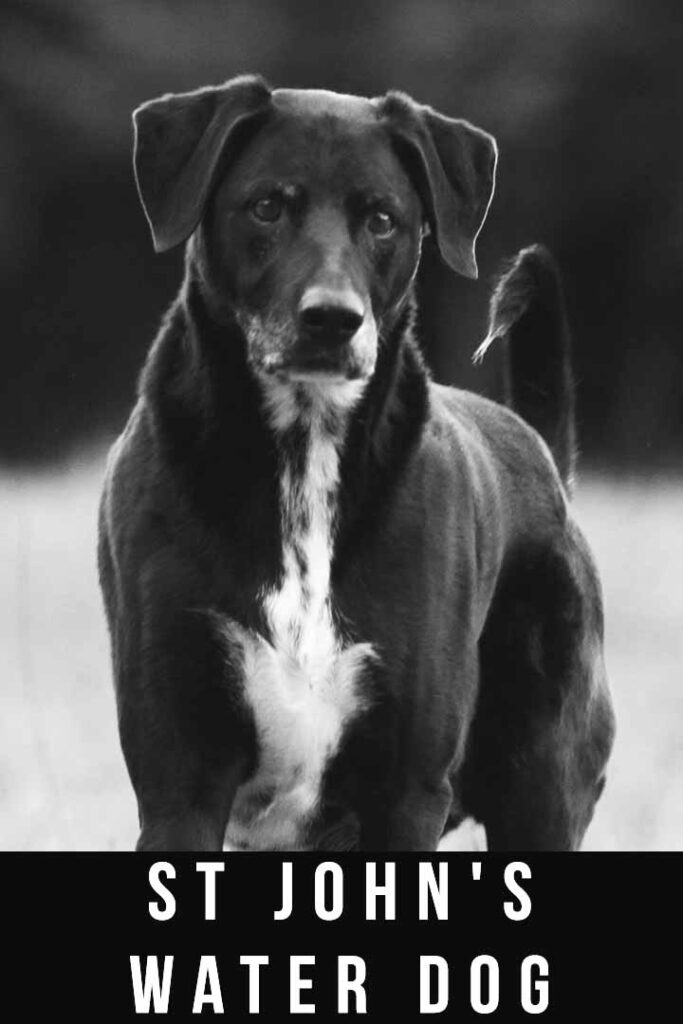 St John's Water Dog Temperament
Temperament is perhaps even harder for us to learn than appearance. Instead of seeing examples of this breed's temperament, we have to rely on sources from people who observed the dogs in person.
One thing's for sure, though. We know that the breed was active, intelligent, and capable, since they performed their water retrieving roles so well. Well enough, in fact, that they caught the eye of British aristocrats, who took dogs home to breed from!
To be a successful working dog in Newfoundland, these dogs had to be friendly, energetic, and brave! At times, they would have to dive underwater to retrieve things. So, these dogs had to learn exactly what to retrieve and how to safely do so. The relationship between St John's and humans was very cooperative, which is an ideal trait in a working dog like this.
When Did the St John's Water Dog Go Extinct?
This breed's numbers were in decline for a long time before they finally went extinct. Many sources believe that the last two examples of the breed died in the 1980s. These two dogs were both males, reaching ripe old ages of 13 and 15.
There are still many mixed breed dogs that exist in Newfoundland that look similar to old photos of the St John's dog. And, the breed's traits live on in many modern breeds, including the Labrador Retriever. However, there are no more purebred examples of the breed.
Why Did the St John's Water Dog Go Extinct?
There are a few popular theories about why this breed sadly became extinct. It's likely that all of these factors contributed to the St John's Water dog's overall decline and extinction.
Firstly, the 19th Century saw a rise in taxation and heavy restriction on dog ownership. This was implemented in an attempt to encourage sheep raising. Whilst this was happening, the UK was imposing a quarantine on all imported animals in an attempt to eliminate rabies. Both of these factors led to an irreversible decline in the breed's numbers.
Can I Buy St John's Water Dog Puppies?
It's not possible to buy genuine St John's Water Dog puppies, since the breed has been extinct since the 1980s. However, many of the breed's traits live on in modern purebred dogs.
These dogs were a key breed in establishing many modern working dogs. For instance, the Labrador Retriever, Golden Retriever, the Flat-Coated Retriever, and many more, all have links to the St John Water Dog.
Many modern black Labrador mixes actually grow up to have markings very similar to the traditional water dog markings. They will have mostly black fur, but will have a white chest, white paws, and potentially some white on their face. Occasionally, you might even see this coloring in a purebred, though they wouldn't qualify for show.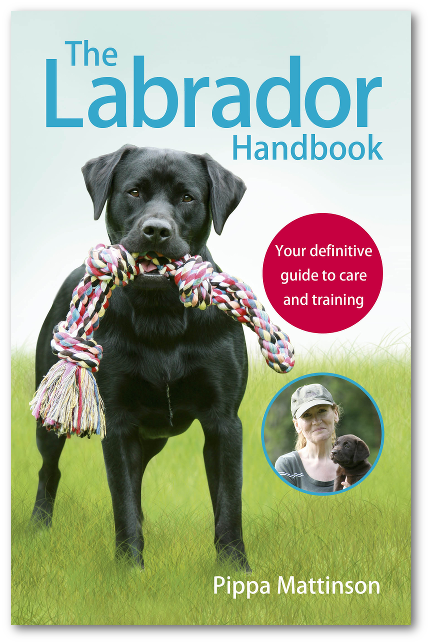 The St John's Water Dog – A Summary
St John's water dogs were athletic, intelligent dogs. And, these are traits that they passed on to many other retriever breeds that are still around and available for purchase today.
Does your current pup show traits similar to the St John's water dog? We'd love to hear your thoughts and experiences in the comments!
Readers Also Liked
References and Resources
The Labrador Site Founder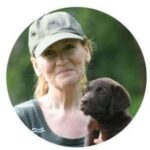 Pippa Mattinson is the best selling author of The Happy Puppy Handbook, the Labrador Handbook, Choosing The Perfect Puppy, and Total Recall.
She is also the founder of the Gundog Trust and the Dogsnet Online Training Program 
Pippa's online training courses were launched in 2019 and you can find the latest course dates on the Dogsnet website