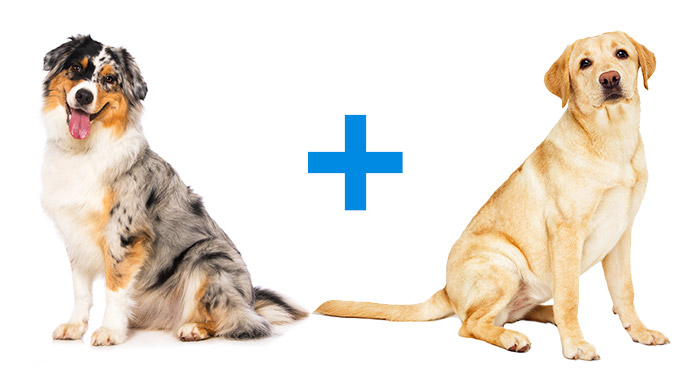 Today we will take a look at the pros and cons of the Australian Shepherd Lab mix. We'll see what you can expect from their health, temperament and looks. And help you to decide whether an Australian Shepherd Lab mix puppy is right for you.
Contents
The Aussiedor, or Australian Shepherd Lab mix, is a cross between a Labrador Retriever and an Australian Shepherd. They are a medium to large sized dog with a fairly short coat that sheds seasonally and needs regular brushing. With a working background on both sides, this active mix tends to be intelligent and trainable.
Australian Shepherd Lab Mix: Breed At A Glance
| | |
| --- | --- |
| Popularity: | Growing |
| Purpose: | Working and companion |
| Weight: | 40-70lbs |
| Temperament | Intelligent, active, trainable |
Origin Of The Australian Shepherd Lab Mix
The exact origin of the Labrador Australian Shepherd mix, like most mixes, is impossible to pinpoint. We do know more about the origins of the parent breeds. If you have a first generation Aussiedor, then her origins really start with Labs and Aussies. Even if your mixed pup is second generation or beyond, the history of the parent breeds can heavily inform the makeup of the individual dog.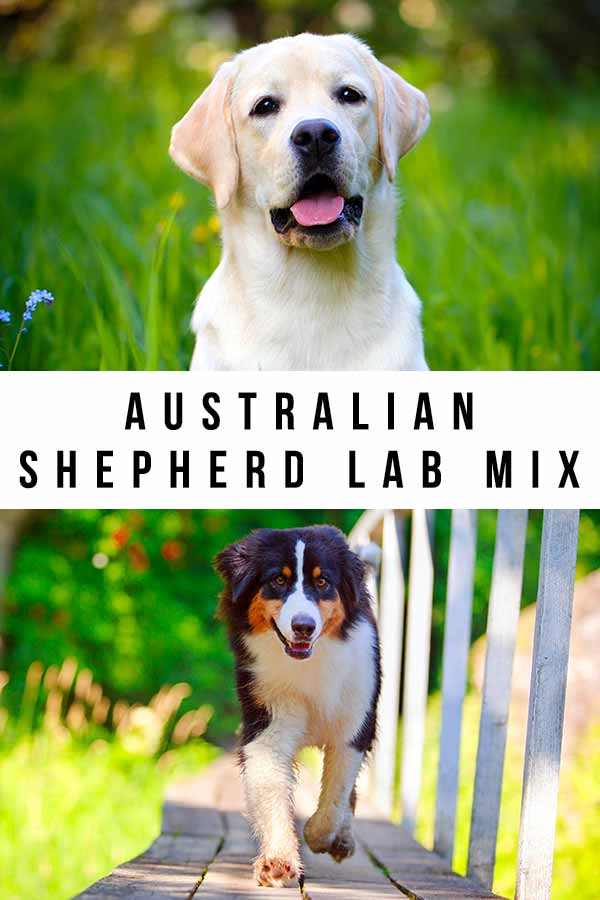 So, let's take a brief look at origins of the Labrador Retriever and Australian Shepherd breeds!
Labrador History
The Labrador Retriever was bred in Newfoundland, Canada. The Lab's earliest ancestors were small-sized dogs that were trained to retrieve waterfowl. These retrievers were later mixed with Newfoundlands to produce the classic Lab that we recognize today.
Labs eventually made it to the United States and were accepted into the American Kennel Club (AKC) registry as a member of the sporting group in 1917. Today, Labradors are not only used as hunting partners, but they are also popular service dogs. When they're not used as working dogs, Labradors are found in many households across the world – they are the most popular registered dog breed, after all!
Australian Shepherd History
Contrary to its name, the Australian Shepherd was not actually bred in Australia. Rather, Aussies descend from sheep-herding dogs that are believed to have originated in the Pyrenees Mountains in Spain and France. However, the Australian Shepherd that we know today was refined in the United States. While its initial role was that of a herding dog, the Australian Shepherd rose in popularity in the post-World War II United States.
Today, Australian Shepherds are still used for herding in some areas, but many of them are beloved "farm dogs". They accompany their owners on trail rides or farmers who are working crops. They are also popular family pets, especially for people with small children and good-sized yards that allow games of fetch and chase!
People Often Ask…
What To Expect From An Australian Shepherd Lab Mix
Learning about the parent breeds can help us to understand the possible temperament, behaviors, and appearance of a mixed breed like the Aussiedor. It's important to have as much information as possible. But even with all that, it's impossible to say for sure which traits an individual dog will inherit from which parent. For this reason, it's a good idea to keep in mind the variety provided by both parent breeds, realizing that your Australian Shepherd Labrador Retriever mix will fall somewhere in that range.
Australian Shepherd Lab Mix Appearance
Australian Shepherds are typically 18-23 inches tall. Labs are a little taller, ranging up to 24.5 inches at the shoulder. Aussies can range between 40 and 65 pounds, and Labs are usually slightly bigger, ranging from 55 to 85 pounds. A Labrador Australian Shepherd mix will likely be a medium-sized dog, falling somewhere in the range of the parent breeds. Both parents have sturdy, athletic frames, so this can be expected of the mix.
Aussiedor Coat Colors
Both parent breeds come in a small range of colors, so there's no guarantee what color your mixed pup will be. The only certainty is that you won't have a first generation Aussie Shepherd Lab mix that inherits the merle coloring from the Australian Shepherd parent. Labs don't come in merle, so the mixed pup can't inherit from the Labrador parent. What are some other options?
Black Lab Australian Shepherd Mix
You may think that a black Lab Australian Shepherd mix would almost certainly inherit the coloration of the Lab parent, but there's no guarantee of that. A black Lab Australian Shepherd mix, for example, could have the dark fur of the Lab parent, the generally lighter solid coat of the Australian Shepherd, or a multicolored coat like many Aussies.
Australian Shepherd Chocolate Lab Mix
What about an Australian Shepherd chocolate Lab mix? Chocolate Labs are perhaps the most popular color variation in the very popular Labrador Retriever breed. So it isn't surprising that some Aussiedor owners may look specifically for an Australian Shepherd chocolate Lab mix.
But just as with the black Lab Australian Shepherd mix, no one can promise that your Aussiedor will have a chocolate coat. On top of that, chocolate Labs have a recessive gene, making them a more rare coloration. So it may be difficult to find the exact combination that you're looking for.
Australian Shepherd Yellow Lab Mix
A final variation on the classic Lab coloring possibilities is the Australian Shepherd yellow Lab mix. Yellow Labrador Retrievers are more common than chocolate Labs, but not as commonly seen as black Labs. So you may still find it tricky to track down an Australian Shepherd yellow Lab mix. Even if you do, there's still a good chance that the Aussie Shepherd Lab mix that you find won't exhibit the coloration you're hoping for.
Ultimately, whether you find a black Lab Australian Shepherd mix, an Australian Shepherd chocolate Lab mix, or an Australian Shepherd yellow Lab mix, the exact coloration is impossible to guarantee.
Australian Shepherd Lab Mix Temperament
When it comes to temperament, the Australian Shepherd and Lab mix is most likely going to be a handful for novice dog owners. Labradors and Australian Shepherds are "busy body" breeds that thrive on work. If they aren't working, then lots of play and training will be necessary to keep them from getting into trouble.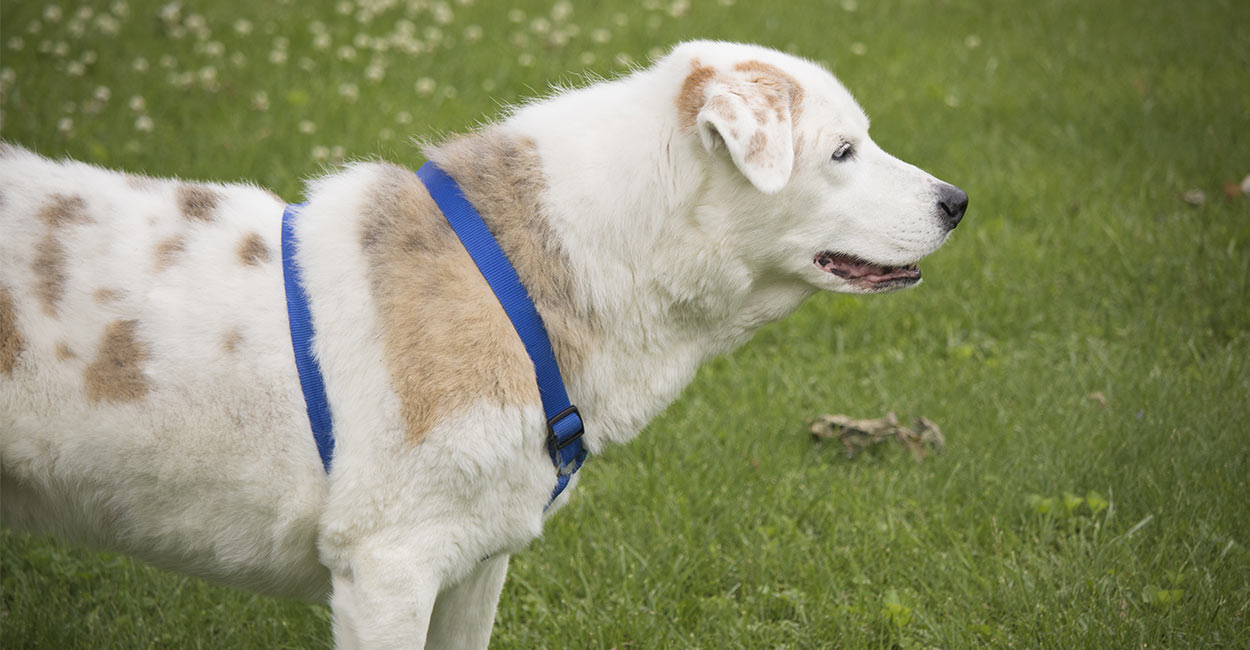 Both Labradors and Australian Shepherds are high-energy dogs that were bred to work. However, outside of that, their temperaments aren't completely identical.
Australian Shepherd Lab Mix Personality
Due to their strong herding and thus guarding instincts, some Australian Shepherds can be protective of their families. This may make them shy or a little bit aggressive around strangers. Socializing an Aussie from a young age may reduce the chances of their guarding instinct from showing up later.
Conversely, Labrador Retrievers are usually NOT shy or reserved with strangers or other dogs (although a few individuals may be so). They are generally very smiley and happy dogs that love anyone who will give them attention.
Knowing whether an Aussiedor will act more like a Labrador (possibly a bit jumpy and prone to following her nose) or an Australian Shepherd (very jumpy and possibly prone to nipping at heels) is a coin toss. With all hybrid dogs, especially when you're dealing with a first-generation mix, you cannot predict with accuracy which parent the hybrid puppies will look and act like or if they will display a mix of characteristics.
Australian Shepherd Lab Mix Socialization
Socialization is important for all breeds, really. Training your dog to react well in new and different circumstances is part of raising a happy, well-behaved pet. With the potential for guarding behaviors and shyness that could come from the Aussie parent, it's even more imperative that you make sure to socialize your Australian Shepherd Labrador Retriever mix from a young age.
Introduce your pup to different environments, people of all ages, and other animals. This will cut down on anxiety and let them know that they don't have to worry if they come across an unfamiliar scent, face, or location.
Training And Exercising Your Australian Shepherd Lab Mix
Along with socialization, your Aussiedor needs other training. Crate training and potty training are suggested for all breeds. However, Australian Shepherd and Lab mixes are highly active and likely to be very attached to their families. They should not be crated or tied up for more than a few hours in a day.
As we've emphasized throughout this article, the Australian Shepherd Lab mix is not a lap dog or a couch potato. They need lots of interaction and play time in order to be happy and both physically and mentally healthy. If you're not prepared to handle a high-energy dog, then an Aussiedor is definitely not for you!
Australian Shepherd Labrador Retriever Mix Exercise Requirements
This mix will do well with a fenced-in yard for play time, but they will truly thrive on a farm or larger property that will give them a job to do. They are people-pleasers who will love being your best mate or farm hand! They'll enjoy going for walks, runs, bike rides, and swims along with their owners. However, they require thorough training and/or a fenced-in yard, as their powerful sniffer is likely to lead them astray!
Australian Shepherd Lab Mix Health And Care
Just like purebred dogs, hybrid dogs may also develop certain conditions based on their genetics. It's just as important that both parents are tested for their relevant health issues as it is for a pedigree dog.
Labrador Health
Labs are generally quite healthy for medium to large dogs, but they do have some potential for health problems, both inherited and acquired. Inherited issues include hip and elbow dysplasia and PRA. All three of these can be tested for — and should be.
Labs are also prone to other problems that may crop up along the way, such as obesity, ear issues, and skin allergies.
Australian Shepherd Health
Australian Shepherds can be prone to hypothyroidism, or autoimmune thyroiditis. This is caused by a lack of the thyroid hormone in the dog's body. This is treated with a pill to replace the hormone and prevent symptoms such as dry skin, hair loss, skin diseases, weight gain, and behavioral issues.
Lymphoma is also unfortunately common in Australian Shepherd dogs. Your veterinarian may recommend that you get your dog's blood tested at least annually to determine their blood cell count and whether or not lymphoma is suspected.
According to a 2011 study published by the Journal of Veterinary Medicine, idiopathic (primary) epilepsy is commonly inherited in the Australian Shepherd breed. The condition usually presents within the first few months of the puppy's life, and requires medication for life to control seizures.
The multi-drug resistance-1 (MDR1) genetic mutation prevents the dog's body from removing certain drugs from the brain, and is common in sheepherding breeds. Dogs with the MDR1 mutation should not be given certain antibiotics, anti-cancer drugs, anti-diarrheal drugs, dewormers, pain medications, or tranquilizers.
Mix Health
Your Aussiedor could potentially inherit any of the health problems to which the parent breeds are prone. It's more likely that they may inherit issues that both parent breeds face. Both Australian Shepherds and Labrador Retrievers are prone to hip or elbow dysplasia and cataracts. Make sure they both have good hip and elbow scores and a recent vet check.
The Lab parent should also be PRA clear.
Lab Shepherd Mix Life Expectancy
The average Lab lifespan is 10-12 years. Some sources suggest that the average Aussie lives between 12 and 15 years; however, one study found that the median age was closer to 9 years.
In general, mixed breeds live a little longer than purebreds. So you could reasonably hope for your Aussiedor to have a life expectancy near the latter end of this spectrum.
Australian Shepherd And Lab Mix Shedding
Labs are well-known for their tendency to shed. Australian Shepherds also have something of a reputation, so your Labrador Australian Shepherd mix is very likely to shed. They will likely shed somewhat year round, but it will become much more noticeable during shedding season, when extra grooming may be required.
Aussiedor Grooming
An Aussiedor may inherit its Labrador parent's short double-coat or its Aussie parent's thick and medium-length double-coat.
The Lab's short double-coat requires weekly grooming and more during shedding season. However, an Aussie double-coat will require a good bit more maintenance. You might consider using a slicker brush to prevent the coat from tangling, to get rid of dead hair, and to remove whatever debris that your pup picks up during the work or play day.
This dog will need weekly brushing at minimum; an Aussiedor with an Aussie-type coat might benefit from regular trips to the groomer to keep his fur from matting.
Do Australian Shepherd Lab Mixes Make Good Family Pets?
With socialization and training, this mix has wonderful potential to be a great family pet. It's always advised that you supervise animals around young children, especially larger dogs like this mix.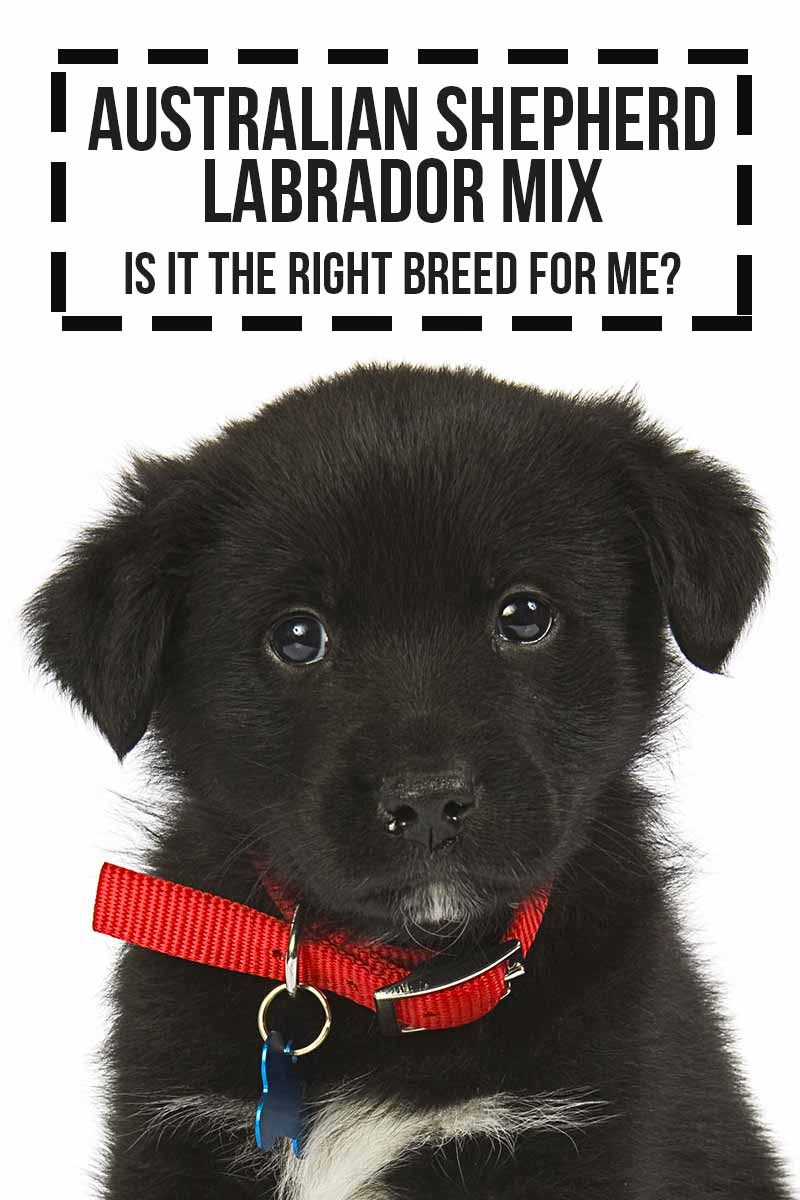 Aussiedors are likely to be very energetic, and will benefit from having plenty of people around to play and interact with. They're a good option for a family with older children and a fenced in yard or lots of property.
Similar Breeds
Not sure if a Labrador Retriever and Australian Shepherd mix is right for you? Consider these instead!
Rescuing An Australian Shepherd Lab Mix
If you're interested in this mix, but want to make sure of the exact temperament and appearance of the individual dog, then rescuing a grown Aussiedor could be the solution for you. Rescuing an adult dog takes a great deal of the guesswork out of the mix.
However, keep in mind that socialization is important for this breed, and you have no sure way of knowing whether the mix was properly socialized. When introducing a new adult dog into your home and neighborhood, be cautious around children and other animals until you can be secure in their behavior.
Mix Breed Rescues
Currently, there are no mix-specific rescues for this hybrid. If you're specifically interested in this mix, we recommend contacting rescue organizations for Labs and for Aussies and inquiring about the mix. If you come across any rescues for this mix, please share your insight in the comments!
Finding An Australian Shepherd Lab Mix Puppy
As a mixed breed, the Australian Shepherd Labrador may be a little hard to come by. Especially when you wish to purchase a puppy from a responsible breeder who uses genetic testing. This doesn't mean that Australian Shepherd Lab puppies aren't available, but it does mean that you may need to be patient until you can find one.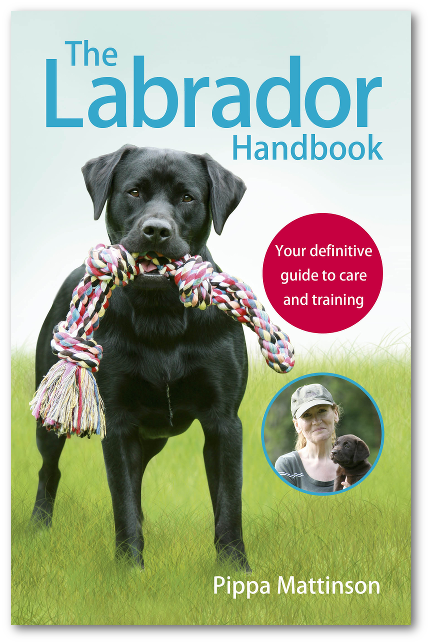 Lab Australian Shepherd Mix Breeders
Mixed breeds are growing in popularity, but this particular mix doesn't yet have the "it factor" of some other mixes, such as the Goldendoodle.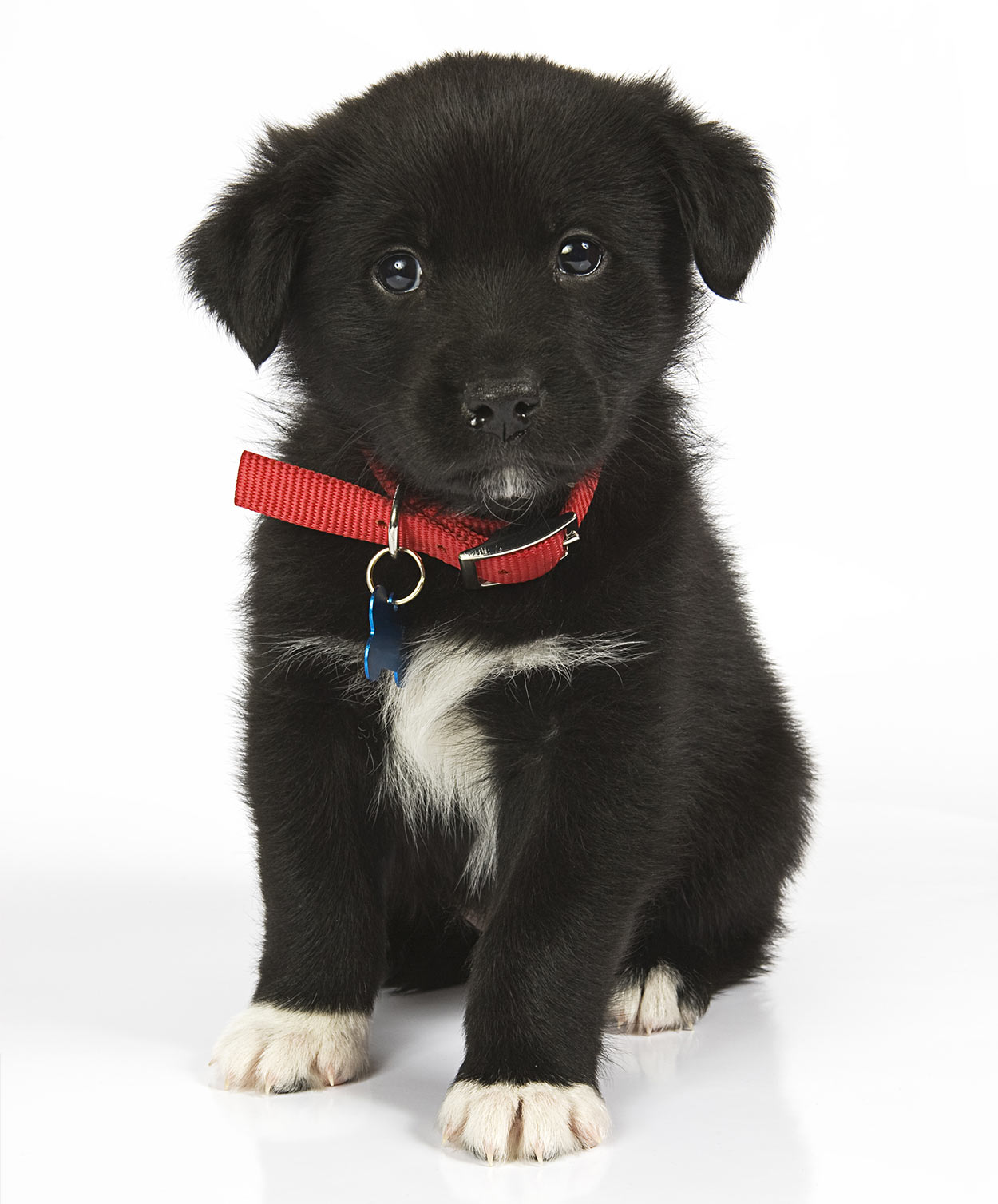 If you find a breeder that specializes in this mix, chances are that you'll pay a couple hundred dollars for one. The exact amount that you pay may also vary based on the parent stock, how much they are worth to the breeder, and the number of puppies available. Make sure to avoid unscrupulous breeders, anyone who doesn't readily answer questions and furnish the results of health tests, and pet stores.
Australian Shepherd Lab Mix Products And Accessories
Getting ready to bring home your new best friend? Make sure you have everything you need to help her fit right in!
Is An Australian Shepherd Lab Mix Right For Me?
To summarize, let's take a look at the pros and cons of this mix.
Cons
Will need lots of exercise and attention
Could potentially be stand-offish or reserved
May exhibit guarding tendencies
Will require grooming and likely to shed — a lot!
Pros
Intelligent and trainable
An excellent working dog
Relatively healthy for a dog this size
With socialization and training, could be an excellent family pet
Your Australian Shepherd Lab Mix
This mix is a smart, high-energy, high-shedding ball of fun. They require socialization, and have some potential for inherited health issues, but also have all the earmarks of a great pet. Do you have a Australian Shepherd Lab mix? We'd love to hear all about them in the comments below.
Related Articles
References And Resources
Gough A, Thomas A, O'Neill D. 2018 Breed Predispositions to Disease In Dogs and Cats. Wiley Blackwell
O'Neill et al. 2013. Longevity and Mortality of Owned Dogs In England. The Veterinary Journal
Adams VJ, et al. 2010. Results of a Survey of UK Purebred Dogs. Journal of Small Animal Practice.
Schalamon et al. 2006. Analysis of Dog Bites In Children Who Are Younger Than 17 Years. Pediatrics
Duffy D et al. Breed differences in canine aggression. Applied Animal Behavior Science 2008
Packer et al. 2015. Impact of Facial Conformation On Canine Health. PlosOne
Aubrey Animal Medical Center, "Australian Shepherd"
Australian Shepherd Health and Genetics Institute, "Merle and Health"
Banfield Pet Hospital, "What is the MDR1 Gene Mutation?",
Weisll et al. "Disease Progression and Treatment Response of Idiopathic Epilepsy in Australian Shepherd Dogs", Journal of Veterinary Medicine, 2011.
Clark, LA et al 2005. Retrotransposon insertion in SILV is responsible for merle patterning of the domestic dog. PNAS
Strain, GM et al 2004 Deafness, prevalence and pigmentation and gender associations in dog breeds at risk. The veterinary journal.
Geyer et al. 2005 Development of a PCR-based diagnostic test detecting a nt230(del4) MDR1 mutation in dogs: verification in a moxidectin-sensitive Australian Shepherd. Journal of Veterinary Pharmacology and Therapeutics
The Labrador Site Founder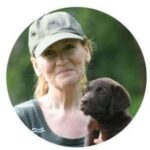 Pippa Mattinson is the best selling author of The Happy Puppy Handbook, the Labrador Handbook, Choosing The Perfect Puppy, and Total Recall.
She is also the founder of the Gundog Trust and the Dogsnet Online Training Program 
Pippa's online training courses were launched in 2019 and you can find the latest course dates on the Dogsnet website