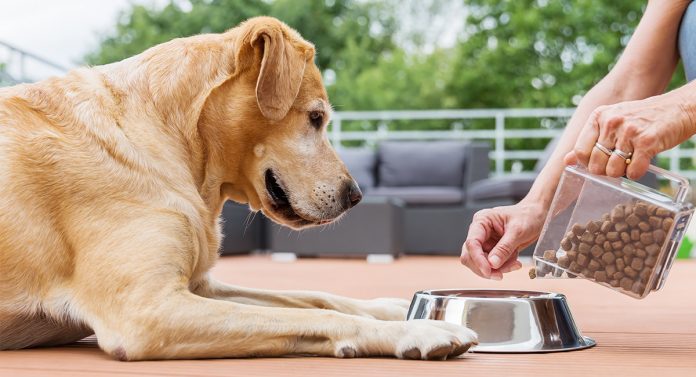 Welcome To Our Complete Guide To The Best Cheap Dog Food Options.
Do You Want Your Diet To Have The Best Possible Diet On The Smallest Possible Budget? We're Here To help!
We've Got Healthy, Grain Free, Organic And Natural Options, In Dry Or Wet Form. The Right Food For Your Pet Is Right Here.
We all want to be sure that we're receiving value for our money, no matter how much we spend.
And all dog owners know how quickly the tab adds up when it comes to their food.
Have you ever wondered about those less expensive brands of dog food you see in the aisle or online?
Do you feel guilty even thinking about buying an inexpensive food for your pooch?
When it comes to buying the best cheap dog food you can relax. There are plenty of good inexpensive dog food options to be found.
All of these products were carefully and independently selected by the Labrador Site team. If you decide to make a purchase from one of the links marked by an asterisk, we may earn a small commission on that sale. This is at no extra cost to you.
Our Favorite Affordable Dog Foods
Here's a sample of our preferred cheap dog foods:
Taste of the Wild
Grain Free,
Highly Digestible,
Dry Dog Food
Wellness Complete Health
Grain Free,
Natural Ingredients
Dry Dog Food
Natural Balance
Grain Free,
Limited Ingredients,
Dry Dog Food
Wellness Simple
Grain Free,
Limited Ingredient,
Wet Dog Food
Purina Beyond
Grain Free,
Real Tuna,
Dry Dog Food
Rachael Ray Nutrish
Grain Free,
Natural Farm Raised,
Dry Dog Food
You can find lots more about these and several other options for the best cheap dog food in the article below.
It's true: cheap but good dog food is not a contradiction in terms!
Are you ready to explore the best inexpensive dog food options available today?
We've compiled reviews of the best cheap dry dog food and the best cheap wet dog food.
Let's check them all out now!
Finding the best cheap dog food
Where is the best place to find healthy, nutritious and inexpensive dog food?
The choices are simple: you can buy online or at your local supermarket/pet store.
These days more and more pet owners are finding online buying the most convenient.
What's important when trying to save money, is that you have the option of buying in bulk when you want to.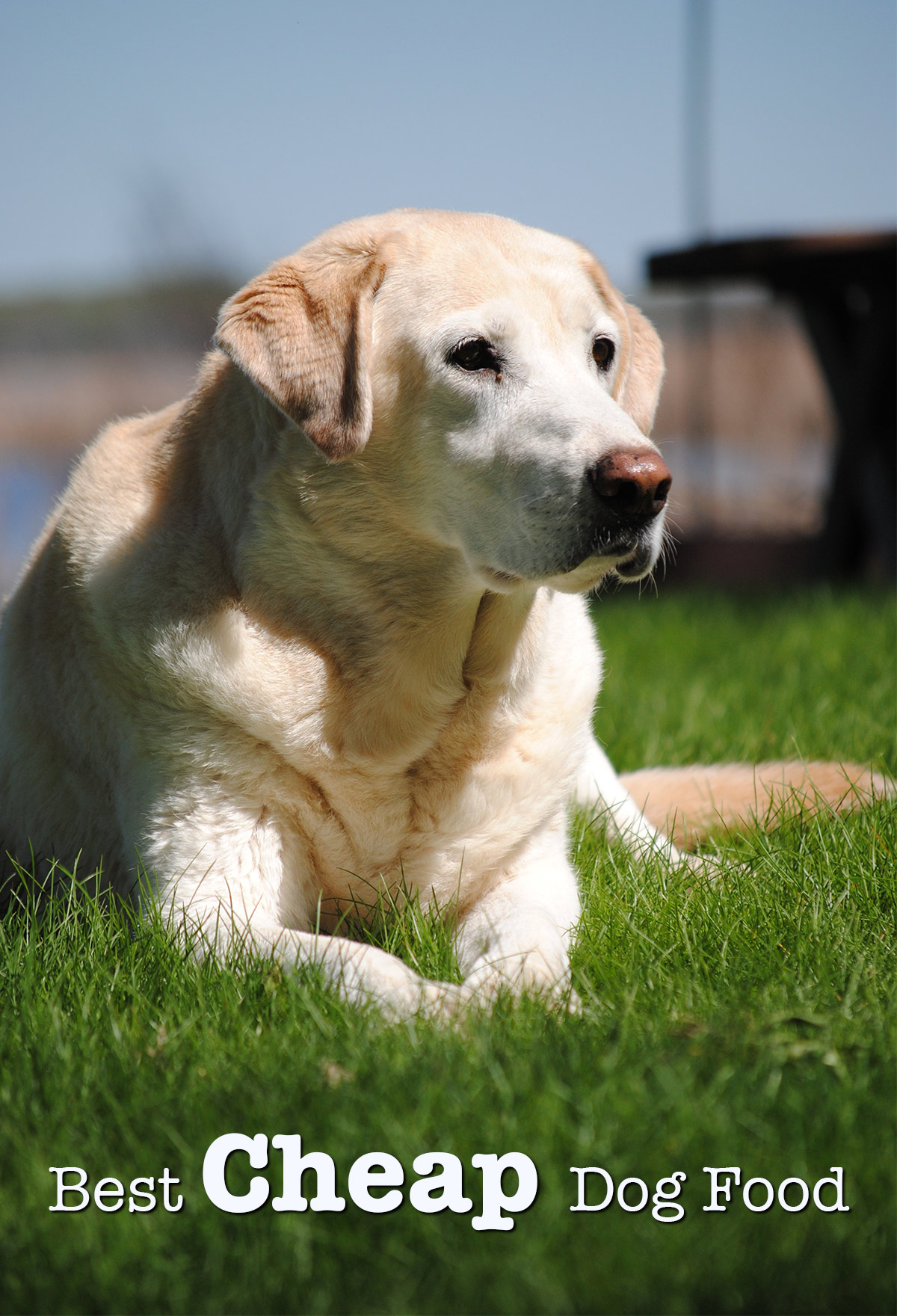 As with most things in life, there are pros and cons to each option.
If you buy in bulk online, you'll want to find a buyer who offers free shipping.
But, if you absolutely don't want to transport a ton of cumbersome dog food bags or cases home every week, paying a shipping charge may be a small price to pay.
Did you know that Amazon is a terrific place to find tons of cheap dog food for your favorite pooch?
Cheap and healthy dog food
Before we get to the reviews, let's take a look at what constitutes healthy dog food.
Good cheap dog food should absolutely not be equated with inferior dog food.
Do you know what dog food ingredients are important and which should be avoided?
Knowing the types of ingredients that are beneficial to your dog will go a long way toward insuring that you chose the right dog food for your pooch, no matter what your price range is.
Many dog foods contain the following ingredients that are deemed questionable by both experts and dog owners. These can include animal by-products, sucrose or fructose.
Keep in mind that these ingredients can be found in dog food products across all price ranges.
In addition, fillers are dog food ingredients that add little or no discernable nutritional value, including:
cereal-by-products
soy
feathers
corncobs
straw
peanut hulls
Although some of these items provide fiber content, many experts consider these to be less than desirable forms of dietary fiber.
The best dog food for most healthy animals is one that is high in meat/protein, such as chicken, salmon, or beef, and low in fillers.
The ingredients on a dog food label are listed in descending order.
However, you can be assured that there is a regulatory group in the US that oversees standards for commercial dog food.
The Association of American Feed Control Officials endorsement
If a dog food receives the Association of American Feed Control Officials (AAFCO) endorsement as being "complete and balanced" this means it has met their exacting standards and contains all of the necessary nutrients (in the correct proportion) for dogs according to their stage of life.
Dogs are omnivores meaning they can technically eat meat, vegetables, and grains. But not all of these are equal in nutritional value.
When you look at the label on your dog's food the first ingredient should not be a grain or vegetable.
In general, look for a dog food option that offers a high quality meat source such as beef, chicken, salmon or turkey.
These protein sources should be among the first five ingredients if you are looking at one of the best cheap dog food choices.
Grain free dog food
Grain free dog food has gotten a lot of attention due to its potential to lessen or alleviate food-related canine allergies and gastrointestinal issues.
Grains such as wheat and corn are frequently targeted because they can be difficult for your dog to digest. Resulting in allergic reaction and/or gastrointestinal upset.
The best cheap dog food options for many dog owners are those which are grain free.
Cheapest grain free dog food options
Are you ready to discover some of the best, economical, grain free dog food options for your beloved pooch?
Let's take a look at some of the excellent choices on the market today.
Taste of the Wild, Canine Formula
The amazing Taste of the Wild formula* has won the high praise of over 10,000 satisfied customers. A feat that's virtually unheard of.
Made with roasted meat, this grain-free formula is bolstered by plenty of fruits and vegetables.
Such as peas and sweet potatoes, both of which are easy to digest.
In addition, added antioxidants will help your pup stay at the top her game.
Wellness Complete Health Natural Grain Free Dry Dog Food
Made in the US, this Wellness Complete Health Natural formulation* includes whitefish as well as deboned chicken, and it is completely grain free.
In addition there are no unwanted artificial preservatives, colors, or flavors.
Bag sizes range from 4 to 24 pounds.
Rachael Ray Nutrish Zero Grain Natural Dry Dog Food
You can buy with confidence from this Rachael Ray Nutrish food*, as hundreds of happy customers have given this grain free dog food high marks.
The first ingredient is turkey and there are zero fillers to contend with.
As an added bonus chelated minerals and vitamins are in plentiful supply.
Cheap healthy dog food
Grain free dog food is a healthy alternative for pets who may have sensitive digestion systems or allergies.
In addition there are copious amounts of healthy formulations to meet the specialized needs of dogs of varying sizes and ages:
Hill's Science Diet Adult Healthy Mobility Large Breed
This excellent Hill's Science Diet dry food for large breed dogs* (55 pounds and over) provides premium levels of elements needed for healthy joints and cartilage, such as omega-3 fatty acids, glucosamine, and chondroitin.
There are no artificial colors, flavors, or preservatives to interfere with digestion and only the highest quality protein is used.
Rachael Ray Nutrish Dish Super Premium Dog Food
The number one ingredient in this Rachael Ray Super Premium* healthy formulation is farm-raised chicken.
There are never any by-products, fillers, artificial flavors, color or preservatives are added.
This top of the line, economical dog food contains zero gluten, corn, or soy and is chock full of healthy fruit and vegetables visible to the naked eye.
The Honest Kitchen Human Grade Dehydrated Organic Grain Dog Food
Human grade ingredients (including cage free turkey) make The Honest Kitchen* a value choice for organic fans.
For owners who want to know that their pups are eating the finest ingredients in a convenient dehydrated formula.
The recipe is free of preservatives as well as GMO and by-products. Every ingredient is processed in a human grade food processing location in the US.
Cheap natural dog food
The best cheap dog food for your pet might be one that is all natural. Or as natural as processed food can get!
If you're looking for economical dog food full of high quality ingredients, these choices fit the bill:
Purina Beyond Natural Grain Free Tuna & Egg Recipe
You may think that tuna is a natural taste treat for kitties, but dogs love it, too! Purina beyond Natural* is a great choice.
Real tuna is the first listed ingredient in this natural recipe dog food.
In addition there are absolutely no grains to interfere with digestion, and zero by-product meal.
Diamond Naturals Dry Food for Adult Dog, Beef and Rice Formula
Healthy canine fare has never tasted better than this Diamond Naturals real beef recipe*.
It is enriched to the gills with probiotic and superfood ingredients.
Adding to the wholesome goodness are omega fatty acids for a robust coat and skin, as well as premium levels of selenium and vitamin E.
Rachael Ray Nutrish PEAK Natural Grain Free Dry Dog Food
In addition to her numerous healthy recipe dog foods, this top chef offers a relatively inexpensive, natural, turkey based formulation*.
Liberally doused with vital nutrients, the food has no artificial preservatives, flavors, or colors.
You can also rest assured that there are no grains, fillers or gluten to provoke allergies or upset sensitive stomachs.
Cheapest high quality dog food
Is the best cheap dog food for you one with limited ingredients?
Limiting the number of ingredients in a dog food formulation is another way to provide your dog with a quality food that also addresses stomach-upset issues and food-related allergies. Why?
It's simple: the chances of adverse reaction are increased as the number of ingredients are increased.
Likewise, when the ingredients are kept to a minimum there are fewer opportunities that exist to irritate your dog's digestive system.
These fantastic options all contain limited ingredients at a reasonable cost:
Natural Balance Limited Ingredient Diets Dry Dog Food
The ingredients in this Natural Balance complete dog food* are purposefully kept to a minimum, so that your dog's exposure to potential irritants is limited.
In addition it is completely grain free.
With over ten convenient sizes to choose from, you're sure to find an option to suit your household!
Wellness Simple Natural Wet Canned Limited Ingredient Dog Food
If your dog prefers his food moist, you won't go wrong with this tasty, limited ingredient option by Wellness Simple*.
The single protein recipe is the perfect alternative for canines with allergies, food sensitivities and/or intolerances.
The all natural ingredients contain zero wheat, fillers, or gluten, and the food is made in the US.
Cheap dry dog food
When it comes to deciding whether you should feed your dog a wet or a dry food, remember that both options have their benefits as long as you choose a food that is complete and balanced.
For example, dry kibble will remove some tartar and/or plaque from teeth, while wet food adds more moisture to the diet.
Let's review the pros and cons when it comes to choosing an inexpensive dry dog food:
Pros:
In general a dry dog food is usually the cheaper option
Dry food has a longer shelf life than wet food
The crunchy bits and pieces can serve as a type of "toothbrush"
Cons:
Dry food typically has a higher carbohydrate content vs. wet food
Dry pieces are simply not as alluring as a moist, pungent wet food
Your dog may overeat if a dish of dry food is left out during the day
Of course, you can always buy, and provide, both alternatives to your pooch!
So what are the best cheap dog food options when it comes to dry food?
Best cheap dried dog food
PEDIGREE Complete Nutrition Adult Dry Dog
If you're looking for a complete and balanced dry dog food you can't beat the price of this premium recipe Pedigree Complete food*.
There are no artificial flavors, and plenty of B vitamins and omega acids are present to enhance your pup's skin and coat.
In addition your dog is treated to vitamin E and antioxidants that help to maintain a healthy immune system.
PEDIGREE Complete Nutrition Puppy Dry Dog Food
If you have a growing puppy to feed, the Pedigree brand* also provides an excellent, cheap dry food option for young canines.
The quality ingredients are intentionally blended together to address the needs of growing dogs, such as phosphorus and calcium to support healthy bones and teeth.
In addition DHA is included to enhance optimal brain development.
Purina ONE SmartBlend Vibrant Maturity 7+ Formula Dry Dog Food
Then again, what if your once rambunctious puppy has turned into a mature dog? There's an economical dry food for that! Purina ONE Maturity* blend.
Real chicken is the number one ingredient in this heart healthy formula that contains ingredients to maintain the health of your older dog.
Glucosamine is added for joint health and omega acids promote a healthy coat and skin.
Best cheap dog food for seniors
Dry dog foods don't just come in general options. There are also those that are geared toward specific canine populations, such large breeds and older dogs*.
We think that you'll find a choice sure to tickle your special dog's taste buds and make your wallet smile at the same time:
NUTRO ULTRA Senior Dry Dog Food
Specially formulated for mature canines, this non-GMO food by Nutro* features chicken as the first ingredient.
In addition, the heart healthy recipe contains ingredients important for maintaining a healthy immune system, healthy skin and coat, and strong bones.
IAMS PROACTIVE HEALTH Senior and Mature Adult Dry Dog Food
Hundreds of happy customers are pleased with this dry, cheap dog food specially formulated by Iams* for senior and mature dogs.
Chicken is the first ingredient listed and there are no wheat, soy or fillers to interfere with digestion. In addition, the immune system is given a boost with plenty of beneficial antioxidants (including beta carotene and vitamin E).
PEDIGREE Large Breed Adult Dry Dog Food
Big dawgs have big needs! Included in this complete and balanced formulation by Pedigree* are glucosamine and chondroitin for healthy bones and joints.
Plus, omega fatty acids are present to maintain a vibrant coat and skin as well as phosphorus and calcium to support the needs of large, active bones.
Cheap canned dog food
As is the case with cheap dry dog food, inexpensive canned or wet dog food also has its pros and cons to consider: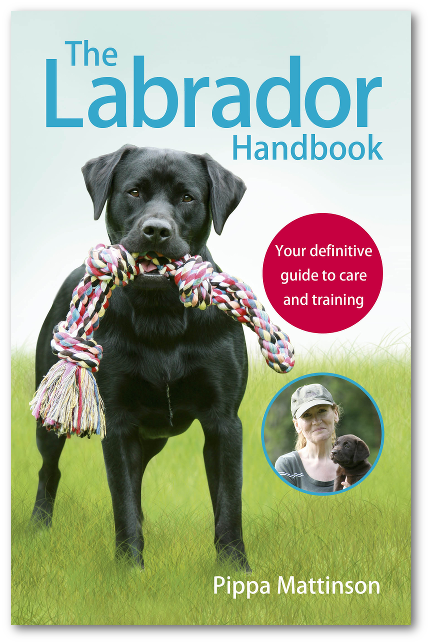 Pros:
Dogs love the aromatic smells that emanate from a wet food
Canned or moist food provides added hydration to your pup's diet
In general wet food offers fewer calories from carbohydrates
Cons:
Canned food has a more limited dish and shelf life vs. dry food
A wetter food contributes to plaque and tartar
Oftentimes a canned food is more expensive than dry food options
If you think that a wet food is the way to go for your dog, here are some excellent inexpensive choices to consider:
NUTRO Kitchen Classics Adult Wet Dog Food
This tasty fish and sweet potato entrée by Nutro* will sit well with your dog's taste buds at a price you'll like.
The dog food is all natural and contains no soy, by-product meal, artificial preservatives or flavors. Bon appetite!
Nature's Recipe Wet Dog Food, 2.75-Ounce Cup (Pack of 24)
Not one, but two high quality proteins star in this Nature's Recipe* inexpensive wet dog food.
Salmon and chicken are complemented by an easy to digest fiber source (pumpkin).
Healthy brown rice is included as an excellent source of carbohydrates, and there no grains such as corn or wheat to interfere with digestion.
Best Cheap Dog Food
We hope you've enjoyed our reviews of the best cheap dog food options that are sure to please your pampered pooch.
When looking for the best cheap dog food for your pet, remember to look for the AAFCO endorsement to be sure that you are buying a complete and balanced dog food.
Do you have a favorite cheap dog food selection that you'd like to share with us? We'd love it if you share your ideas in the comments section below!
Affiliate link disclosure: Links in this article marked with an * are affiliate links, and we may receive a small commission if you purchase these products. However, we selected them for inclusion independently, and all of the views expressed in this article are our own.
Sources
Association of American Feed Control Officials (AAFCO)
Chesney C.J., Food sensitivity in the dog: a quantitative study, Journal of Small Animal Practice, 2002
Jackson, H.A., et al, Evaluation of the clinical and allergen specific serum immunoglobulin E responses to oral challenge with cornstarch, corn, soy and a soy hydrolysate diet in dogs with spontaneous food allergy, Veterinary Dermatology, 2003
Paterson, S., Food hypersensitivity in 20 dogs with skin and gastrointestinal signs, Journal of Small Animal Practice, 1995
The Labrador Site Founder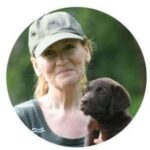 Pippa Mattinson is the best selling author of The Happy Puppy Handbook, the Labrador Handbook, Choosing The Perfect Puppy, and Total Recall.
She is also the founder of the Gundog Trust and the Dogsnet Online Training Program 
Pippa's online training courses were launched in 2019 and you can find the latest course dates on the Dogsnet website