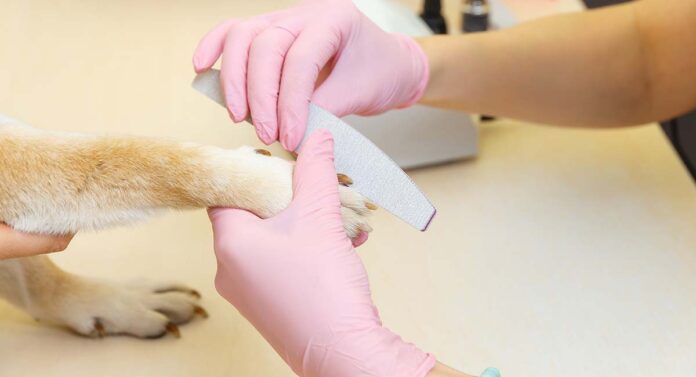 We're here to help you find the best dog nail file, to keep your pup's paws healthy and pain free. This article is more than just a list of our favourite nail files. We'll show you a wide range of tools for the job. And help you understand which is best for your dogs nails.
If your dog is scared of getting their nails trimmed, you may find the process gets easier if you switch to a dog nail file. We'll talk about that here as well.
All of these products were carefully and independently selected by The Labrador Site team. If you decide to make a purchase from one of the links marked by an asterisk, we may earn a small commission on that sale. This is at no extra cost to you.
Can I File My Dog's Nails?
Can you file your dog's nails? The short answer to this question is "yes." It's always a good idea to file your dog's nails when the tips become ragged or jagged. When this occurs, your dog could catch a nail on something and tear it. Potentially causing injury or infection. So a better question might be, "When should you file your dog's nails?"
When Should You File Your Dog's Nails?
A dog nail file is just one of several types of popular dog nail trimming tools. You'll learn more about in the next few sections of this article. Some dogs are afraid of having their nails clipped. For these dogs, a manual nail file or a quiet-operation electric dog nail file can be a perfect choice.
Another good alternative to traditional dog nail clippers is an electric dog nail file. This can be especially good for dogs with slow-growing nails who are not averse to the sound or its vibrations. As always, if you are not sure about which method is best for your dog, reach out to your family vet or a professional dog groomer for guidance.
The Best Types of Dog Nail File
Choosing the best types of dog nail file starts with learning a bit more about what each type has to offer.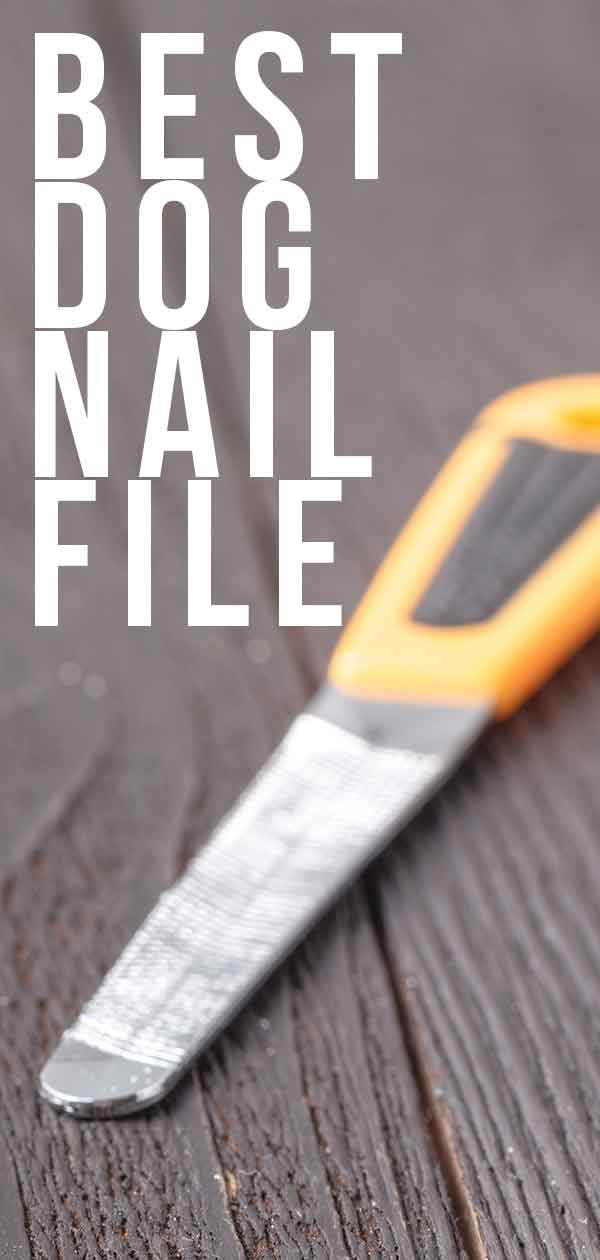 Always be sure to use a nail file designed specifically for dogs. Never use a nail file made for humans on your dog's nails.
Dog Nail Files Versus Dog Nail Clippers
If you're a first-time dog parent, you may be confused about the difference between a dog nail file and a dog nail clipper. And quite understandably. The two types of canine paw care tools are distinctly different. But they essentially do the same basic job. If your dog's nails tend to get very long, you may want to consider clippers. This tool is quicker than a dog nail file. And it causes less stress than the job of repeatedly filing your dog's nails until you reach the right length.
The Risk of Clippers
However, clippers come with the risk of cutting into the quick of the nail (the nerve and blood supply in the living nail). Whereas, a dog nail file—whether electric or manual—can give you more precise control over how and where you file. So now let's look at the three main types of nail files for dogs.
Electric Dog Nail Files
An electric dog nail file is sometimes called a Dremel file, rotary file, or nail grinder. This is the most popular dog nail file used for professional pet grooming.
The grinder can be made of sanding stone or a diamond bit (real or synthetic). The latter is the norm among professional dog groomers since diamond bits last much longer. Plus, they don't cause the nail to heat up. They can be used when the nails are wet and are easy to clean and sterilize. As long as your dog's nails aren't too long, an electric dog nail file basically fulfills two jobs in one:
Clipping your dog's nails.
Filing the nail to remove any jagged or rough edges.
Board Dog Nail Files
A board dog nail file, sometimes called an Emery board (when used for people) or manual nail file, is a great choice for small filing jobs. Keep one of these on hand in case you just want to smooth out a rough edge on one of your dog's nails. It is also a good idea to keep a small emery board in your dog's travel bag for emergency filing jobs. This can also be a great option for dogs that are scared of nail clippers or electric dog nail files. Your dog may tolerate these more readily.
If you have the time and inclination, you can also make a board dog nail file scratch pad (similar to a cat scratching pad) and teach your dog to file their own nails on it. This quick video will show you how.
Glass Dog Nail Files
A glass file, otherwise known as a crystal glass nail file, is another type of manual or board dog nail file. Crystal glass is very durable and quite efficient for smoothing. One or two strokes may be all you will need to get the job done. Because the crystal glass is not porous, it is incredibly long-lasting and easy to sterilize. Simply put it in the dishwasher!
So, here it is. Our curated list of recommendations for the best dog nail files in all three categories: board, glass, and electric.
Best Electric Dog Nail File
Electric dog nail files are powered by batteries, and may be rechargable too.
Dremel 7300-PT 4.8V Pet Nail Grooming Tool
This pro-grade, 4.8-volt electric file* took top honors at Geek Wrapped for versatility.
The tool comes with a two-year warranty, a 3-hour battery life, two speeds, cordless operation, and even a spare battery pack.
BOSHEL Dog Nail Grinder
This single-speed, low noise electric file* is a great choice for fearful pets.

The design makes it user-friendly for all size dogs. It comes with its own USB charging cable.
URPOWER Rechargeable Pet Nail Grinder
This extremely popular and highly rated rechargeable electric dog nail file* has three hours of battery life.

It comes with a diamond bit grindstone and a handy method of adjusting grinding speed and dog nail size (small to medium dogs). In addition, this nail grinder has its own USB charging cable plus a 30-day money-back guarantee and 90-day warranty.
Furminator Nail Grinder for Dogs
Furminator is a trusted name in dog grooming tools and this highly-rated, battery-operated electric file* is feature-packed.

Unique among dog nail grinders, this one has an LED light at the tip to help you see your dog's nail with precision. Plus, it comes with two grinding bands and 4 AA batteries.
Board Dog Nail Files
Safari Diamond File
This double-sided, round-end, stainless steel board dog nail file* comes highly recommended by dog owners.

They say it is durable and simple to use with its concave diamond filing board and easy-grip handle.
Hertzko Professional Pet Nail Clipper
If you're in the market for a dog nail clipper and dog nail file*, you won't find better than this highly-rated combo deal.

The clipper comes with a safety guard and the nail file has a texturized grip for a firm hold.
Telmo Professional Dog Nail Clippers and Trimmer
This is another great-value set that features both a safety lock-equipped dog nail clipper and a stainless steel dog nail file*.

Again, this one comes highly recommended by owners of medium to large-sized dogs.
Glass Dog Nail Files
Crystal Glass File
This double-sided glass dog nail file* is 6.5" L x 1.3" W x 0.2" D and comes in its own plastic case.

It is made of non-porous crystal glass. This file can be used for stand-alone nail filing or to quickly smooth your pup's nails after a trim. But it's made of glass. So be sure you don't drop it! Apart from that, owners say it is quick and quiet, great for scared dogs, durable and easy to use and clean.
Bona Fide Beauty File
This glass dog nail file* is made from Swarovski crystal and comes with its own plastic case. It measures 6.2" L x 1.2" W x 0.8" D and has safety-rounded edges.

Owners say even skittish dogs adapt easily to this quiet, smooth nail file and it vastly outperforms traditional sand or metal dog nail file products.
How to File Dog Nails
Do you need more tips? Well, there are two basic tasks to tackle.
Learn how to file dog nails yourself.
Get your dog used to having their nails filed.
Many new dog owners like to have someone else file their dog's nails the first time so they can watch and learn. Your dog's veterinarian or professional dog groomer should be happy to show you so don't be afraid to ask for help!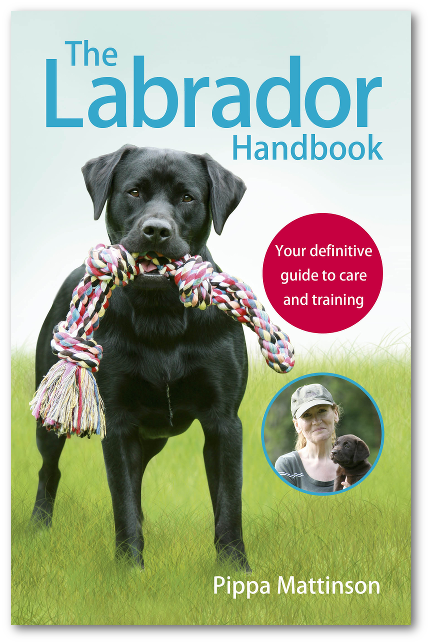 Every Dog is Different
When your dog is a puppy, her nails will be softer and easier to file. This is also a great time to get your puppy used to nail trim sessions! When your pup grows up and her nails are stronger and faster-growing, you may need to upgrade your dog nail file toolkit accordingly.
If you need guidance on how to encourage a fearful dog to allow you to access his nails for filing and trimming, we think you will love this article. Do you have your own tips or experiences to share about trimming your dog's nails? We'd love to hear in the comments section below.
Other Great Dog Products
If you have found this guide useful, we have lots of other great guides to help you. Take a look at some of the useful products you can get in the articles below.
Affiliate link disclosure: Links in this article marked with an * are affiliate links, and we may receive a small commission if you purchase these products. However, we selected them for inclusion independently, and all of the views expressed in this article are our own.
Related Articles
Further Reading
The Labrador Site Founder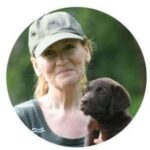 Pippa Mattinson is the best selling author of The Happy Puppy Handbook, the Labrador Handbook, Choosing The Perfect Puppy, and Total Recall.
She is also the founder of the Gundog Trust and the Dogsnet Online Training Program 
Pippa's online training courses were launched in 2019 and you can find the latest course dates on the Dogsnet website