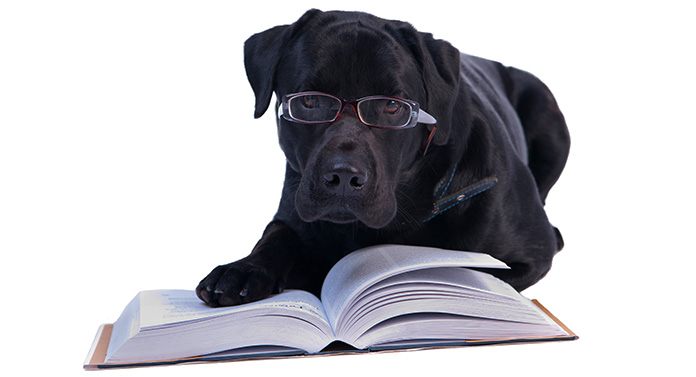 Dog quotes are almost as popular as dogs! Dogs and humans have lived together for thousands of years. So, it's no surprise that there is a dog quote for every occasion in your pup's life. But, with so many quotes available, finding the one that says just what you want it to can be hard. So, we've gathered all the classics here in one place for you. And grouped them into categories to help you find the perfect dog friendship quotes, dog family quotes, loss of a dog quotes, and more. Finding the perfect dog quote has never been easier!
Short dog quotes
We share so much of our lives on social media these days, including delightful pics of our dogs. So, you might be looking for perfect short dog quotes to add as a caption on Facebook or Instagram. Look no further than the very short dog quotes below.
"Happiness is a warm puppy." Charles M. Schulz
"Life is a series of dogs." George Carlin
"Dogs never lie about love." Jeffrey Moussaieff Masson
"Qui me amat, amet et canem meum. (Love me, love my dog.)"Saint Bernard of Clairvaux
"Everything I know, I learned from dogs." Nora Roberts
"Dogs' lives are too short. Their only fault, really." Agnes Sligh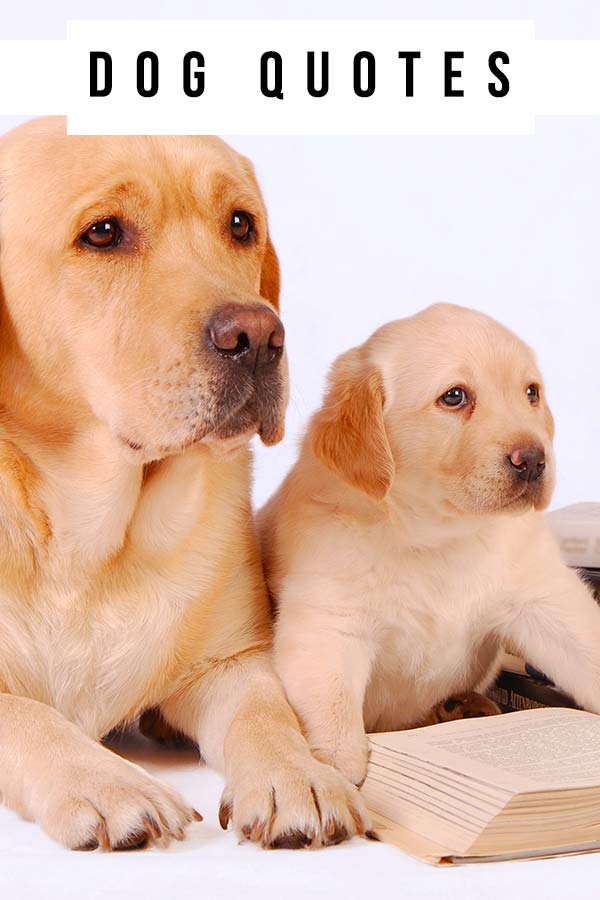 Dog friendship quotes
Do you ever notice how there aren't any popular stories about people and dogs that don't describe the purest kind of friendship? For so many of us our dogs are truly our besties! Plus, sometimes it seems we were literally made for each other, as these dog friendship quotes describe!
"The better I get to know men, the more I find myself loving dogs." Charles de Gaulle.
"You know, a dog can snap you out of any kind of bad mood that you're in faster than you can think of." Jill Abramson
"The bond with a true dog is as lasting as the ties of this earth will ever be." Konrad Lorenz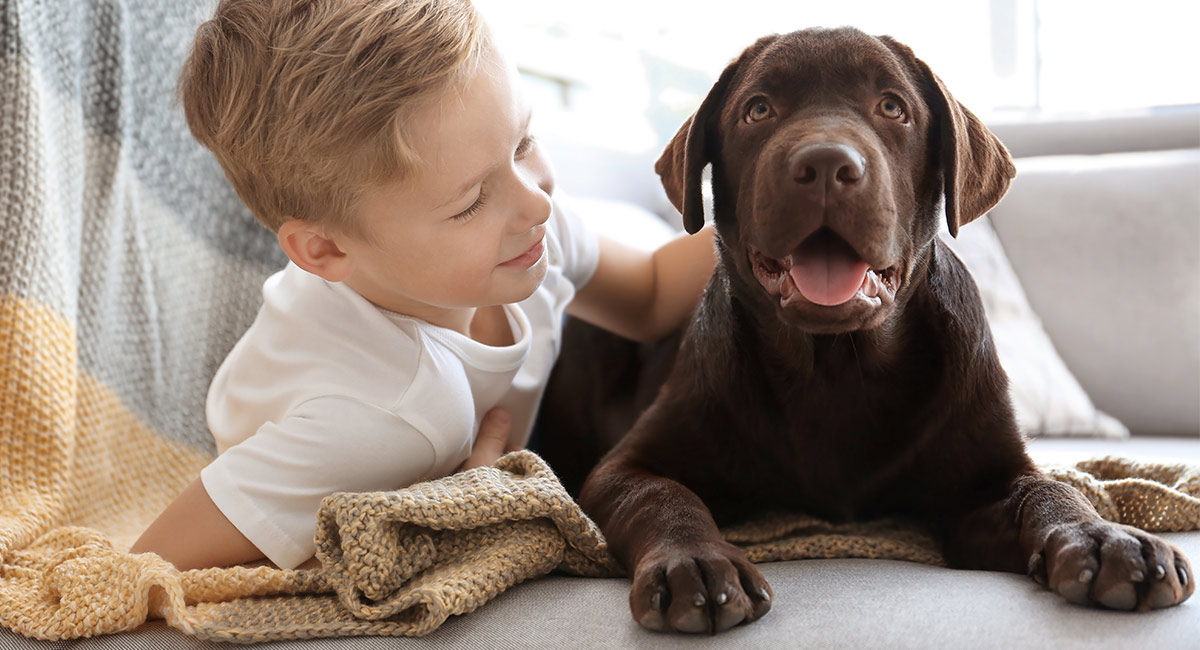 "I've been in that angst of loneliness, where you're really alone in the universe, except for the dog." William Shatner
"I do feel a lot more comfortable when my dog is with me." Brian Schweitzer
"There's a tremendous difference between being alone and lonely. You could be lonely in a group of people. I like being alone. I like eating by myself. I go home at night and just watch a movie or hang out with my dog." Drew Barrymore
Dog family quotes
For centuries, dogs have been a part of family life. They are our children, our companions, and a shoulder to cry on. As they say: "What is a home without a dog?"
"When the Man waked up he said, 'What is Wild Dog doing here?' And the Woman said, 'His name is not Wild Dog any more, but the First Friend, because he will be our friend for always and always and always." Rudyard Kipling
"Dogs are not our whole life, but they make our lives whole." Roger Caras
"A dog reflects the family life. Whoever saw a frisky dog in a gloomy family, or a sad dog in a happy one? Snarling people have snarling dogs, dangerous people have dangerous ones." Arthur Conan Doyle
"A dog is like a person—he needs a job and a family to be what he's meant to be." Andrew Vachss
"I let the dog out, or I let him in, and we talk some. I let him know that I like him, and he lets me know that he likes me." Kurt Vonnegut
Dog mom quotes
Little girls with dogs grow up to be women with dogs – life just wouldn't be whole without being a dog mom. But isn't being a dog mom just the BEST? When you are a mom to a dog, every other decision in life gets filtered through your dog's life, your dog's needs, your dog's wellbeing. Below are our pick of dog mom quotes.
"I have a dog. He cuddles with me all night, so I don't really need a boyfriend." Sara Sampaio
"My relaxation has always been my animals – going to the dog park with them, going to the beach." Hilary Swank
"Nobody's going to tell me that my dog doesn't love me. That's crazy talk." Carrie Underwood
Dog love quotes
Ahhh….the loyalty and unconditional love of a dog. Thank goodness for it! But as much as we love our canine sidekicks, it can still be so incredibly difficult to find just the right words to say it! So, these "I love my dog quotes" sum up the love we share with our dogs so perfectly!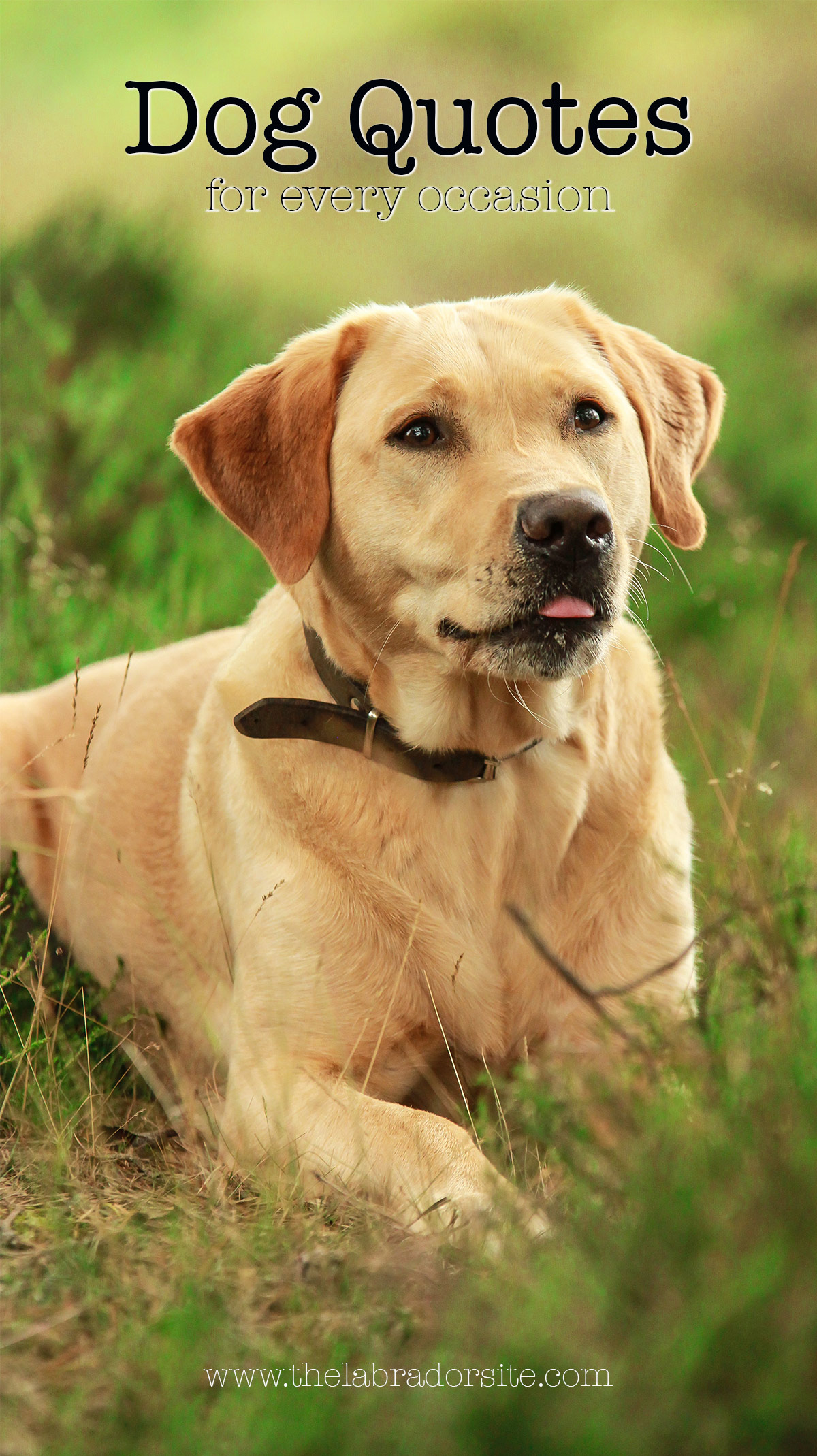 "A dog will teach you about unconditional love. If you have that in your life, things won't be too bad." Robert Wagner
"A dog is the only thing on earth that loves you more than he loves himself."
― Josh Billings
"It's just the most amazing thing to love a dog, isn't it? It makes our relationships with people seem as boring as a bowl of oatmeal." John Grogan
"Actually, my dog I think is the only person who consistently loves me all the time." H.G. "Buzz" Bissinger
"I'm a huge dog person; I love to hug and kiss them." Danielle de Niese
But, if you still haven't found just the right dog love quote in this section you can find some more dog love quotes here.
Dog as your therapist quotes
Isn't it amazing how our dogs immediately sense when we are feeling low. Then, they seem to know just what to do to pull us out of our gloom. It's like having a personal therapist right in your home, all hours of the day, as these quotes describe so well.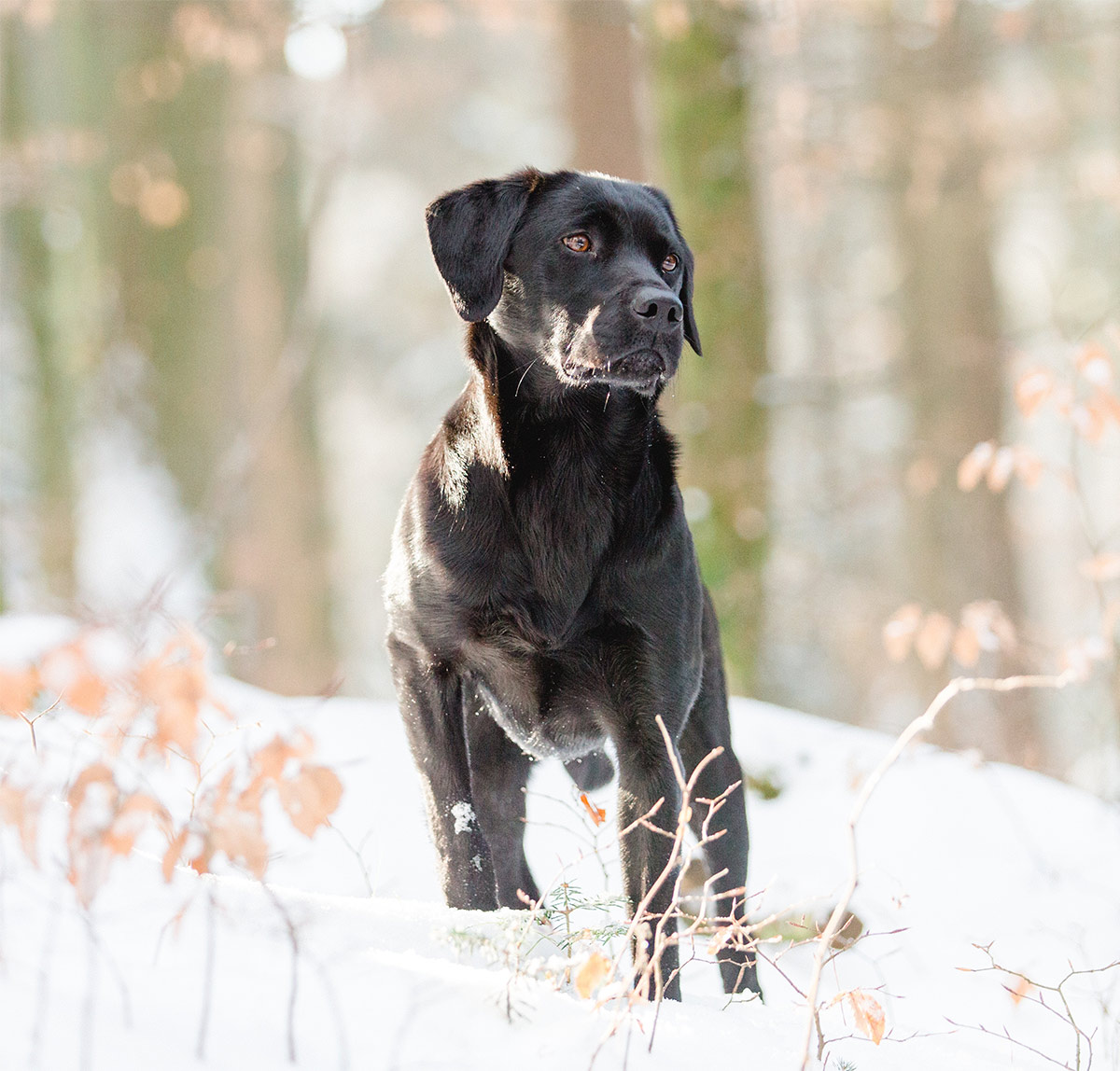 "The best therapist has fur and four legs." Unknown
"Petting, scratching, and cuddling a dog could be as soothing to the mind and heart as deep meditation and almost as good for the soul as prayer." Dean Koontz
"I have found that when you are deeply troubled, there are things you get from the silent devoted companionship of a dog that you can get from no other source." Doris Day
"You see, sometimes in life, the best thing for all that ails you has fur and four legs." Mark J. Asher
Funny dog quotes
Some of life with our dogs is serious: vaccinations, training sessions, getting "fixed"…. But this is not all there is. The funny, laughing, smiling moments make any serious moments worth it, as these funny dog quotes remind us.
"Ever consider what our dogs must think of us? I mean, here we come back from a grocery store with the most amazing haul — chicken, pork, half a cow. They must think we're the greatest hunters on earth!" Anne Tyler
"You can say any fool thing to a dog and the dog will just give you this look that says, 'My GOSH, you're RIGHT! I NEVER would've thought of that!" Dave Barry
"Outside of a dog, a book is man's best friend. Inside of a dog it's too dark to read." Groucho Marx
"Scratch a dog and you'll find a permanent job." Franklin P. Jones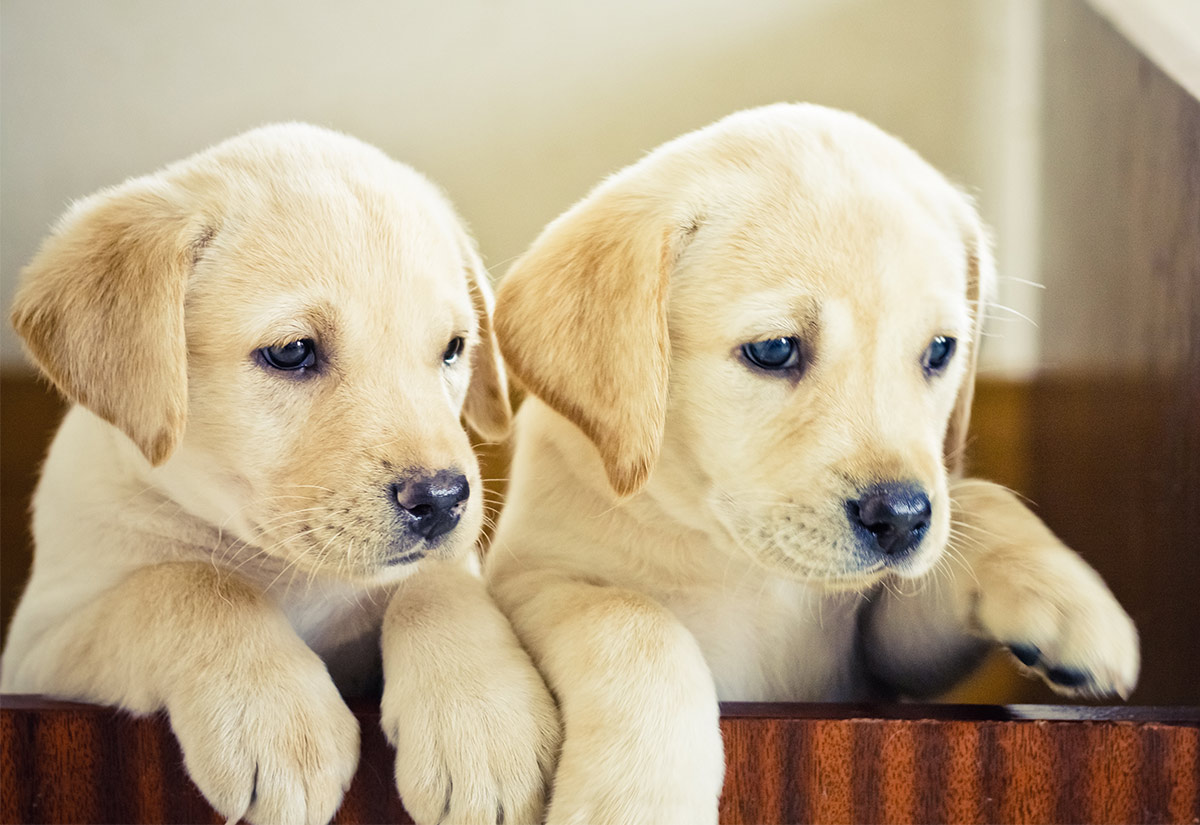 Wisdom dog quotes
Often it seems like dogs are born chock-full of wisdom, and these wisdom dog quotes simply confirm it to be true!
"All knowledge, the totality of all questions and all answers is contained in the dog." Franz Kafka
"Dogs are the magicians of the universe." Clarissa Pinkola Estés
"In order to really enjoy a dog, one doesn't merely try to train him to be semi-human. The point of it is to open oneself to the possibility of becoming partly a dog." Edward Hoagland
"You can look at your dog and see that it's thinking and has strong feelings. And if it does, so do wolves. And if wolves do, so do elephants. People aren't the only beings that think and feel." Elizabeth Marshall Thomas
"If I could be half the person my dog is, I'd be twice the human I am." Charles Yu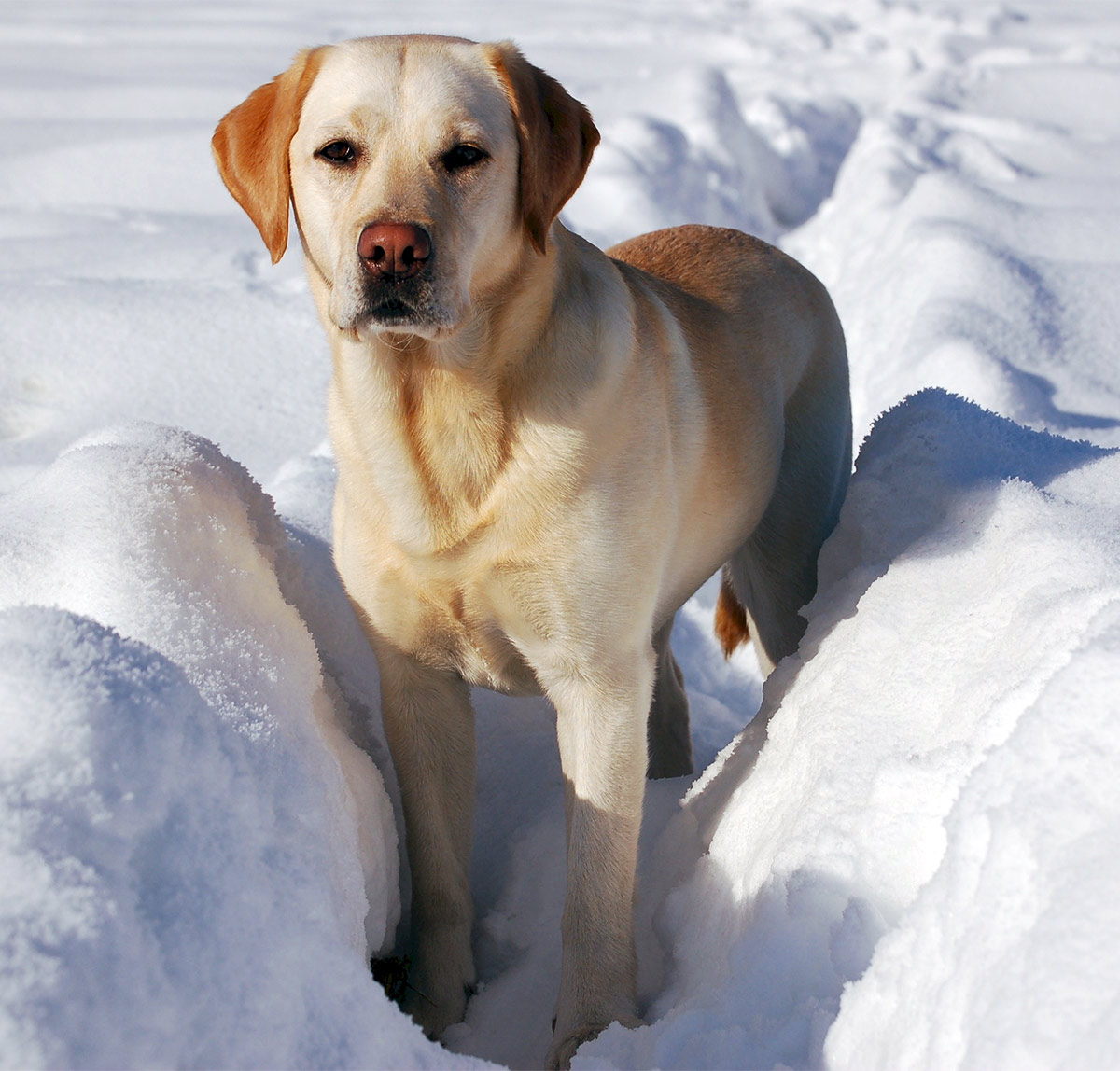 Dog quotes by famous people
The love and companionship of dogs is something which we have in common with the rich and famous. So, maybe that's why we find dog quotes by politicians, actors, singers, and other famous people so fascinating.
"I see dog stories as an antidote to the dire news that nothing is ever going to get better." Bruce Cameron
"You want a friend in Washington? Get a dog." Harry S. Truman
"I love road trips! My husband and I love that. We bought a truck with a bench seat so we could put the dog in the middle." Barbra Streisand
"This morning I lay in the bathtub thinking how wonderful it would be if I had a dog like Rin Tin Tin. I'd call him Rin Tin Tin too, and I'd take him to school with me, where he could stay in the janitor's room or by the bicycle racks when the weather was good." Anne Frank
Spiritual dog quotes
Have you ever had the suspicion that your pet dog is so much more than "just" a dog? Then you will resonate with these dog lovers who put a spiritual slant on life with their dog.
"Until one has loved an animal, a part of one's soul remains unawakened." Anatole France.
"I don't really understand that process called reincarnation, but if there is such a thing I'd like to come back as my daughter's dog." Leonard Cohen
"My dog doesn't worry about the meaning of life. She may worry if she doesn't get her breakfast, but she doesn't sit around worrying about whether she will get fulfilled or liberated or enlightened. As long as she gets some food and a little affection, her life is fine." Charlotte Joko Beck
"I took solace in my relationship with God, who, along with my dog, was my best friend growing up." Lisa Bonet
Dog walking quotes
Walking the dog is part of life with your dog. It's simply not optional when your canine sidekick has to go. No matter what, we will go walking together, as these dog walking quotes remind us!
"A dog is one of the remaining reasons why some people can be persuaded to go for a walk." O. A. Battista
"The dog doesn't know the difference between Saturday, Sunday and Monday, so I have to walk the dog early on those days too." Donna Shalala
Rescue dog quotes
The life of dogs can have a sad part too. But we can make a difference to their lives just like they make a huge difference to ours. As these rescue dog quotes highlight, rescuing a pup in need can be a life-changing and life-affirming experience!
"You can't buy happiness but you can rescue it" Unknown
"Dogs have a way of finding the people who need them, filling an emptiness we don't even know we have." Thom Jones
"A lot of shelter dogs are mutts like me." Past-President Barack Obama
"It just kills me when people buy a dog when there are dogs in shelters. I still get emotional when I think of Karl sitting in that shelter. I wasn't looking. I didn't even think I had time for a dog, and then I met this little one and he needed help. It's been so amazing to see him transform into a happy and confident companion." Bob Harper
Old dog quotes
In people talk, we prefer words like "seasoned" or "golden years" when describing our age. But as these old dog quotes highlight, dogs don't care. They just want to spend every single minute of their remaining days with us!
"When you have dogs, you witness their uncomplaining acceptance of suffering, their bright desire to make the most of life in spite of the limitations of age and disease, their calm awareness of the approaching end when their final hours come. They accept death with a grace that I hope I will one day be brave enough to muster." Dean Koontz
"Old dogs, like old shoes, are comfortable. They might be a bit out of shape and a little worn around the edges, but they fit well." Bonnie Wilcox
"Blessed is the person who has earned the love of an old dog." Sydney Jeanne Seward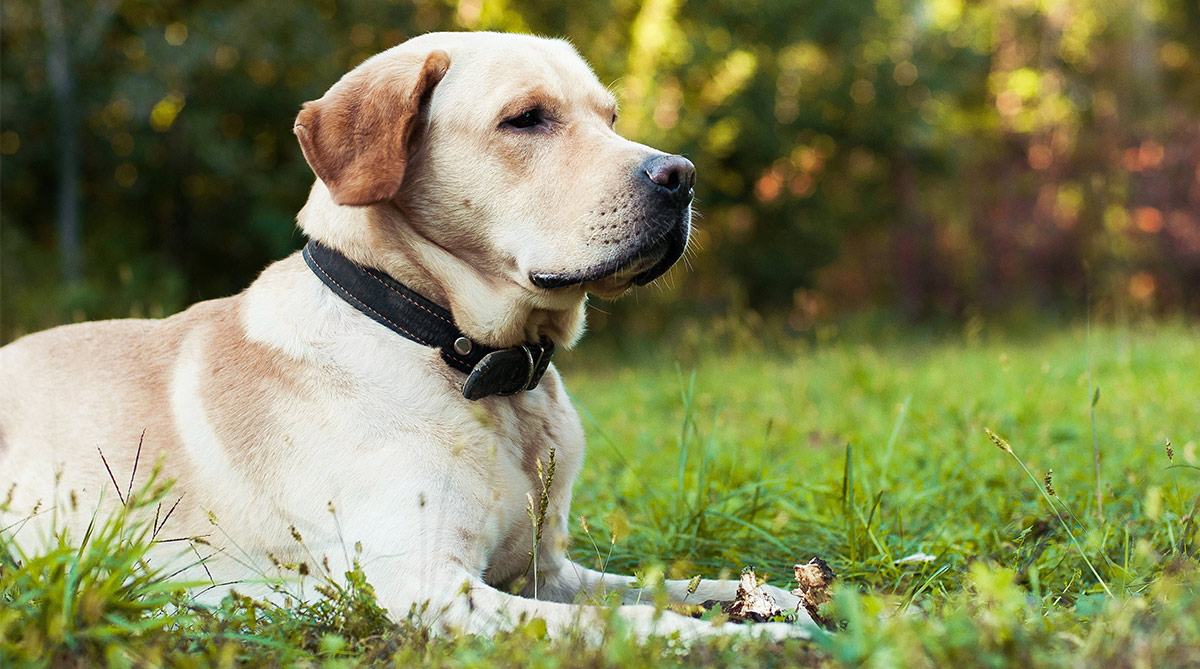 Loss of dog quotes
There are two near-universal life experiences most dog owners share: loving a dog and grieving when that dog passes. Plus, it's the love we shared with our dog that makes us strong enough to deal with the grief. So, these loss of dog quotes remind us that when we love, that love lasts beyond the physical and becomes eternal.
"I've changed my ways a little, I cannot now run with you in the evenings along the shore.
Except in a kind of dream, and you, if you dream a moment, you see me there." Robinson Jeffers
"If there are no dogs in Heaven, then when I die I want to go where they went." Will Rogers
"For those who love dogs, it would be the worst form of a lie to call any place where dogs were banned 'Paradise.' Certainly no loving God would separate people from their canine friends for eternity." Stanley Coren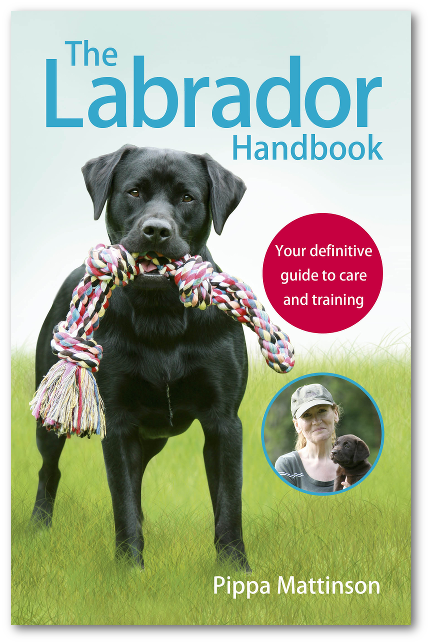 "I think, more than anything else, my dog's death has made me grow up. I find myself thinking about the world in a more serious way." Zendaya
"Nature is very cruel. It is much riskier to love any living being than not. I'm painfully aware that even my little dog is a walking bundle of mortality. I'm painfully aware he's going to pass." Mark Rylance
Didn't find a quote that expresses what you are feeling? You can find some more loss of dog quotes here.
Happy dog quotes
Maybe you are feeling a bit sad after reading the dog loss quotes. So, let's get a smile back on our face with some quotes about how much happiness our dogs give us.
"Whoever said you can't buy Happiness forgot little puppies." Gene Hill
"Why does watching a dog be a dog fill one with happiness?" Jonathan Safran Foerha
"The greatest pleasure of a dog is that you may make a fool of yourself with him, and not only will he not scold you, but he will make a fool of himself, too." Samuel Butler
What are the best dog quotes?
We hope you have enjoyed this carefully curated list of some of the best dog quotes in existence! Did we miss any of your favorites? Please let us know by posting it in the comments section here!
The Labrador Site Founder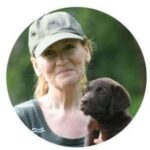 Pippa Mattinson is the best selling author of The Happy Puppy Handbook, the Labrador Handbook, Choosing The Perfect Puppy, and Total Recall.
She is also the founder of the Gundog Trust and the Dogsnet Online Training Program 
Pippa's online training courses were launched in 2019 and you can find the latest course dates on the Dogsnet website