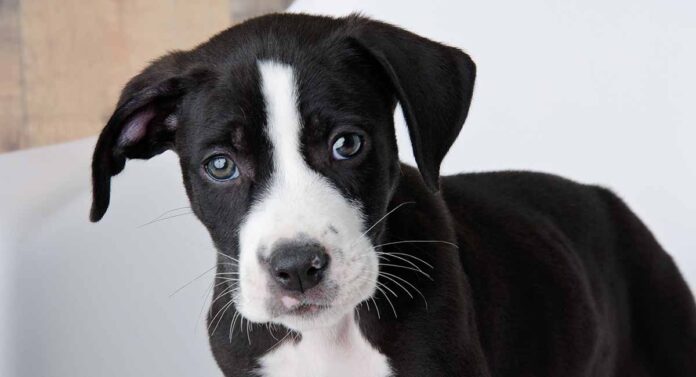 The Pitbull Lab mix is a designer hybrid dog that is energetic, intelligent, loyal and protective. Pitbull Lab mixes are also known as a Bullador, Pitlab or Labrabull. A medium sized cross between Labrador Retriever and American Pitbull Terrier, they weigh up to 90lbs and are best suited to active homes with a backyard and plenty of time for exercise and training. When socialized and cared for they are not aggressive dogs, and can do well with families and older children. Although due to their guarding and fighting ancestry, they can act as watchdogs and be wary of strangers. Yet they are eager to please their owners, love fuss and attention, and make amazing companions. Today we'll share the typical breed traits and behaviors of a Pitbull Lab mix, and help you to find a friendly, healthy Bullador puppy.
Contents
The Pitbull Lab Mix can be a great pet for the right home. In this article we will look at how well suited the Labrabull is to your family, and give you tips for finding the perfect puppy. We will also give you the information you need to properly feed, care for and groom your dog. We're going to look at the physical characteristics and temperament of the Pitbull Lab mix. We'll talk about finding breeders, and raising and caring for, a growing Bullador puppy. And explore their behavior traits and training, exercise and socialization requirements. This guide is packed with information and will help you decide whether an adult Lab Pitbull mix will suit your home and lifestyle.
What is a Pitbull Lab Mix?
A Bullador is a mix between an American Pitbull Terrier and a Labrador Retriever. Because they're a mixed breed, there simply is no way to predict with certainty what a Pitbull Lab Mix temperament will be like! They could inherit characteristics from either parent. But there are certain attributes both breeds have in common, like loyalty and intelligence.
The Bullador is an athletic and enthusiastic dog with a brave, affectionate temperament. They sport a short, high shedding, dense coat in a variety of color combinations. As a crossbred dog has so many variables in its genetic background, it's a good idea to understand both the Lab and Pitbull profiles to gain a sense of what to expect from Lab and Pitbull Mix puppies!
Popularity: Rising fast!
Purpose: Pet
Weight: 60 to 90 pounds
Temperament: Courageous, loyal, and friendly
Where do Pitbull Lab Mix dogs come from?
Labradors and Pitbulls have been being bred together informally for years, for pet homes and as ranch dogs. But in recent years with the rise of the designer first generation dog mixes, then are gaining more of a following.
Labs are one of the most popular breeds in the US. Their ancestors originated in Canada and they were bred there in the 18th century to aid fisherman who needed a trusted and reliable helper dog. On the flip side, this hard-working, rough and tough canine also has a sweet personality. This earned it a place as a family dog back home once the day's work was done.
Today Labs are best described as loyal, intelligent, friendly and eager-to-please. Labs can co-exist with various age groups as well as with a cross-section of other animals. They take to training easily and make Labs a popular choice as police dogs, service dogs, and therapy dogs.
The Pitbull originated from crossing Bulldogs with Terriers back in the 1800s. Two common types of Pitbull breeds are the American Pitbull Terrier and the American Staffordshire Terrier. Breeds used for fighting, bullbaiting a ratting.
Despite their lurid beginnings, the Pitbull is actually an affectionate breed with a fierce loyalty to their owners. Once brought over from the UK to America, Pitbulls were commonly used as farm dogs to protect livestock and herd sheep.
They were known for their docile temperament with people and children and were not just working dogs but family pets. Pitbulls are strong, athletic, and courageous dogs, but underneath it all, they are often big softies looking for the same love and attention as any pet.

Pitbull Lab Mix Appearance
A Bullador inherits a wide head with the ears of a Lab. They have expressive eyes, pointed ears and a long fairly straight tail.
In other words, given his parentage, your pup can be counted on to be one of the most handsome dogs zipping around the dog park!
How Big is a Pitbull Lab mix?
The Labrador Pitbull mix is a medium to large, powerful, dog that can reach up to two feet in height and weigh anywhere from 50 to 90 pounds when fully grown.
Pitbull Lab Mix Coat Type and Colors
Like their parents, the Pitbull Lab Mix has a short coat that is easy to brush. The fur is smooth and shiny, and not difficult to maintain.
Colors depend on whether you obtain a Black Lab and Pitbull Mix, a Chocolate Lab Pitbull Mix, or a Yellow Lab Pitbull Mix. You can expect the common coat colors to be a solid tan, black, white, yellow, or brown. However, the Pitbull Lab Mix can also come with various colors like the Pitbull; so a brindle is entirely possible!
Do Pitbull Lab Mixes Shed A Lot?
Pitbulls tend to shed on the low to average end of the spectrum. However, a Lab Pitbull Mix could well take after their Labrador parent in the molting department and be more of a heavy shedding dog.
Either way they are not a hypoallergenic dog and are not recommended for allergy sufferers. They can also need quite a lot of grooming in the shedding season, despite their short coat.
Pitbull Lab Mix Grooming
A Pitlab has a silky, short, and dense coat that benefits from brushing to keep it shiny. The Labrador undercoat is not common in this particular mix breed. Due to being a high shedding dog Labs need a good grooming tool for the heavier shedding parts of the year. A weekly brush the rest of the time should be fine.
You can keep your fur baby's neat and clean through regular attention to their nails and ears. Use a doggie toothbrush and toothpaste to keep his pearly whites clean. And at the same time check for any signs of infection.
Overall, Pitbull Lab Mix parents report that their pet's grooming needs range from low to moderate. So, it's safe to say that this hybrid falls squarely in the average range in regard to grooming.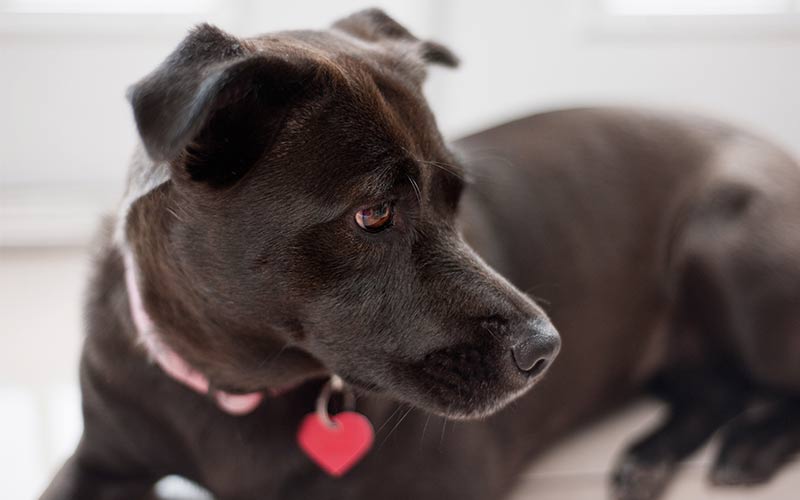 Pitbull Lab Mix Temperament
The American Pitbull Terrier hails from the English Pitbull Terrier. The latter was bred in the 19th century to be used in physically punishing ways, such as dogfighting.
In America, this tenacious and strong dog was bred with larger canines and was used as a farm dog, who was also called upon to aid in hunting large game. Today, the American Pitbull Terrier retains an alert and protective nature. He is known for his courage, determination, and loyalty, but also comes with a reputation for being a naturally aggressive breed.
This is not entirely unfounded. Data from studies on bite statistics, clinic records, and experts' opinions inform much of our understanding of canine aggression. And according to one source on dog bites, in 2016 there were 22 Pitbull dog bite fatalities in the US.
Accounting for 71% of all US dog bite related deaths. For the same year, Labradors and their mixes were responsible for 3 deaths. The Pitbull is a banned breed in some countries including the United Kingdom.
In regard to this particular mix breed, one source reports that between 1982 and 2014, 46 Pitbull Lab Mix attacks had been recorded. In the case of the Bullador, one should be aware of the Pitbull's possible potential for aggression.
Are Pitbull Mixes Aggressive?
However, a lot of people believe that this loyal dog has been maligned. Counter-arguments regarding the dangerousness of this breed highlight the fact that until the mid-1900s, the Pitbull was not a feared dog. And was actually considered a friendly family pet.
This argument identifies the change in attitude as a social construct and media bias rather than any actual increase of aggression in this breed. The unreliability of victim and witness memory and accuracy of identifying dog breeds correctly has also become an area of interest in the Pitbull debate.
Some believe that attacking breed is often misidentified when victims report dog bites. It is important to note that it is only the American Pitbull Terrier under scrutiny.
Temperaments of other Pitbull breeds, like the American Staffordshire Terrier, have never been called into question. However, we would add a note of caution here. There are plenty of sources now that argue that Pitbulls may be less likely to bite than previously thought.
Bite Type and Frequency
It is possible that they are not much more likely to bite than many other popular breeds. However when weighing this up it is important to bear in mind the possible consequences of a bite, should one happen.
While no dog bite is pleasant, the American Pitbull has been bred with the physical structure needed to bite hard. With big canine teeth and strong jaws. And when a Pitbull bites, it doesn't bite and let go. It holds on.
The damage done by their bite has the potential therefore to be far greater than that of a typical dog bite. This is especially relevant in families with small children. This trait could be passed to your Pitbull Lab mix.
Pitbull Lab Mix Personality
You can never be certain which traits your dog will inherit from which parent, so you can't predict the exact temperament of your Pitbull Lab pup. They will likely be an energetic and loyal dog that loves attention from their owner.
If there is more Pitbull temperament in them, your dog may be more reserved and docile. Thorough socialisation will be essential for this pup. If they inherit more Labrador personality they will probably be very social and exuberant.
Pitbull Lab Mix Socialization
Early socialization is key to fine-tuning your dog's affinity for other animals, including humans! With socialization and good breeding practices, you can have a reasonable expectation that they will get along well with children and possibly other dogs. And will make a good family pet.
When it comes to other pets, the Labrador side of your Pitbull Lab Mix has a better chance of getting along with them than the Pitbull does. As we've noted before, there is no way of predicting which side of his family tree your pup will lean more toward.
You should take caution with strangers and other dogs until you know how your animal typically reacts in such situations. Although a pup with a very friendly Pitbull parent, that is well socialized, could be a very friendly and cuddly companion indeed.
Training Your Pitbull Lab Mix
Fortunately, like his Labrador progenitor, an intelligent Pitbull Lab Mix will take to training readily.
It is advised to start training young, as early as 8 to 12 weeks old. The longer you wait the more strong-minded your dog may become. With consistent and positive reinforcement training methods, they can be a terrific and well-mannered companion.
It should be noted that punishment based training is not recommended as a modern training method and it has the potential to mask problems and cause or exacerbate aggression.
Pitbull Lab Mix Exercise
A Pitbull Lab Mix will require a lot of exercise due to its size and both parent breeds being active dogs. Therefore access to things like a yard for self-exercise, fetch with the owner, and space and time to run around is important.
Owners should be aware of health issues (discussed below) such as Hip and Elbow Dysplasia and Exercise Induced Collapse (EIC) and adjust exercise routines for their dog in consult with a vet.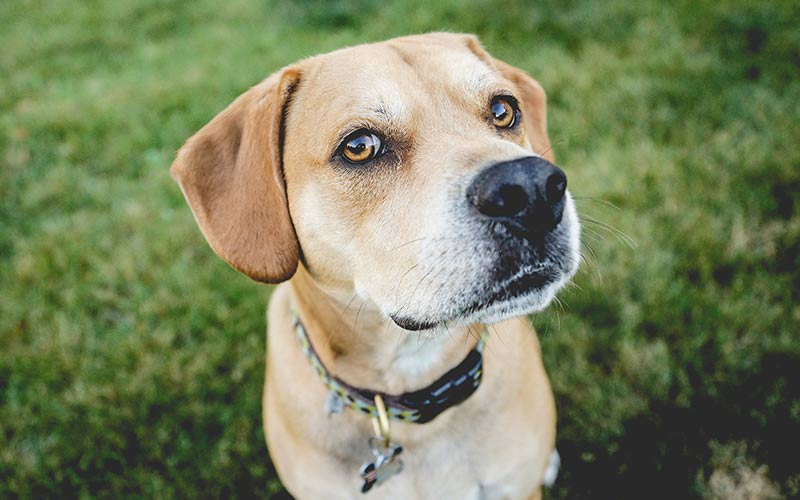 Pitbull Lab Mix Health
What potential health issues will a Pitlab inherit? You can never be sure which health issues your dog may inherit, so it is important to understand the conditions common to each breed. As well as the signs and symptoms of these conditions. Let's take a look at the health issues common to each parent breed
Based on his parentage, the Pitbull Lab cross is at risk to inherit joint problems. Larger dogs generally have greater issues with hip and elbow dysplasia, and both parent breeds are prone to hip dysplasia. In addition, gastric bloat and hypothyroidism may be potential issues for your pup.
You should inquire with your breeder about heart, eye, skin, and ear issues. Purchasing your puppy from a reputable breeder decreases the chances of owning a dog with unexpected, surprising health problems. You should test both parents for health conditions that commonly affect their breed.
Labrador Health
The Labrador has a few more common hereditary health issues than the Pitbull. They both share a high prevalence of hip dysplasia, as most large breeds are prone to this. Skin allergies and ear infections are minor health concerns common to Labradors. Most of these conditions can be screened through DNA testing. Recommended testing includes:
Progressive Retinal Atrophy (PRA)
Exercise Induced Collapse (EIC)
Hereditary Cataracts (HC)
Hereditary Nasal Parakeratosis (HNKP)
Centronuclear Myopathy (CN)
Hip & Elbow Evaluations

Pitbull Health
The Pitbull doesn't have a long list of hereditary health issues and is generally a healthy dog. Like any breed, they have some minor health issues to be aware of, like skin problems and allergies.
As a short-haired breed, they are more susceptible to skin issues and allergens. Pitbulls are at a higher risk of demodectic mange, especially as puppies. This skin condition comes from parasitic mites living on the dog's hair and generally only become a problem for dogs with immature immune systems, like puppies. Treatment can range from topical ointments to special shampoos and oral medication.
It is also common for Pitbulls to have seasonal environmental allergies. Signs include excessive licking, bald spots, or bumps on the skin. Check with your veterinarian for the best treatment options. These are the recommended testing for Pitbulls: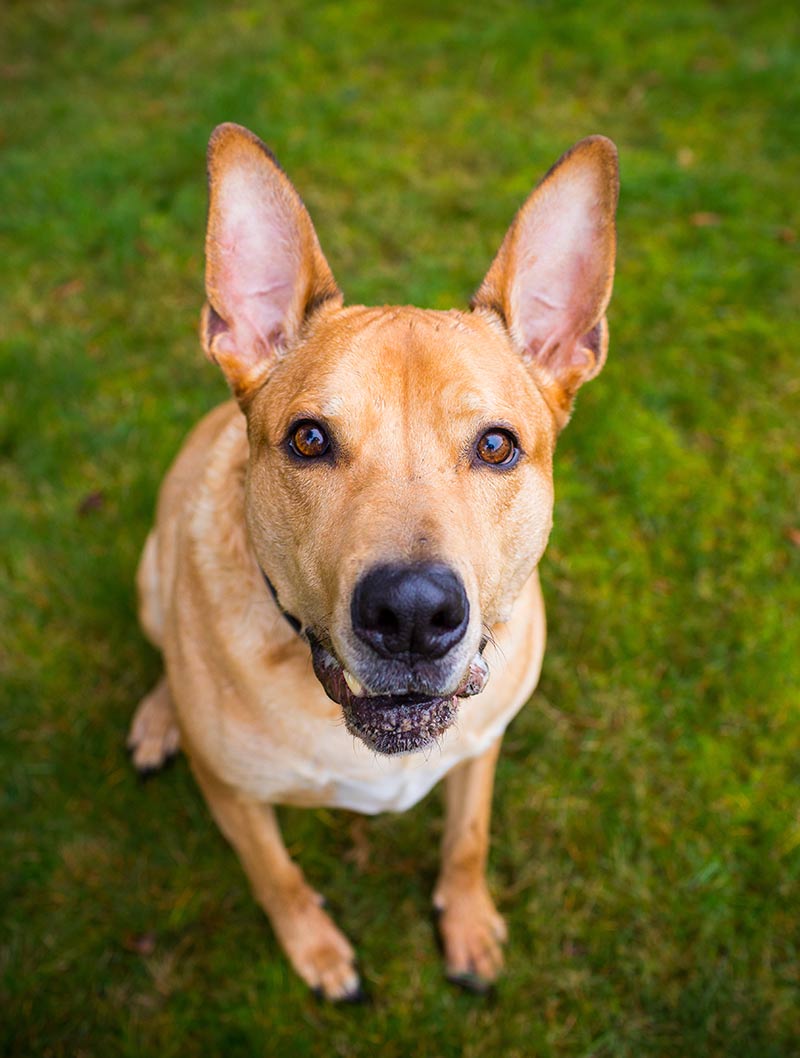 Pitbull Lab Mix Life Expectancy
The average lifespan of a Labrador Retriever is 10 to 12 years and the Pitbull's life expectancy ranges from 10 to 15 years. It is a reasonable expectation that the Pitbull Lab cross has a similar life expectancy to that of the parent breeds.
Do Pitbull Lab Mixes Make Good Family Pets?
Labradors are one of the most popular family dogs. They have a friendly and affectionate nature. On the other hand, Pitbulls have had mixed reviews in this department. You probably associate Pitbulls with dog fighting and aggression. Historically, though, they are known for being loyal family dogs that are good with children.
This mixed-breed would make a good family pet if bred and socialized properly like any other dog. If you decide to get a Pitbull Mix, be sure to observe the temperament of the Pitbull parent and socialize your pup early to help increase the chances of a friendly, gentle companion.
Unlike Labs, Pitbulls do not get on well with other animals so your pup may do best as the only furry child. Another option would be to get a purebred Lab or another kind of mix.
Is A Pitbull Lab Mix Right For Me?
With the responsibilities of a large breed and the controversial views on the Pitbull, there is a lot to consider before deciding to bring a Bullador home.
Cons
A few hereditary health problems to watch out for
The temperament of the Pitbull Mix could range from friendly and affectionate to aggressive
Traditionally, Pitbull Mixes don't get on well with other animals
This breed requires a lot of time and space for exercise
Pros
Low-moderate maintenance grooming
Generally healthy parent breeds
Playful, loyal, and friendly temperament
Considered an easy-to-train dog
To sum up, you should carefully consider all the relevant information before making a final decision to add a Bullador to your life. Especially the unpredictable nature of a cross breed.
Rescuing a PitLab
All too often designer dogs end up relinquished by owners who were ultimately unable to care for their needs. You can find many rescue groups and resources online and listed below to rescue a Pitbull and Labrador Mix puppies.
Not all mixed breeds have their own specific rescue. However, breed rescues for the purebred parents often take in related mixes as well. Remember, these organizations likely will not have detailed information about your pup's history or parent breed health information.
Finding a Pitbull Lab Mix Puppy
With the increasing popularity of mixed-breed puppies, it is important to find a responsible breeder that follows the recommended guidelines for all health testing. Make sure they provide a clean and loving environment for their dogs.
Working with a good breeder is the best way to increase your chances of a healthy and happy Pitlab Mix Puppy. Pet stores and puppy mills have a reputation for producing unhealthy puppies, sometimes with more challenging temperaments.
Unethical breeding practices and poor treatment of the parent breeds, especially with the Pitbull parent, may not produce the desirable traits you are hoping for in your new Pitbull Lab Mix Puppy.

Similar Breeds
Here are some other mix breeds that will interest you
For a more comprehensive list of popular Lab mixes and Pitbull Mixes check out these articles:
Labrador Pitbull Mix Breeders
It goes without saying, but you should only deal with an ethical, reputable breeder that can ensure your Labrabull was crossbred from parents free of medical issues.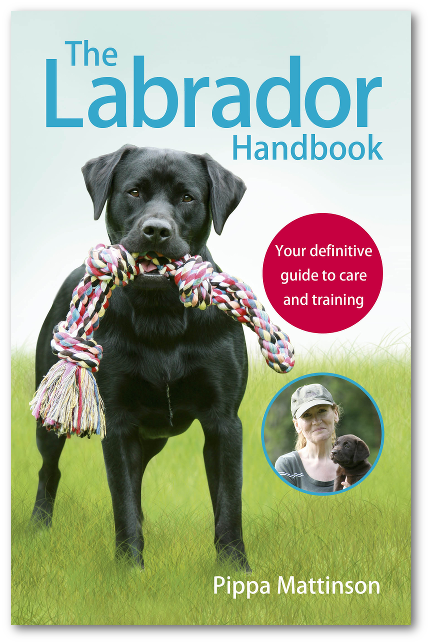 A breeder must provide you with the health clearances of your dog's parents. A good breeder is happy to provide evidence of clean health checks and to answer all of your questions about the Bullador. Plus, your breeder should be asking you questions to make sure you are equipped to handle this large, energetic breed.
If you buy from a breeder, ask about the temperaments of your Pitlab parents. You can also ask to see the bloodlines of both of the parents for any clues. And If possible, ask to see the parent so that you can observe their temperament for yourself. Any sign of aggression in the parents is a red flag.
Unfortunately, unethical breeding practices go hand in hand with the increase in demand for designer dog breeds. Do your research and ensure you are choosing a responsible breeder that can provide you with a healthy and happy pup.
Pitbull Lab Mix Products And Accessories
You need to provide exercise for this active breed. And you have to mentally stimulate them as well. This helps to prevent destructive behaviors as well. Check out our articles on toys to keep your dog active and occupied:
Find Out More
For more tips on training your Lab Pit Mix you can take a look at these articles:
Pitbull Lab Mix Breed Rescues
US Rescues
UK Rescue
Canada Rescues
Australia Rescues
Your Pitbull Lab Mix
Do you have a Pitbull Lab Mix?
We'd love to hear all about them in the comments below.
Related Articles
References And Resources
Adams, V. J. et. al. " Evidence of longer life; a cohort of 39 labrador retrievers." Veterinary Record.
Animal Dermatology Specialists of Vancouver. 2019. "Common Pitbull Allergies from Our Vancouver Specialist."
Animal Medical Center of Southern California. 2019."Exercise Induced Collapse Syndrome in Labrador Retrievers."
Beynen, A. 2019. "Diet and canine gastric dilatation." Dier-en-Arts.
Biomed Central. 2018. "Labrador retrievers at risk of various health problems."
Guerra, R. et. al. 2018. "Cataracts in Labrador Retriever and Jack Russell Terrier From the United Kingdom: A Two-Year Retrospective Study." Topics in Companion Animal Medicine.
Love-A-Bull. Accessed 2019. "The History of Pit Bulls."
Love-A-Bull. Accessed 2019. "Statistics, Pit Bull Bites & Community Safety."
McGreevy, P. D. et. al. 2018. "Labrador retrievers under primary veterinary care in the UK: demography, mortality and disorders, Canine Genetics and Epidemiology." Canine Genetics and Epidemiology.
O'Neill et al. 2013. "Longevity and Mortality of Owned Dogs In England." The Veterinary Journal.
United Kennel Club (UKC). 2019. "American Pit Bull Terrier."
Universities Federation for Animal Welfare (UFAW). 2012. "Labrador Retriever: Elbow Dysplasia (Fragmented Medial Coronoid Process)."
Ward, E. et. al. 2018. "Demodectic Mange in Dogs." VCA.
Bini et al. 2011. Mortality, Mauling, and Maiming by Vicious Dogs. Annals of Surgery.
Pinto et al. 2008. Craniocerebral injuries from dog bites. Arquivos de Neuro-Psiquiatria
'Dog Bite Risk and Prevention: The Role of Breed.' AVMA. May 2014.
Gough, A. Thomas, A. O'Neill, D. 2018. "Breed Predispositions to Disease In Dogs and Cats." Wiley Blackwell.
The Labrador Site Founder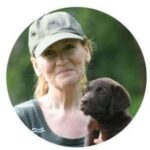 Pippa Mattinson is the best selling author of The Happy Puppy Handbook, the Labrador Handbook, Choosing The Perfect Puppy, and Total Recall.
She is also the founder of the Gundog Trust and the Dogsnet Online Training Program 
Pippa's online training courses were launched in 2019 and you can find the latest course dates on the Dogsnet website