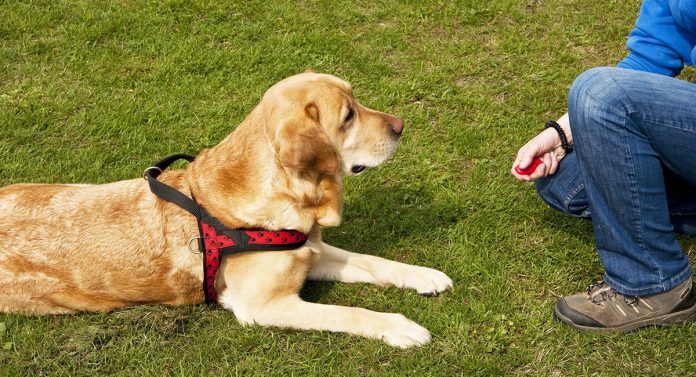 Giving a clicker its power is called 'charging the clicker'. It's really easy to do – just follow our five easy steps
We often mention clicker training on this website. If you have missed our clicker training introduction, you can find it here: Clicker Training: what's it all about This article explains how to prepare your dog for the clicker training experience. We call this process 'charging' the clicker.
Products included in this article were carefully and independently selected by the Labrador Site team. If you decide to make a purchase from one of the links marked by an asterisk, we may earn a small commission on that sale. This is at no extra cost to you.
What is charging the clicker?
If you have decided that you want to use a 'click' as an event marker for your dog, the first thing you will need to do is make the click have meaning ('charge' up your clicker) for your dog. This article shows you how to 'charge a clicker' in five easy steps.
Charging the clicker is a bit of a misnomer, 'charging the dog' might be more apt, if rather open to misinterpretation! You are not going to change your clicker in any way at all. But rather you will be changing the way the dog feels about the noise that the clicker makes.
The idea is to create an association in your dog's brain, between the click and a tiny edible treat. This association strengthens very quickly during the charging process and is soon so strong, that the click alone is rewarding to the dog.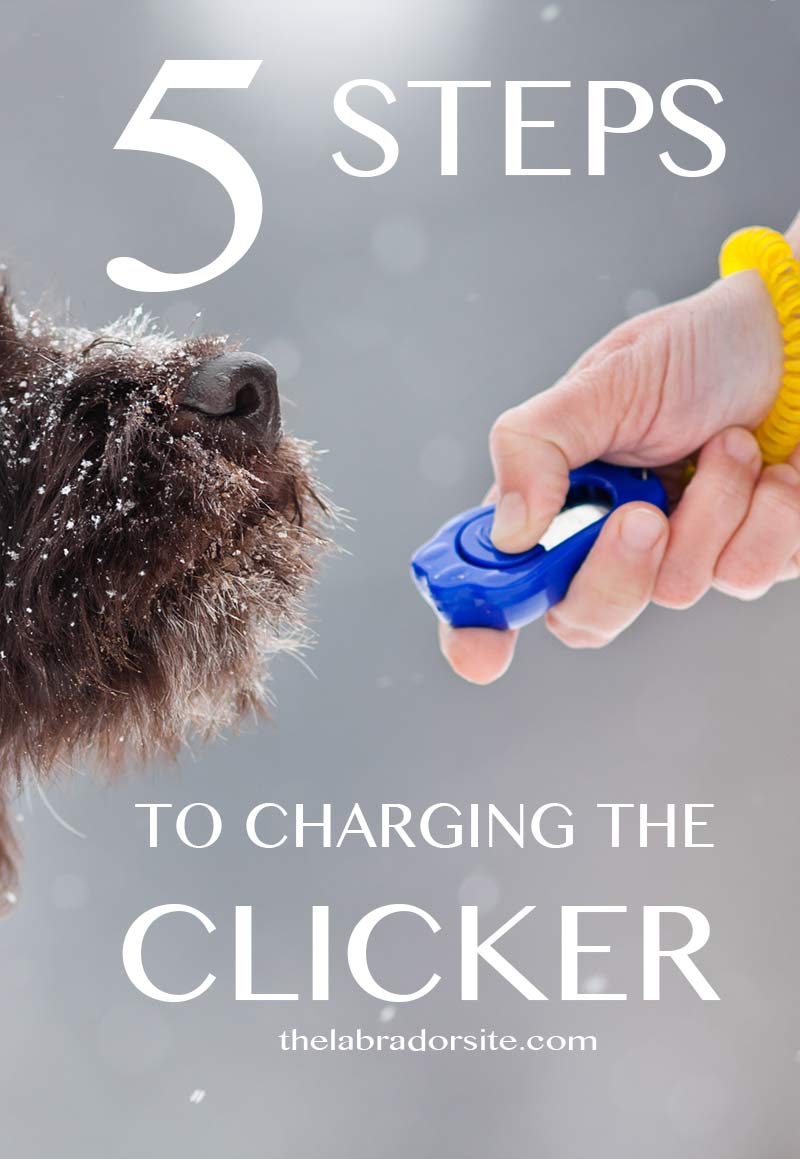 At this point the 'click' can be used as a training tool.
Loading the clicker
Charging is a really quick and easy process. Some people call it 'loading' the clicker – it's one and the same thing
Charging the clicker instructions
Shut yourself and your dog in a quiet room alone together. Make sure you have somewhere to sit and a table on which to put a small container of treats. Keep the clicker in your hand.
Press the click and immediately throw the dog a treat (C&T). Wait until he has lost interest and repeat.
C&T randomly for several minutes. Each time you repeat the C&T make sure the dog is doing something different from the last time. You do not want him to associate the C&T with any of his actions, or with any specific pattern in time, at this stage. You are focusing on the link between the click and the treat.
C&T at least 20 times and then put the clicker and treats away.
Wait at least two hours and repeat the session.
You'll find very quickly that your dog starts to anticipate a reward after hearing a click, and that's it. You can get started on training!
Clicker dog training systems
Clickers are used to mark events or completed actions by dogs during the course of positive reinforcement dog training sessions. The click identifies for the dog, the thing he did right, and predicts the arrival of a reward.
Complete several of these 'charging' sessions over a couple of days before you start clicker training your dog, and your clicker will always be fully 'charged' and ready to go. Every time you press the clicker the dog will 'feel good', and he will now expect a treat to follow. Don't disappoint him, though you can allow the gap between click and treat to stretch out by a few seconds if necessary. You can find a complete explanation
Where can I buy a clicker?
Clicker can be purchased in most pet stores in your local area and online. We like these basic colorful clickers from Amazon*. The wristbands are a simple way to avoid losing them.
Alternatively, this one* simply slips over your finger to keep it secure whilst in use.
You may want to experiment with a couple of different types of clicker to find the one your most comfortable using. Likewise, if the volume of the first clicker you buy startles your dog, you might want to experiment with quieter models. Fortunately, they are not expensive, so a little trial and error won't break the bank!
Charging the clicker – a summary
Charging the clicker is simply a way of saying "getting the dog to understand what the click means". This understanding gives the click its power. The click won't lose its power provided the gaps do not become too long, and provided that you rarely omit the treat altogether. If you are not going to treat, then don't click! The fact that the dog 'feels good' about the click makes it an effective way of marking behaviors you want him to repeat. Keep its power by following every click with a treat.
Affiliate link disclosure: Links in this article marked with an * are affiliate links, and we may receive a small commission if you purchase these products. However, we selected them for inclusion independently, and all of the views expressed in this article are our own.
This article has been revised and updated for 2017
The Labrador Site Founder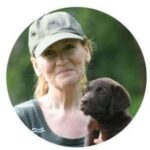 Pippa Mattinson is the best selling author of The Happy Puppy Handbook, the Labrador Handbook, Choosing The Perfect Puppy, and Total Recall.
She is also the founder of the Gundog Trust and the Dogsnet Online Training Program 
Pippa's online training courses were launched in 2019 and you can find the latest course dates on the Dogsnet website