A six week old puppy is an adorable bundle of fun. He looks pretty sturdy and independent too and you may wonder if its okay to bring him home to live with you right now.
We'll be looking at the pros and cons of adopting six week old puppies today and answering your six week old puppy questions.
Let's start by zooming in on an average six week old puppy. Here's one from my last litter. He looks pretty well grown doesn't he!
How much should a 6 week old puppy Lab weigh?
How much a puppy weighs at six weeks old will depend on a number of factors. If his parents were bigger than average, then he probably will be too.
The chances are, he will weigh in at somewhere between 10 and 15lbs.
If his parents were small, he might weigh less. Labradors from working lines are often lighter than their show or pet bred cousins.
Hop over to our guide to puppy growth to find out more about this fascinating topic.
How many teeth do 6 week old puppies have
Your six week old puppy probably has a full set of baby teeth – if not, he will have a full set within the next week or two.
They are pretty sharp too, as you'll discover when you get him home and he starts to play in earnest.
He won't start teething again – losing his baby teeth – for a few more weeks when he is around four months old.
We have a great guide to puppy teething where you can find out more.
Are 6 week old puppies weaned?
Many puppies are fully weaned onto solid food by about six weeks old.
They may still be suckling occasionally from their mother, but are no longer dependent on her for milk.
What do 6 week old puppies eat
Healthy six week old puppies don't need milk supplements, a good quality raw diet or commercial puppy food is sufficient.
This has to be divided into small portions fed at intervals throughout the day.
You can find out more about what puppies eat in our popular puppy feeding guide.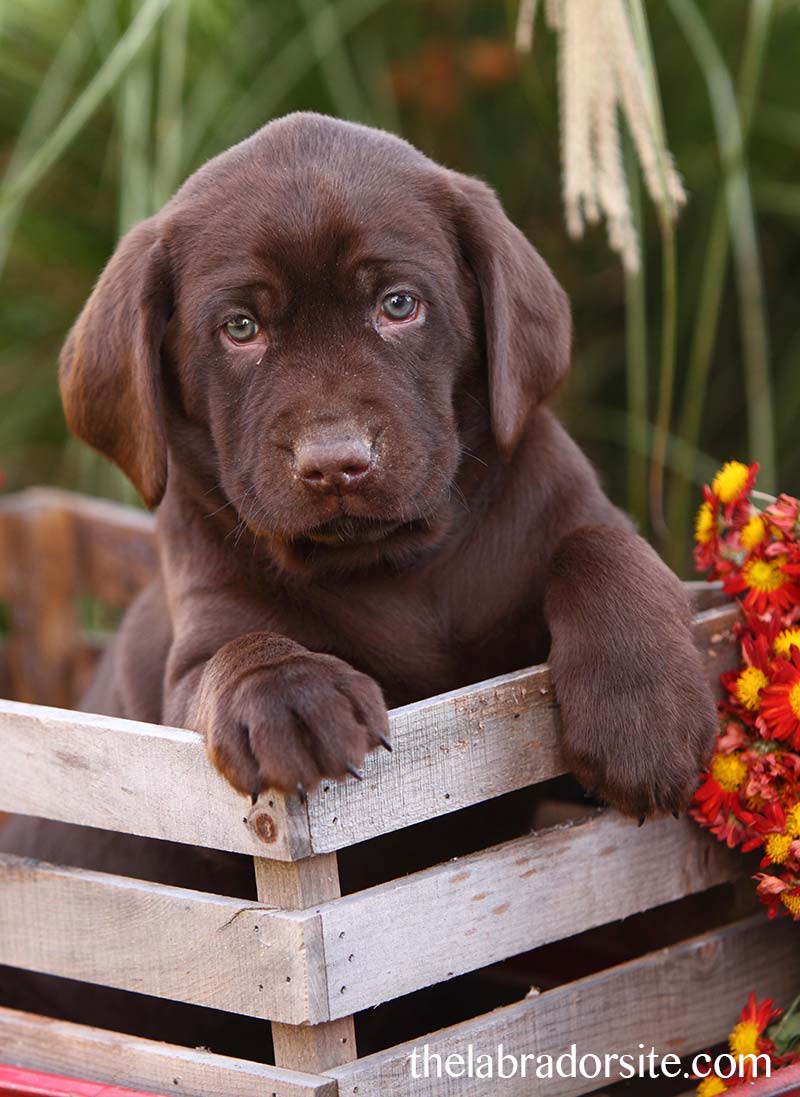 How many meals does a 6 week old puppy need
Your breeder may be feeding your puppy and her brothers and sisters up to six times a day.
Looking after six week old pups is quite labour intensive as their little stomachs can't cope with big meals.
There needs to be an adult present throughout the day to cope with the constant feeding and de-pooping.
By the time she is ready to collect at 8 weeks, your pup will be down to four slightly bigger meals a day.
Do 6 week old puppies play?
Six week old puppies play a lot. They play with their mother, and most of all with their brothers and sisters.
This play is very important as it teaches the puppies to be more gentle with their teeth and to get used to being jostled and bumped about by other living things.
Why do 6 week old puppies sleep so much?
At six weeks, a puppy is still very much a baby and needs lots of deep sleep. At least 18 hours a day.
Your puppy sleeps best in a big heap with all her brothers and sisters, or snuggled up against her mother.
She uses that sleeping time to grow, mature, and develop her immunity.
Are six week old puppies potty trained
By six weeks puppies are able to leave the nest or whelping box for bathroom purposes and know how to keep their sleeping quarters nice and clean.
Some puppies will have got used to using newspaper or puppy pads to poop on and you'll be able to make use of this when your puppy is ready to come home.
It's not quite the same as being potty trained! But it's a start.
Can 6 week old puppies leave their mother
At six weeks, a puppy needs his mother for play, contact and reassurance. He doesn't need to be with her 24 hours a day, and she needs time away from her puppies each day.
But he isn't ready to leave her just yet so you'll need to be a bit more patient!
Hang on in there, you've only another couple of weeks to go, as puppies can be collected from eight weeks old.
Is it okay to bring a puppy home at 6 weeks?
But supposing there are exceptional circumstances? Is it okay to bring a puppy home at six weeks if you really need to?
Unfortunately, the answer is – it isn't okay to bring a puppy home at six weeks. Even more importantly than his need for his mother, a six week old pup needs his litter mates.
So even if his mother were to tragically die, your puppy should still remain with his brothers and sisters for a short while longer.
This helps him to develop bite inhibition and social skills.
Let's have a closer look at what puppies learn in those last two weeks that they normally spend with Mum and siblings before going to their new homes at eight weeks old.
Bite inhibition
The process of learning bite inhibition is a long one. It begins whilst puppies are quite small and first learning to play with one another and with their mother.
And it carries on until they are several months old.
By the time you bring a puppy home at eight weeks, however needle sharp you think his teeth are, he has already learned a lot of bite inhibition from his mum and siblings.
Although you have to continue this process, some of the hard work has already been done.
At nine weeks, my own young pup could crush the bone in a chicken wing in seconds, yet never actually even drew blood when biting my fingers.
Although it still hurt, her Mother had already taught her to 'pull her punches', yet she was actually capable of crushing the bones in my fingers.
If you take a puppy home at six weeks, you will have to do even more of 'Mom's' job and teach the puppy not to cause actual bodily harm when she bites.
This is not easy and has to be done in stages.
You cannot just punish the dog for all biting or it will not learn the vital skill of bite inhibition. You can read more about bite inhibition here.
Bite inhibition problems are more likely with puppies that have been removed from their mother too early, and can be very difficult to manage if you have small children.
Touch tolerance
A puppy in the nest is being jostled constantly. This is a normal part of growing up within a 'litter'.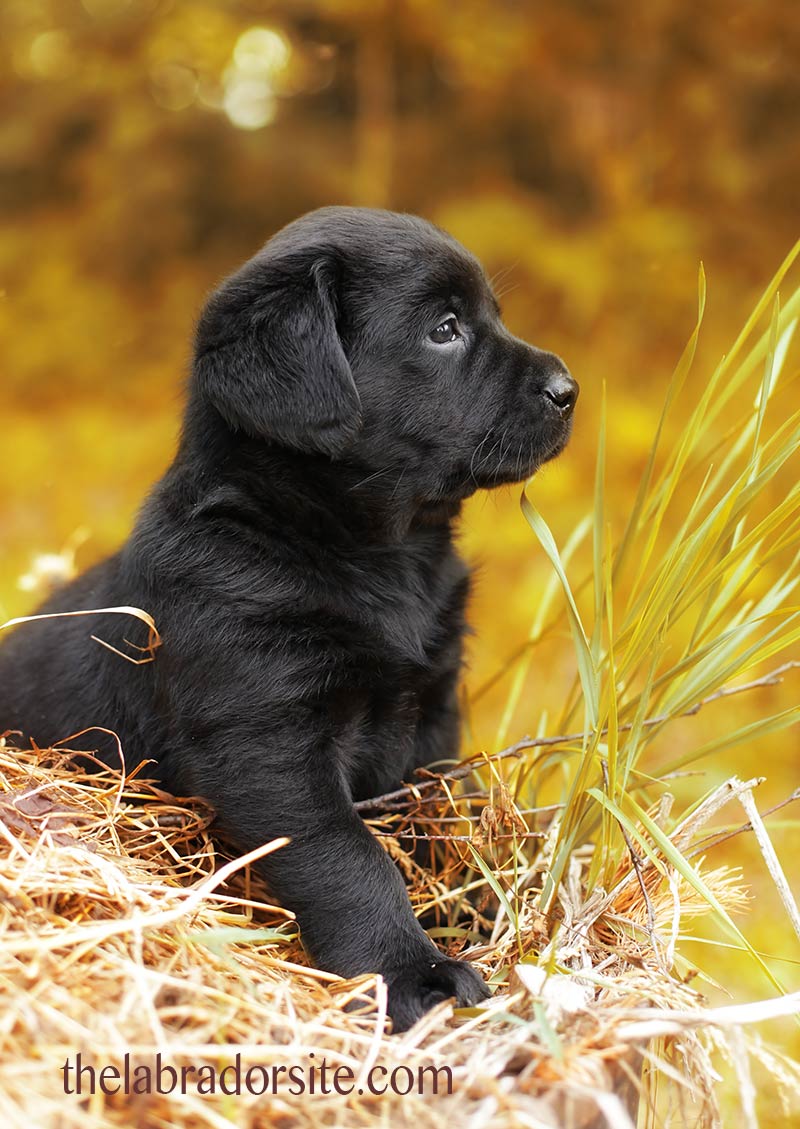 Labrador puppies that are removed from this jostling experience too young may dislike being touched or bumped in certain parts of their bodies.
There is a potential for this to lead to behavioral problems, including aggression, later in life.
Singleton puppies, and puppies re-homed too early need to be found a playmate of the same age and approximate size, so that they don't miss out on this important stage in life.
And that can be a challenge.
Resist the temptation
If a breeder asks you to take a puppy home at five to six weeks of age, be very suspicious.
Only in the most dire circumstances should a breeder let puppies go this young. The death of the puppy's mother is not a good reason for separating the litter at six weeks.
Bear in mind that some disreputable breeders will make up excuses to get rid of puppies when they get to this age.
This is the point at which the puppies are becoming both time consuming, messy, and expensive to care for.
It is a full time job keeping them fed and clean for the next couple of weeks. But a responsible breeder will have prepared for that.
Short of a personal disaster, no reputable breeder will normally request or permit a puppy to leave her premises before eight weeks.
Adopting puppies under 6 weeks old
You'll find articles online, telling you how to care for a six week old puppy, what toys to buy etc.
You won't find one on this site because our policy is to discourage the practice of bringing puppies home before 8 weeks old.
Even more concerning is the practice of selling puppies at four or five weeks old, or in some cases, younger.
It's been five years since I first visited this topic, and wrote a much shorter version of this article, and I hope things are improving for puppies around the world.
I don't get quite so many letters from people who are desperately worried because the puppy they have purchased at three or four weeks old (yes really) is very, very, sick.
So perhaps breeding standards are rising.
But I do want to address one argument put to me recently. And it's a valid one. I received a letter from a reader in India who felt I did not understand the situation there.
He told me that in many cases, breeders were so awful that puppies were most likely to survive if removed from them at the earliest possible opportunity.
He felt – and I understand this – that by bringing his puppy home at five weeks old, he probably saved the puppy's life.
The problem with this argument is exactly the same as the argument here in the UK or in the USA against buying puppies from puppy mills or pet stores, or out of the back of a van.
If you buy that one puppy – to 'rescue it' you are effectively dooming hundreds of other puppies to a similar squalid existence and poor start in life.
And in may cases to an early death.
The breeder is only in it for money, so every puppy they sell, they will replace with another.
Short of dramatic changes in the law which are not going to happen any time soon, the only way to stop this horrible trade is to dry up the demand for poorly bred puppies.
And that is really down to you, the puppy buyer.
The outlook for the adult female dogs used to produce those puppies is even worse, so please spare a thought for them too.
Buying a puppy from the wrong breeder just perpetuates bad breeding practices. The answer is to walk away and find someone that is breeding dogs responsibly.
Your two week wait!
So what can you do between the time your puppy is six weeks old and the day he is ready to come home?
That two weeks needn't drag. You can be busy getting your home and yard puppy proof, and buying essential puppy supplies, toys and bedding.
Dip into our Puppy Essentials list for ideas!
6 week old puppy – summary
A six week old puppy is often weaned and eating solid food.
He is learning to be sociable and will enjoy it if you can visit and get to know him, but he isn't ready to leave his brothers and sisters just yet.
Puppies collected at five or six weeks tend to have problems learning to play gently and may not be as well adjusted as puppies that leave home at the recommended age of 8 weeks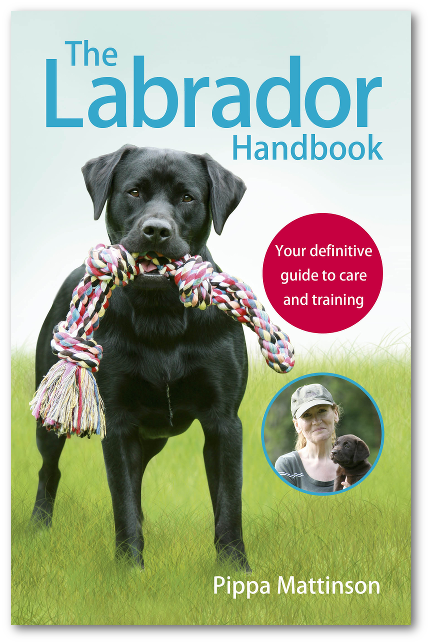 Breeders who offer puppies for sale at this age should be avoided as it demonstrates that they are either ignorant about good breeding practices, or that they don't care for the puppies or for the female dogs that produce them.
Either way, this is not the person you want to be responsible for giving your puppy the best start in life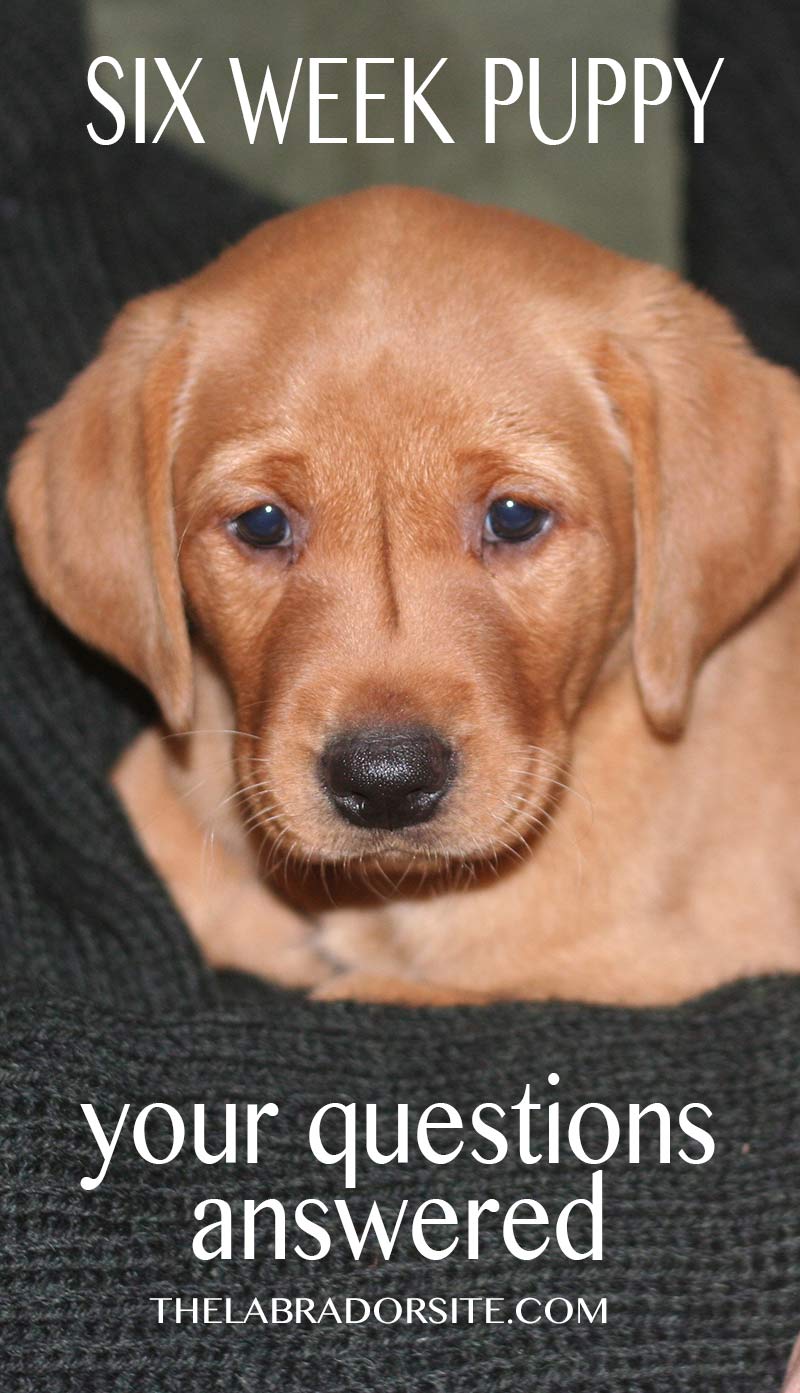 Again, please, do think hard before bringing a young puppy home before he or she is eight weeks old.
The next two weeks will soon pass, and your puppy will be bigger, stronger, and ready to become a part of your family
More information on finding the right puppy
For a complete guide to choosing your new friend don't miss Choosing The Perfect Puppy.
Published in April 2017, Pippa's new book covers every aspect of finding a the best breed of dog for your family and finding the very best breeder.
She helps you avoid puppy mills and other pitfalls along the way.
Choosing The Perfect Puppy takes all the strain out of making this important decision and is available worldwide.
You can buy Choosing The Perfect Puppy from Amazon by following this link. If you do, The Labrador Site will receive a small commission which is greatly appreciated and won't affect the cost to you!
The Labrador Site Founder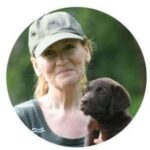 Pippa Mattinson is the best selling author of The Happy Puppy Handbook, the Labrador Handbook, Choosing The Perfect Puppy, and Total Recall.
She is also the founder of the Gundog Trust and the Dogsnet Online Training Program 
Pippa's online training courses were launched in 2019 and you can find the latest course dates on the Dogsnet website