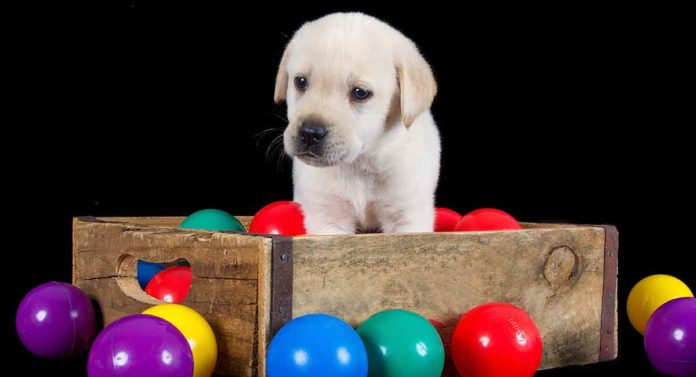 What's the best dog toy box that you can buy for your furry friend?
That may not be a question you've ever asked yourself, but maybe it's time you did.
If you own a dog, you'll no doubt want to give your canine companion the very best of everything.
He'll enjoy all of your attention, the very best food, a comfy bed, and lots of exciting toys.
Now, all those fabulous toys are great for your dog, but they can mean that your home and outside space quickly become taken over by them.
And if you live in a small apartment or you have kids with their own collection of toys, the situation can soon become unbearable.
So, what can you do?
Products included in this article were carefully and independently selected by the Labrador Site team. If you decide to make a purchase from one of the links marked by an asterisk, we may earn a small commission on that sale. This is at no extra cost to you.
Sort Out Your Dog's Toys
Every dog has their favorite toys.
Just take a look at your pup's toy collection.
You'll see that his faves are probably the much-chewed, dog-eared and dirty ones.
Damaged toys can be harmful to your pet.
Leaking stuffing can present a choking hazard or can cause serious impaction of your dog's intestines if swallowed.
Both of these conditions could mean expensive and distressing veterinary treatment for your pet.
Similarly, bits of plastic that break away or splinter from damaged toys can injure a dog's sensitive gums or cause digestive problems if they are swallowed.
Sort out all the toys that your dog has damaged beyond repair and throw them out. Any dirty toys can usually be freshened up by washing.
Just remember to check the washing instructions on the toy before you pop it into your washing machine.
Dog Toy Box
Now, although you've sorted out your dog's toys, you will still be left with the problem of how to keep the others tidy.
The solution is a toy box for dog toys.
Dog toy boxes are actually quite new to the market, and there's a wide variety to choose from.
To help you pick the best dog toy box for your pup, we've chosen some of the best and reviewed them for you.
Just click on the links to read other purchasers' reviews and to order the best dog toy box for your canine friend.
Dog Bone Toy Box
The Our Pets Big Bone Storage Bin* is brilliant because there's no danger of anyone in your household becoming confused as to what's in the box or who it belongs to.
The box is constructed with dogs in mind.
The plastic it's made from is food-grade, so there's no problem if your pup does decide to chew it. The dog toy box comes in two different sizes—small and large.
You can use this chew-proof dog toy box for storing food as well as for keeping toys safe and clean.
There's a useful handle on the top of the box so it's easily transportable, perfect for tidying outdoor toys.
One Dry DII
The One Dry DII Bone Shape Pet Organizer Storage Basket* is designed to complement your interior décor.
The weave design looks just like basketwork, but it's made from durable and long-lasting polypropylene.
There's a faux leather carrying handle on the top for convenience. This small dog toy box also comes in a larger size for dogs with an extensive toy collection.
Bone Dry DII
We love the Bone Dry DII Bone Shape Pet Organizer Storage Basket.* The basket is made from 100 percent durable polypropylene and is built to last.
The bone-shaped, flat-weave, hyacinth design looks great in any room and will blend really well with your interior décor.
Both the previous dog toy boxes can be easily cleaned, simply by wiping them over with a damp cloth.
More serious staining can be shifted by wiping the box over with a mild solution of dish soap and warm water.
Personalized Dog Toy Box
Now, if you want a dog toy box where there's no danger of confusion as to who it belongs to, you might want to consider investing in a personalized dog toy box.
Foldable Animal Canvas
DODYMPS Foldable Animal Canvas Storage Toy Box* is not exactly personalized with your pet's name, but it does have a great big slobbery dog picture on the front, which is something of a giveaway.
The cube-shaped box is made from lightweight canvas and would be very chewable for a curious pup.
For that reason, this option is really only suitable if you intend to keep your dog's toy box out of his reach.
Bone Dry DII
Similarly, the Bone Dry DII Pet Toy and Accessory Storage Bin* is not personalized with a name, but it does come with a variety of paw print designs that you can choose from and match to your home décor.
The storage bin is designed and fabricated from robust, heavy-duty canvas to ensure that it won't collapse.
Choose from a round or rectangular shape to fit perfectly in the space you have available.
Large Dog Toy Boxes
If your pup has an impressive collection of large dog toys, you'll need a suitable box to store them in.
Gimars 22″
Gimars 22″ Upgrade Well Standing Toy Chest* is made from durable jute fabric.
The box has a strong wire frame with plastic inserts to prevent it from collapsing.
This dog toy box is large enough to accommodate lots of dog toys, but the fabric won't withstand chewing, so you'll need to keep it out of reach of your pup.
Winifred and Lily
Another jute fabric dog toy box that we really like is the Winifred & Lily Pet Toy and Accessory Storage Bin*.
This storage basket stands upright and has convenient handles, making transportation easy.
The fabric is hard-wearing and made to last. If the basket gets dirty, you can just wipe it clean with a damp cloth.
The subtle grey color and funky, printed, "Play. Run. Fetch" design looks great in any room and will blend well with most décor schemes.
Dog Toy Box: Wood
If you have a dog that doesn't like to chew things, especially wooden things, then a wooden dog toy box might be something you'd like to consider.
Wooden dog toy boxes look great in your home, being aesthetically pleasing as well as practical.
Woodlore Cedar
The Woodlore Cedar Products Pet Cedar Toy Box* makes a delightful, rustic addition to any home.
The cedar wood used to make the box gives off a lovely, natural scent that will enhance your room, nicely absorbing and removing any doggy odors that might be created by your furry friend.
Amish Handcrafted
The Amish Handcrafted Dynamic Accents Pet Toy Box* is a handsome, handcrafted hardwood storage box.
Each box is made with care and finished in a choice of great-looking, eco-friendly wood stain colors. The dovetail corner design means that the boxes are built to last.
The boxes are stackable, too, so you can choose a low-rise box if you have a small dog who likes to make his own toy selection from the ground, or go for a multi-box combo to accommodate a multi-dog household.
Dog Toy Box
This Dog Toy Box* is another of our favorites. This artisan box is handmade by a husband and wife team, based in the U.S.
The boxes are painted by hand with a fun and attractive design, but you can also ask to have your dog's name painted onto the front of the box if you want to personalize this large dog toy box.
Outdoor Dog Toy Box
Lots of our dogs enjoy playing outside. And that means toys strewn all over your garden or backyard, which can be a real pain if you want to mow your lawn.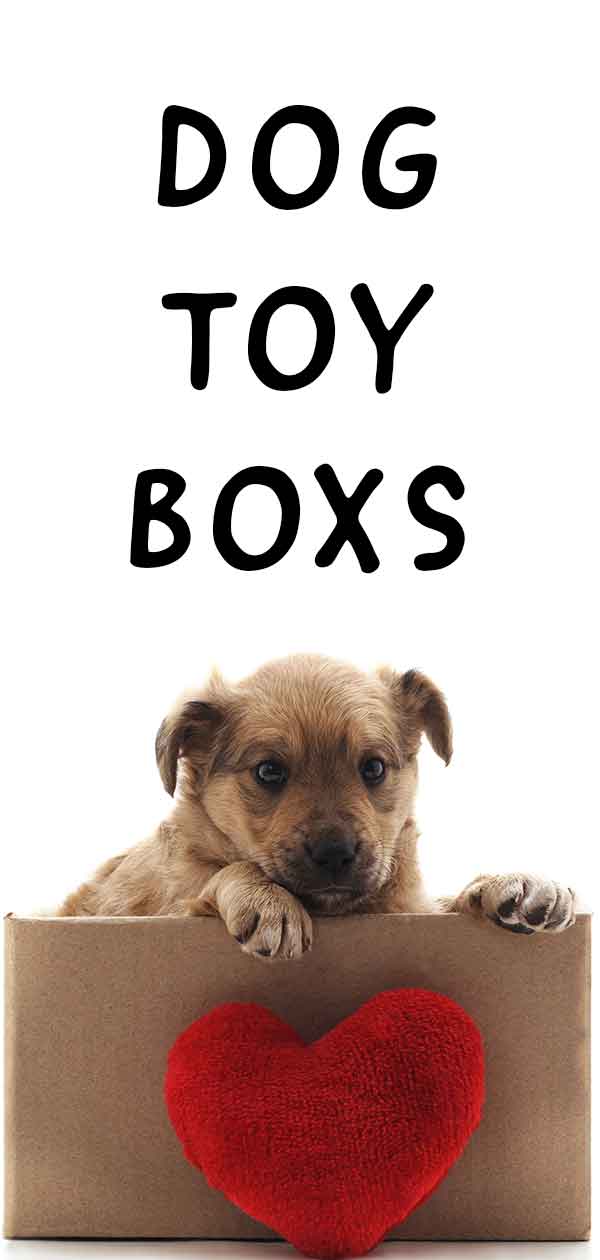 Dog Toys and Lungworm
On a more serious note, dog toys that are left outside can become perfect snail and slug hideaways. And snails and slugs carry lungworm.
When a dog is infected with lungworm, the adult worms live in the animal's heart and in the major blood vessels that supply the lungs.
Here, they can cause a host of potentially serious problems for your pet.
Your dog could easily eat a tiny snail or slug that has crawled into a crevice in toy during the night.
The slime trail that slugs and snails leave over food, water bowls and over toys can also carry infection.
Some dogs, especially puppies, even eat snails on purpose.
To protect your dog from lungworm, you should pick up any toys that are on the ground outside, wash them, and put them safely away where slugs and snails can't get to them.
This clean-up operation should be carried out every day, especially during periods of wet weather when these slippery critters are around in abundance.
Outdoor Dog Toy Box
The solution to the problem of snails and slugs (and an untidy back garden) is clearly a dog toy box that's specially designed for use outdoors.
Dog toys that are used in the garden are bound to get covered in mud and slobber, so it's essential that the toy box you choose is waterproof and easy to clean.
Suncast
The Suncast SSW1200 Mocha Resin Wicker 22- Gallon Storage Seat* is elegantly designed to look like a wicker seat.
You can place the box on your patio or decking, pop your pet's toys inside, and sit on the box while you watch your pup play.
Keter Cube
If you want a dog toy box with lid, you may want to consider the Keter Cube Wood-Look 55 Gallon All-Weather Garden Patio Storage Table*.
This rugged outdoor storage box is made from hard-wearing resin that's designed to look like a table that also doubles as a seat.
Place your dog's toys inside the box, safe in the knowledge that the weather won't damage them between uses.
Metal Dog Toy Box
If your dog is especially determined to get at his toys, you might want to choose a metal dog toy box.
Plano 1919
Metal storage boxes are generally heavier than most of the options we've looked at so far, but the Plano 1919 Sportsman's Trunk* has wheels to make it easy to transport around when you need to relocate it.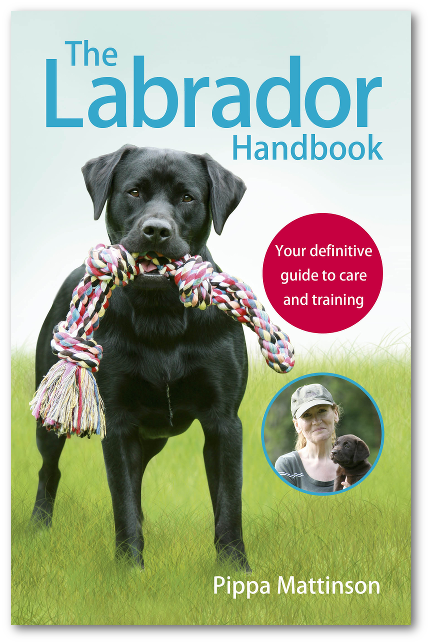 The storage box also has a lockable lid, which could be handy if you move home.
The box is designed to be stackable too, so you can have more than one if you need the extra storage, without taking up too much space.
Best Dog Toy Box: Summary
If you have a dog who loves to play, chances are that your home and garden will be littered with a multitude of dog toys.
Go through your dog's toy collection, and carry out an audit to ensure that all the toys he has are safe.
Discard any toys that are broken or in poor condition.
Once you've sorted out all your pup's playthings, you can choose a suitable dog toy box in which to store them.
Do you have a dog toy box? If so, was it one that we recommended? Or perhaps you had a clever idea about how to make your own dog toy box?
Why not tell us about your dog toy box ideas and solutions in the comments section below.
Affiliate link disclosure: Links in this article marked with an * are affiliate links, and we may receive a small commission if you purchase these products. However, we selected them for inclusion independently, and all of the views expressed in this article are our own.
References and Further Reading:
"Dog-friendly Toys," People's Dispensary for Sick Animals
"Lungworm," The Kennel Club
The Labrador Site Founder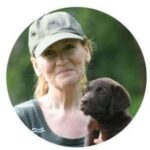 Pippa Mattinson is the best selling author of The Happy Puppy Handbook, the Labrador Handbook, Choosing The Perfect Puppy, and Total Recall.
She is also the founder of the Gundog Trust and the Dogsnet Online Training Program 
Pippa's online training courses were launched in 2019 and you can find the latest course dates on the Dogsnet website