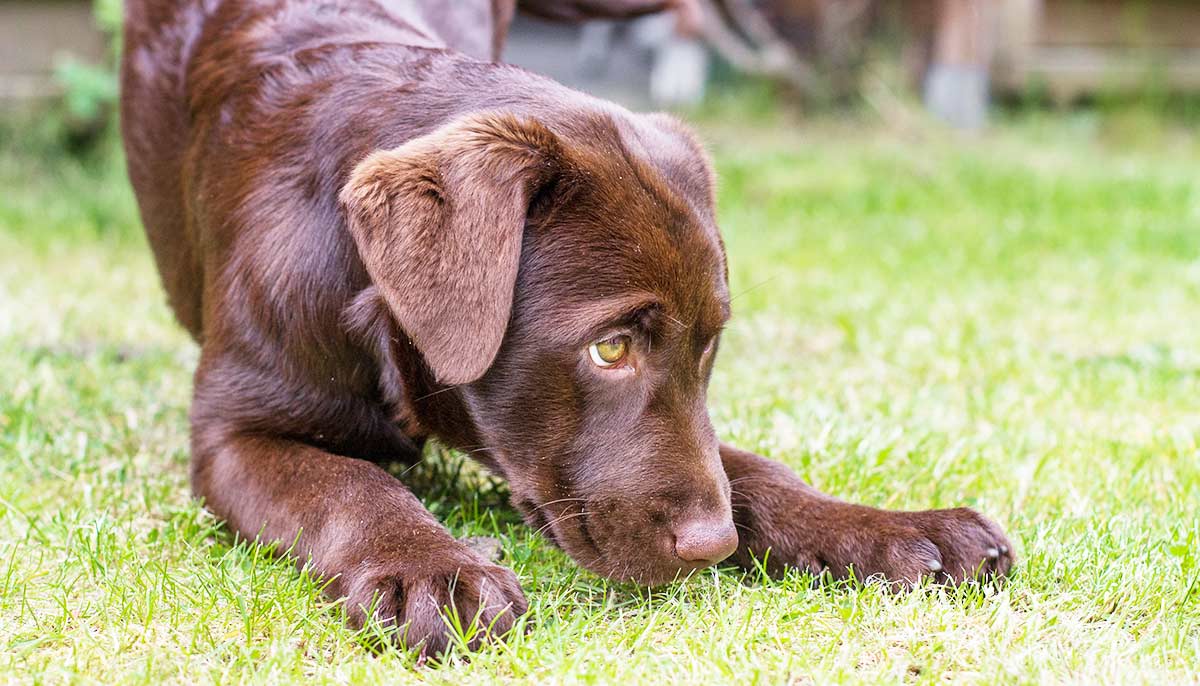 This section of the website provides information about inherited diseases in dogs. You'll also find links to the various sections of this website that focus on specific health conditions in more detail.
Just like people, dogs sometimes inherit some genetic information from their parents which can lead to ill health. Labradors are no exception.
Fortunately a lot of effort and money has gone into researching inherited diseases in dogs and tests have now been developed which can help us keep our Labradors healthy.
There are now some diseases which we can avoid entirely in our dogs by testing our breeding animals.
How are genetic diseases passed along in dogs
Many inherited diseases in dogs are caused by a recessive gene.
In simple terms genes come in pairs – one passed down from Mom and one passed down from Dad.
They also come in two types
Dominant genes
Recessive genes
Dogs inherit one gene for each characteristic (eye color for example) from each parent.
And there are three possible combinations of gene type in each pair. So each puppy will have either
Dominant + Dominant
Dominant + Recessive
Recessive + Recessive
The key to understanding how this influences the puppy's health and other aspects of his development, is knowing that the dominant gene is a powerful 'switch'.
It turns off, or 'over-rides' the effect of the recessive gene.
So for Labrador coat color for example there are a pair of genes that control whether the dog is basically black or basically brown. Black is dominant and Brown is recessive.
So if the puppy has a black gene – he will only be able to have black fur (unless he also carries two yellow genes which can switch off the brown/black gene pair)
Diseases are often hidden in recessive genes and passed down through the generations without ever being expressed or causing trouble.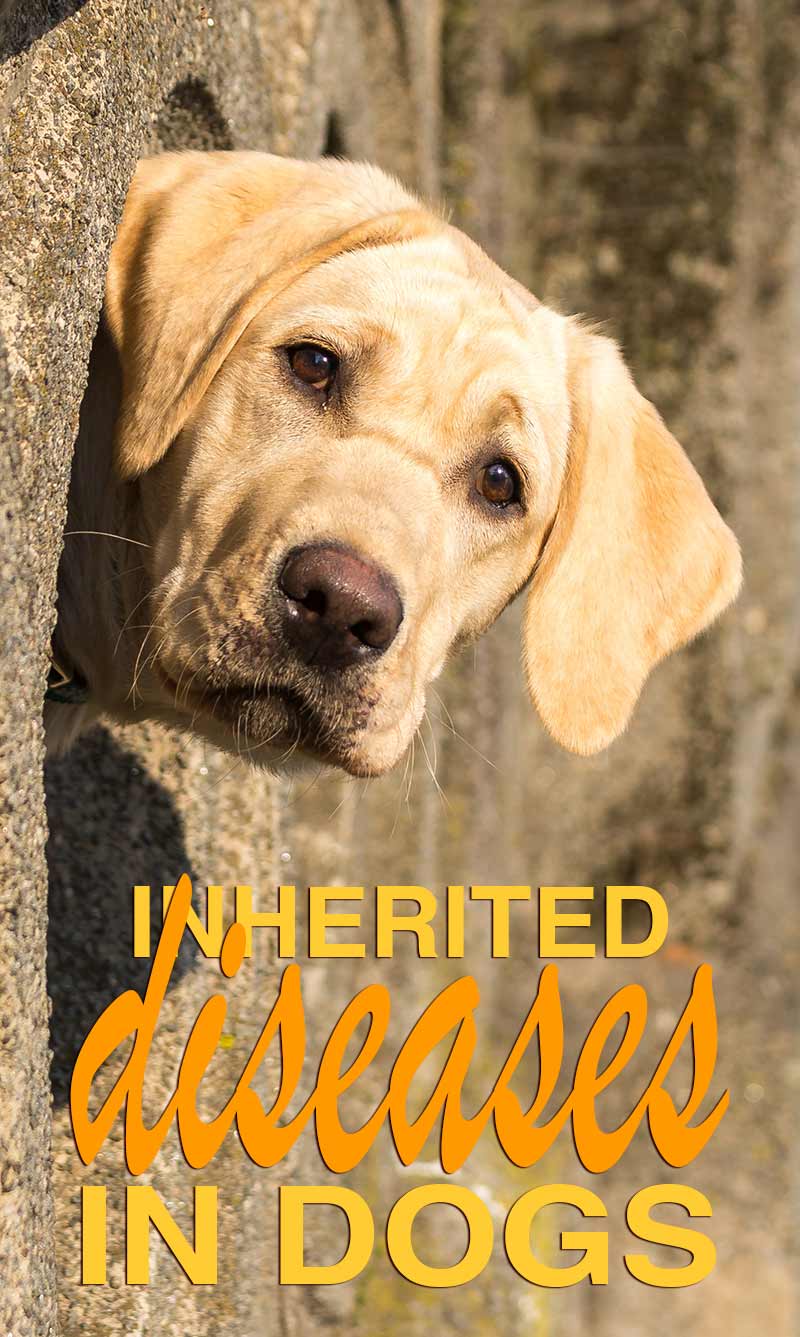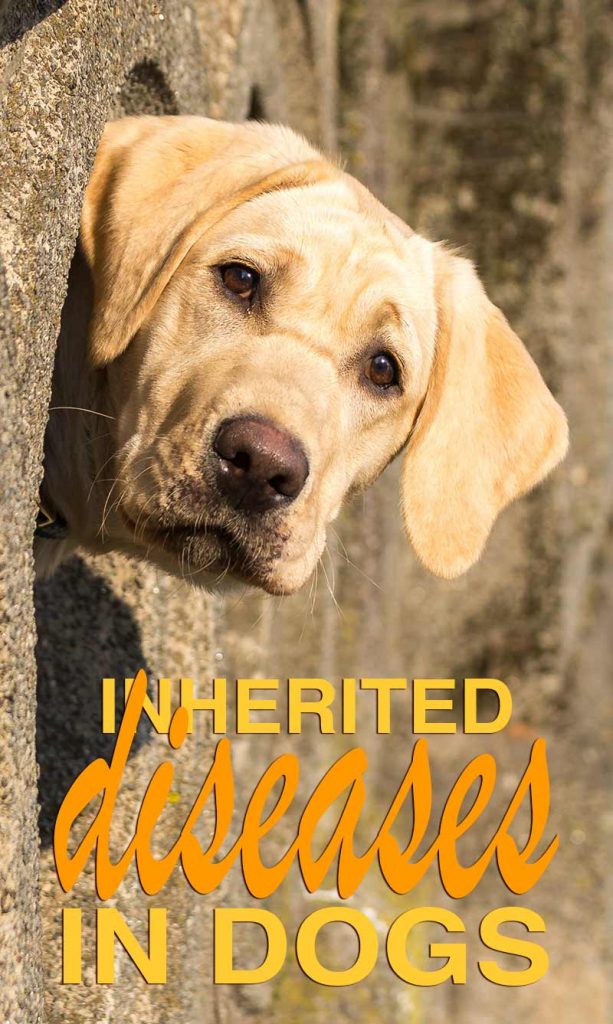 If the dominant gene is present, the dog will still be healthy. The dominant gene switches off the nasty, disease causing, recessive gene which cannot then be expressed.
Only a dog with two recessive genes – the third dog in that list above, can get the disease.
But, and here is the most important part of all, the middle dog, the one that has one recessive gene and one dominant gene, can pass the disease on to his puppies
What DNA tests do, is look at the genes that each dog possesses for the disease that is being investigated, and identifies which of those three categories above, that dog falls into.
Genetic tests are very specific, they only look at that one condition.
There are millions of gene pairs in every dog, and we don't yet know which genes cause which disease in every condition. It's a work in progress to identify them
What can a dog DNA test tell us?
As well as being used for providing information about our pet's ancestry, dog DNA tests can also give us information about their genetic health.
DNA health test serve two roles.
They can
Tell us if a pet can be expected to develop a disease during his lifetime
Tell us if a dog is able to transmit a disease to his or her puppies
The second of these roles is especially helpful and as a result of the tests available to us, some inherited diseases in dogs can be entirely avoided by screening
Check out Health screening for Labrador Diseases for more information on the tests now available.
Detecting inherited diseases in dogs by examination
Some common inherited diseases in dogs cannot be detected through DNA tests. In some cases this is because a test is not yet available.
In other cases it is because the mechanism of inheritance, the way that the disease is passed from parent to puppy, is complicated.
Some dog genetic diseases are thought to be caused by a cluster of different genes (polygenic), or by a combination of genetic and environmental causes.
Canine hip dysplasia falls into this category.
Some of these more complex inherited diseases in Labradors and other dogs can be detected by physical examination.
Assessing x-rays of joints for example, or looking at the interior of the dog's eyes using special instruments.
The future of gene testing in Labradors
Scientists are always working to discover the rogue genes that cause health problems in our dogs.
And there is no doubt that more genetic tests will be developed in the future. And they will be needed as new diseases occur
How do new inherited diseases in dogs appear?
Purebred dog gene pools are constantly shrinking.
This is because dogs die and many dogs are never bred from, and by definition, purebreeding prohibits the introduction of new genetic material.
Many scientist believe this situation will need to be changed sooner rather than later.
As gene pools shrink, the risk of two recessive genes being passed to a puppy, one from each of his parents, increases.


This is because his parents are increasingly likely to be closely related.
So while genetic testing is a wonderful thing for those of us that want to buy a puppy with the best chance of good health.
It isn't going to prevent the long term decline of health within a breed.
You can read a great deal more about genetic health in dogs and about the health of our purebred dogs in my new book "Choosing The Perfect Puppy"
And you can find a list of our articles focusing on specific health conditions in Labradors at the foot of this article
More information
Here are some of our articles that relate to inherited diseases in Labradors, or diseases where inheritance is involved (or believed to be involved) to some extent
You can find a full list of other related articles in our health articles category. Let us know if there are any health topics you would particularly like us to feature on the website.