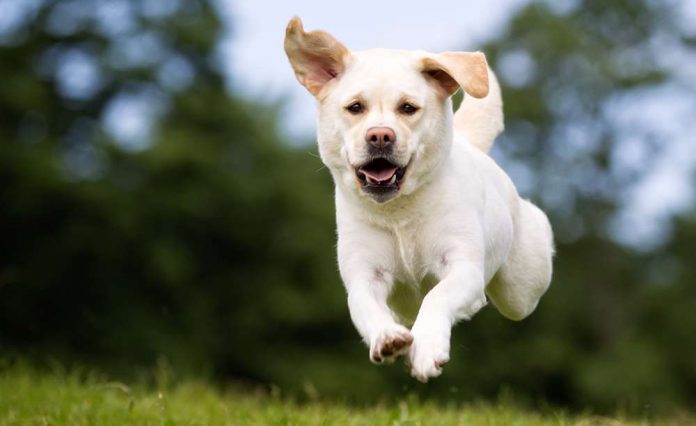 This article contains all the information you need to understand your puppy's hip scores, and maximise your chance of bringing home a pup with healthy hips. We'll take you through what hip scores mean, why breeders should have their dogs hip scored, and how to interpret the results. And we'll tell you what a 'good' score looks like, and help you decide what to do if your dog gets poor scores.
What does 'hip score' mean?
The term 'hip score' means the score or 'rating' given to your dog's hip joints. A score of zero is perfect and the further the dog's hips are from perfect, the higher the score. By giving the joint a 'score' we can compare Labradors with one another. Then select dogs for breeding that are less likely to pass on the serious disease of hip dysplasia.
But which dogs need hip scoring. And does this affect you?
Should I get my Labrador hip scored?
The main reasons that dogs are hip scored are
because there are concerns about the health of the dog's hips, or
because the owner of the dog wants to breed from him or her.
You may be tempted to have your apparently healthy dog hip scored just to make sure that his hips are OK. But this is quite an involved and expensive procedure. So, unless your vet is concerned about your dog's hips, you only need to have your Labrador hip scored if you wish to breed from him or her,  or if you think you may want to do so in the future.
Dogs must be a minimum of one year to be eligible for scoring and if you decide to have it done, it makes sense to have this done earlier rather than later because all hips deteriorate to some extent over time.
How do they work out hip scores?
Specialist vets at the British Veterinary Association take measurements of several different aspects of your dog's hips as seen on an x-ray. Each aspect measured is given a score from zero (perfect) upwards. The scores are then added together. The higher the score, the worse the hips.
Each hip has its own score and the two are often expressed like this: 5/6 or this 5:6. The total score for this dog would be eleven.
What happens to my dog during hip scoring?
Your veterinary surgeon will put your dog under a general anaesthetic or heavy sedation so that he can stretch out the dog's rear legs and x-ray each hip joint. The dog needs to be sedated because this is not a natural position for the dog and because the joint must be absolutely still to give a clear picture.
What is a good hip score for a Labrador?
A good score is one that is lower than the breed mean score, and balanced.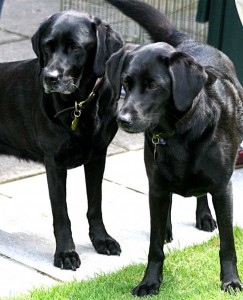 The breed mean score for each breed is published each year by the Kennel Club.  Balanced simply means that the hips are similar to one another, rather than one poor one and one good one giving an OK average.
At the time of writing the BMS for Labradors is 12  This is the total for the two hips added together.  You can check the latest data on the British Veterinary Association website.   A balanced score of 12 would be 6/6, a better score would be 3/3 and a perfect score would be 0/0.
Outside of the UK, scoring systems are different. Some simply categorise hips as good, fair, poor etc. You need to be familiar with the system in your country.
What should I do if my Labrador fails the hip score?
There is no 'pass'  and 'fail'  as such. But if your labrador's hip score is higher than the BMS, or if one hip is much worse than the other, you should not use the dog for breeding purposes. If the dog's score is very bad, your vet will advise you on any veterinary treatment he might need now or in the future to maintain his mobility and prevent pain.
Who keeps records of hip scores?
Puppy buyers need to make sure that the puppy they purchase is from parents with good hip scores, and the central source of this information is the Kennel Club. Your vet will send the xrays to the British Veterinary Association for scoring, and they send a copy of the scores to the Kennel Club.
Does KC registration guarantee good hip scores?
Not in the UK or USA. Each country is different so check with your own Kennel Club. At the time of writing the British Kennel Club does not enforce hip score standards. Puppies can be registered from parents with appalling hip scores, and from parents that have not been scored at all. It is up to the buyer to ensure that the puppy they intend to buy comes from parents with good hip scores. Ask to see the certificates!
Where can I find more information?
There are two articles you can read on this website  'Health Screening'  and  'Hip dysplasia: improving the odds'  Further information is available in the Canine Health Schemes section of the British Veterinary Association website. And you can find out more about Labrador health in general, here.
More information on puppies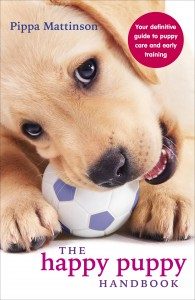 For more information on choosing a healthy puppy, check out the Puppies section of our website.
For a complete guide to raising a healthy and happy puppy don't miss The Happy Puppy Handbook. The Happy Puppy Handbook covers every aspect of life with a small puppy. The book will help you prepare your home for the new arrival, and get your puppy off to a great start with potty training, socialisation and early obedience.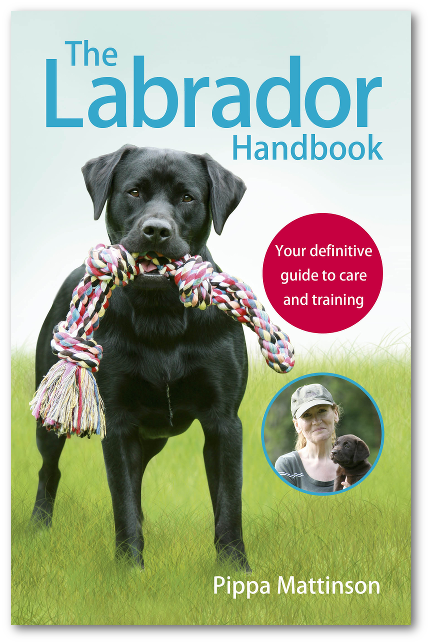 You can buy The Happy Puppy Handbook from Amazon by following this link. If you do, The Labrador Site will receive a small commission which is greatly appreciated and won't affect the cost to you!
This article was originally published in October 2011 and was updated and revised in March 2014.
The Labrador Site Founder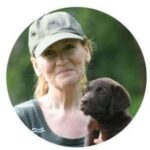 Pippa Mattinson is the best selling author of The Happy Puppy Handbook, the Labrador Handbook, Choosing The Perfect Puppy, and Total Recall.
She is also the founder of the Gundog Trust and the Dogsnet Online Training Program 
Pippa's online training courses were launched in 2019 and you can find the latest course dates on the Dogsnet website