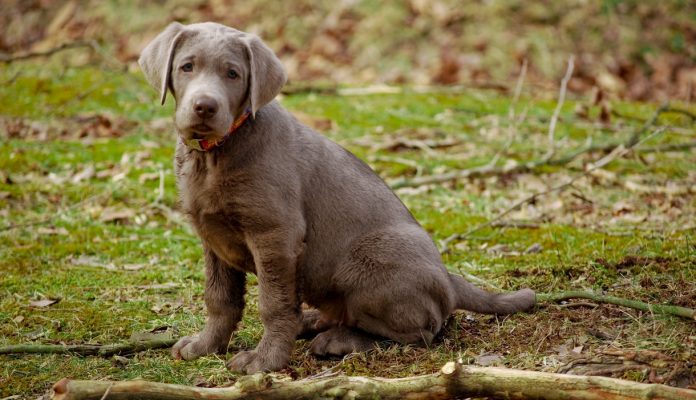 A few days ago, one of my team posted a video of some silver Labrador puppies on the Labrador Site's Facebook page.
She thought it was a cute video.
To cheer up your morning.
Outrage!
It caused a bit of a stir!
This was the response from one of our fans
Why do the admins of this "Labrador" site allow posts of crossbreeds? Surely they know there is no such thing as a "silver Labrador"!! These (very cute) silver puppies are more appropriately described as Labramaranas! Are we to expect similar photos/videos of Labradoodles on this site?
Another person posted this comment
And I thought the Labrador Site was a useful place to belong to, now Im not so sure
There were a number of other similar comments too.
The issues at stake
There are several issues raised here.
Whether or not Silver Labradors like the ones in the video are actually purebred
Whether or not the usefulness or value of this website is diminished if we allow images or videos of crossbred dogs
Whether or not The Labrador Site should even allow pictures of crossbred dogs to be posted up on its facebook page
The controversy over Silver Labradors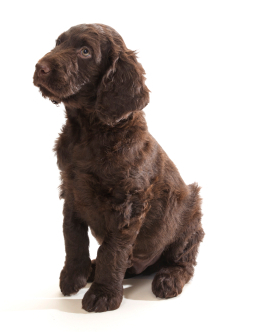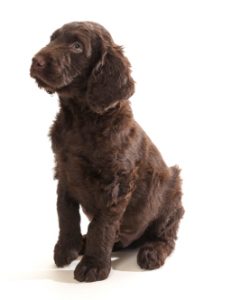 We are of course very familiar with the controversy over the question of Silver Labradors.
Some people think that Silver Labs are mongrels that have no place in the Labrador world.
Others think that they are just fine.
The American Kennel Club registers these dogs as purebred chocolate Labradors.
And there is strong opposition to this amongst mainstream breeders of traditionally coloured Labradors.
You can read all about it in this article.
Losing value?
Is the value of an article on this website diminished if our Facebook page contains an image of a Labradoodle (like the puppy above),  or any other breed crossed with a Labrador?
I found this to be a most curious assumption.
It is particularly interesting bearing in mind the popularity of the Black Retriever X Rescue posts that we often share on our own Facebook page.
Together with the strong views of so many of our readers who feel dog owners should opt for rescue dogs (often of dubious pedigree) rather than buying a pedigree puppy.
Personally I cannot see how our library of articles can be less useful because we posted a video of Silver Labradors.
But maybe I am missing something?
Cross-bred contamination?
But what concerned me the most was the reader's view (in the first quote above) that our facebook page, and presumably our website, should remain uncontaminated by images and videos of cross-bred Labradors.
I found this comment quite disturbing,  but I wanted to hear all sides, so I posted this question up on our forum
Should we be discussing or posting pictures of, cross-bred dogs, on our Facebook page.
You can check out the replies right here.
As you can see,  most folks are happy to welcome cross-breeds and even other breeds of dog, into our Labrador community.   Which is great news, as I have no plans to to exclude them.
Your cross breed
To all of you that own a cross-bred Labrador, or indeed any other breed of dog, let me tell you that you are very welcome on this website, and on our Facebook page.
You are also very welcome to join our forum, post pictures of your dog up there, and tell us all about him.   We already have plenty of 'non-pure' Labradors on the forum,  including 'gasp' a Labradoodle.  We also have plenty of spaniels.
So come along and join in, whatever your dog's breed, and whoever his parents were.
Yes this is a site about Labradors and yes, it is aimed at Labrador owners.  But it is not an exclusive club.  Nothing on this site is changed or diminished by the presence of a little variety.
You may post up pictures of your dogs in any part of our community, safe in the knowledge, that we love all dogs.  And that most Labrador owners are happy to look at pictures of any dog, no matter how 'pure' its breeding or how long its pedigree.
Getting our priorities right
Those of you that place purity of breed above all else, should know (if it is not clear by now) that I do not share your views.
I love my breed, the Labrador, and I am proud to be a Labrador owner.
But like many biologists, I am concerned about the long term effects of breeding within closed registers and am very open to discussions about the future of dog breeding both here in the UK and abroad.
Including the options for outcrossing where the health of our dogs is at stake, or the gene pool unacceptably small.
Health and welfare must surely be our first priority
Preserving the characteristics and appearance of our wonderful dogs is very important, but it is entirely possible that this could be achieved without obsessing about purity.  And we should be able to talk about this.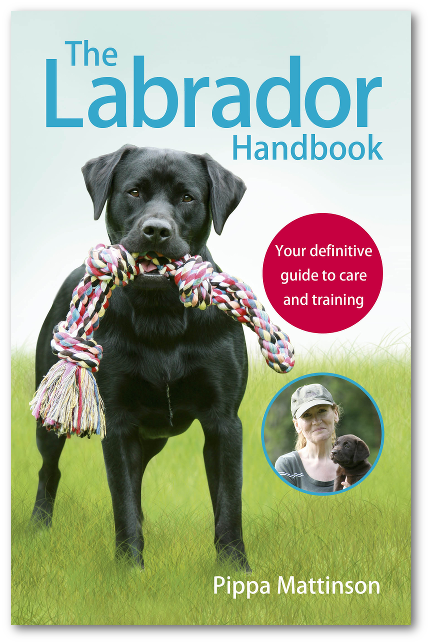 Oh, and here is the video that caused all the fuss
Let us know what you think in the comments box below!
The Labrador Site Founder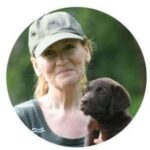 Pippa Mattinson is the best selling author of The Happy Puppy Handbook, the Labrador Handbook, Choosing The Perfect Puppy, and Total Recall.
She is also the founder of the Gundog Trust and the Dogsnet Online Training Program 
Pippa's online training courses were launched in 2019 and you can find the latest course dates on the Dogsnet website