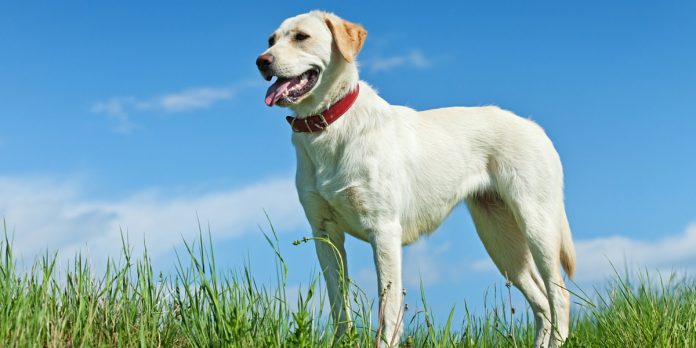 This is an article about a subject that has affected me personally. Two of my own dogs have been struck by pyometra in the last couple of years. So in this article,  I want to draw attention to the risks of this rather common disease. And to talk about what you can do to keep your dog safe from it.
What is pyometra
If you have a male Labrador, and all your friends have male dogs, you can stop reading now. Pyometra is a girl thing. If your female Labrador is spayed,  you also don't need to worry.
Pyometra is an infection of the uterus or womb, and therefore cannot affect a male dog, or a female dog that has had her uterus removed. But, if you have an unspayed female dog, or if any of your friends have an unspayed female dog, please to make sure you know a little bit about this very common and serious disease.  Especially the symptoms.
What are the risks?
A Swedish study showed that around 24% of all unspayed female dogs will get pyometra.   That's right, just under a quarter! I am not normally in favour of chopping bits off dogs without good cause, and there are now known disadvantages to neutering dogs. So you do need to take all these factors into consideration.

But a quarter of all unspayed females –  that is a lot of dogs. In addition, pyometra carries a significant risk of death. It is a little like appendicitis in that the uterus becomes inflamed, infected and filled with pus. But the uterus is a much bigger organ than the appendix, and may even swell sufficiently that your dog looks pregnant.
Increasing risk with age
The risk of contracting pyometra increases with each season that the dog has. So although young dogs do occasionally get pyometra, older dogs are much more at risk than younger ones.
Two types of pyometra
There are two types of pyometra
The words open and closed refer to the cervix (neck of the womb). A closed pyometra is more dangerous than open, simply because it is harder to detect. With an open pyometra, pus will drain from the vagina and will usually be noticed by the dog's owner
Detecting pyometra
It is not always easy to tell that your girl has pyometra.  Dogs are tough creatures and quite good at concealing pain or unpleasant symptoms. A slight vaginal discharge may be quickly cleaned up by your female dog and with closed pyometra there will be no discharge. The best way to keep your intact girl safe is to put her on 'pyo watch' at the end of each season.
Post season care of the entire female dog
For one to two months after each season look our for: reduced appetite, general malaise and an increased thirst, with or without vaginal discharge. Get your Labrador checked out by your vet if you see any of these signs.
Vaginal discharge in any intact female outside her season is a cause for concern, no matter how well she seems. It warrants a same day appointment with your vet.   Speed is of the utmost importance and is a life saver.
Treatment of pyometra
Pyometra is usually treated with emergency surgery. The area around the swollen, pus-filled uterus is packed to avoid contaminating other organs and the uterus is carefully removed through a large incision in your dog's belly. This is a much more difficult and hazardous operation than an elective spay,  and when you pay for it, you probably won't have much change from a thousand pounds.
Avoiding pyometra
Spaying will prevent your dog from getting pyometra, but there is a bit of a backlash against neutering dogs at the moment.  And not without reason. At one time vets recommended that all dogs were spayed as early as possible. But new evidence suggests that there are significant disadvantages to early neutering, for both sexes.
So where does that leave us?  Damned if we do and damned if we don't? Well not quite.
Middle Aged Spay
One option you might want to consider is spaying your dog in middle age. Obviously you don't want to put an elderly dog through an operation, but you don't want to put her through pyometra either. Spaying in middle age helps to avoid some of the disadvantages of an early spay, and will protect the majority of female dogs from pyometra.
It won't completely avoid this unpleasant condition, as a few dogs will get it at a very young age. But it seems a reasonable compromise. In addition to which, there is now a modern alternative to the traditional spay procedure which is even less traumatic for your dog.   Let's have a look.
The laprascopic spay
Keyhole surgery has arrived in the dog world, just as it has for us humans. There is now no need to make a huge incision in your dog's belly to remove her uterus. Vets can now use keyhole surgery to make two tiny incisions. Using a laprascope your vet can simply remove your girl's ovaries.  And with them the risk of pyometra. This is because the disease is triggered by the hormones her ovaries produce.
Recovery time for this procedure is improved and it is generally a much less traumatic event for the dog.  Check out my more detailed report on the procedure, which was carried out on one of our own dogs earlier this year.
Summary
Pyometra is a horrible, painful, often silent and sometimes deadly disease that can kill.   Talk to your vet about the best course of action to protect your female dog. Do consider a middle age spay, which avoids some of the risks of early neutering.  And do consider a laprascopic spay. If your vet doesn't have the equipment to do it, he should be able to recommend one who does. It is a slightly more expensive option, but I felt it was well worth while.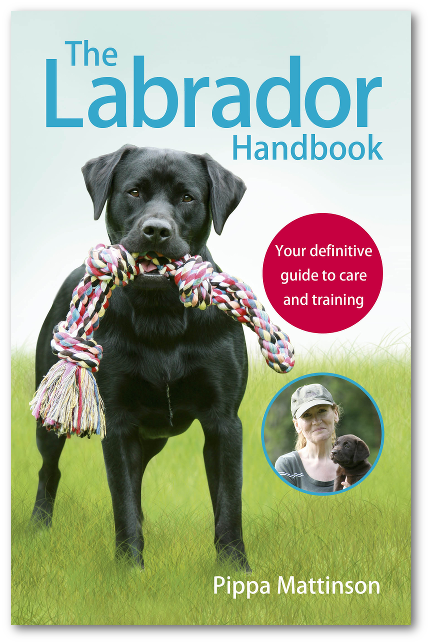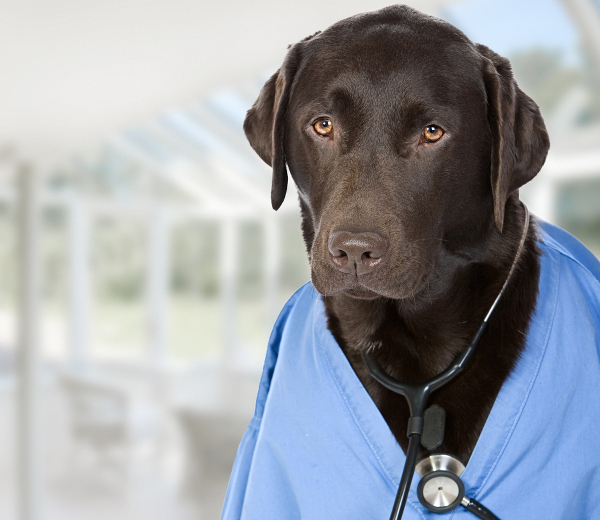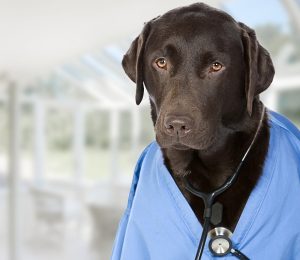 If you decide on a wait and see policy,  make sure you put your girl on 'Pyo Watch'  at the end of each season. Remind any one involved in her care, and anyone you leave her with, of the symptoms. Don't hesitate if she displays any of the symptoms listed above, or even if she seems off colour, get her down to the vet for a same day check up.
How about your dog?
Has your own dog been affected by pyometra?  I hope not, but if she has, it may help others if you share your experience in the comments box below
Readers Also Liked
References and Resources
The Labrador Site Founder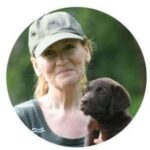 Pippa Mattinson is the best selling author of The Happy Puppy Handbook, the Labrador Handbook, Choosing The Perfect Puppy, and Total Recall.
She is also the founder of the Gundog Trust and the Dogsnet Online Training Program 
Pippa's online training courses were launched in 2019 and you can find the latest course dates on the Dogsnet website