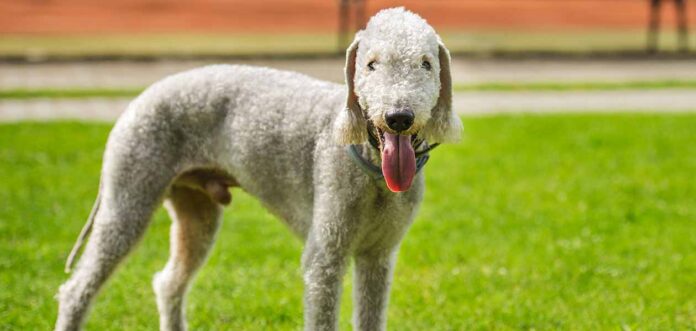 Rare dog breeds are unique and fascinating. They can make a great addition to the right household. But, because there's such a small gene pool to choose from when keeping purebred rare breeds alive, there's a risk of inbreeding and increased health problems. It's important to assess the health and needs of any dog breed before bringing one home. Just because it's an uncommon breed doesn't mean it's right for you!
Top 10 Rare Dog Breeds
Today, forty-four percent of Americans own a pet dog, but we doubt you know someone who owns a dog on this list. Rare dog breeds are unique, and that's what makes them all the more fascinating. But, what makes them special is also what puts them most at risk when it comes to genetics. Let's start with the pros and cons of rare dogs.
Pros of Rare Dogs
Owning one of the most rare dog breeds is a great way to set you apart from the crowd. It's also a really fun talking point. Choosing to bring home a small rare dog breed or large rare dog breed can also help certain breeds from going extinct, like so many sadly have in the past. With the increased interest in mixed breeds, having a unique dog is a popular choice. And choosing a rare dog breed is a fun way to do that whilst still owning a dog with a predictable temperament and appearance.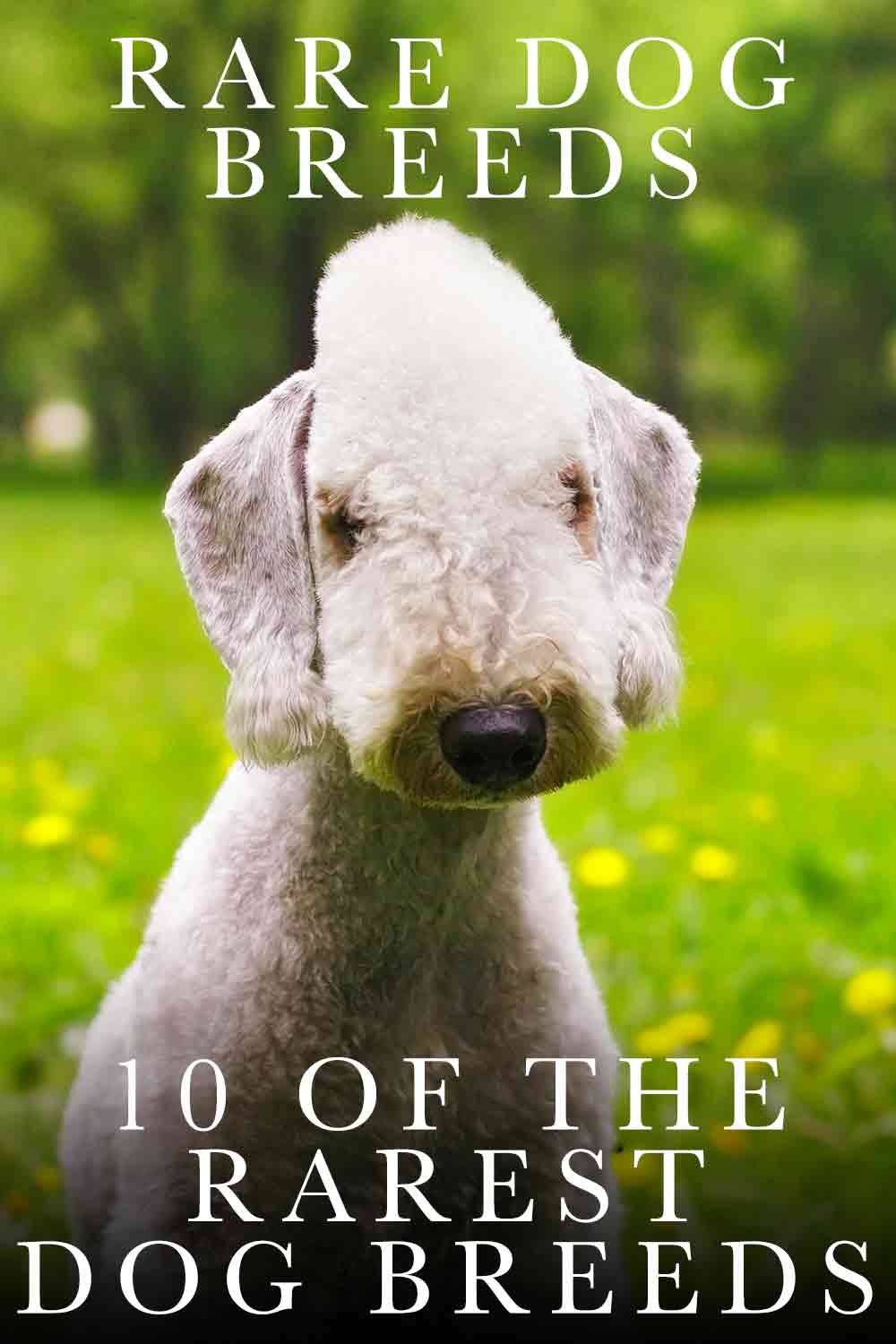 Cons of Rare Dogs
Some dogs are so rare they have a very small gene pool. This can mean major issues for rare dog breeds who were forced to inbreed due to the threat of extinction. Dogs (and all other animals for that matter) need a wide pool of genetics to remain healthy and vibrant throughout generations.
Problems with Inbreeding
The problem with inbreeding, especially when dealing with rare dog breeds who must do so repeatedly, is that the offspring receive a double dose of genetics, whether they are good or bad. This means that although the dog's coat may be spectacular and his physique nothing short of perfection, internally, he is more prone to suffer from the sinister effects of inbreeding. These effects could include decreased fertility, higher puppy mortality rate, and a much higher chance of serious genetic disorders.
Unfortunately, as time goes on and these rare dogs continue to inbreed to keep their bloodline pure, their defective genes simply pass from one generation to the next, often becoming worse for the offspring as these defective genes mutate. It is a sad reality, but an important truth we all must keep in mind.This is especially relevant to the prospective owner of a rare dog breed. Remember, we cannot pick and choose certain genetics, and that is the way of life. Still, that doesn't take away from the beauty and worth of these gorgeous rare dog breeds.
Back to the Dogs
Read on to see our list of the ten rarest dog breeds in the world and learn why we probably won't see them at the dog park next time we take Fido out for a game of fetch. Whether you're looking for a new dog to bring home, or just interested in the topic.
1. The Mudi
This rare dog breed is a herding dog who hails from Hungary. It is also known as the 'Hungarian Mudi', or 'Driver Dog' It was discovered in 1936 by Dr. Dezso Fenyes. But, it is believed this rare dog breed's story goes as far back as the 15th and 18th centuries. Sadly, the breed nearly disappeared just after its discovery in 1936 during World War II. It was almost completely wiped out!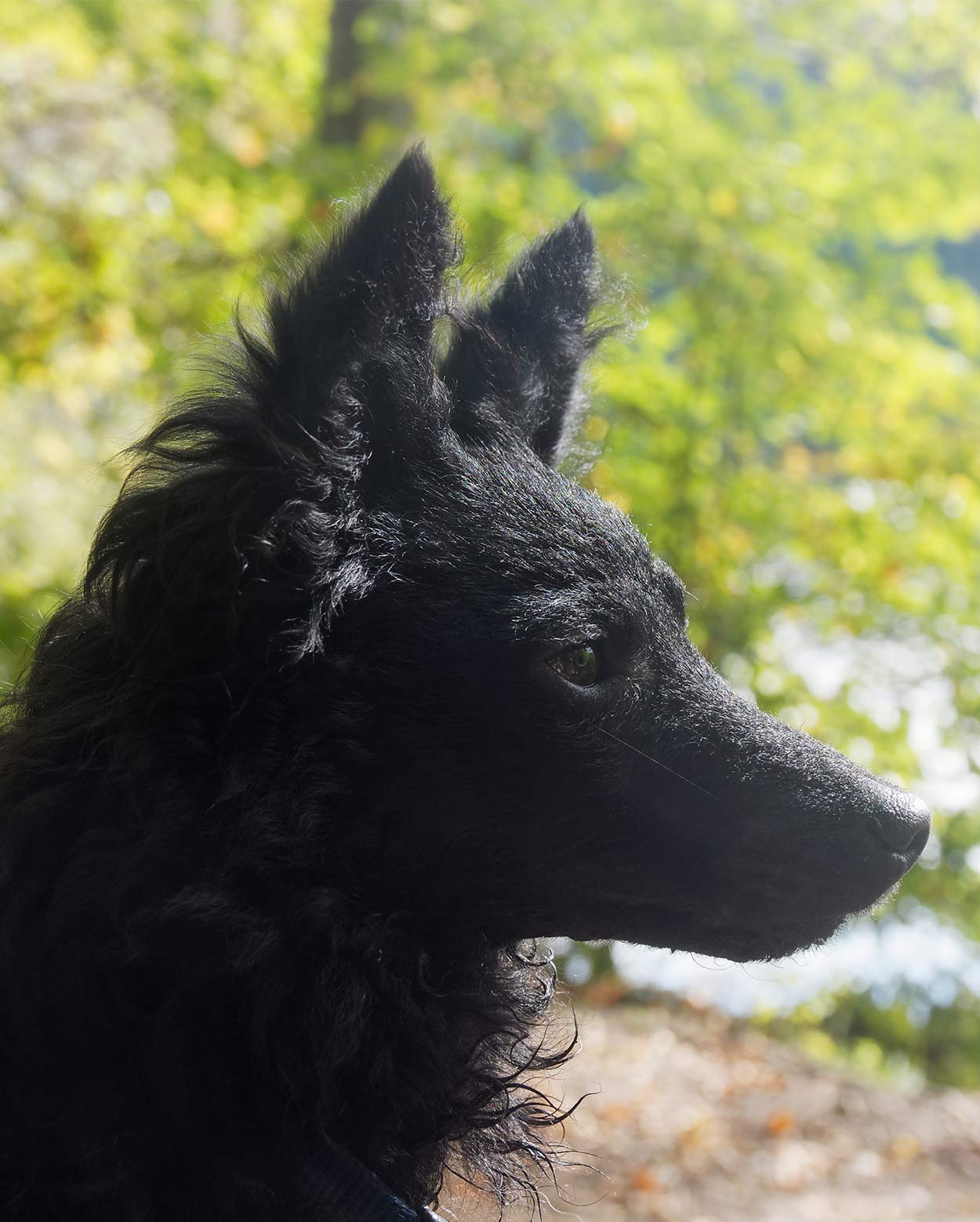 Appearance and Temperament
The Mudi is a medium-sized dog who can be born with different lengths of tail. It ranges from a bobtail to a long, full tail. His coat is medium in length and can either be wavy or curly, and he has short hair on his face and legs. He comes in all kinds of colors, such as black, brown, white, fawn, ash, and a marbling of black and gray.
This is a very adaptable dog who was mostly bred for farming. But he is best known for his herding and hunting skills. In fact, he was once used primarily for hunting vermin. The Mudi is also known to make a wonderful watchdog. He has a high pitched, very loud bark, and he is actually one of three herding dog breeds native to Hungary.
Health and Lifespan
Despite the rarity of the Mudi, he is a relatively healthy dog with a lifespan of 13-14 years. The most serious health issues he is predisposed to are:
Epilepsy
Hip dysplasia
Cataracts
Elbow dysplasia
Patellar luxation.
Where is He Now?
The Mudi is still used in Hungary as a working and companion dog. Although adored in Hungary, he is rarely seen outside of the country. So, you might struggle to find this rare dog breed in America!
2. Otterhound
The Otterhound is a unique dog breed from the United Kingdom. He has been around since medieval times. But, many believe he was officially discovered early in the 19th century. Originally, this rare dog breed was used as a scent hound for otter hunting. He was loved for his proficiency in water. With his keen nose, intelligent mind, and courageous nature, he made an excellent huntsman.
Unfortunately, the Otterhound population declined in 1978, around the same time the otter was placed on the protected species list in Britain. So, the Otterhound is one of today's rarest dog breeds.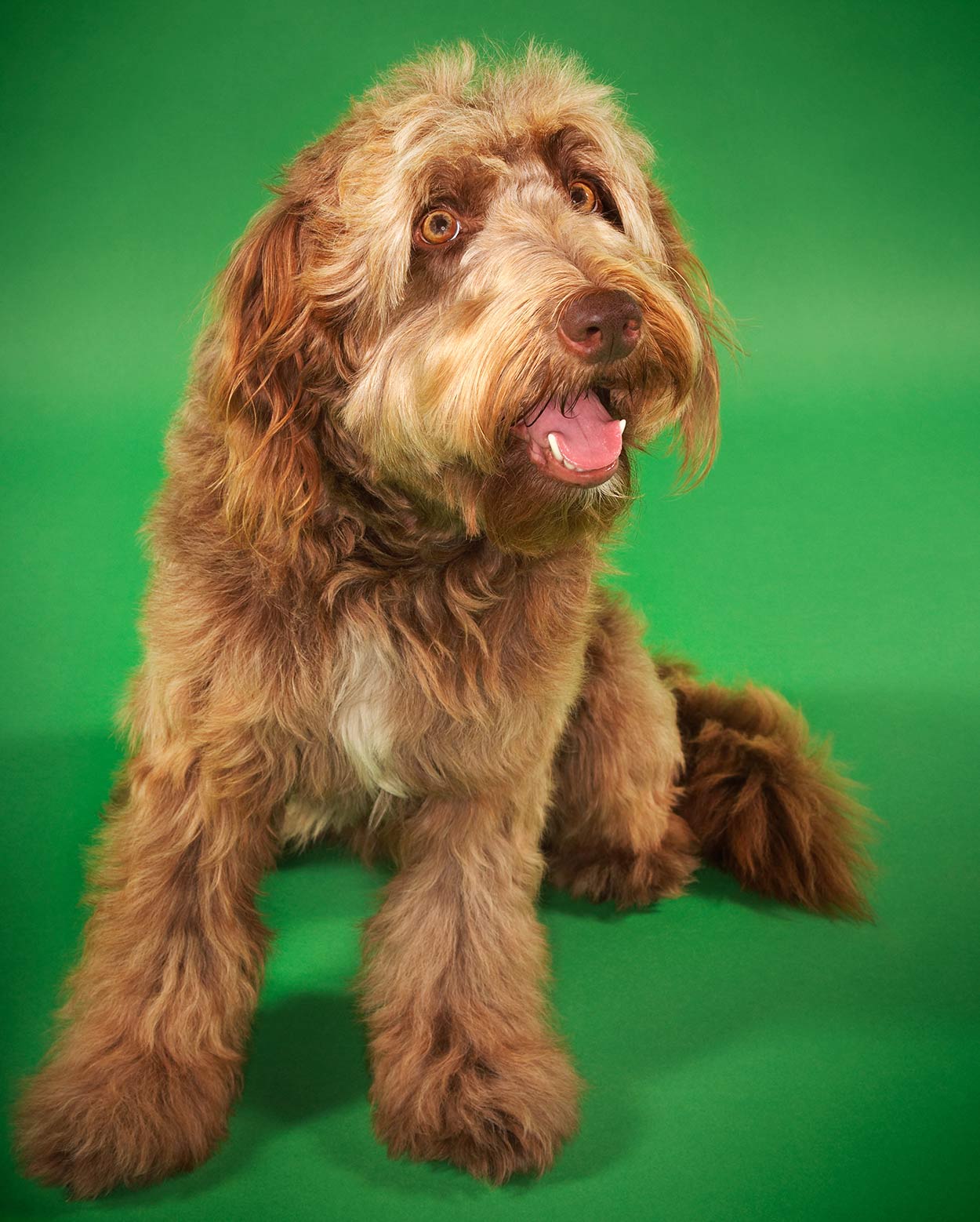 Appearance and Temperament
The Otterhound is an active dog with a friendly nature. He is a 'shaggy' looking dog with a long, wavy coat that once served to keep him warm in his otter hunting days. This is one of the rare large dog breeds. He has a playful disposition that can be a bit much for novice owners.
Health and Lifespan
The lifespan of this large rare dog breed is about 12-15 years. Despite the Otterhound's low gene-pool, he is actually a rather healthy dog breed. Still, he can be predisposed to:
Hip dysplasia
Elbow dysplasia
Arthritis
Ear problems
Bloat
Epilepsy
Seizures.
Where is He Now?
As mentioned above, after the otter was placed on the list of protected species by Britain in 1978, the population of the Otterhound rapidly declined. By 1977, there were only nine registered packs of this breed left. Today, there is only one pack with a pure otterhound bloodline in existence. In fact, this rare dog breed is considered to be a vulnerable native breed, with only 600 dogs remaining worldwide.
3. Norwegian Lundehund
As you may have guessed from his name, the Norwegian Lundehund hails from Norway. But did you know he is actually considered the most ancient of the Nordic dog breeds? It has been suggested that this rare dog breed has been around since before the last Ice Age! Back then and up until recently, this one of our rare small dog breeds was used for hunting Puffin birds and their eggs. This rare dog breed was especially useful for harvesting food and even worked to help with commercial export during the Viking Age and throughout the 17th century.
Appearance and Temperament
This is an active, loyal, attentive dog who can sometimes be protective and even stubborn. Fairly small in size, this Spitz-type rare dog breed has a short coat that comes in colors of white, black, sable and white, grey, red, and yellow. He even has an extra toe that enables him to climb and once helped him in his hunting days!
This is a very independent dog and he can be shy when it comes to strangers. He does get along well with children and other animals, but as always, early socialization is recommended to ensure a happy and healthy relationship.
Health and Lifespan
These rare dog breeds have a lifespan of 12-14 years. They are actually considered to be an extremely healthy breed with their main health concern being gastroenteropathy. This disease comes with a set of digestive disorders that cause an inability to absorb nutrients from food. In some extreme cases, the Norwegian Lundehund will starve to death regardless of food intake. Sadly, there is no cure for this disease. But, studies have shown that certain diets that are low in fat and high in protein have made a positive impact on this digestive issue.
Where is He Now?
Unfortunately, this small rare dog breed nearly went extinct during World War II from Canine Distemper. It is believed that only six of these dogs survived two separate outbreaks. Luckily, and because of careful breeding and strict guidelines, there are now around 1,400 of these dogs worldwide today.
4. Pumi Dog
This rare dog breed hails from Hungary. So, it is also known as the 'Hungarian Pumi' or the 'Hungarian Herding Terrier'. Many believe it evolved from crossing the Hungarian Puli with French and German herding dogs around the 17th Century. The Pumi was not a result of planned breeding. But, he was very successfully used for herding sheep.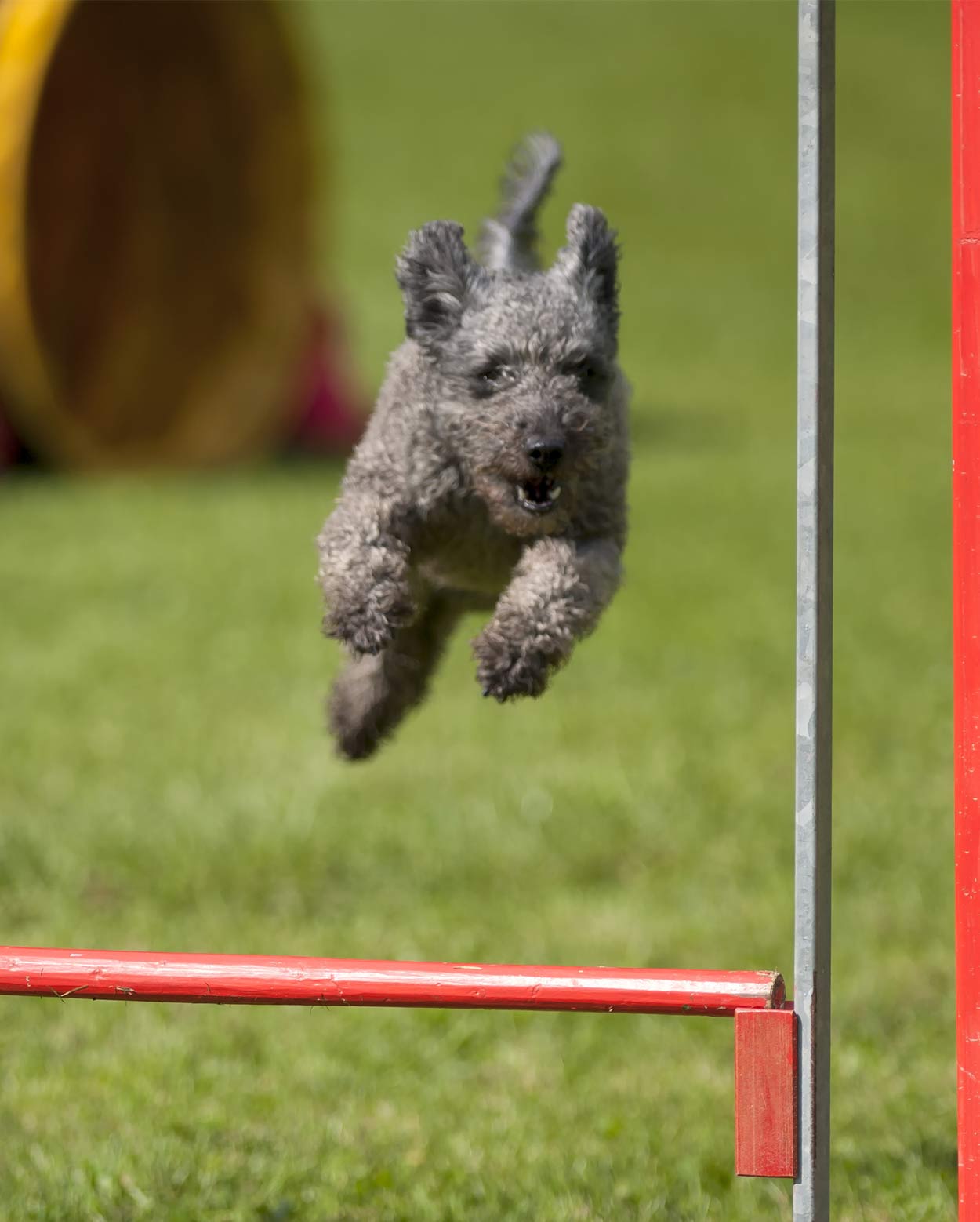 Appearance and Temperament
The Pumi is a lively dog who can be reserved with strangers and protective of his family and other household pets. He is intelligent, energetic, and very vocal. This breed has a curly coat and erect, furry ears that give him an almost rabbit-like appearance. He is famous for this incredibly cute exterior. But, he should not be confused with a lapdog.
This large rare dog breed is curious and silly but can also be extremely possessive, protective, and watchful. He has natural guarding instincts and is very watchful over his family members. It is important to remember that the Pumi is not a dog for everyone. He will need lots of exercise, attention, and affection. In fact, if left alone too long he can even become destructive. Owners should socialize and train a Pumi dog well from puppyhood to minimize any risk of aggression.
Health and Lifespan
The Pumi dog has a lifespan 12-14 years. He can be predisposed to:
Patellar luxation
Hip dysplasia
Degenerative myelopathy
Lens luxation
Elbow dysplasia
Where is He Now?
Despite becoming officially recognized by the American Kennel Club in 2011, there are still only 2,000 Pumis registered in Hungary. And an even smaller amount registered in the US. However, the population is growing in the US, UK, and Germany.
5. Bedlington Terrier
The Bedlington Terrier comes from the mining town of Bedlington, Northumberland in Northeast England. This dog was initially bred to hunt vermin in mines. But he has also been successful in racing. Many believe this pup is closely related to another rare dog breed, the Otterhound that we looked at earlier.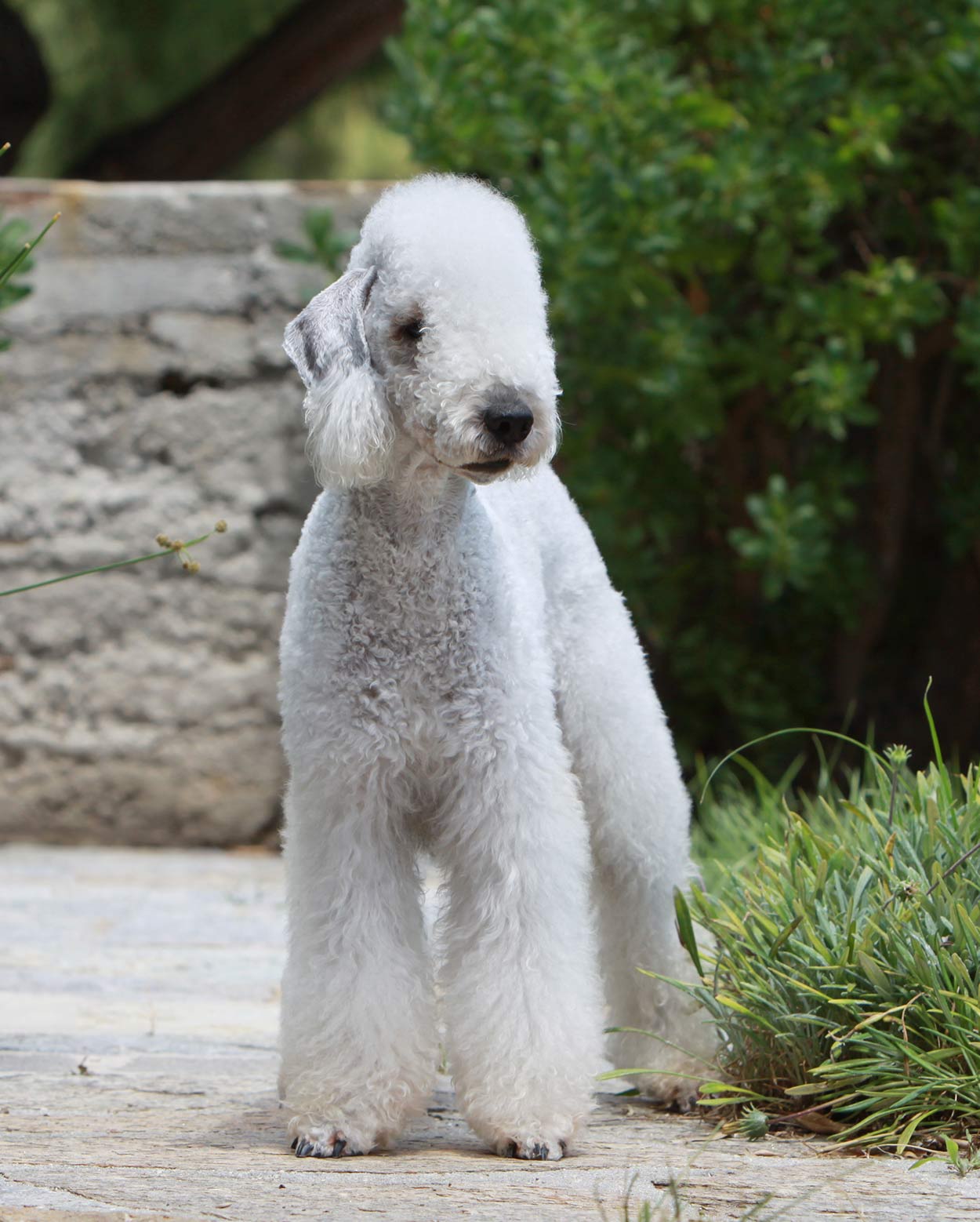 Appearance and Temperament
This is a medium to small rare dog breed who is known to be affectionate, intelligent, and even-tempered. Its coat is usually curly with a 'crisp' texture that comes in blue, liver, sandy, or tan.
He can be calmer than some terriers but is still very athletic. In fact, he is known to run at neck-breaking speeds and requires adequate open space to do so! This breed can be reserved with strangers but can still be very silly and fun with his family members. He is great with dogs he is raised with. But prospective owners should keep in mind that he can have issues with strange dogs he doesn't know.
Health and Lifespan
The Bedlington Terrier has a lifespan of 12-14 years. He has been known to suffer from:
Copper storage hepatopathy (a type of liver disease)
Retinal dysplasia
Distichiasis
Progressive retinal atrophy.
Where is He Now?
This rare dog breed is sometimes used for racing and show, as mentioned above. But he is mostly used as a companion pet.
6. Catahoula Cur
Originally from America, this rare dog breed became the state dog of Louisiana in 1979. He is sometimes referred to as the 'Catahoula Leopard Dog', the 'Louisiana Catahoula', or even the 'Catahoula Hound'. But, he is not really a hound at all. Traditionally, the Catahoula Cur was used to hunt wild boar.
The true history of this rare dog breed is unknown. But some think these dogs came into existence when the Native Americans bred their own dogs with Molossers and Greyhounds, who were brought to Louisiana by Hernando De Soto during the 16th Century.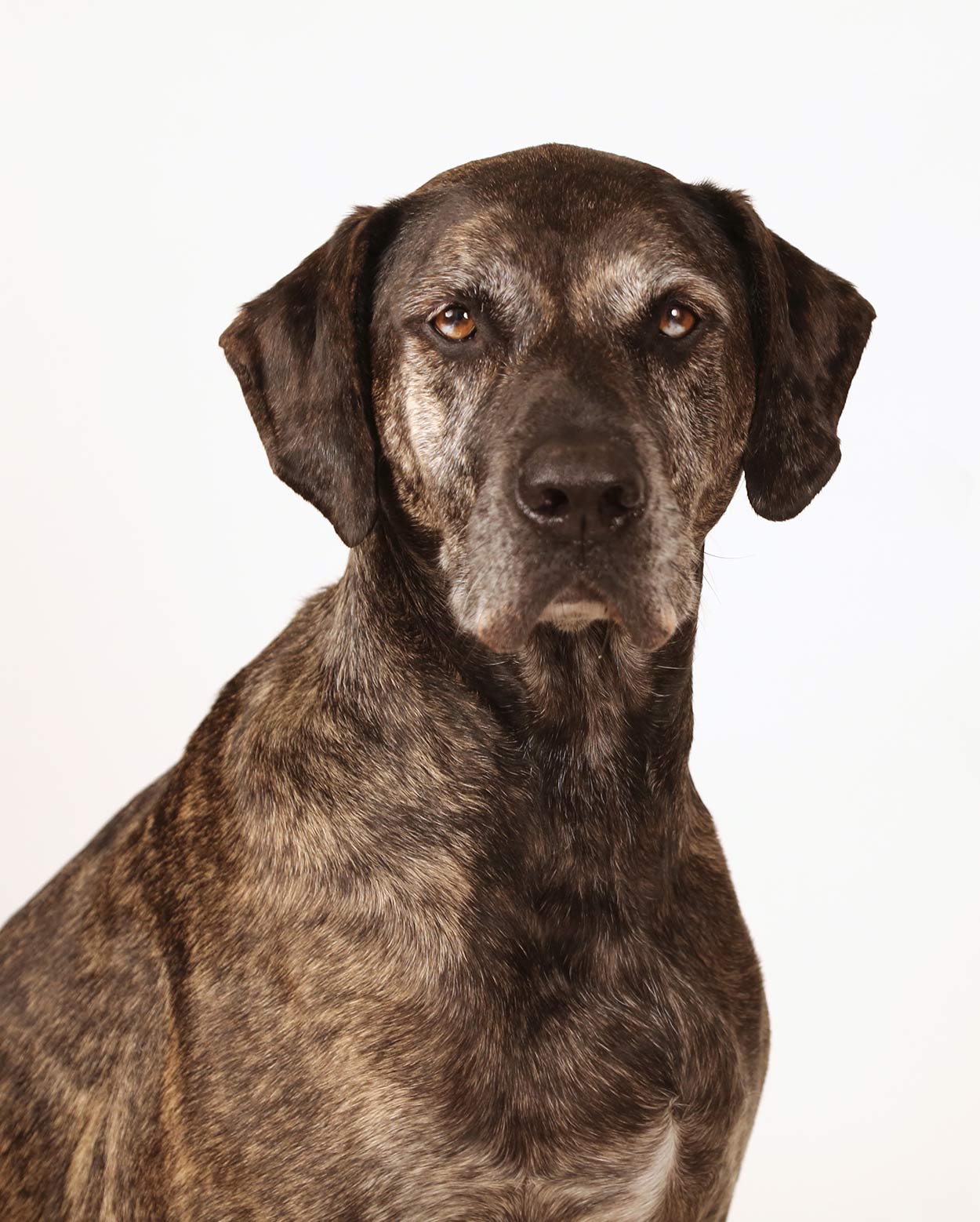 Appearance and Temperament
This rare dog breed is known best for his leopard-like spotted short coat. He is highly intelligent and active and is known to be assertive but not aggressive, and fairly good natured. The Catahoula Cur is a working dog. He thrives when given jobs to do, but he makes an excellent family dog. He cannot be isolated, however, as he needs interaction as often as possible to remain happy and healthy.
Health and Lifespan
The Catahoula Cur has a lifespan of 10-14 years. Although mostly healthy, he can be predisposed to deafness, especially in predominantly white Catahoula dogs. He can also be prone to hip dysplasia.
Where is He Now?
The Catahoula Cur can make a wonderful family pet. Still, if you are considering one, we always recommend early socialization and proper training. He does well with children, especially when raised with them. In fact, he will even consider those children his responsibility and will insist on caring for them, getting them to eat on schedule, nap, play, etc. But, it might be hard to find this rare dog breed.
7. Tibetan Mastiff
The origin of this breed is believed to be from the nomadic cultures of Tibet, China, India, Mongolia, and Nepal. It is said that he was once used by tribes to protect their sheep from wolves, leopards, bears, and even tigers. Due to his size and bark, he was also an excellent guard dog, used for guarding property against thieves.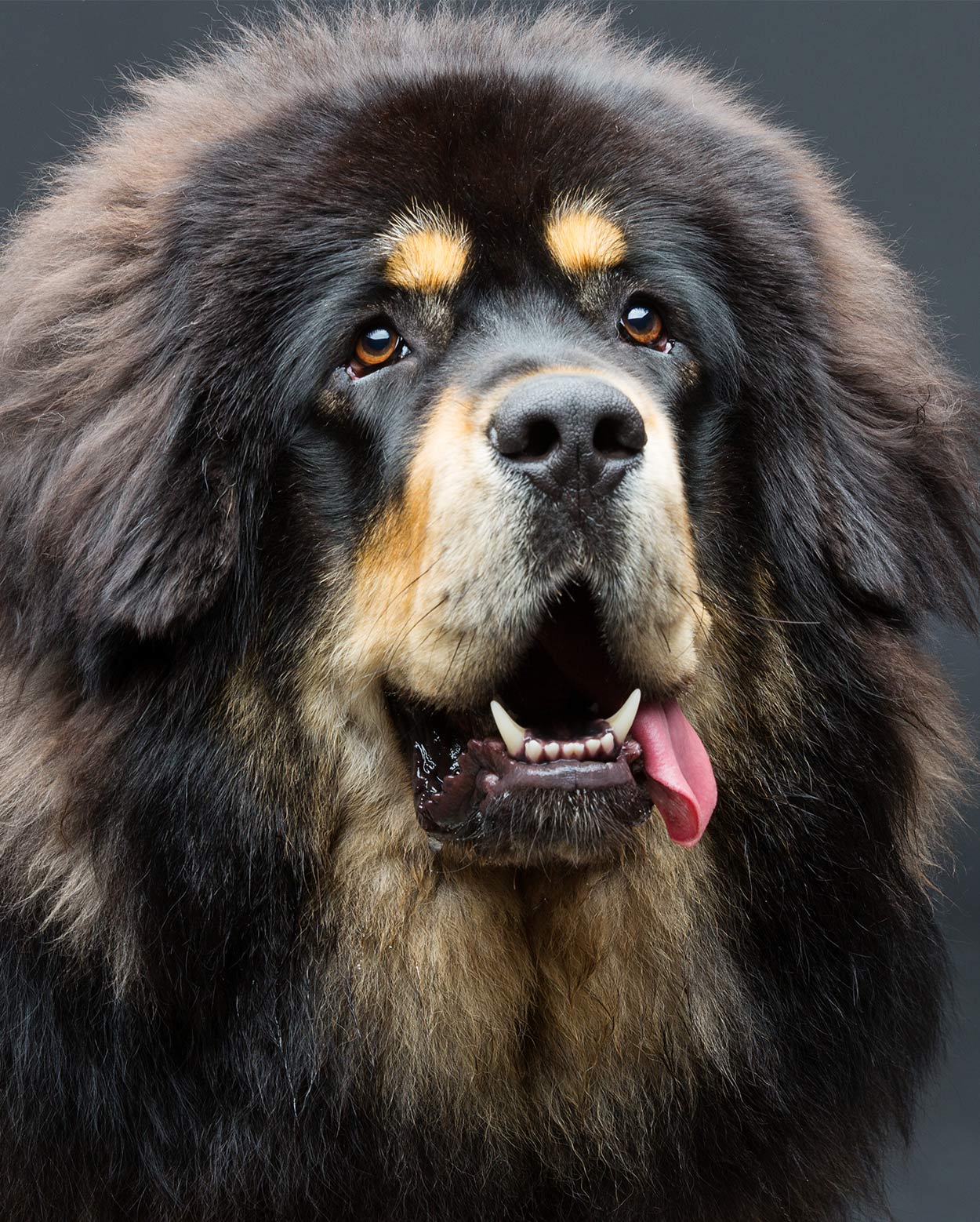 Appearance and Temperament
Being a mastiff breed, this is a huge dog with a bear-like look. He prefers to be outdoors and is known to bond with his flock the same way he bonds with his family. One should keep in mind that this rare dog breed likes to be in control and has guarding instincts, so he can be possessive of who he thinks is his charge. This rare breed needs plenty of training and socialization.
Health and Lifespan
The Tibetan Mastiff has a lifespan of 12-15 years. A properly bred Tibetan Mastiff is a relatively healthy breed. Still, he can be prone to:
Elbow and hip dysplasia
Hypothyroidism
Entropion
Ectropion.
There have been some seizures in some bloodlines of this breed, but it is not considered too prevalent in the properly bred Tibetan Mastiff.
Where is He Now?
The Tibetan Mastiff gained popularity worldwide around 1980, and although still considered quite rare, many breeders have found themselves in a race to produce this beautiful and rare dog. Unfortunately, this led to a number of highly inbred dogs being sold to unknowing consumers, who in turn placed their Tibetan Mastiff in shelters and rescues once he could not complete the health test requirements for his breed.
Luckily, this large rare breed is still considered to be a wonderful family pet, with the proper socialization and training, of course. If you are interested in this breed, keep in mind that reputable breeders will be able to provide certificates of proper health screening and issues with parent dogs or previous litters.
8. Swedish Vallhund
Native to Sweden, this rare breed's name translates in English to 'herding dog'. His main job was to herd cows over 1,000 years ago. But he actually came close to extinction around 1942. Thankfully, this rare dog breed was revived after careful breeding standards and lots of publicity by Swedish national Bjorn von Rosen and K. G. Zettersten.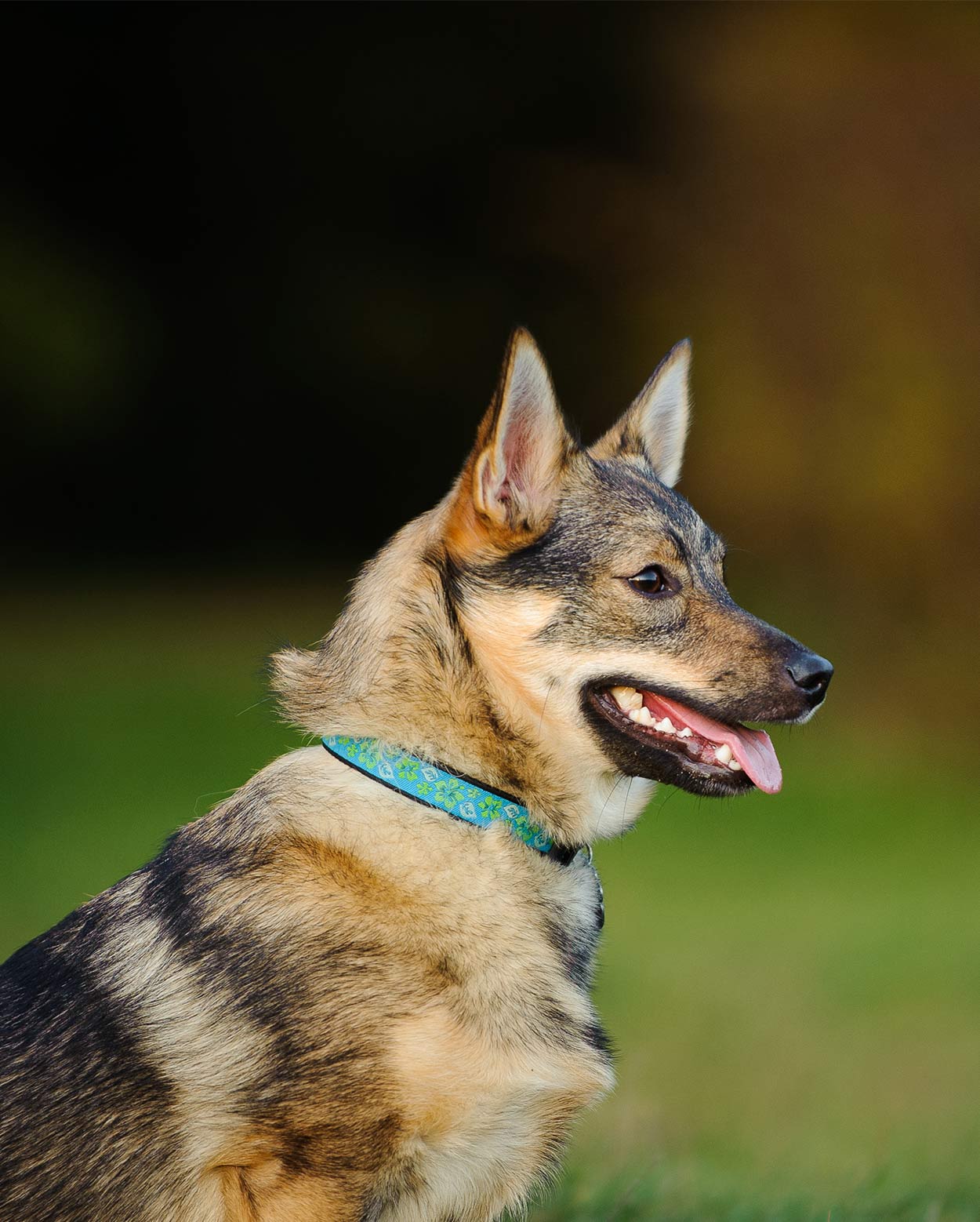 Appearance and Temperament
With his short legs and long body, this tiny herding dog is known to be brave, energetic, intelligent, and friendly. He is also athletic. A little dog with a huge personality! This small rare dog breed loves to be challenged and also enjoys moderate exercise. He is incredibly loving and loyal to his family members and is adaptable to many different home types.
Health and Lifespan
This breed has a lifespan of 12-14 years. The Swedish Vallhund is a very healthy dog, only predisposed to progressive retinal atrophy and moderate blindness at night.
Where is He Now?
The Swedish Vallhund can make a wonderful family pet. However, this is still a very rare dog breed. So, it might be hard to find a breeder.
9. Finnish Spitz
The Finnish Spitz is a breed that comes from Finland dating back nearly 8,000 years! Amazingly, this rare dog breed has a genetic closeness with the extinct Taymyr Wolf of North Asia. He does very well in colder climates, as he was once used for hunting and obtaining food in higher longitudes.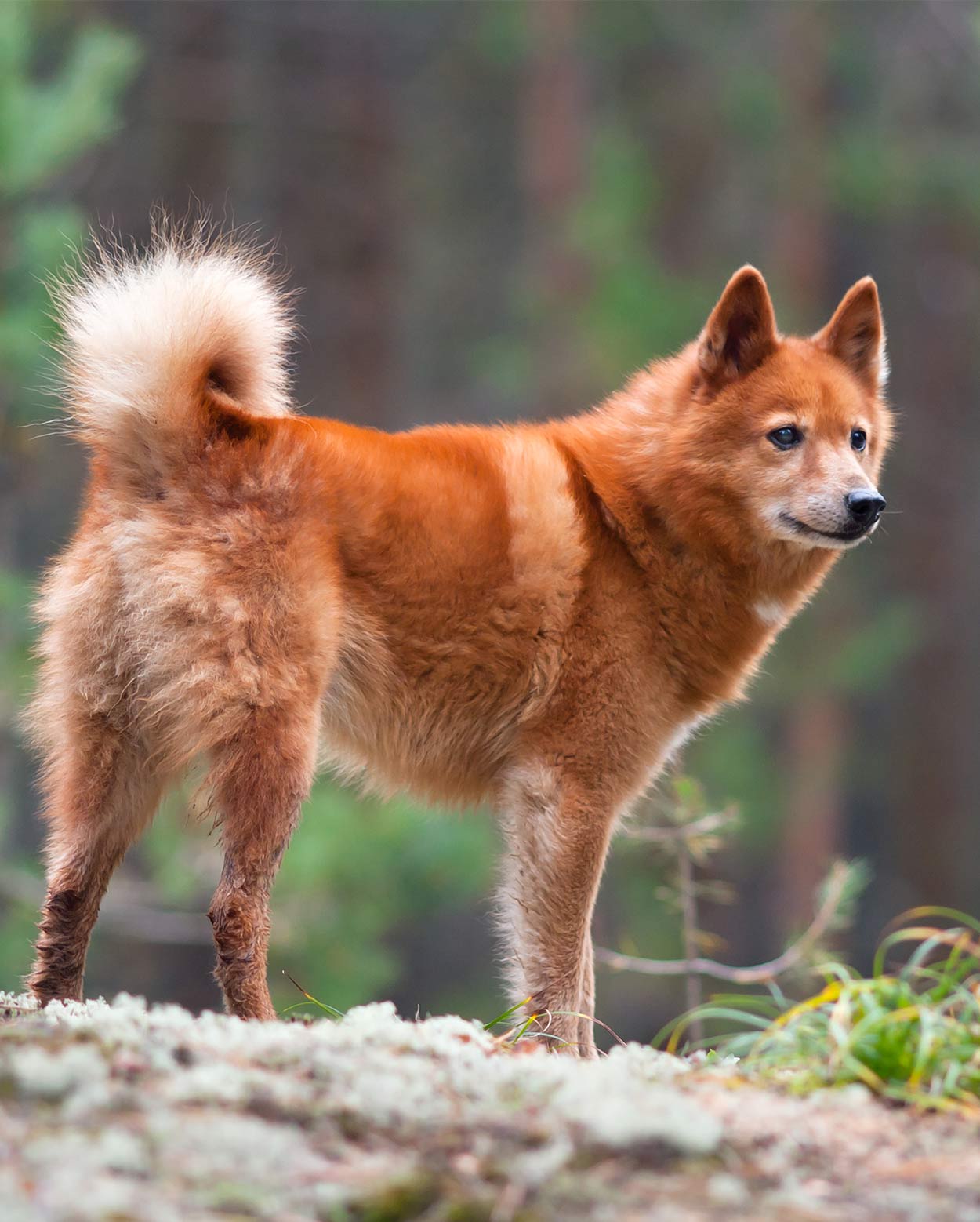 Appearance and Temperament
This dog is known to be very alert and energetic. He is so active that he will need up to two walks each day to remain healthy both physically and emotionally! This rare dog breed does enjoy people but he should be supervised with young children, as he can be protective. This trait is especially prominent in males.
Health and Lifespan
This breed has a lifespan of 12-14 years. It can be predisposed to the following:
Hip dysplasia
Patellar luxation
Elbow dysplasia
Epilepsy.
Where is He Now?
The Finnish Spitz today is a great family pet, though he is independent, and requires early socialization and obedience training. He will not tolerate harsh training, so, as always, we recommend positive training with a gentle voice and touch.
10. Peruvian Inca Orchid
This breed, also known as the 'Peruvian Hairless Dog', originates from Peru during the pre-Inca cultures. It is said he was kept during the Inca Empire, where he was used as a sighthound and was excellent at hunting for prey on sight. In fact, his first depiction appears around 750 A.D. on Moche ceramic vessels.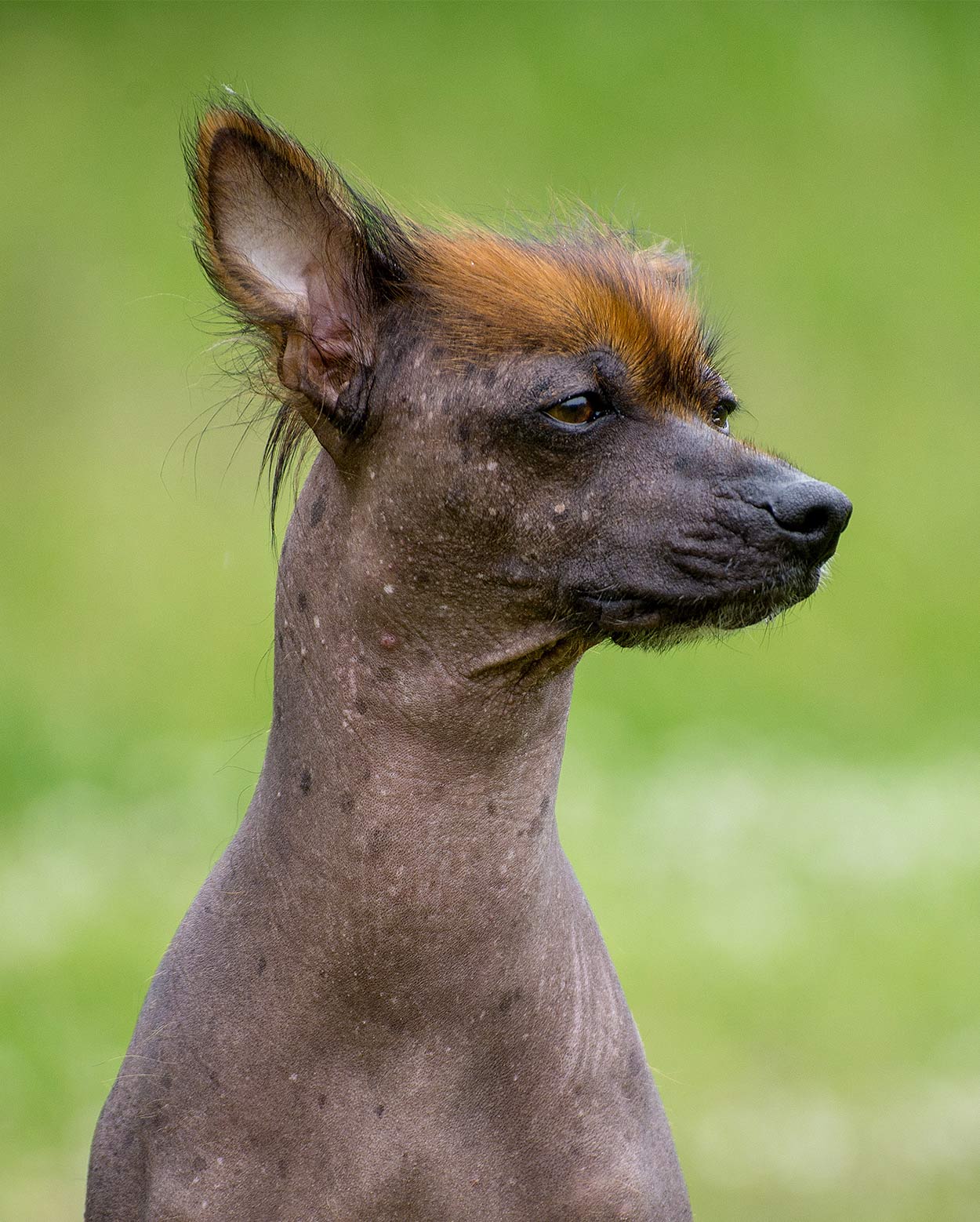 Appearance and Temperament
This is an affectionate, noble, protective rare breed of dog who is built like a small, bald greyhound. It may retain hunting instincts. So, it is important that this breed is well socialized and trained from an early age.
Health and Lifespan
The Peruvian Inca Orchid has a lifespan of 11-12 years. The most common health issues in this dog are skin related. It is not unusual for hairless dogs to suffer skin lesions and acne due to their sensitive, thin skin. Any skin lesions suffered should be cared for at once to avoid infection.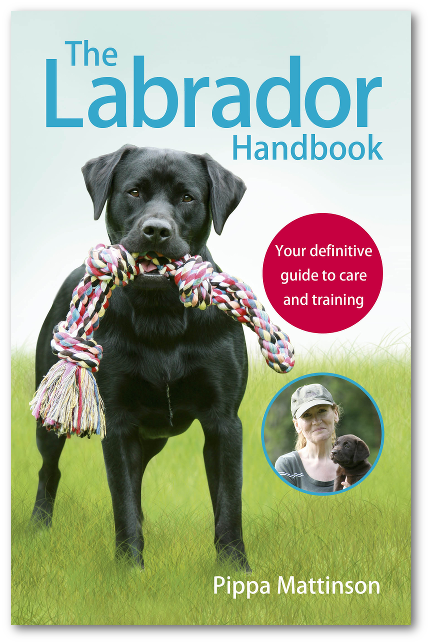 Where is He Now?
Although a smaller rare dog breed, the Peruvian Inca Orchid can make a wonderful family pet who will draw attention everywhere he goes with his hairless nature. He is known to play well with other dogs and is easy to live with. Loyal and affectionate with his family, this rare dog breed can make a great companion. He is not recommended for the novice dog owner, as he can be very protective of the women and children in his family.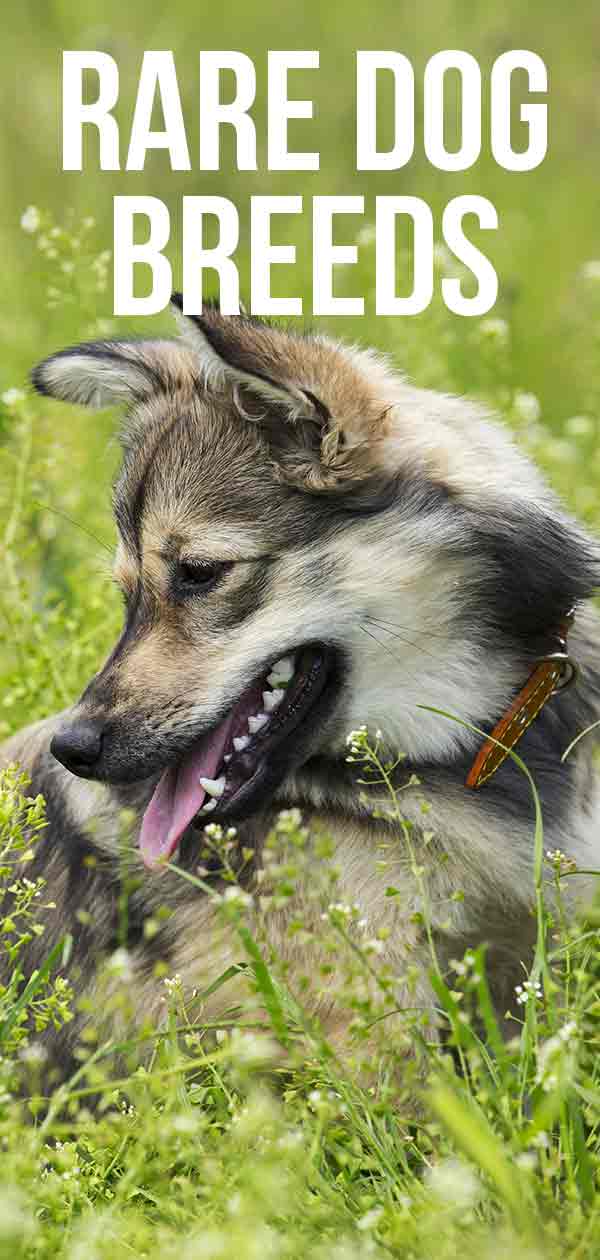 Is a Rare Dog Breed Right for Me?
Rare dog breeds are fascinating and different. They are certainly a conversation starter, and it's tempting to want to have an animal very few have ever even heard of, let alone seen with their own eyes!
The majority of the above rare dog breeds would make wonderful family pets and companions. But, it is of the utmost importance that a prospective owner considers all the pros and cons of owning a rare dog breed before diving in to get one.
Remember, one of the biggest issues with a rare dog breed is the matter of his small gene pool and the high risk of genetic defects, health disorders, and more. This could mean a financial headache or worse, a devastating heartbreak if you are faced with losing your beloved companion before his time due to any genetic defects in his bloodline.
How to Find the Healthiest Dog
As always, we recommend doing plenty of research, speaking thoroughly with breeders, and early health screening of the rare dog breed you are considering adding to your household. And if you are going for it, congratulations and good luck! With proper research, health screening, and care, we are sure that your rare dog breed will bring you joy for years to come!
Do You Have a Rare Dog Breed?
If you own one of the most rare dog breeds on this list, we would love to hear from you. What is your dog like? And how did you manage to find such a rare breed? Or, if you can think of any that we've missed off this list, tell us about them in the comments!
Readers Also Liked
References and Resources
The Labrador Site Founder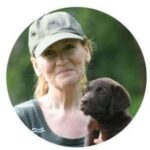 Pippa Mattinson is the best selling author of The Happy Puppy Handbook, the Labrador Handbook, Choosing The Perfect Puppy, and Total Recall.
She is also the founder of the Gundog Trust and the Dogsnet Online Training Program 
Pippa's online training courses were launched in 2019 and you can find the latest course dates on the Dogsnet website