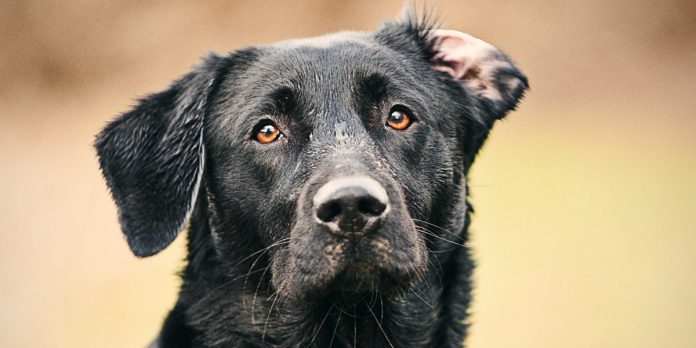 Adopting an abandoned dog is a rewarding act, and one that will change your life immeasurably. In this article we are going to look at how to adopt a Labrador. Considering what you will get out of adopting a dog, what the rescue society expects from you as an adoptee, and the best way to go about adopting a Labrador.
Each year many Labradors are given up by their owners. Often reluctantly,  because they cannot manage to care for their dog any longer. Although some dogs are rehomed due to behavioural problems, many are in rescue through no fault of their own. The result of divorce, changes in working hours, problems with accommodation or financial crisis.
By choosing to adopt a Labrador instead of buying a new puppy,  you and your family are giving a dog a chance of a new life,  and helping to reduce the problem of unwanted dogs in the UK However, all is not simple or straightforward in the world of adoption. You will have to jump through quite a few 'hoops'  before you can adopt a Labrador and bring your dog home. And for the most part, with good reason.
Your hopes for adopting a Labrador
You will probably want to find a Labrador that will fit into your life with the minimum of disruption. You are looking for a dog that will be both loved and lovable,  and that will bring an extra dimension of pleasure to your own life as well as to his.
The rescue society's aims
The aims of the rehoming organisation are very specific.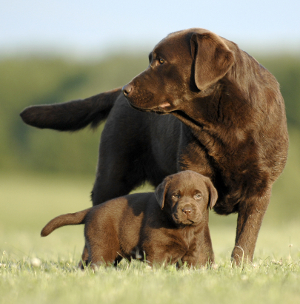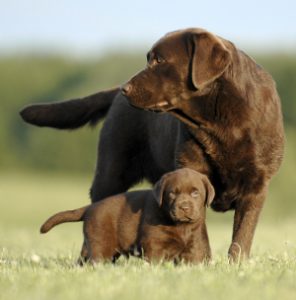 They are looking for the best and most permanent home for the dog in their care. Rescue societies know that if a dog's new family is not scrutinised carefully and matched properly with the right dog. They do not want that dog to end up right back in rescue again.
Adoptive families can sometimes find this matching process intrusive and it is better to be prepared for this in advance.
Different Types of Rescue
The search for a rescue dog can take you down several different avenues. One option is to visit a dog rehoming centre, like Battersea and Dogs Trust. These have large kennels, where you can visit a large number of dogs waiting for homes. You can view a lot of their dogs on the day you visit, although some will be in foster homes.
If you are intending to give a dog a home they will ask that you fill in a form and have a chat with an advisor on your first visit. They will see if they have any dogs that would fit with your situation, and help to match you with the most suitable companion.
It has to be a Labrador?
However, charities like Battersea will have a number of different breeds looking for homes. So if you are specifically after a Labrador Retriever you might have to register, and then phone them regularly to wait for an appropriate one to become available.
Another option is to register an interest with a Labrador or Labrador Cross rehoming charity, like The Labrador Trust or Black Retriever X Rescue. These dogs are fostered with families, until they find their forever homes. So you won't visit a dog until the society has decided that they are probably a good match. Although breed specific societies will be a lot more likely to have your desired breed, you will still have to be patient.
Waiting to adopt the right dog
There are a lot of Labradors in need of new homes, there are also a lot of people waiting to give those homes to them. And each dog comes with his or her own set of needs, depending on their background and personality.
Rescue societies aim to match the right dog to the right family. This is sometimes fairly simple, but can take several weeks or even months to achieve. Remember, if you have a young family or other pets at home, then not every Labrador or Labrador cross will be well suited to sharing your home. The more complex your personal situation is, the longer it will probably take to find the right dog for your family.
Home visits before dog adoption
Before you can be considered as an adoptive family,  the recue centre will want to visit your home.   They will ask you a lot of questions some of which may seem quite personal. Many rescue societies will not consider families where  all the adults work during the day.  Even if you are happy to arrange a 'dog walker'  or to come home at lunch time.
They see too many Labradors abandoned because the 'dog walker'  arrangement didn't work out,  or became too expensive,  or because a lunch time visit was not sufficient to keep the dog happy. They will also want to make sure that your house, and especially your garden are secure. So if you are intending to apply for a rescue dog, it will be worth mending your broken fence before they come and visit.
A Labrador's needs
The Labrador is a very social and affectionate dog. Many young Labradors will become unhappy and destructive if left alone for long periods of time. Labs can also be messy and are very boisterous,  especially in their youth and until trained. If you live with toddler or frail adults who are easily knocked over, you will need to take this into consideration. These are big powerful dogs that need a lot of training,  and you will need to convince your rescue society of your good intentions and commitment to fulfilling the needs of your dog.
Training a rescue dog can be more challenging than training a puppy, because they might have developed bad habits over the course of their lives so far.
The cost of rescuing a dog
Adopting a rescue dog will not cost as much as purchasing a puppy,  but it is not free.  You will be expected to make a donation to the society.  This is essential if they are to keep up the good work of feeding and caring for abandoned dogs. The cost will usually be between £100 and £200 if you use a rescue society or centre. You may also be expected to commit to neutering the dog once it is mature, and this can be expensive, especially for a female dog.
Remember, the costs of feeding, insuring and providing veterinary treatment for a relatively large dog are considerable and you will need to show the rescue society that you are prepared for this.
The benefits of rescuing a dog
Giving a home to a Labrador who needs one is a wonderful thing to do. You will not only be helping an unsettled soul to find his place in society, but you will be bringing an active new individual into your family too. The pleasures and benefits of bringing an abandoned dog into your life and giving him a fresh start are there to be had.
If you think you are the right person for the job,  your rescue society will be delighted to hear from you. You can find a list of Labrador rescue organisations on our Rescue Page.
How about you?
Have you adopted a rescued  Labrador?  Have you any advice or tips for others thinking about taking the plunge?
Useful Links
More information on puppies
For a complete guide to raising a healthy and happy puppy don't miss The Happy Puppy Handbook.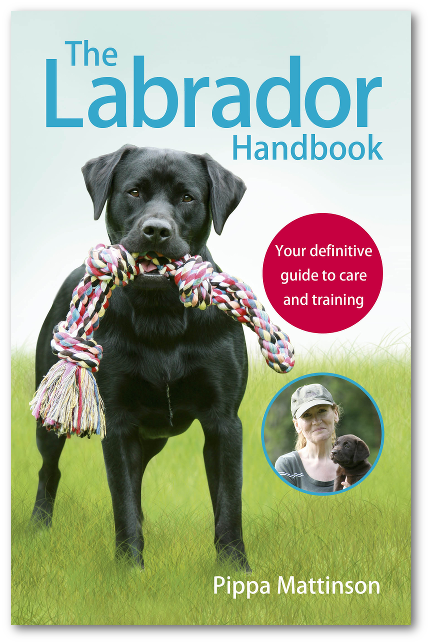 Published in April 2014, the Happy Puppy Handbook covers every aspect of life with a small puppy. It will help you prepare your home for the new arrival, and get your puppy off to a great start with potty training, socialization and early obedience. You can buy The Happy Puppy Handbook from Amazon by following this link. If you do, The Labrador Site will receive a small commission which is greatly appreciated and won't affect the cost to you!
This article was first published on 8th November 2011, and has been fully revised and updated for 2015.
The Labrador Site Founder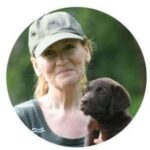 Pippa Mattinson is the best selling author of The Happy Puppy Handbook, the Labrador Handbook, Choosing The Perfect Puppy, and Total Recall.
She is also the founder of the Gundog Trust and the Dogsnet Online Training Program 
Pippa's online training courses were launched in 2019 and you can find the latest course dates on the Dogsnet website