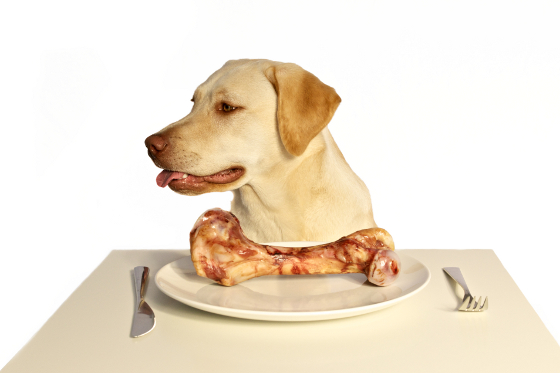 Labradors love treats, just like the rest of us. But it is also important that we give them the right sort of food. Whilst it's fine to give the occasional dog biscuit, you can also enjoy adding in some healthy, natural alternatives. Here are some fun natural snacks for Labradors that you can share with your furry friend:
1. Raw Carrot
Dogs are big fans of carrots. Crunching down on them will provide a fun distraction, work their jaw muscles and help to get rid of some of the build up around their teeth too!
2. Apple slices
Fruit in large quantities is not good for your dog, but a couple of apple slices will provide a mouth-watering treat. Next time you are slicing up an apple for the kids, why not pick a couple of pieces for your Labrador to enjoy too.
3. Tripe
Your local butcher will be able to provide you with some fresh tripe for your Labrador. It's very rich so make sure not to give them too much at once – and I also advise wearing gloves. The smell is not nearly as appealing to the human nose as it is to your dog's! A treat perhaps best given in the garden, but your Labrador will love you even more for having it.
4. Water Melon
Fresh slices of seedless water melon are a brilliant treat for your Labrador, especially on a sunny day. They have a high water content and provide a very refreshing way to keep your dog hydrated.
5. Eggs
Crack a raw egg into your Labradors bowl once or twice a week, and he will be very grateful indeed. Some kibble fed dogs are reluctant to try egg at first, due to the texture being quite different from their normal food. If your dog is unsure then mix it up with a fork first and try tipping a little bit over their normal dried food. This should let him realise what a tasty treat he has in store.
6. Fish skins
For those of you who eat a lot of fresh fish anyway, why not de-skin a couple of fillets before you cook them and put the skins to one side for your dog? If you aren't a fish fan yourself, but you have a local fishmongers, then they won't be hard to get hold of by themselves.
7. Pigs ear
Pigs ears are available from most pet stores, and most dogs love them. They are quite tough and chewy, so they will take a lot of dogs a while to wolf down too! They are natural cut-off's from the butchering process and should contain no additives or preservatives.
8. Steak
We're ending on a pricier option, but it's a real trump card. Whether it's venison or beef, your dog will think he's hit the jackpot when you share a bit of raw steak with him. Use as a lovely surprise with his dinner, or a brilliant bonus reward for your training.
Stay Safe, Be Sensible
It's great fun thinking of new treats to give our Labradors, especially when we can make sure that they are full of natural goodness. But it is worth being cautious when you do so. The first time you give your Lab something new, make sure it's in a very small quantity in case it upsets his stomach.
Some human foods are dangerous when ingested by our dogs. Check out our article on toxic items before trying something new.
And remember – slim labs are healthy labs, so treats and snacks need to be infrequent or deducted from your dog's overall daily food allowance. Even if they are natural!
What special treats do you give your Labrador Retriever? Why not let us know in the comments box below?
More information on puppies
For a complete guide to raising a healthy and happy puppy don't miss The Happy Puppy Handbook.
Published in April 2014, the Happy Puppy Handbook covers every aspect of life with a small puppy. It will help you prepare your home for the new arrival, and get your puppy off to a great start with potty training, socialization and early obedience. You can buy The Happy Puppy Handbook from Amazon by following this link. If you do, The Labrador Site will receive a small commission which is greatly appreciated and won't affect the cost to you!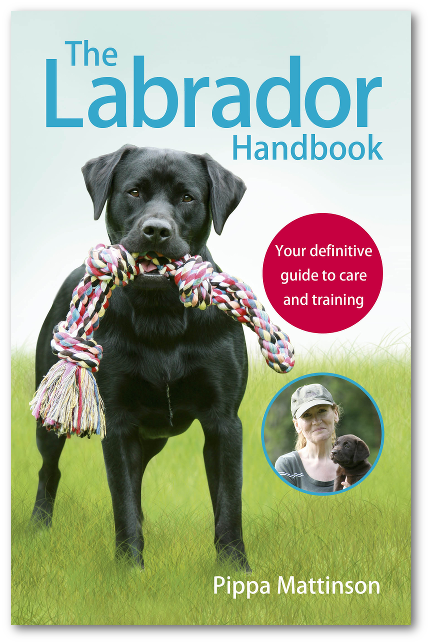 The Labrador Site Founder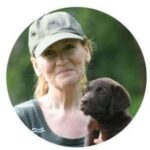 Pippa Mattinson is the best selling author of The Happy Puppy Handbook, the Labrador Handbook, Choosing The Perfect Puppy, and Total Recall.
She is also the founder of the Gundog Trust and the Dogsnet Online Training Program 
Pippa's online training courses were launched in 2019 and you can find the latest course dates on the Dogsnet website