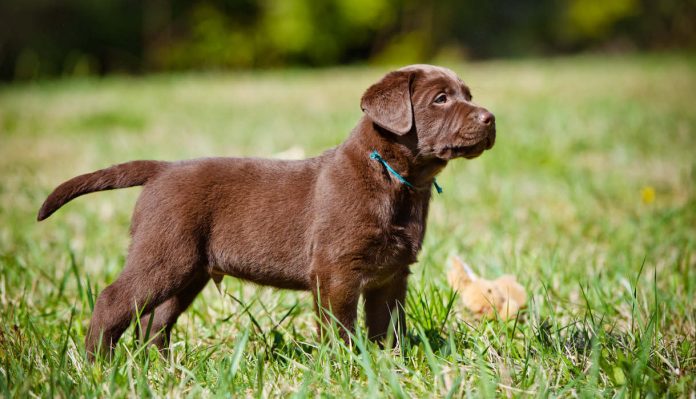 Buying your first dog can be a life changing decision. Choosing the right dog will help to ensure that your life changes in a good way. There are some wise precautions you might like to consider before viewing any litter of Labrador puppies. Or choosing which one to bring home with you.
Buying a Puppy from a Friend
It is often tempting to buy a puppy in an opportunistic moment of enthusiasm. Perhaps because you happen to hear of a friend who has a litter that will be ready to go to their new homes soon. Or a neighbour who has a gorgeous litter of puppies that you fall in love with when you pop over to admire. But the puppy that lives just around the corner, and the puppy that is going to bring you years of pleasure, may be two very different things.
It is a really good idea to put your sensible hat on at times like these, and to approach the whole business of selecting your puppy in business-like way. The first decision to make is to choose what type of Labrador you wish to end up with. Which characteristics are most important to you, and will help him to fit into your family best.
Choosing a Working or Show dog?
Labradors in the UK and in the USA fall into two distinct types. Those bred for work, and those bred for the show ring.
The working bred dog is generally very responsive and easy to train. But he may also fall short of what you expect in appearance. If you are hoping to get involved in gundog fieldwork, or agility at some point it is important to purchase a field or working bred labrador. But if you are simply looking for a good natured pet, the dog's ancestry is less important.
Of course choosing a dog is so much more than just weighing up the pros and cons. More than just a 'balance sheet', it is a very personal decision and sometimes you just have to go with your gut feeling. Whatever you do, try to resist buying a pup, just because 'a friend's dog has had a litter'. Do your research, avoid older puppies that have been passed on because the owner 'couldn't cope' and when you have made your decision, take some sensible precautions when choosing the individual puppy
Choosing a dog with health clearances
Make sure the parents of the litter you are intending to look at have the relevant health clearances for the breed. There are now a number of hereditary diseases in labradors that can be tested for. The British Veterinary Association, in conjunction with the Kennel Club, runs several Health Schemes. Routine testing under these schemes is gradually growing in popularity for a number of conditions. These include hip dysplasia, elbow displasia, and a number of inherited eye diseases.
However, there are still many puppies available for sale in the UK whose parents have not been tested, or that have been tested and fall below the necessary standard for breeding. Amazingly, in the UK, the Kennel Club will still register puppies from parents that have poor hip scores. Hopefully this will change in the future. You will need to read up on these to make sure you understand what you are looking for.
Finding the right dog breeder
Knowing where to look for a breeder is not easy. Labrador breeders come in all shapes and forms. At their best breeders are dedicated experts on their breed, who produce a few litters each year of top quality puppies for their own kennels (show or field) and sell any surplus to quality pet homes.
At their worst, breeders are simply puppy farmers who churn out litter after litter with no thought to the health and welfare of either the puppies or their mother. Telling the difference is not always straightforward. Perhaps the majority of 'breeders' are simply owners that have decided to have a litter from their female dog. In some cases these may be excellent puppies, in other cases they will not.
The key to a good litter is a quality female dog with excellent health clearances, put to a compatible quality dog with equally excellent health clearances, and given quality care throughout pregnancy and beyond. The female dog must have a purpose beyond producing puppies, whether that is as show dog, working dog or highly treasured family pet. On the whole, this is more likely to be achieved by an experienced breeder.
The Kennel Club in the UK run an accredited breeders scheme, and members agree to meet certain minimum standards. However, there are many excellent breeders who are not members of this scheme so do not dismiss a breeder on these grounds alone. The scheme is not perfect yet, and its standards are not necessarily enforced, as the KC prefers a voluntary approach.
If you are inexperienced it is very important that you get some help in finding a breeder. Choosing one from a newspaper advert or from the internet when you know nothing of the source can be a risky decision.
If you want to buy a pup from top working parents, then you may find the pups are all spoken for very quickly, long before they are eight weeks old. It can be disheartening to phone advert after advert only to find all the pups are gone. It pays to plan ahead. If you do some research, locate a really nice female dog, and book one of her pups before they are born, you may find the whole process a lot smoother. You may also be able to enjoy visiting and photographing the puppies whilst they are growing.
Check the ancestry of the dog
If you are buying a Labrador for gundog work, or agility, make sure the parents of the litter you want to view are from working stock, look for a few FTCH and FTW (field trial champion and field trial winner) in the pedigree.
There needn't be hundreds of them. If you are hoping for success in the show ring, you should be looking for CH and SH CH title (SH CH is show champion, CH is a show champion with a working certificate which is not a demanding or difficult test of working abilities. Don't dismiss a pedigree because there are no champions in it; get someone knowledgeable to check out the lines in the pedigree for you.
Viewing the puppies
Some puppies will be raised in the home with the family. This can be ideal, as the pup will have been accustomed to people and the hustle and bustle of family life from the very beginning. Be aware though that not everyone who has a litter of puppies knows what they are doing. Look at how the pups are handled and how clean their quarters are. The pups should smell nice, and look bright and healthy.
If you don't know what a healthy puppy looks like, take someone experienced with you. The litter may have been whelped and raised in kennels. This is also perfectly acceptable provide the breeder has accounted for this. An experienced breeder will have made sure that the pups have had plenty of human contact regardless of where they are living. Again look at the surroundings. A responsible breeder will run a clean and tidy kennels.
Always see a puppy with its mother. If possible see the father too. The parents should be friendly and relaxed. The mother may not look her best seven or eight weeks after giving birth, but she should look healthy. Again, if you doubt your ability to make a judgement on a puppy or his parents, take an experienced person with you.
Dog or female dog?
Until fairly recently male dogs were more popular than female dogs. Fashions come and go, and at the moment, female dogs seem to be in favour. You will hear various claims as to the differences in temperament between them, but most of these contradict each other and it really is a matter of personal taste.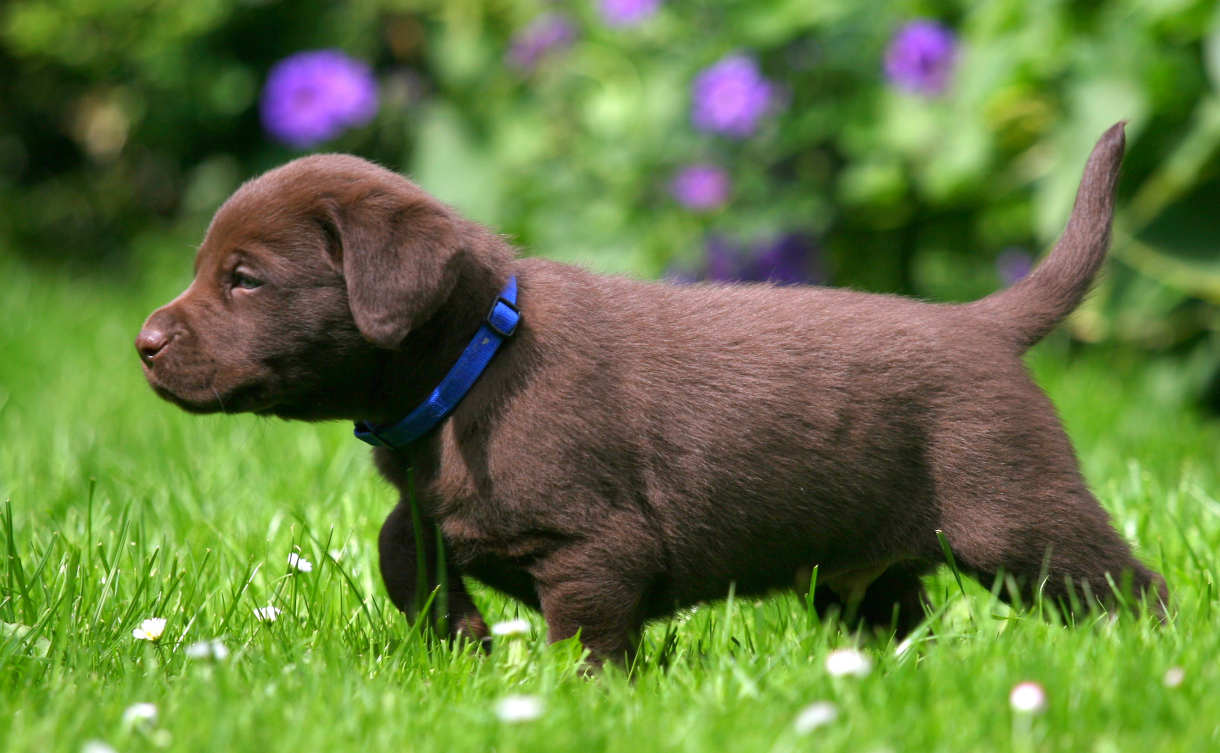 The main disadvantage of a female dog is that she will come into season twice a year each year from the age of 6-12 months until the end of her life. This can be inconvenient.
Having your female dog spayed will prevent her coming into season, but the procedure is a major and expensive operation, and recent research has shown a few problems associated with spaying that you will want to consider before making your choice. Because female dogs are currently fashionable, you will probably pay more for a female dog, but as the price of a puppy is such a tiny fraction of what you will spend on her over her lifetime this is probably the least relevant factor.
Some owners feel that male dogs can be rather more 'headstrong' than female dogs, especially in the first couple of years of life. The appearance of a male dog may be more pleasing to some. Males tend to develop a squarer, more chunky head which some owners prefer. The average male will also grow a little taller and weigh a little more than a female. These differences are however fairly minor ones.
Most people simply prefer one sex or the other and don't really know why. If you are not sure whether you want a dog or female dog, keep an open mind. At least you will have a wider choice of puppies.
Which puppy?
If you have booked a puppy in advance from a reputable breeder, there may be little or no choice as to which puppy you have. It is not unusual to find that all puppies due in popular kennels have been booked before birth.
If you are keen to buy a dog with plenty of red ink on the pedigree, you may need to do some research and book the pup as soon as the female dog has been mated. If you do get the chance to choose your puppy out of several in a litter, how should you go about it?
Puppy Health
Having made sure that the parents of the puppy you are viewing have good health clearances is a good start. But it is not a guarantee of health, it simply improves your puppy's chances of avoiding an inherited disease which may blight his life (and yours) further down the line. You still need to make sure your puppy is healthy.
A thorough check up by your own vet soon after you get him home will help put your mind at rest. But how can you be sure the puppy you are viewing is not sickly even before you bring him home?
Some puppies may be more lethargic than others when you visit, but this may be a reflection of how hard they have been playing before you arrived, rather than how healthy they are. A good breeder will not try and sell an unhealthy puppy and if relevant, will point out any minor defects to you. Puppies are sometimes born with slightly misaligned jaws for example, which may not matter to someone who has no intention of breeding from the puppy or working him, but such a defect should not be concealed from the buyer. Umbilical hernias are not uncommon and can be troublesome.
An experienced eye will be able to detect this and some other common defects on giving the puppy a 'once over'. When you go to view a litter of pups it is really important to take someone with experience with you. This is especially important if the breeder is unknown to you and does not come recommended by anyone.
If you cannot arrange to have someone knowledgeable go with you, make sure you agree with the breeder on a 'no questions asked' returns policy if any problems arise in the first few days. Arrange to visit your vet within a day or two of bringing the pup home, and try not to form an attachment until he has been given a clean bill of health. If you have any doubts about the health of the puppy or the litter in general, ask for time to think. Don't be pressured with stories of other people coming to visit the same day.
This dog will be with you for the next 12 years or more. You will become deeply attached to him or her and serious health problems can be cripplingly expensive to fix. Not to mention very distressing for you both. This needs to be the right decision for you and your family.
Whilst health problems in puppies can be devastating the majority of puppies are robust and healthy and providing you take the precautions outlined above, you are unlikely to have any problems.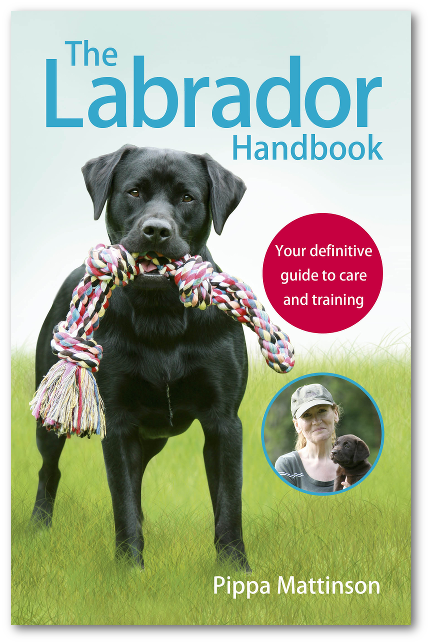 More information on puppies
Check out our Labrador Puppies section for more help and advice on choosing your new friend.
For a complete guide to raising a healthy and happy puppy don't miss The Happy Puppy Handbook.
Published in April 2014, the Happy Puppy Handbook covers every aspect of life with a small puppy. It will help you prepare your home for the new arrival, and get your puppy off to a great start with potty training, socialization and early obedience. You can buy The Happy Puppy Handbook from Amazon by following this link. If you do, The Labrador Site will receive a small commission which is greatly appreciated and won't affect the cost to you!
This article was first published on 21st November 2011, and was updated to include new information in March 2015.
Readers Also Liked
The Labrador Site Founder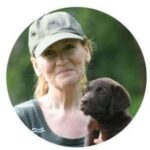 Pippa Mattinson is the best selling author of The Happy Puppy Handbook, the Labrador Handbook, Choosing The Perfect Puppy, and Total Recall.
She is also the founder of the Gundog Trust and the Dogsnet Online Training Program 
Pippa's online training courses were launched in 2019 and you can find the latest course dates on the Dogsnet website