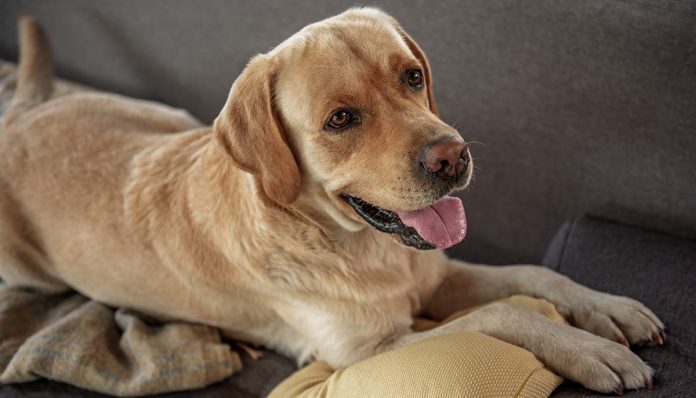 Welcome To Your Complete Review Of The Best Dog Crate Furniture!
If You Use A Dog Crate, You Want It To Look As Nice As Possible In Your Home. Here's How!
Dog training and behavior experts agree that crates are a great way to efficiently housetrain your new puppy.
Crates are also very useful in providing dogs of all ages with a safe, secure place to stay during the night or when you are away from home.
Veterinarians also recommend the use of a crate when your dog is recovering from a surgical procedure, illness, or injury.
If the idea of a dog crate that looks like a cage sounds unappealing sitting beside your couch, you're not alone.
That's why there's so much crate furniture out there to choose from!
All of these products were carefully and independently selected by the Labrador Site team. If you decide to make a purchase from one of the links marked by an asterisk, we may earn a small commission on that sale. This is at no extra cost to you.
Our Dog Crate Furniture Favorites
In a rush? Here are some of our favorites:
You can find out more about these below, and check out lots of other great options too.
Dog Crate Furniture Options
Dog crate furniture is an indoor kennel for your dog that is designed to look like a table or other type of furniture. Or a wooden cover to go over your existing crate, which has the same impact.
Pet crate furniture is the perfect solution for dog owners who love home décor as much as they love their dogs!
If you're looking for a furniture style dog crate for your pampered pup, check out our picks for the best dog crate furniture around.
Indoor dog crate furniture is most commonly made to look like tables.
There are sizes ranging from small end tables or night stands for small dogs, to big console tables for large dogs or multiple dogs.
You can buy dog crate furniture to match virtually any style of furniture you have in your house.
Some pieces are more enclosed, while others have an airy, open feel. So make sure you choose a style your dog prefers!
Dog crate furniture can be expensive if you get carried away. But you don't need to break the bank.
Many budget conscious do-it-yourself fans will take thrift shop furniture and repurpose it into dog crates.
If you are not the DIY type, but you're on a budget, there is no need to get discouraged. You can still find reasonably priced, good quality furniture crates like these.
Large dog crate furniture
Your large dog should never feel cramped in a decorative dog crate. Here are some roomy options to fit Labs and other large dogs.
Merry Pet 2-in-1 Configurable Pet Crate and Gate
The clever design of this Merry Pet 2 in 1 wooden dog crate allows you to convert it from a crate with a solid table top into a pet gate.
It comes in medium and large sizes.
Solvit Pet Residence
The Solvit Pet Residence end of table dog crate comes in a comfortable extra-large size.
It can accommodate a dog as large as 100 pounds.
The wicker style makes it a good choice for casual décor or for use on a porch or deck when the weather is nice.
Find out more on Amazon here*.
Richell Wooden End-Table Crate
Because crates that look like end tables are so popular, here is another that will look right at home next to your living room sofa. But this time in a large size!
The Richell Wooden End Table Crate features a dark brown wood finish and plenty of ventilation.
It comes in medium and large sizes. The largest size of which fits dogs up to 88 pounds.
Small dog crate furniture
Dog crate for puppies or small sized dogs often takes the form of an end table.
There are lots of great options to choose from in the small size range. Here are just a few great small dog crate furniture choices.
Casual Home Pet Crate End Table
This popular Casual Home dog crate comes in black, espresso, and white.
Making it easy to find a color to match any décor.
You can get it in a 24" or 27" size, ideal for puppies and small dogs.
Crown Pet Products Wood Pet Crate End Table
The popular Crown Pet Products wooden dog crate comes in two finishes so you can match your home décor.
It is also in two sizes that can accommodate dogs ranging from puppies to 80-pound adults.
Find out more on Amazon here*.
Newport Pet Crate End Table
A good choice if you're watching your budget, this attractive Newport Pet crate end table is well priced.
It can also fit small to medium sized dogs.
Designer dog crate furniture
They sky's the limit when it comes to decorative dog crates.
If you decorate your home in high style, you can find equally fashionable designer dog crate furniture, too.
DenHaus ZenHaus Indoor Dog House and End Table
DenHaus is one of the most well-known designer dog crate furniture makers.
This sleek and modern end table crate is the perfect match for your contemporary furniture.
It comes in two sizes and multiple glossy colors.
Casual Home Wooden Pet Crate
Not interested in a dark wood finish on your dog crate furniture?
Plenty of the most popular brands make pieces in a bright white finish a well. Take a look at this white dog crate by Casual Home.
This popular brand makes a dog crate end table in an attractive white finish.
It comes in two sizes and is quite reasonably priced as well.
Find out more on Amazon here*.
Casual Home Pet Crate End Table
Love the sleek look of black dog crate furniture? Dog crate makers have plenty of options for owners who would rather take a pass on boring brown.
In addition to the white finish, Casual Home also makes their well-reviewed dog crate end table in black.
Like their other color options, the black is a great deal for a solid wood crate.
Luxury dog crate furniture
When you only want the best for your canine companion, there are many luxury dog crate furniture options to choose from.
Whether your focus is sleek design or special features created for your dog's comfort, there's a perfect crate for you.
DenHaus Townhaus
The DenHaus Townhaus is definitely a luxury item when it comes to dog crate furniture.
This designer dog crate manufacturer has clearly gone the extra mile in terms of construction and finish.
It barely looks like a dog crate, and doesn't even have visible bars. A great choice if you want something that looks even more like your home furniture.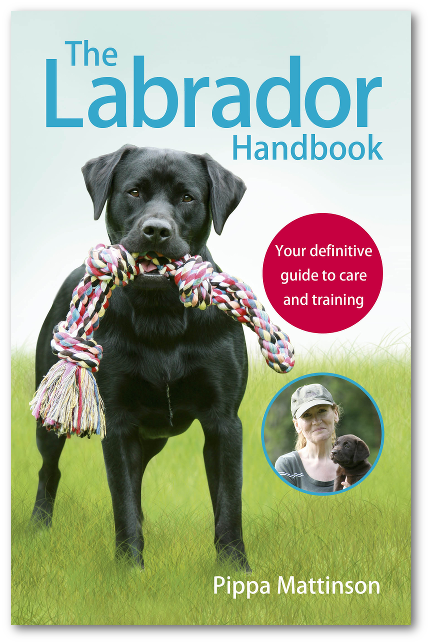 Pinnacle Amish Made Crate
The Pinnacle Amish Made Wooden Dog Crate complements all kinds of homes.
It is designed to be sturdy and even chew proof.
You can find out more on Amazon here*.
Best dog crate furniture
As you can see, whatever your taste and price point might be, you can find the ideal piece of dog crate furniture for you and your best friend.
With styles ranging from rustic to modern, and prices from less than $100 to well-over $1,000, there are plenty of options to choose from.
A reputable seller will always be happy to provide you with a quick and easy refund or exchange.
References
"Crate Training." The Association of Professional Dog Trainers.
"Canine Behavior Issues." Cummings Veterinary Medical Center at Tufts University.
"Choosing the Right Crate Size." The Association of Professional Dog Trainers.
The Labrador Site Founder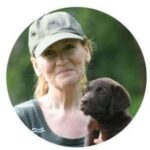 Pippa Mattinson is the best selling author of The Happy Puppy Handbook, the Labrador Handbook, Choosing The Perfect Puppy, and Total Recall.
She is also the founder of the Gundog Trust and the Dogsnet Online Training Program 
Pippa's online training courses were launched in 2019 and you can find the latest course dates on the Dogsnet website