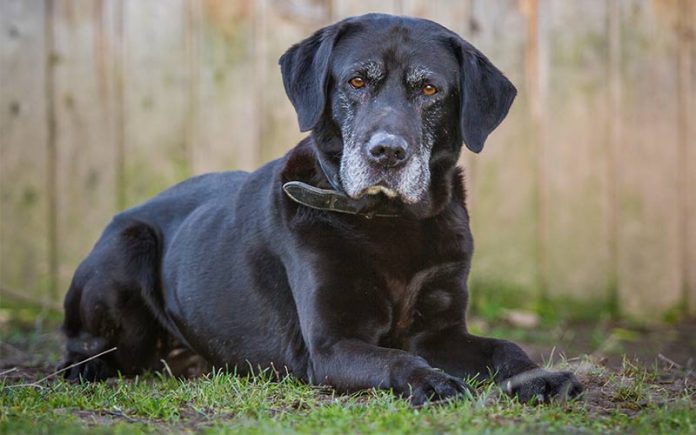 The best dog food for senior dogs is high in fiber to help maintain gastrointestinal health. Senior dog food is lower in calories and protein too, to reflex the older dog's decreasing metabolism. Supplements are increasingly important as your dog ages. The best senior dog food brands include omega-3 fatty acids, antioxidants, glucosamine and chondroitin. There are a number of great dietary options for your elderly dog's meals, depending on your dog's breed, size and activity levels. You should be making the switch over to one of these nutritionally balanced formulas at around 7 years of age.
Contents
All animals have a shift in nutritional needs as they age. The ageing process can take a toll on bone and joint health, impact cognitive function, and affect the immune system. A high-quality senior dog food is tailored to meet the special needs of your aging dog.
How to choose the best dog food for senior dogs
Glucosamine and chondroitin supplements have received a lot of attention due to claims that they can improve or maintain joint health. Numerous studies have been performed in an effort to determine the efficacy of glucosamine and chondroitin on dog health.
One research study found that glucosamine and chondroitin markedly alleviated arthritic-associated pain in dogs. Either alone or in combination with collagen! In addition, the supplements were well tolerated with no evident side effects. Another study conducted found that long-term glucosamine and chondroitin use may have a beneficial effect on canine spinal degeneration.
Antioxidants are also looked upon favorably for their potential to impact the effect of degenerative conditions such as arthritis and heart disease. As well as their role in supporting a healthy immune system. Research done in another study found that an antioxidant-fortified diet may lead to improved cognitive performance in dogs.
One ingredient that should not be in the best dry dog food for senior dogs, are low grade protein sources. For example chicken by-products. By-products are an inferior nutrition source and can upset delicate digestive systems. Rounding out the list of undesirable ingredients are soybeans, corn, wheat, and gluten. These ingredients are more difficult for dogs to digest and are commonly implicated in allergic reactions.
Senior Dry Dog Food
You may have noticed that your senior dog has a decreased appetite, or just doesn't show the same interest in his food as he used to. This may be due to a reduction in his sense of smell or taste. Any one of these premium dog foods will be sure to tempt him when mealtime rolls around!
Purina ONE SmartBlend Vibrant Maturity 7+ Formula
Real chicken is the first ingredient in this highly rated Purina One Smartblend kibble.(paid link)* And added Omega-6 will benefit your dog's skin and coat. Naturally sourced glucosamine supports joint health. It also has added vitamins D-3, C, B-12, and E.
Diamond Naturals Dry Food for Senior Dogs 8+
The special formulation for maturing dogs in Diamond Naturals Dry Food(paid link)* includes fiber and probiotics for easy digestion. As well as plenty of glucosamine and chondroitin for joint health. Antioxidants include vitamin E and selenium, and there is zero corn, soy or wheat.
Wellness Complete Health Natural Dry Senior Dog Food
This Wellness senior dog food(paid link)* contains only the finest, premium, all natural ingredients. In addition to being simply delicious, the barley and deboned chicken are easy to digest. Glucosamine and chondroitin are both present to aid with joint health.
Best Wet Dog Food for Seniors
Your pooch's ability to maintain a proper water balance decreases as she gets older. You'll love the fact that wet dog food adds all important moisture to their diet.
BLUE Wilderness High Protein Grain-Free Senior
This Blue Buffalo senior dog food(paid link)* comes in packages of twelve 12.5 ounce cans in either turkey or beef options. Both tasty alternatives are absolutely 100% grain-free and contain zero chicken by-product, wheat, corn or soy to upset sensitive stomachs.
Wellness Complete Health Natural Wet Canned Dog Food
These all-natural, superior Wellness Complete Health dog food(paid link)* formula contains increased fiber and reduced calories to meet the needs of less active senior dogs.
Soft Kibble For Senior Dogs
Older dogs often have difficulty chewing or getting food into their mouths. Give these soft, tender dog food alternatives a try if a dry dog food is too hard, and a wet dog food is too messy, for your special needs pet!
Purina Moist & Meaty Steak
This tender Purina Moist and Meaty dog food(paid link)* is guaranteed to provide complete and balanced nutrition for adult canines.
Purina Moist & Meaty Dog Food Rise & Shine
These irresistibly tender nuggets of Purina Moist and Meaty(paid link)* are made with real bacon. They come in a convenient stay-fresh pouch. You can purchase the Bacon and Egg flavored formula in a box containing 12 6-ounce packets.
Best Grain Free Senior Dog Food
You may be able to ease digestive discomfort in your dog by providing him with a grain-free dog food. These excellent choices come highly rated by pet parents.
CRAVE Grain Free High Protein Dry Dog Food
Real chicken makes Crave Dry Dog Food(paid link)* 34% protein. This delicious option also includes essential ingredients to aid in healthy digestion. As well as weight management for overweight dogs.
NUTRO Grain Free Natural Dry Dog Food
Pasture-fed lamb is the number one ingredient of Nutro Feed Clean.(paid link)* And it is complemented in abundance with a healthy, unique blend of easy to digest vegetables and fruits.
Purina Beyond Natural Grain Free Beef & Egg Recipe
Available in 3 and 13 pound bags, this premium Purina Beyond Natural dog food(paid link)*
is both gluten and grain free. Furthermore, there is no soy, corn or wheat to upset delicate digestive systems.
Limited Ingredient Senior Dog Food
Does your older dog find it hard to process certain foods? Then the best dog food for senior dogs in your household might be one with limited ingredients.
Orijen Original Dry Dog Food, 4.5 lb
Made especially with the senior dog's needs in mind, this high-quality Orijen Senior dog food(paid link)* is grain free. And contains limited ingredients to aid in digestion. The recipe includes 85% poultry, fish and eggs and 15% fruits and vegetables, all sourced in the USA.
BLUE Basics Limited-Ingredient Formula Senior
Available in convenient 4 or 24 pound bags, this top-rated Blue Basics Senior Dog Food(paid link)* offers a single animal protein source. Pumpkin and pea aid in the digestive process. Omega fatty acids are present to promote coat and skin vitality.
Natural Balance Limited Ingredient Diets Wet
Hundreds of happy pet parents have given excellent ratings to Natural Balance Limited Ingredients canned dog food.(paid link)* The delicious varieties include duck and potato and wild boar and brown rice.
Affiliate link disclosure: Links in this article marked with an * are affiliate links, and we may receive a small commission if you purchase these products. However, we selected them for inclusion independently, and all of the views expressed in this article are our own.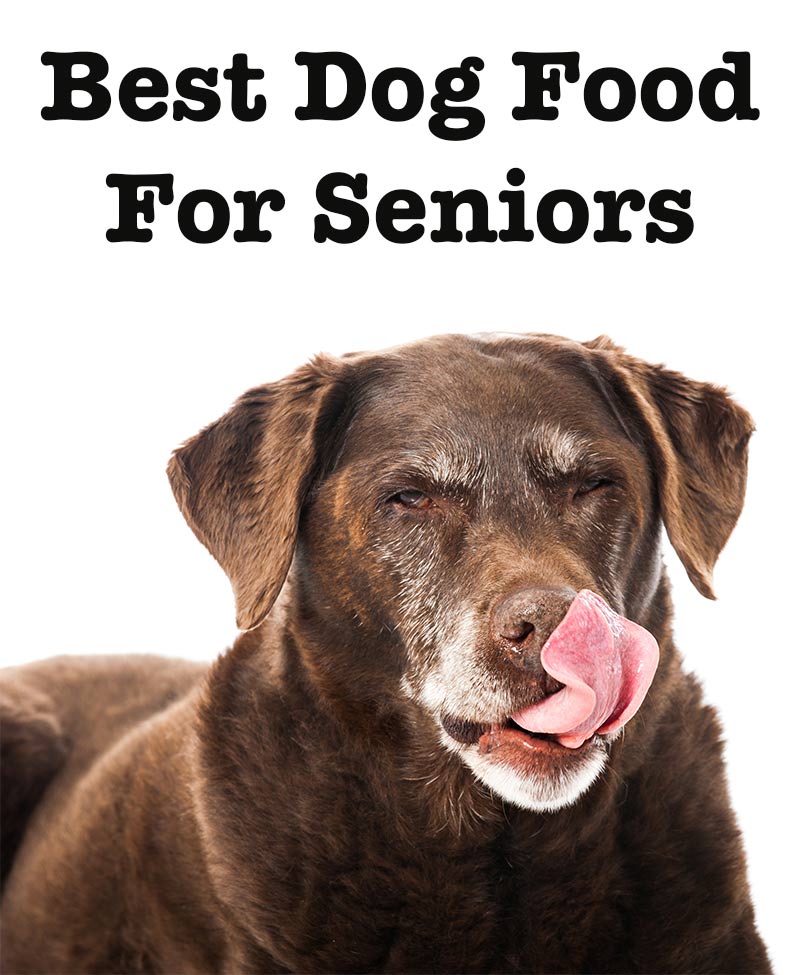 The Labrador Site Founder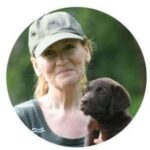 Pippa Mattinson is the best selling author of The Happy Puppy Handbook, the Labrador Handbook, Choosing The Perfect Puppy, and Total Recall.
She is also the founder of the Gundog Trust and the Dogsnet Online Training Program 
Pippa's online training courses were launched in 2019 and you can find the latest course dates on the Dogsnet website