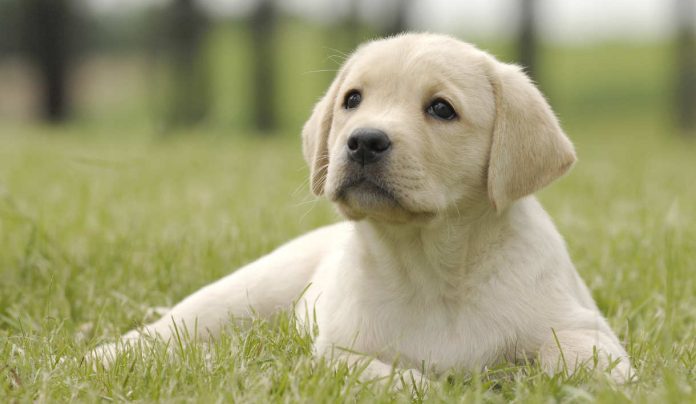 Do you want to learn how to potty train your puppy fast? We're here to help! Our quick guide to house training a Labrador Retriever has all the top tips you need to maximise your chance of success. We'll look at how to use your puppy's natural instincts to encourage him to toilet in his designated area, and how to offset his desires to pee and poop anywhere else! And we'll give you practical advice on how to set up your puppy's space and manage their routine, to help them be clean and dry at home as soon as possible.
Contents
The Objectives of House Training a Labrador Retriever
Obviously we want our puppies to be clean in the house. We want them to learn to wait until they are outdoors before emptying their bladder or bowels. But this is not just about 'learning'. It is about maturity too. We need to understand that tiny puppies have immature bodies and are not physically capable of waiting very long.
On your side
There are two factors on your side in the potty training process.
Puppies have a strong desire to keep their 'nest' clean
Puppies have a strong desire to wee in a place where they have done a wee before
Working against you
There are three factors working against you
The puppy's physical immaturity
The fact that the puppy has been removed from his nest
Puppies have a strong desire to wee in a place where they have done a wee before
You can see that this last factor works both for and against you, in that it makes both weeing in the right place, and weeing in the wrong place, more likely to be repeated. When it comes to bladder control, fortunately your puppy improves with every day that passes, so this factor does not work against you forever. The same applies to the fact that the puppy has been removed from his nest, he will soon learn to accept his new nest.
The principles of puppy potty training
The puppy is learning the principle of extending the nest area, which he keeps clean instinctively, to include your entire home. Punishment is counter-productive in this process as it teaches the puppy to avoid emptying himself in your presence. Rewards are helpful, but given the right routine, a puppy will naturally learn to be clean without them.
Important practicalities
These practical strategies are crucial
Starting small and increasing slowly
Restricted access
Confinement when the bladder is full
It takes two – accompany your puppy
Let's have a closer look at these.
Start small and build up
This strategy applies to both 'waiting time' and access. The secret to successful house training lies in selecting targets that the puppy can achieve. If your puppy sometimes needs to wee every 15 minutes whilst he is awake and active, you will have to take him outside every 15 minutes.
Restricted access
Start small applies here too. Allow your puppy access only to a small part of your home. Increase the area he has access to, only when he is capable of keeping the current area clean.
Confinement
As the puppy's bladder begins to fill, he will empty it.  He will do this before he physically 'has to'.  Just because he can.  And because the sensation of a filling bladder is a new one. Your job is to teach him to wait a little longer.  You do this by confining him for a short time, every time his bladder fills. You can confine him in his nest within a crate,  or in your arms.  He will be reluctant to wee in either location.  If he wets himself, you have waited too long!
It takes two
You need to go outside with your puppy, and stay out there with him, each time he needs to wee. A tiny puppy is unlikely to empty himself on his own. This especially applies in cold or wet weather.
Routines Matter When House Training a Labrador Retriever
Based around these practical requirements you can create your own house training routine. For a puppy that needs to wee every half an hour, it will go something like this
Take puppy outside to the toilet area and wait with him until he empties himself
Bring him indoors and allow him free access to your kitchen for fifteen to twenty minutes
Crate or cuddle the puppy until it is thirty minute since his last wee
Take the puppy back out to the toilet area
If at any time the puppy does not empty himself then confine him for another ten minutes and try again. As soon as he is regularly not needing to wee after thirty minutes you can extend the duration of free access to your kitchen. Provided you stick to these principles and strategies, the house training process, though quite intense for a short while, will pass smoothly.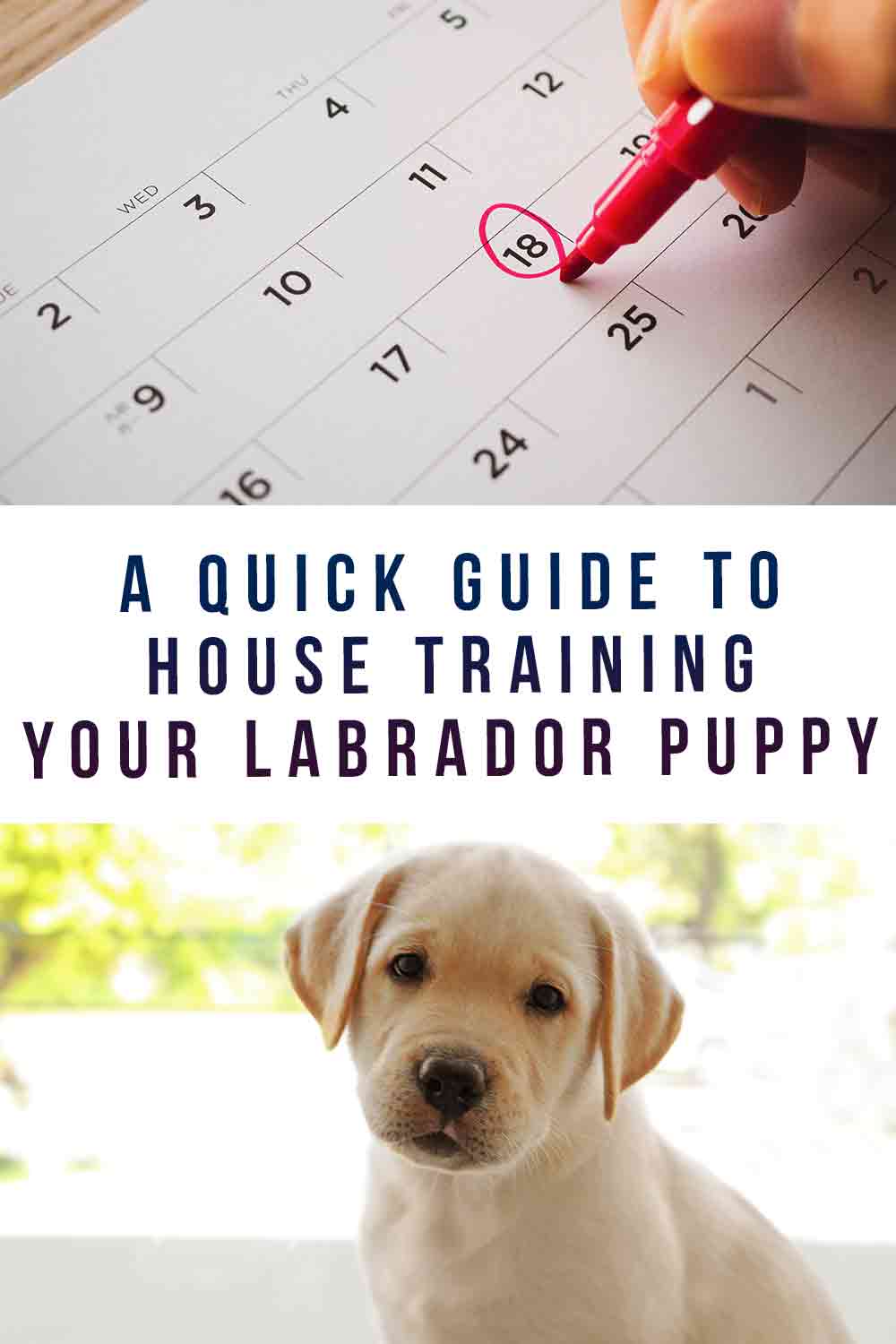 More help
For more information about using and choosing crates, dealing with 'accidents', and about helping your puppy to wee in the right place, every time, check out the articles below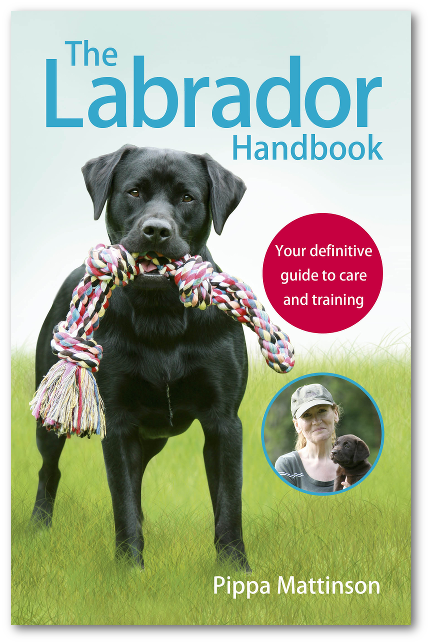 Don't blame yourself if you are finding this difficult. Small puppies are hard work, and you don't need to do this alone. Join in our Labrador Forum for help and support.
The Labrador Site Founder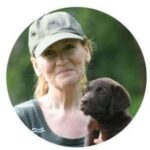 Pippa Mattinson is the best selling author of The Happy Puppy Handbook, the Labrador Handbook, Choosing The Perfect Puppy, and Total Recall.
She is also the founder of the Gundog Trust and the Dogsnet Online Training Program 
Pippa's online training courses were launched in 2019 and you can find the latest course dates on the Dogsnet website