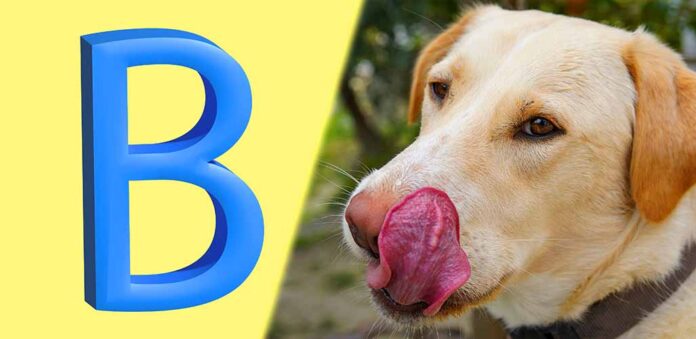 This bumper collection of dog names that start with B has all the inspiration you can possibly need for continuing a tradition of B pet names, or perhaps naming the puppies in your second ever litter. Today we share trending to classic, modern to pop culture names that will hit the perfect mark. To help you name your baby puppy, we've organized them into themed names lists. We'll focus on dog names that start with B that are short, mostly two or three syllables. And words that have harsh consonants and slow vowel sounds, to make it easier for your dog to learn their name and come when they are called.
Contents
Dog names starting with B can be old-fashioned or modern, traditional or quirky. Giving all your dogs names that start with B can be a fun tradition that links the pets in your present with the pets in your past and your future. If you're lucky enough to be naming a whole litter, then choosing a single initial (like Guide Dogs of America do for their litters) is a sweet tribute to their relationship.
Whatever your reason for seeking B names, we can't believe you won't fall in love with at least one of the options coming up!
Traditional girl dog names that start with B
Traditional and old fashioned names are a popular source of inspiration for people naming a new dog. Perhaps it's because these names all evoke a strong sense of character! We think these girl names that start with B would be sweet and charming on any puppy.
Barbara
Beatrix
Belinda
Belva
Bernice
Bertha
Beryl
Bessie
Beth
Betsey
Betty
Beulah
Beverley
Blanche
Bonita
Brenda
Bridget
Of course, we need to look at the male equivalents next!
Traditional boy dog names that start with B
Some of these boys' names that start with B were popular for humans right back at the turn of the 20th century. We think they have an irresistible old time quality about them.
Barney
Bartholemew
Basil
Benedict
Benjamin
Bernard
Bert
Bill
Bob
Boyce
Boyd
Bradley
Branson
Brendan
Brian
Broderick
Bryant
Buck
Bud
Buford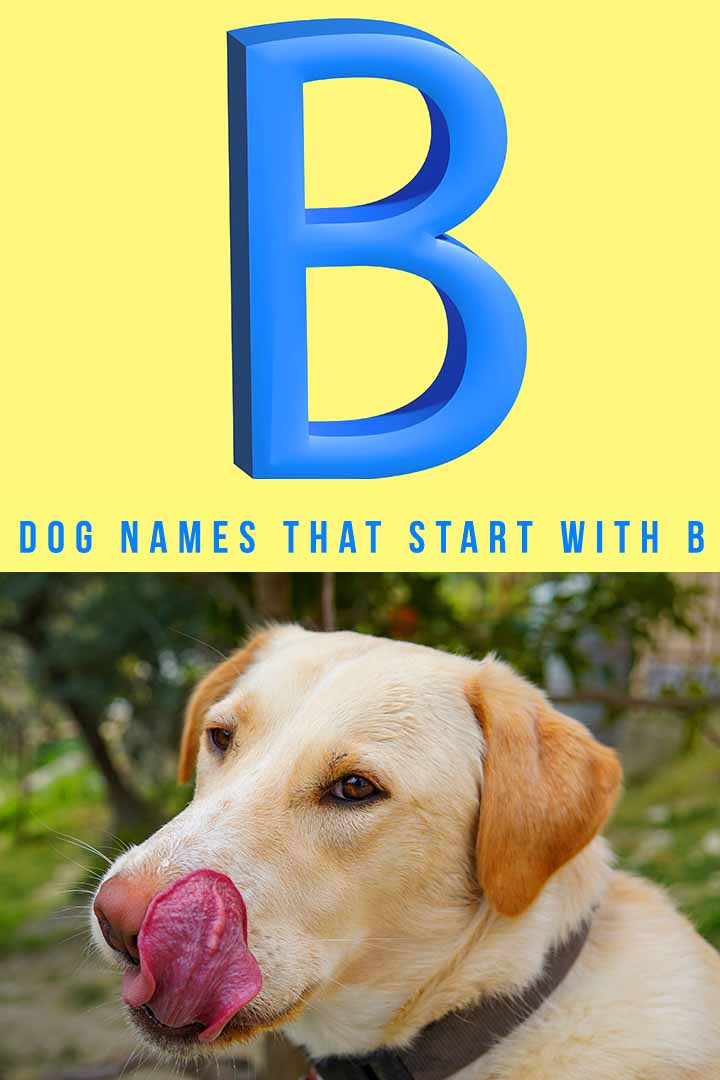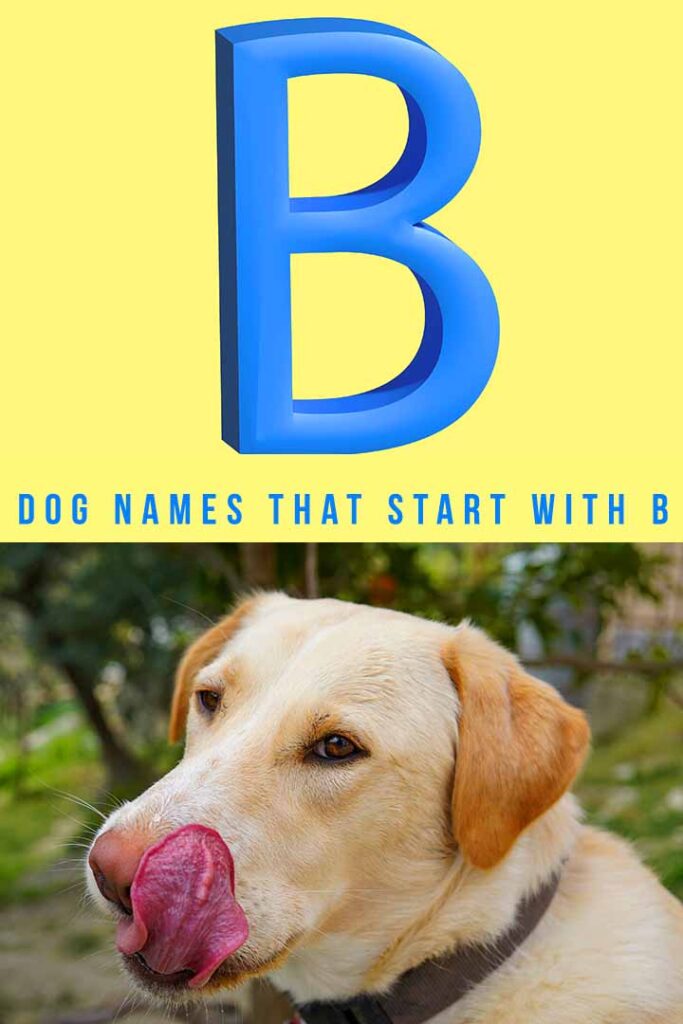 Next, let's get right up to date with some male and female names that are popular for dogs right now!
Popular girl dog names that start with B
These names for dogs that start with B are all popular right now, in 2022. If you pick one of these, you'll be showing the world that you've got your finger firmly on the pulse of current naming trends.
Beatrice
Beauty
Bella
Belle
Bethany
Bexley
Bianca
Birdie
Blakely
Bonnie
Braelynn
Brianna
Briella
Brittany
Brooke
Brynlee
Brynn
Let's look at the equivalents for boys too!
Popular boy dog names that start with B
Here are some of the most used boy names that start with B today. Some of them, like Benji and Buddy, are never not popular for dogs – they're timeless classics which we predict will never go out of style.
Banks
Barrett
Beau
Beckett
Beckham
Benji
Bennett
Benson
Bentley
Bodhi
Boone
Bowen
Brady
Brandon
Brantley
Braxton
Brayden
Braylen
Briggs
Brody
Bryson
Buddy
Buster
Butch
Next we've got a nod to a popular naming trend of the 21st century – genderless names.
Unisex dog names that start with B
These names for dogs that start with B can all be used for boys and girls.
Babel
Bae
Bailey
Baylor
Bellamy
Berlin
Billie
Bingo
Birkin
Blake
Bobbie
Bo
Bounce
Brandy
Briar
Brooklyn
Bunny
Burma
A big part of the appeal of androgynous names is that they're just so cool. But our suggestions are about to get even cooler still!
Cool dog names that start with B
Finding cool names that start with B for dogs is easy. Choosing just one that you like more than all the rest is much harder! Your puppy is bound to impress with one of these monikers:
Babka
Baptiste
Baron
Beauregard
Benicia
Benson
Bexley
Bing
Blade
Blaze
Bliss
Boris
Boston
Bowie
Brave
Brixton
Brock
Brodie
Bronte
Bruce
Bryce
Byron
Our next category of names is only for those dog owners comfortable standing out from the crowd…
Unusual dog names that start with B
These unusual names that start with B are highly unlikely to belong to any other pooches in the dog park. Which means when you call your dog back to you, you're not likely to end up with anyone else's dog as well (which is good – take from it someone who owns a dog called Max!)
Banjo
Bathsheba
Becca
Berry
Bettany
Biba
Bibi
Bishop
Bjorn
Bliss
Boden
Booker
Boone
Bozo
Bramwell
Brett
Bridger
Bristol
Bronwyn
Bryony
Bude
Burton
If you'd feel a little self conscious using one of these, then our next section will have you on more familiar ground.
Famous B names from popular culture
Babe
Baloo
Bambi
Ban
Barbie
Barnacle
Batman
Baymax
Bellatrix
Bilbo
Bobo Fett
Bojack
Bond
Boop
Borat
Boromir
Bowser
Bubbles
Button
Buzz
Last but not least, if you're struggling to choose a dog name starting with B, why not use the color of their fur to help you narrow down your choices?
Dog names that start with B, sorted by color
These names are sorted by the color of dog we think they would most shine on. But Don't let that stop you choosing them for a puppy in another color, if you spot one you love!
B names for black dogs
Baccara
Bat
Bean
Beetle
Blackberry
Blackbird
Bramble
Bug
B names for gray dogs
Bunny
Billon
Bismuth
Blade
Blue
Boots
Brick
Bullet
B names for brown dogs
Baker
Bear
Beaver
Birch
Bracken
Brownie
Bruno
Buffy
B names for yellow dogs
Banana
Barclay
Beach
Bee
Blondie
Blossom
Bumble
Buttercup
B names for white dogs
Baby
Balsa
Beluga
Blizzard
Bonbon
Boo
Bridie
Button
Choosing names for dogs that start with B
We hope you've enjoyed making a shortlist of dog names from the ideas on this page. Before you make your final choice, here are a few things to bear in mind:
Pick a name you feel comfortable using. It's easy to admire an unusual name from afar, but lots of people will want to ask you where it came from. That doesn't mean it's an inherently bad name, but it can be an introvert's worst nightmare!
Avoid choosing a name which sounds too much like the name of someone else already in your household. For example, resist choosing Baylor if you're married to someone called Taylor!
Getting dogs to recognise their own name is pretty easy, but getting them to respond to it reliably is a totally different ball game. Using a whistle as your recall cue instead of their name reduces the risk of them ignoring you. Find out more about establishing a rock solid recall here.
Which dog name starting with B would you choose?
Let us know in the comments section down below!
More dog naming inspiration
More great article about Labradors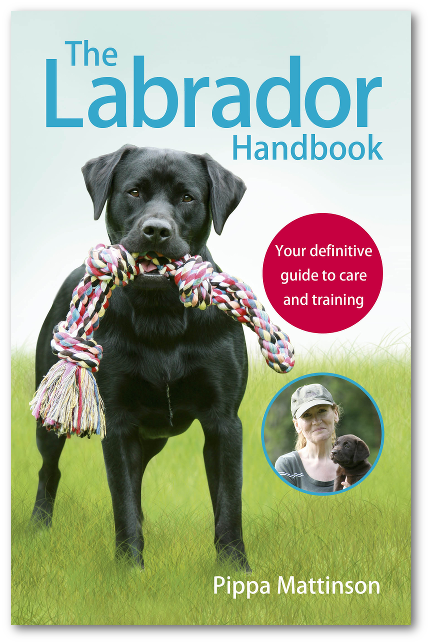 Sources
Office for National Statistics
Social Security Administration
The Labrador Site Founder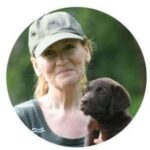 Pippa Mattinson is the best selling author of The Happy Puppy Handbook, the Labrador Handbook, Choosing The Perfect Puppy, and Total Recall.
She is also the founder of the Gundog Trust and the Dogsnet Online Training Program 
Pippa's online training courses were launched in 2019 and you can find the latest course dates on the Dogsnet website