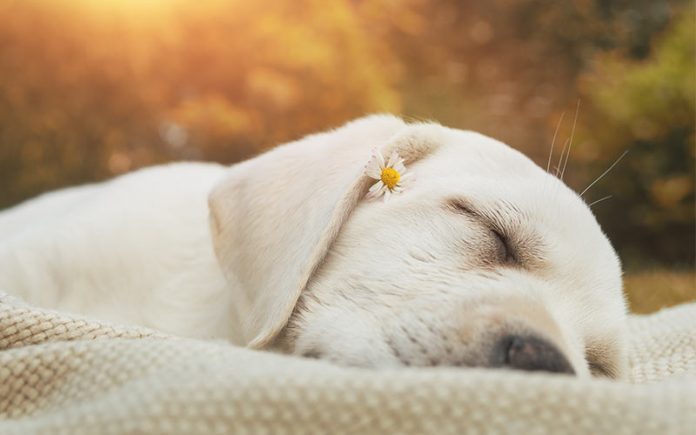 Welcome to our complete guide to large dog beds. Giving you reviews, ideas and top choices for our lovely Labradors.
As a dog lover, it seems only natural to tend to your pooch's needs even before your own.
If you're hungry, you fix your pup's dinner first. If you're relaxing after a busy day, you get up and take your dog for a walk anyway.
And when you're sleepy, you check to make sure your canine sidekick is all settled down and comfy before retiring for the night.
After all, when your dog is sleeping soundly on the best of the large dog beds for his age, weight, length and height, everyone in your family will also get better rest!
Large Dog Beds
In this article, we are going to take a thorough look at extra large dog beds and also at dog beds for large dogs.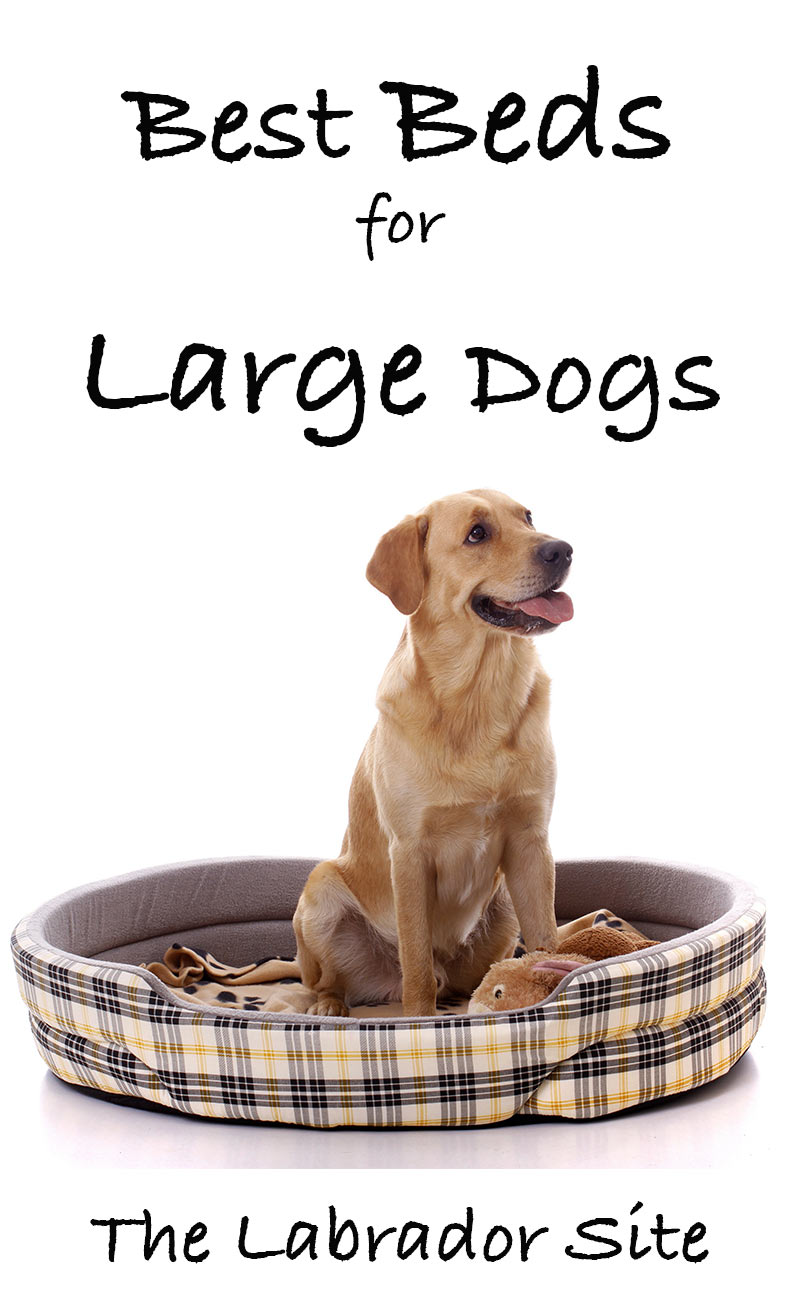 Which ones are the most affordable?
Do any give you the most for your money?
Which ones will blend in best with your existing décor?
Is it possible to find large and extra large orthopedic dog beds if your puppy, adult or senior dog has special health needs?
And where can you go to find extra extra large dog beds for the special "big and tall" canine in your life?
We will also talk about how to choose the best large and extra large dog beds for your individual dog's comfort, health and wellness needs.
Cheap Large Dog Beds
When budget is foremost on your mind, you may find that one of these roomy and affordable large or extra large cheap big dog beds will suit your canine sidekick and your wallet just fine!
MidWest Homes for Pets Dog Bed
MidWest Homes for Pets offers three styles of big dog beds cheap: large (36-inch, up to 70 lbs.), extra large (42-inch, up to 90 lbs.) and XX-large (48-inch, up to 110 lbs.)


Rated highly by dog owners, these economical dog beds can be used as a standalone bed or inserted into your dog's crate if he prefers to sleep inside his crate.
You can choose from three colors (grey, cocoa or mocha). Each bed is machine washable and comes with a 1-year manufacturer's warranty.
Buy your Midwest Homes for Pets Dog Bed from Amazon here.
Majestic Pet Super Value Pet Bed
These cheap big dog beds are well liked by dog owners on Amazon, who say they will easily accommodate dogs of up to 80+ lbs.


The cushion is soft and thick and stuffed with a blend of poly/cotton filler.
The beds come in seven colors (brown, red, khaki, green, burgundy, blue and black).
Buy your Majestic Pet Super Value Large Dog Beds from Amazon here.
AmazonBasics Padded Pet Bolster Bed
This lovely affordable pet bed can be used on its own or inserted into a crate for your dog's comfort.


In terms of large dog beds cheap and extra large dog beds cheap, these beds come in several large and extra-large sizes, including a 35-inch, a 40-inch and a 46-inch bed to accommodate all larger size dogs.
The exterior is soft and cozy fleece with a poly interior and a surrounding raised bolster to use as a headrest if desired.
Buy your Amazon Basics Padded Pet Bolster Bed here.
HappyCare Textiles Classic Pet Bed
These well loved beds come in four colors (brown, chocolate, gray and purple). This classic pet bed is machine washable with a non-slip bottom.


The bed has three raised sides that can be used as a headrest if desired. The interior is soft and cozy and made of poly/plush.
Pet owners say it will easily accommodate dogs of 60+ lbs!
Buy your HappyCare Textiles Classic Large Dog Beds from Amazon here.
Orthopedic dog bed large
What could possibly be comfier than an orthopedic dog bed made of supportive foam that eases pressure while conforming to your dog's unique shape and size?
We can't think of anything!
But even better, not only will a large orthopedic dog bed ensure your dog's back, hips, joints and overall alignment stay as balanced and healthy as possible, but if any special health needs do arise, you will already have a medical grade orthopedic pet bed on hand to offer your pooch.
FurHaven Orthopedic Dog Sofa Bed Pet Bed
If you are looking for an extra large (jumbo) or large orthopedic dog bed, these beautiful and spacious orthopedic dog beds may be just what your dog needs.


The egg crate-style foam is designed to support your dog's joints while easing pressure points.
The beds come in a wide variety of colors to match any décor (wine red, warm brown, silver gray, gray, navy, clay, deep pool and espresso).
Buy your FurHaven Orthopedic Sofa Dog Bed from Amazon here.
Serta Orthopedic Quilted Couch
It doesn't get much better than an orthopedic dog sofa bed large made by one of the premier mattress makers, and dog owners rate this one very highly on Amazon.


This egg crate foam mattress provides joint and pressure point support and is rated for dogs up to 70 lbs. (large size).
The cover just zips off for machine or hand washing. The bed color is tan.
Buy your Serta Orthopedic Quilted Couch from Amazon here.
PLS Pet Paradise Orthopedic Pet Bed
This memory foam dog bed large, extra large and giant size is considered medical grade.


The large size is rated up to 80 lbs. The extra large size is rated up to 120 lbs. The giant size is for pets 120+ lbs.
It gets five stars from dog owners. The bed is a two-toned tan and brown. It has an orthopedic foam base and a plush topping.
The cover can be removed and washed and the inner liner is waterproof for sanitary needs.
Buy your PLS Pet Paradise Orthopedic Dog Bed from Amazon here.
Large round dog beds
Just as you probably have a favorite way to go to sleep at night, you may have noticed that your pooch has certain sleep habits and preferences as well.
For example, some pups love to stretch out to full length and enjoy a luxurious sleep in this position. For other pooches, curling up is definitely the way to go, and these snoozy fur babies often resemble cute little furry clams all cuddled up in their round dog beds.
If your Labrador is a "curler" when he sleeps, these round pet beds will naturally conform to his preferred sleep style right from the start!
Majestic Pet Aruba Round Pillow Pet Bed
This adorable large round dog bed comes in four pretty color patterns (orange, grey, citrus and pacific).


It is rated for indoor and outdoor use with a waterproof, washable cover.
The cover is also stain resistant!
Buy your Majestic Pet Aruba Large Round Dog Bed from Amazon here.
Happy Hounds Scout Deluxe Round Large 42-Inch Dog Bed
This lovely reversible dog bed gives you twice the use for the price and is well liked by dog owners.


The heavy-duty zipper is hidden to discourage chewing and the comfy filler is recycled and non-toxic.
The color is crème (top) and brown (edges).
Buy your Happy Hounds Scout Deluxe Round Large Dog Beds from Amazon here.
American Kennel Club Diamond Quilted Cushy Round Pet Bed
This popular large round dog bed from the AKC comes in five colors (brown, burgundy, gray, sage and navy).


The cover is machine washable and the bed has a non-skid bottom for safety.
Buy your Diamond Quilted Cushy Large Round Dog Bed from Amazon here.
Large dog sofa beds
Have you ever just laid down on your sofa and taken the most wonderful spontaneous afternoon nap?
In these moments you get a glimpse of the comfort and rest your beloved pup gets while reclining on a sofa of her very own.
These highly rated and attractive large dog sofa beds offer a great assortment of styles to both match your décor and provide your Labrador with the personalized comfort she deserves!
Chesterfield Faux Leather Large Dog Bed Designer Pet Sofa
This elevated luxurious and beautiful reclining sofa dog bed comes highly rated at 4.5 stars. It is offered in tan, gray and brown colors.


It is designed like a settee sofa with a removable inner cushion and short pedestal legs.
The plush cushion is reversible and attaches to the frame by buckling so your pet won't be able to dislodge it and fall out.
The design is heirloom quality and will blend in with any room décor.
Buy your Chesterfield Faux Leather Large Dog Beds from Amazon here.
Enchanted Home Pet Rockwell Pet Sofa
Enchanted Home makes dog sofa beds in a variety of styles including contemporary and more traditional.


This bed is large and is rated to hold dogs up to 55 lbs., but dog owners say it will hold dogs up to 80+ lbs. The cushion has a removable, washable cover.
It comes in an attractive taupe frame with a brown spotted cushion.
Buy your Enchanted Home Rockwell Sofa Dog Bed from Amazon here.
FrontPet Reclining Pet Sofa
With Stylish Water Resistant Faux Leather Finish.
This ultra-flexible dog sofa can easily hold pets up to 110+ lbs. according to dog owners. It can fold up into a sofa shape and also fold down flat into a huge comfy bed.


The bed itself is compressed memory foam over a lightweight metal frame.
The material is quilted faux leather and is liquid-resistant for sanitation.
Buy your Reclining Pet Sofa Large Dog Beds from Amazon here.
Large raised dog bed
Like most people, your normal body temperature likely hovers right around 98.6 °F (37 °C). According to Animal Planet, however, your Lab's body temperature is more likely to normalize between 101 and 102.5 °F (38.3 to 39.2 °C).
So if you notice your dog seeking out places to rest where there is better air circulation, now you know one likely reason why!
This is also why most dogs love raised dog beds, especially during the warmer seasons of the year.
These highly rated, sturdy and attractive large raised dog bed options will give you a place to start when picking out the perfect raised bed for your pup.
Gale Pacific Coolaroo Elevated Pet Bed with Knitted Fabric
This popular elevated dog bed is highly rated by dog owners. It comes in four colors (green, grey, terracotta and nutmeg).


You can choose from both large and X large dog beds that are suspended a full seven inches off the ground.
The material is flea, mite, mold and mildew resistant and washable.
Buy your Coolaroo Elevated Large Dog Bed from Amazon here.
AmazonBasics Elevated Cooling Pet Bed
This economical elevated pet bed is rated highly by dog owners.


The color is a vibrant forest green. The mesh platform is elevated seven inches.
You can spray-clean or machine wash the mesh.
The large size bed is rated to hold dogs up to 150 lbs, making this a top pick for cheap extra large dog beds as well!
Buy your Large Elevated Cooling Dog Bed here.
K&H Manufacturing Original Pet Cot
These elevated pet beds for large dogs and extra large dogs are lovely.


The two-toned color scheme is attractive and you can choose from grey/mesh and chocolate/mesh.
The mesh center keeps dogs cool and the fabric outer shell provides extra durability. The material is waterproof.
This bed comes with a one-year manufacturer warranty.
Buy your Original Pet Cot large dog beds from Amazon here.
Dog bed frames for large dogs
But what about large dogs bed frames? Let's check out some of the top choices!
Diane's K9 Creations Extra Large Dog Bed
This new provider creates customized dog beds and dog bed frames for dogs of 200 lbs. or larger (which means these extra large dog bed options can also accommodate multiple dogs at smaller weights).


You can choose from a wide variety of colors for your indoor/outdoor spaces. The materials are canvas and PVC.
These frames are mildew, rust and mold resistant and the dog bed cover is washable.
Buy your K9 Creations Extra Large Dog Bed from Amazon here.
New Age Pet Eco-Flex Dog Bed
This large dog bed frame in large is made of recyclable "Eco-flex" material with a washable covered pad.


It is a dog bed frame that looks similar to a daybed.
You can get it in two colors (espresso, russet). The simple, quick assembly requires no tools!
Buy your New Age All Weather Insulted Dog House from Amazon here.
Luxury large dog beds
According to the National Sleep Foundation, your dog needs an average of 12 to 14 hours of sleep every day. Senior dogs and puppies often need more than 14 hours per day to really feel at their best.
This can mean your fur baby spends 50 to 70 percent of his day lying on his dog bed. Wow! No wonder these wonderful luxury large dog beds are so popular and highly rated among Labrador owners!
100% Suede Memory Foam Dog Bed
Friends Forever Lounge, Prestige Edition.


This memory foam dog bed extra large and large sizes is rated highly by dog owners on Amazon. It is advertised as the height of luxury in dog beds today.
The memory foam is Maxima® grade with a non-skid bottom.
It is machine washable, fur resistant and anti-tear. It comes in two colors (cocoa, pewter).
Buy your Suede Memory Foam Large Dog Beds from Amazon here.
Snoozer Orthopedic Luxury Microsuede Cozy Cave Pet Bed
This luxury dog bed large bed comes in large and X-large sizes.


It is literally a cave, with a top cover made of micro suede that matches the bottom cover and a Sherpa inner lining.
The inside is made of orthopedic foam and polyester batting and is removable for washing. It comes in a variety of colors to match any décor.
Buy your Orthopedic Luxury Microsuede Dog Bed from Amazon here.
PetFusion Ultimate Pet Bed & Lounge in Premium Edition with Solid Memory Foam
This popular luxury pet lounge is rated to hold up to 100 lbs.


The base is memory foam with eco-friendly bolsters and a comfy cotton/twill removable, washable cover. You can choose from grey and brown colors.
There is also a jumbo bed version rated to hold 200+ lbs.
Buy your PetFusion Ultimate Dog Bed from Amazon here.
K9 Ballistics LUXURY Orthopedic Memory Foam Bolstered Dog Bed with Waterproof Liner
Customers looking for beds for large dogs rate this dog bed highly on Amazon.


As one of the best large dog beds, this one also comes in X-large and XX-large.
The orthopedic memory foam base is enhanced with a microfiber siding and a plush faux fur top.
It has a 10-year no-flattening guarantee and comes in four colors (grey, black, cream and blue).

Buy your Luxury Orthopedic Memory Foam Dog Bed from Amazon here.
Large heated dog beds
When your joints or muscles are achy, there is nothing that feels better than some comforting heat.
Senior Labs in particular can really appreciate the option of retreating to rest in large heated dog beds. Dogs that are more prone to hip and joint issues can also really benefit from these beds.
But any dog can sustain strains and sprains just like a person, and when this happens, these economical heated dog beds sure do feel great!
K&H Manufacturing Thermo-Snuggly Sleeper
This snuggly, comfy large round dog bed has both a removable cushion and a removable heater (6 watts).


The heater is designed to bring the bed temperature to match your dog's own normal body temperature.
The bed itself has a removable, washable cover and has been well received by Amazon buyers.
Buy your Thermo-Snuggly Sleeper Dog Bed from Amazon here.
FLYMEI Heating Pads for Pets
With Chew Resistant Cord Soft Removable Cover, Waterproof Electric Heating Pad.


This handy heating pad is a great addition to any dog beds for big dogs.
So if you already have a dog bed you love, you don't have to replace the whole bed – just add a heating pad!
The heating pad has seven different temperature settings and comes in blue.
Buy your Flymei Heating Pads For Large Dog Beds from Amazon here.
Thermotex Infrared Therapeutic Pet Bed
This highly rated therapeutic large dog bed with sides comes with a built-in heating element that will keep your dog cozy and comfy without the risk of burning or dehydrating.


The bed comes in an attractive dark grey with a black outer lining.
Buy your Thermotex Infrared Therapeutic Dog Bed from Amazon here.
Dog bed for 2 large dogs
The latest scientific research, along with a growing number of amazing stories, highlights how dogs, like people, are able to form lasting lifelong bonds with their own kind.
But you probably already know this if you have two pet dogs that seem inseparable. They like to do everything together – including sleep.
These great dog bed options will easily accommodate more than one large dog for an "anytime" nap or a restful night's snooze.
Big Barker 7″ Pillow Top Orthopedic Dog Bed
For Large and Extra Large Breed Dogs. This large washable dog bed comes in three sizes: large, extra large and giant.


Depending on how big each of your dogs is, all three of these beds could potentially hold two large dogs.
There is a headrest at one end. Dog owners rate this bed very highly on Amazon.
The microsuede cover is removable and washable.
The bed also comes with a 10-year foam shape guarantee!
Buy your Big Barker Orthopedic Dog Bed from Amazon here.
KOPEKS Deluxe Orthopedic Memory Foam Sofa Lounge Dog Bed
This roomy memory foam dog bed is rated highly on Amazon and offers plenty of room for more than one large dog to recline in comfort.


The sides are slightly raised on three sides for use as headrests if desired.
The washable microsuede zippered cover is waterproof and the bottom is anti-slip.
Buy your KOPEKS deluxe Large Dog Bed from Amazon here.
Baxter Couch Microsuede Chocolate Color
With Antipill Polar Fleece Seat.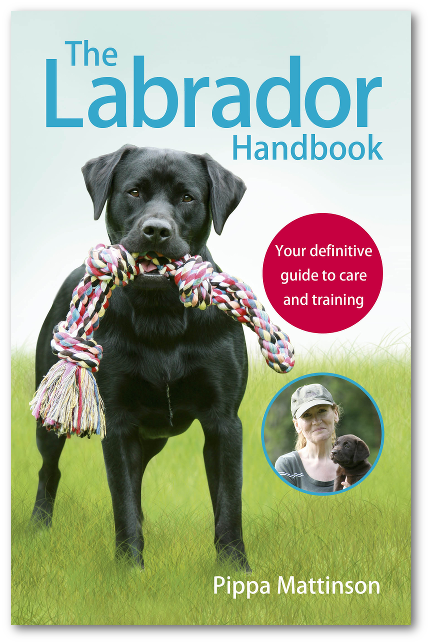 This extra large dog bed is very well received and offers more than enough room for two large dogs to sleep comfortably together.


It comes with bolster pillows on three sides for use as headrests.
The cover is removable for washing and the filling is soft recycled fiber.
You can check out the details on Amazon here. 
Best dog beds for large dogs
As this article highlights, you certainly won't have any shortage of choices as you begin shopping for the perfect comfy, sturdy and roomy dog bed for your large, extra large or giant-sized pooch!
The challenge, as always, will be narrowing down your large dog beds choices. Here, a good first step is to decide on a budget range. Then you can avoid the common "dog lover eyes bigger than wallet" syndrome and focus in on soft and durable dog beds that are in your price range.
If you are still feeling stuck or you simply don't feel you know your dog's sleep habits well enough yet to choose a dog bed with confidence, why not reach out to your vet or to friends with same-breed dogs and just see which beds their pooches favor? It is worth a shot and just might help you find "the one" your dog won't be able to resist.
After all, when your dog gets good, restful sleep at night, you will get a better night's sleep too. Just knowing your beloved canine sidekick is resting in comfort, security and peace is a perfect incentive to shut your own eyes, relax and follow your dog's great example!
Dog bed safety
Before we go, just offer a word of caution about dog bed safety.
For starters, if your dog loves to chew – and here we mean really chew – you will need to assume that she will chew on her dog bed as well as any other favorite chewing items.
It is not unheard of for dogs to really go to work on chewing their dog beds and end up in the veterinarian's office (or the animal emergency room) after consuming vinyl, cloth, stuffing, closures and other common parts of big dog beds.
Other large dog bed safety tips to keep in mind when you are choosing a dog bed large or extra large for your pup:
Is the dog bed flame retardant? While the newer flame retardant dog bed materials claim to be safer than the older materials, some pet lovers still steer clear of anything in this category for fear it will have a detrimental or fatal health impact on their beloved pet. If you are not sure, ask your vet before you buy.
Is the dog bed fully washable? Like people beds, large breed dog beds tend to become less sanitary over time. Washing your dog bed extra large or large provides an extra layer of safety against germs, bacteria, fungi and parasites for both you and your pup. The more active your dog is, the more frequently you should wash her bed.
Your Favorite Dog Bed?
What's your dog's favorite place to sleep? Why not let us know in the comments below!
Resources
Boya, U., et al, "Dimensions of the dog–human relationship: A segmentation approach," Journal of Targeting, Measurement and Analysis for Marketing, 2012.
Veeder, C., et al, "Injury Related to Environmental Enrichment in a Dog (Canis familiaris): Gastric Foreign Body," Journal of the American Association for Laboratory Animal Science, 2009.
Lynn, P., "Owner is devastated when dog is killed by dog bed, issues stern warning to all other owners," Shareably, 2017.
Knoblauch, J., "Doggie Dilemma: Limiting Flame Retardant Exposure in Pets," Earth Justice, 2016.
Coren, S., PhD, FRSC, "Can Dogs Form True Friendships With Other Dogs," Psychology Today, 2013.
The Labrador Site Founder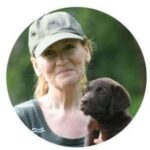 Pippa Mattinson is the best selling author of The Happy Puppy Handbook, the Labrador Handbook, Choosing The Perfect Puppy, and Total Recall.
She is also the founder of the Gundog Trust and the Dogsnet Online Training Program 
Pippa's online training courses were launched in 2019 and you can find the latest course dates on the Dogsnet website