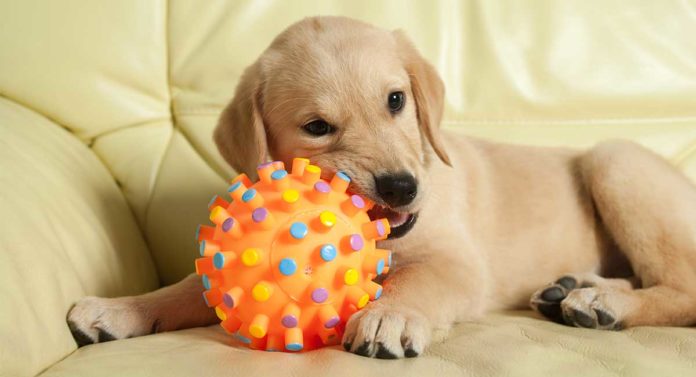 Finding the best moving dog toys for your dog can take a bit of research! If you have arrived here in search of awesome, inventive, engaging dog toys that move and make noise, you're in luck! Read on for a carefully curated list of some of the best moving dog toys for your pup to enjoy!
All of these products were carefully and independently selected by The Labrador Site team. If you decide to make a purchase from one of the links marked by an asterisk, we may earn a small commission on that sale. This is at no extra cost to you.
Choosing the Best Moving Dog Toys for Your Pup
Whenever you are selecting dog toys that move on their own, there is always a safety issue to consider since you may want to offer them for solo play time. One of the biggest safety concerns for a dog toy that moves on its own is making sure your dog can't chew through to any batteries hidden inside.
Also, different dog breeds have different chewing strengths and styles. Some dogs like to mouth their toys, maybe carry them around a bit, or snuggle with them. Other dogs think every dog toy is a potential snack just waiting to be ripped to pieces and devoured. Your dog's chewing strength and style will always determine what dog toys are safe for solo play, if any!
What Do Dog Toys That Move Around Offer Your Pup?
Top benefits of moving dog toys include
mental stimulation
relief from boredom
exercise
anxiety reduction
sensory enrichment
improved health
and weight management.
Research today tells us that your dog's brain is quite similar to the brain of a young human child!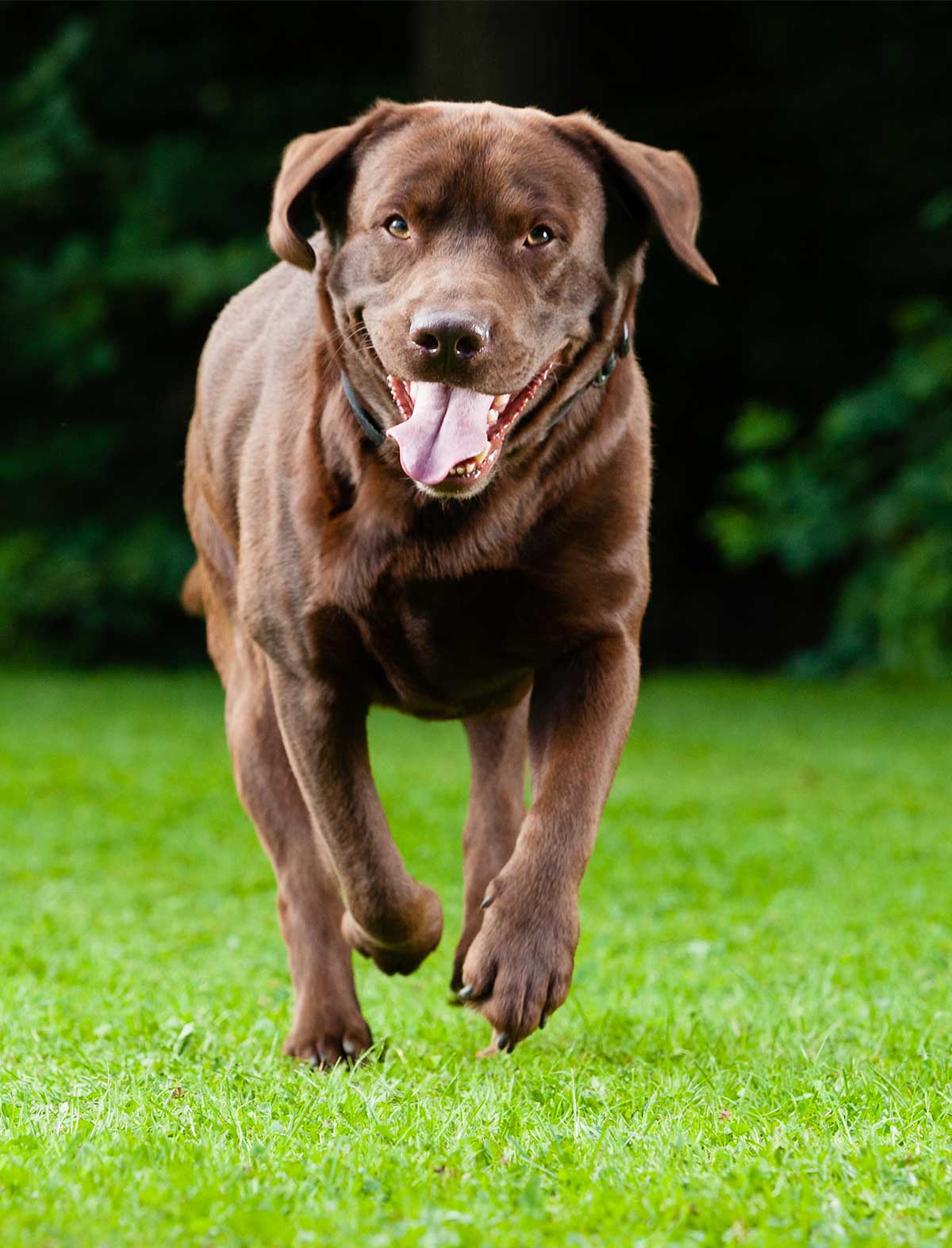 This includes a limited ability for self-control, and when that limit has been reached, your dog may act out with canine tantrums in the same way an overtired child might do. Dog toys, whether they are self moving dog toys or toys that move when your dog interacts with them, can help your dog learn to self-soothe. Offering the right moving dog toys at just the right moment can avert another attack on the couch cushions or the crown molding by easing anxiety and distracting your frazzled pup!
Toy Dog That Moves
What is cuter than your actual dog interacting with a toy dog that moves? Nothing we can think of! Each of these examples of a toy dog that moves comes with hidden batteries. For this reason, they are best offered only when you have time to supervise your dog in play!
YOGADOG Interactive Plush Squeaky Dog Toys
This Yogadog toy* squeaks, bounces, and vibrates for 20 seconds, and then again as your dog shakes it.
It runs on 3 AAA batteries hidden inside the dog's center.
ZEUS Bulldog Motorized Bouncing Toy
Zeus the bulldog* is shaped like a ball but barks like a dog – the perfect combo to capture your pup's interest!
When the outer cover needs replacing, you can just order a new one. The ball shakes, rolls, and barks with some help from 3 AAA batteries (included).
High Tech Self Moving Dog Toys
These self moving dog toys represent the next generation of high tech dog toys. Replete with app integration, remote observation, and automated interaction, these toys will save you time and keep your dog guessing!
GoBone Interactive App-Enabled Smart Bone
For high-tech canine entertainment, it doesn't get much fancier than the GoBone*, an app-enabled smart bone.
This smart toy can move on its own or you can take the helm via the app and turn the bone into an interactive game! If your dog happens to chew up the exterior cover, you can order a replacement.
Petcube Bites Pet Camera with Treat Dispenser
The Petcube Bites* is a sophisticated interactive pet communication system that offers multiple ways to stay in contact with your dog while at home and when you are apart.
One of the neatest features is the ability to send your dog treats through the app interface – you can set this up on a timer or fling treats at random!
iFetch Interactive Ball Launcher
The iFetch* is one of the best moving dog toys for every dog parent with an aching elbow from too many games of fetch!
You can choose your launch distance (10, 20, 30 feet). If you need more tennis balls, they are easy to order separately.*
Automatic Moving Dog Toys
Finding high quality, durable and safe automatic moving dog toys doesn't always mean batteries (although often it does). Sometimes all it takes is a nudge or bump from your dog to get the ball rolling, so to speak, as these dog toys that move by themselves demonstrate!
LED High Bounce Fetch Balls
This innovative toy combines movement, lights, and sound* all in one automatic moving dog toy!
The ball features small grip holes so your dog can pick it up and move it around. It vibrates on contact to help even vision-impaired and deaf dogs enjoy play.
Pet Qwerks Animal Sounds X-Tire Ball
It is not every day you find a talking tire*, and this one comes in two sizes (S, M) with 20 different animal sounds!
As your dog rolls and plays with the tire, it makes different sounds. The durable outer intersecting tires protect the inside mechanism that runs on batteries.
Manual Moving Dog Toys
These manual moving dog toys keep playtime fresh with lots of options for your dog to stay entertained while you are otherwise occupied. And with no small parts or electronics, these are some of the best moving dog toys.
Tumbo Tugger Outdoor Hanging Bungee Rope
This outdoor toy springs to life* when your dog leaps up to snatch the hanging rope ball.
You can adjust the height for your dog's height. The rope ball is easily replaceable when worn out and there are different styles to choose from to keep play interesting.
KONG Classic Dog Toy
No dog should be without at least one KONG toy, and this is truly the classic*!

It also comes in puppy size and an extreme version (for aggressive chewers). You fill the inside of the Kong with nut butter or your dog's favorite treat, or you can use Kong's own Stuff'N snacks.*
Then the toy bobbles and wobbles around as your dog tries to get the goodies out.
OurPets IQ Treat Ball
This wildly popular and highly rated treat-dispensing ball* builds your dog's creativity and ingenuity as it wobbles and bobbles and rolls.
Your dog has to figure out how to move it just so to get the treats to fall out!
Moving Dog Toys Puzzles
Puzzle toys are a newer addition to the ever-expanding menu of interactive and moving dog toys. These moving dog toys are puzzles that challenge your dog to employ strategy and creativity in exchange for desired rewards.
Outward Hound Nina Ottosson Dog Brick Treat Puzzle
Nina Ottosson has long been a trusted name in interactive dog toys, and her puzzle toys* help your dog stay engaged, intrigued, and motivated to learn new skills.

As your dog moves the puzzle pieces, there are treat rewards underneath!
Pupper Pamper Interactive Dog Toy
This interactive manual moving dog toy* comes in small and large sizes.
You can adjust the difficulty level to help your pup stay motivated and keep learning. Your dog has to manually move the treat dispensers to get tasty tidbits to fall out.
Up Dog Toys The Odin Treat Puzzle
This geometrically mesmerizing dog toy* dispenses treats, but it is so visually interesting your guests might think it is a small piece of art!
You can also connect two toys together for more of a challenge for a bigger dog. The durable, dog-safe, soft material won't scratch floors or make lots of noise as your dog moves it about.
Moving Dog Toys With Sound
Sound can be a great playtime motivator and enhancer, keeping your pooch engaged and curious to see what happens next.
PetSafe Squeeze Latex Dog Toy, Duck
This toy moves and quacks* and is housed in a dog-safe latex rubber body.
FIRIK Interactive Plush Squeaky Giggle Ball
These small plush monsters* wiggle, squeak, giggle, and shake to capture your dog's interest.
They run on 3 AAA batteries housed inside the toy's inner casing. For safety, this is not a toy that is suitable for unsupervised play.
JW Pet iSqueak Rubber Ball
This squeaking, vanilla-infused rubber ball toy* comes in three sizes (S, M, L) to provide plenty of sensory enrichment on multiple levels as your dog plays.
Moving Squirrel Dog Toy
Few dogs can resist the sight of a plump squirrel, or even something that looks a little like a squirrel! These moving squirrel dog toy products will get your dog's juices flowing and stimulate his natural prey instincts to give chase!
Yoogao Plush Interactive Dog Toy
This unique moving plush toy* looks like a squirrel tail as it wiggles and wobbles, seemingly of its own accord!

This toy uses three AAA batteries and has an auto-shutoff to maximize battery life. For your dog's safety, never offer this toy without supervision.
Westminister Weazel Ball
While not a squirrel precisely, this rolling weasel* is a great stand-in.
The weasel and the ball are attached and the ball rolls with the help of internal batteries.
PetSafe Busy Buddy Squirrel Dude
This slow-feeder or treat dispenser* moves and rolls much like a KONG but has more volume capacity for food or treats.
It is very durable and will wobble and bobble about as your dog interacts with it to get at the treats inside.
Moving Ball Dog Toy
What dog doesn't love a ball? Today, there are more moving ball dog toy products for your dog to play with than at any other time in canine history! These moving ball dog toys are some of the most creative and innovative – they make sounds, roll about, and even crackle!
Allstar Innovations Giggle Ball
This ball emits noises when it is moved*, shaken, or picked up.
It uses a series of inner hollow tubes so there are no batteries to worry about. There are six pockets where your dog can grip the ball to move it or pick it up.
Pet Qwerks Talking Ball
This talking ball dog toy* comes in three sizes (S, M, L) and is battery-operated.
It makes more than 20 different sounds, including phrases, and uses a motion-activated system to conserve battery life.
JW Pet Crackle Ball
This moving ball* makes noise using a simple recyclable plastic water bottle in the center.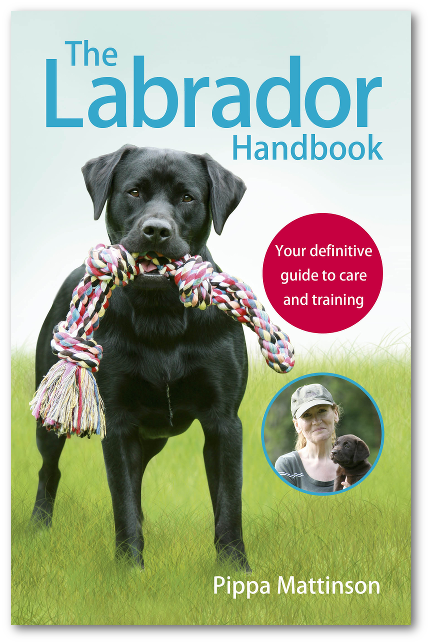 It comes in three sizes (S, M, L) and has multiple holes where your dog can grip it and move it.
Best Moving Dog Toys
We hope you have found your dog's new interactive toys in this carefully curated list of the best moving dog toys! Let us know in the comments below which one is your dog's favorite!
Affiliate link disclosure: Links in this article marked with an * are affiliate links, and we may receive a small commission if you purchase these products. However, we selected them for inclusion independently, and all of the views expressed in this article are our own.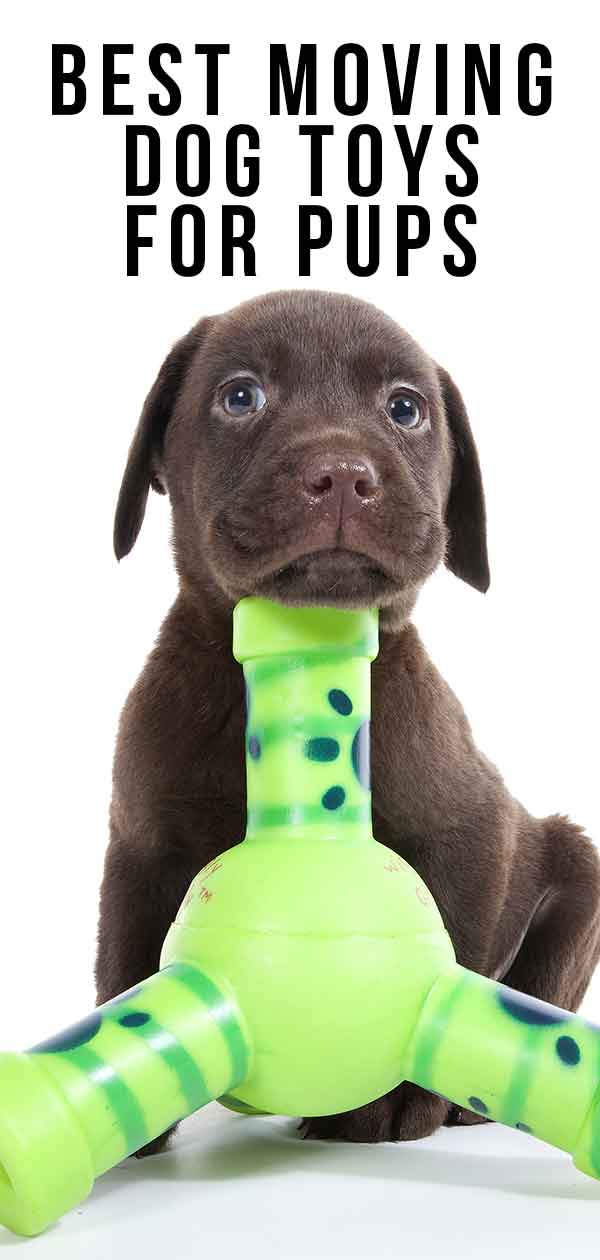 Sources
MacLellan, L., "The dog training strategies that work on kids," Quartz, 2016.
Coren, S., PhD, DSc, FRSC, "Building a Better Brain for Your Dog," Psychology Today, 2008.
Sargisson, R., "Canine separation anxiety: strategies for treatment and management," Dove Medical Press, 2014.
Tiira, K., et al, "Prevalence, comorbidity, and behavioral variation in canine anxiety," Journal of Veterinary Behavior, 2016.
German, A., "The Growing Problem of Obesity in Dogs and Cats," The Journal of Nutrition, 2006.
The Labrador Site Founder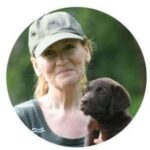 Pippa Mattinson is the best selling author of The Happy Puppy Handbook, the Labrador Handbook, Choosing The Perfect Puppy, and Total Recall.
She is also the founder of the Gundog Trust and the Dogsnet Online Training Program 
Pippa's online training courses were launched in 2019 and you can find the latest course dates on the Dogsnet website