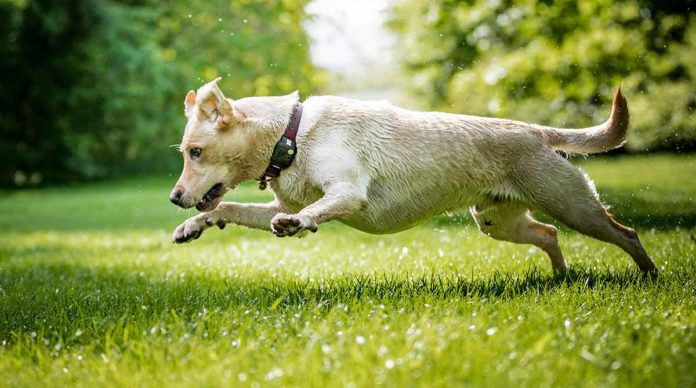 Dog zoomies are periods of frantic activity in which a dog runs around in circles, and seems to be unaware of their surrounds. In canine psychology circles we call it a frenetic random activity period, or frap for short. Zoomies are more common in puppies, but can happen in dogs of any age. They do it without noticing what's going on around them, what they break, or who they knock over in the process. When the dog zoomies happens indoors, it can leave the rest of the family in quite a state.
Contents
A dog with the zoomies is not going mad. Nor is he bad, or dangerous. Apart from the risk of tripping over something or smashing up the furniture the zoomies isn't harmful to him.
Frapping or zoomies is a normal dog behavior but if it's causing you a problem, there are steps you can take to reduce it. Increases in exercise and training are the most effective solutions. Dogs can be taught that zooming is only appropriate outdoors. And if you are alert to your dog's triggers, you can anticipate most cases of the dog zoomies and move them into your yard.
Is this the dog zoomies?
Does your dog suddenly runs madly around the house like a wild animal, low to the ground with legs bent. Do his eyes look a little crazy, is his butt tucked underneath him, and does he appear to have no regard for his own safety or your best china? If so, you're probably watching a case of the zoomies dog in action
The word zoomies really does sum up this crazy behavior very well.
What do dog zoomies look like?
Dog zoomies isn't just clumsiness or restlessness. The behavior is quite distinctive, as is the posture of the dog. It's almost a squatting kind of run – difficult to describe but you'll recognize it once you've seen it.
You may also see play bows interspersed with the running.
Another feature is the sudden way that the zoomies start. A dog with a case of the zoomies will break into a flat out gallop from a standing start.
Sometimes right in the middle of your living room! There is often very little warning.
Why does my dog run around like crazy?
People often use the word 'crazy' to describe the zoomies dogs do. The dog will be oblivious to any damage, often crashing into tables and knocking chairs flying. If he's outdoors in your yard, he'll often race in a big circle at break neck speed, leaning right over to turn as tight as he can.
And perhaps stopping on occasion to spin around and set off in the opposite direction.
He may well not hear your pleas to 'stop' or 'look out' The zoomies don't last long. But they can leave a trail of destruction behind them. And for a new dog owner, they can be quite shocking.
So what exactly is going on here. Has a dog with the zoomies got a problem? Or is the problem all yours? Why do dogs run in circles like this? Let's discover what the scientists say.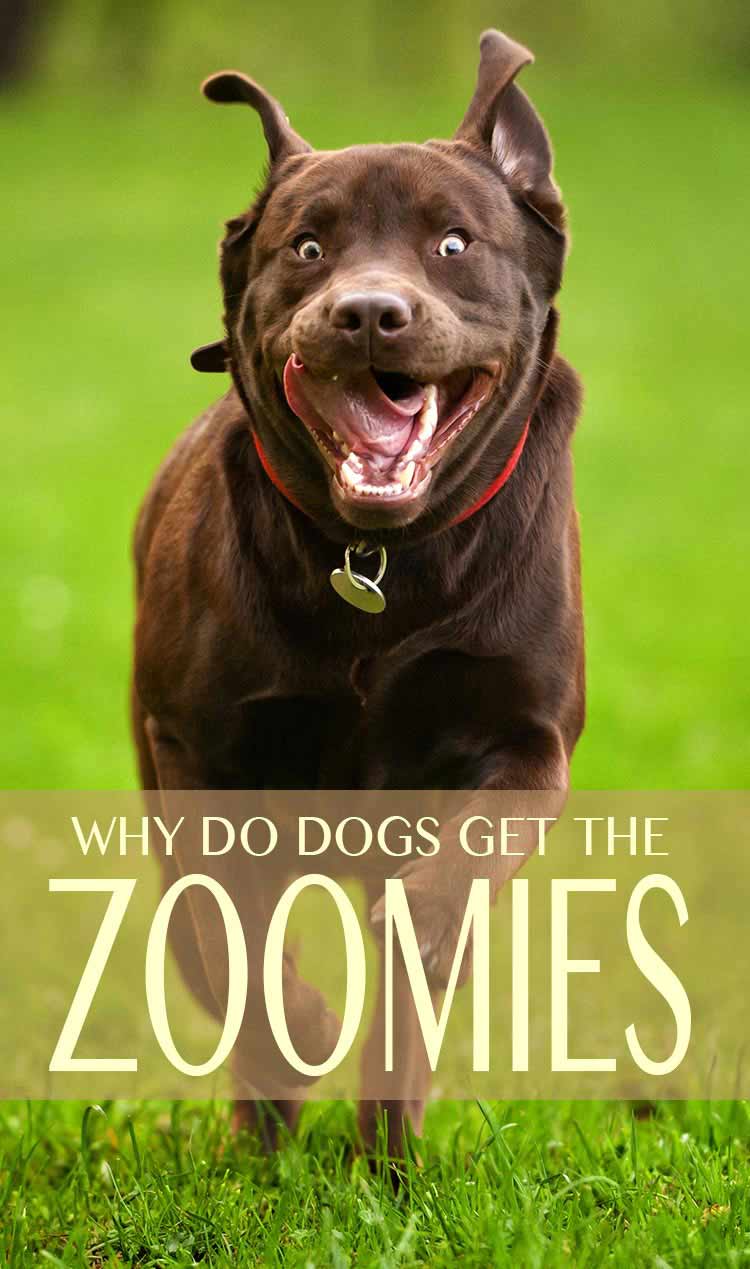 Frap dog behavior
Of course, biologists have come up with another name, so you'll also hear zoomies referred to as 'frapping'. Frapping dog is not an expletive (though you might feel inclined to use one)!
Frap is an abbreviation
F = frenetic
R = random
A = activity
P = period
And it's a pretty self explanatory one.
Why do dogs get the zoomies?
So why do dogs run in circles like this? We don't know exactly why some dogs are prone to frapping or getting the zoomies and other dogs aren't.
Dog zoomies are more common during time periods when a dog is full of energy. In other words he hasn't been exercised for a while, or has been shut in the house for a few hours.
Some dogs never get the zoomies, no matter how full of energy they are, and others get them frequently. So that isn't the only explanation.
Dog zoomies can also have triggers particular to that individual. Such as after grooming, a game of tug or a bath. Though if this is your dog's only trigger, this may not be a true case of the zoomies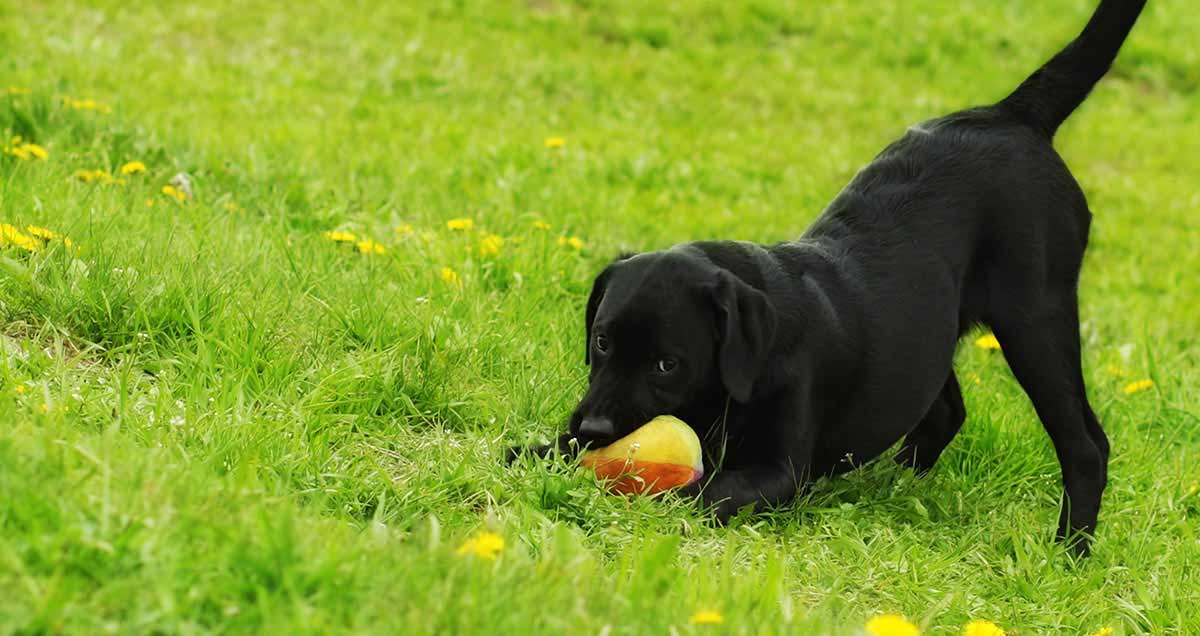 Why do dogs run around after a bath?
If your dog races around after his bath he might not have the zoomies. He may just be expressing his delight at the bath being over. Other dogs will zoom around with their head on the ground and their butt in the air after a bath, as they try to rub themselves dry on your carpets. One of my spaniels does this.
Again, it isn't quite the same as the zoomies, which involves that distinctive posture I describe above. And a dog that is just drying himself will be more responsive to you than a dog with the zoomies. So how can you tell if your dog is about to get the zoomies? Is it possible to recognize the signs?
Zoomies – dog on the brink!
Zoomies are most common in dogs that are puppies or quite young, that haven't had much exercise in the last few hours, and that are starting to get a bit excited, or playful. Play bows can be a sign.
If your dog has had the zoomies in the past and starts to play bow indoors, there is a good chance you are about to see a case of the zoomies. While dog zoomies are not in anyway linked with aggression, occasionally a young dog will start nipping during frapping behavior.
Dog zoomies – biting
If your dog is nipping or biting during an attack of the zoomies, you need to change the way you manage him. Avoid physically handling him, and stop any game you might have been playing. He needs to have a chance to calm down.
If you can open a door and let the dog outside to burn up some energy in your yard, then do so. Have your dog wear a house line indoors, so that you can restrain him at arms length if you need to.
Are the zoomies harmful to my dog?
Dog zoomies are not intrinsically harmful. They won't give your dog a seizure or take him into some kind of permanent emotional melt down. Despite the clumsiness of dogs that get the zoomies, they don't usually hurt themselves in any significant way, especially outdoors. The zoomies is also not usually a sign that they are sick.
If your dog has had the puppy zoomies on a regular basis since he joined your family, this is just 'normal for him'. It's how he lets off his extra energy. You don't need to worry. Except about your china.
However, if a previously very calm dog suddenly starts to run in circles on a regular basis, consider having a chat with your vet. Especially if nothing has altered in the family routine that could have caused her to have some extra energy to let off. This change in behaviour could possibly be a sign of another problem.
Are the dog zoomies dangerous?
Dog zoomies are not usually too risky. But do be extra careful if you have a dog at higher than usual risk of injury. Dog zoomies along with stitches for instance can spell trouble. Avoid any known triggers for his zoomies. And to consider how to safely give him enough exercise, to reduce his pent up energy.
Dogs with the zoomies don't usually crash into each other. But if you have a second dog in the house who is frail, elderly, injured or sick, you may want to protect them from a zoomie-inclined companion. For example by escorting them to safety when the zoomies begin!
And equally, a dog with the zoomies could knock down a toddler or an elderly or unsteady adult. This isn't common, but it is something for owners of high energy dogs to be aware of.
What to do when your dog gets the zoomies
Don't be tempted to chase your dog when he gets the zoomies, indoor or out. Chasing him is likely to excite him even further. Move him outdoors if at all possible
I have had a lot of success with simply opening the back door and waving the dog outside the instant the zoomies begin. If the zoomies dogs are a big problem for you, think about what might have triggered them so that you can work on preventing or reducing them in the future.
How to prevent dog zoomies
Because dog zoomies is normal behavior you don't need to do anything, other than help your dog learn to express this behavior in your yard, rather than around your coffee table. But, you may find that offering your dog more ways to dispel his energy helps to reduce frapping episodes, or even stop him from doing it altogether
Exercise will help to prevent the zoomies. Dogs won't normally zoom when they are physically tired. Mental stimulation helps too. Dogs may be more prone to the zoomies when they are bored. A couple of training sessions each day will help to exercise your dog's mind
Most dogs are more likely to have the zoomies when they are already in a playful of excited state. So learning how to calm a puppy or an older dog will help you.
The Labrador Site Founder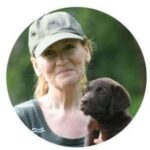 Pippa Mattinson is the best selling author of The Happy Puppy Handbook, the Labrador Handbook, Choosing The Perfect Puppy, and Total Recall.
She is also the founder of the Gundog Trust and the Dogsnet Online Training Program 
Pippa's online training courses were launched in 2019 and you can find the latest course dates on the Dogsnet website