Dog birthday cake recipes fall into two categories: meaty and spongy. The meaty varieties are like meatloaves, but with only dog friendly ingredients. So no bread crumbs, onion, garlic or spices Sponge cakes for dogs are more like a traditional human birthday cake, but without refined sugar. And usually featuring a protein-rich addition like peanut butter or extra eggs.
We've got the best of both types of dog cake recipe right here. Together with some great fun dog cake pan ideas! And we'll remind you of some ingredients that are toxic to dogs and should always be avoided!
Products included in this article were carefully and independently selected by the Labrador Site team. If you decide to make a purchase from one of the links marked by an asterisk, we may earn a small commission on that sale. This is at no extra cost to you.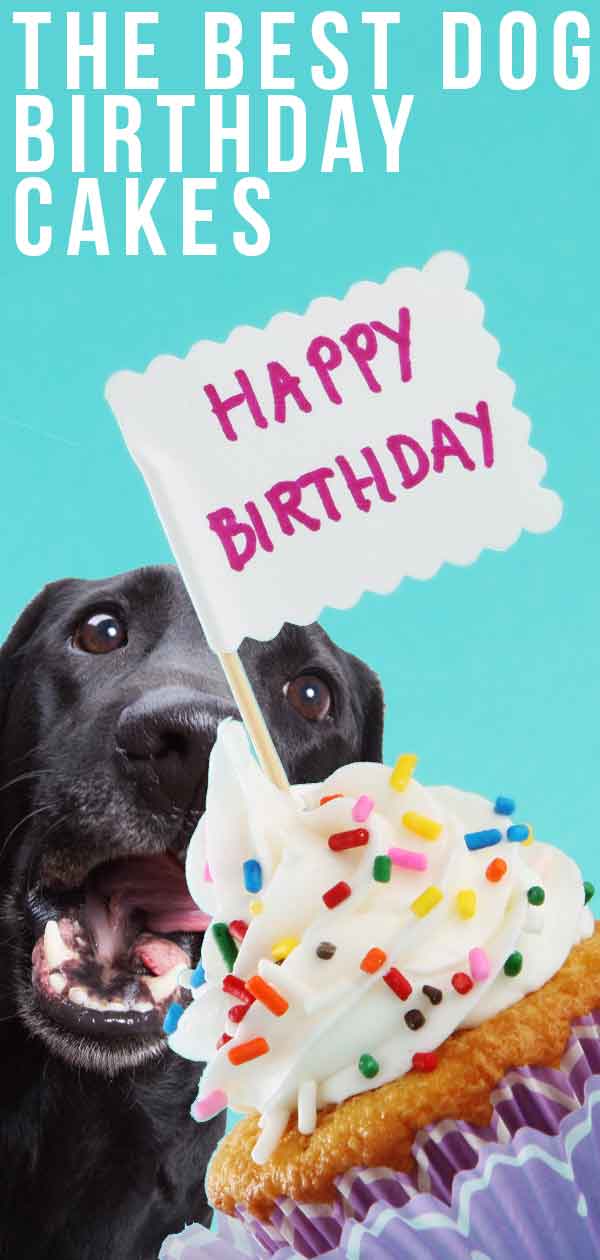 Why Make A Dog Birthday Cake?
Making something from scratch is one of the most heartfelt ways we have of showing someone (or somedog) how much they mean to us. It's a small gesture that speaks big volumes. It makes us feel good, and even though our dogs might by oblivious to the emotional subtext, they love the special attention and food.
Dog 1st Birthday Cake
What really touches me is that people want to find out how to make a dog birthday cake for all kinds of reasons. Sometimes it's their puppy's first birthday: the hardest of the puppy months are behind them and their hound is growing up. Sometimes their dog has reached a milestone age like ten years, and baking a cake is an act of gratitude for all the years of friendship and shared experiences. And sometimes dog owners want a DIY dog birthday cake recipe to honor the first anniversary of adopting their rescue dog. To mark the moment that transformed both their lives.
How To Make A Dog Birthday Cake
So is your dog about to reach their birthday or homecoming anniversary? Congratulations! And are you ready to introduce the best pet in the world (your dog) to the best culinary invention in the world (cake)?
Are you a bit worried that you aren't the world's best baker? Don't panic! Baking dog birthday cakes is even easier than human recipes. We've tracked down the easiest, yet most impressive options. No culinary skills required! The first thing you'll need is the right pan.
Dog Birthday Cake Pans
There are lots of great styles of tins, just perfect for making your dog's birthday cake in. Fun ideas like a bone shape* work really well for a dog's cake.
This silicon cake pan is simple to use, and even looks cool in the kitchen!
Or how about a paw,* for those nostalgic high fives and rewards?
A classic aluminum design, it's easy to wash after you're finished baking. This cute puppy mold* is a personal favorite.

With it's adorable face, this cake will appeal to everyone, not just the dog!
Traditional Cake Tins

There is of course nothing wrong with going traditional, either. A standard cake tin will certainly do the job. And they come in lots of sizes. But of course the most important thing, is the cake itself!
Dog Birthday Cake Recipes
Let's start with the meaty dog birthday cakes. Remember these are like meatloaf, just with dog friendly ingredients. Then we'll take a look at the more traditional style sponge dog birthday cake, and how we adjust it for our puppies.
Meaty birthday cake recipes for dogs:
If you're thinking big and bold, look no further than chef Rachael Ray's Doggy Birthday Cake.  It looks surprisingly, and in fact the recipe is a bit too "human" for dogs in some ways. Added salt doesn't really have a place in your dog's diet, so leave it out. Likewise, bacon contains a lots of salt, so if you want to make it even more virtuous use turkey bacon instead.
This is great if you're looking for a healthy dog birthday cake recipe. The cream cheese frosting is a popular twist in a lot of the recipes I've found, but if your dog is lactose intolerant give it a miss.
Cake Toppers
To keep the festive feeling, sprinkle your bake with chopped parsley, and use Dingo Twist Sticks in place of candles.* Leftover uncooked cupcake mix will keep for three months in the freezer. Wrap it up in individual portions for another day (remember to thaw them out completely before cooking). They won't last until your pooch's next birthday, but might be around for Thanksgiving. And you could also use them as a super deluxe reward when you're working on a tricky area of training.
Birthday Cake For Dogs
Moving on to the recipes we'd think of as cakes next. If you've ever make cakes for a weaning baby, these will look a little familiar. From our point of view they're a bit like cake with the fun removed, but that makes them a much more friendly treat for your dog. They are almost invariably sweetened with honey, and frequently contain peanut putter to give a protein hit. Here are the best the web has to offer:
Dog Birthday Cake Recipes: The one that looks too good to eat
If no effort is too much for your dog, and you're baking to impress, then you can't fail to appreciate this Banana Carob Oat Cake with Peanut Butter Frosting by Joanna Meyer.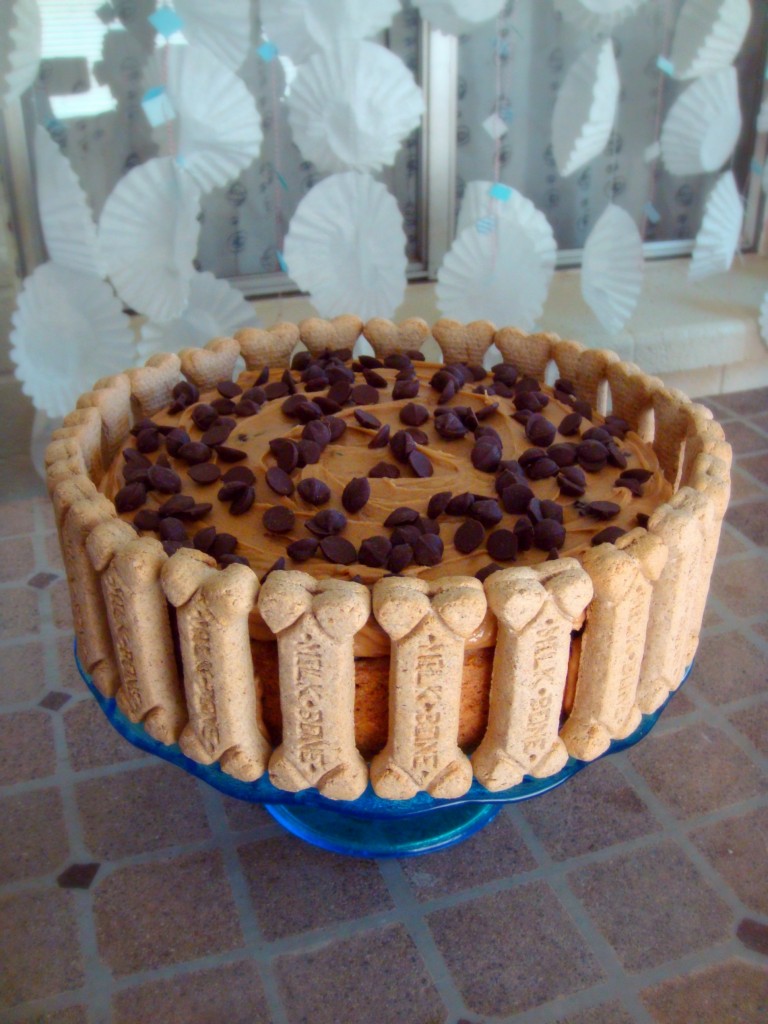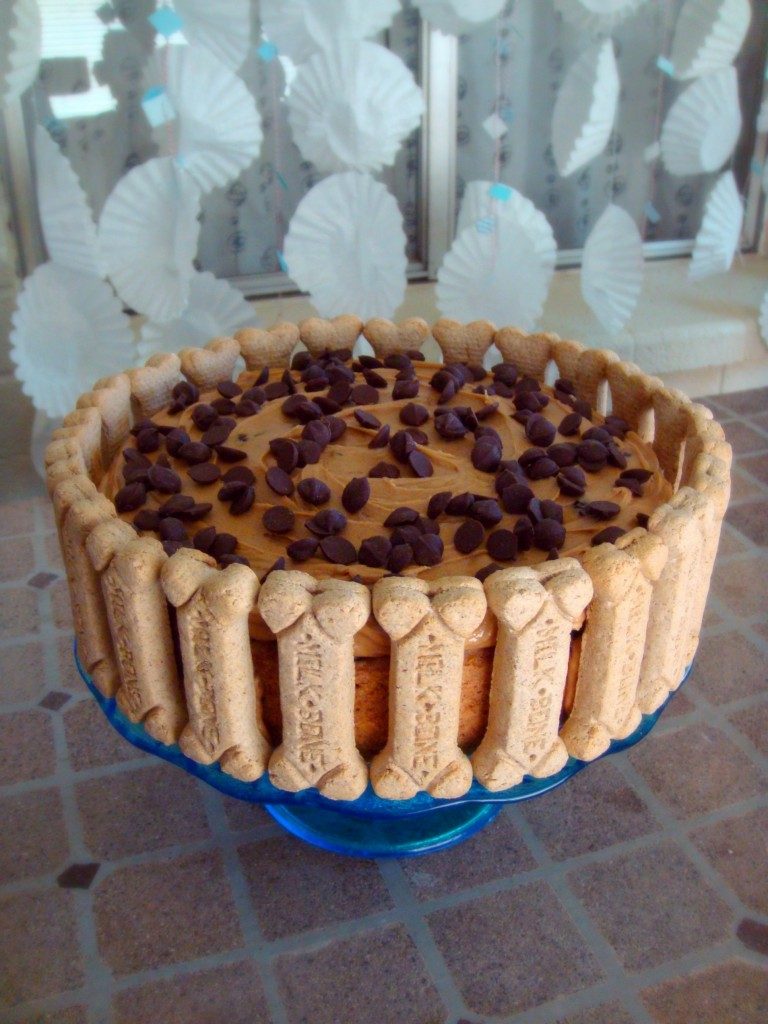 With any recipe that contains banana like this one, you could easily use less honey than the recipe states, or leave it out altogether (follow all the other instructions the same). Honey won't harm your dog, but if they're overweight or have diabetes it won't do them any favors either. The banana will give plenty of sweetness on it's own – remember your dog's palate is used to a much more savory diet than us!
Grain Free Dog Birthday Cake
Diagnosing food allergies in dogs can be a long process of patience and perseverance. But finding out your dog is allergic to wheat doesn't mean the end of the line for birthday baking. In these Grain Free Mini Dog Cakes by A Cozy Kitchen, wheat flour is replaced with chickpea flour for a grain free dog birthday cake recipe.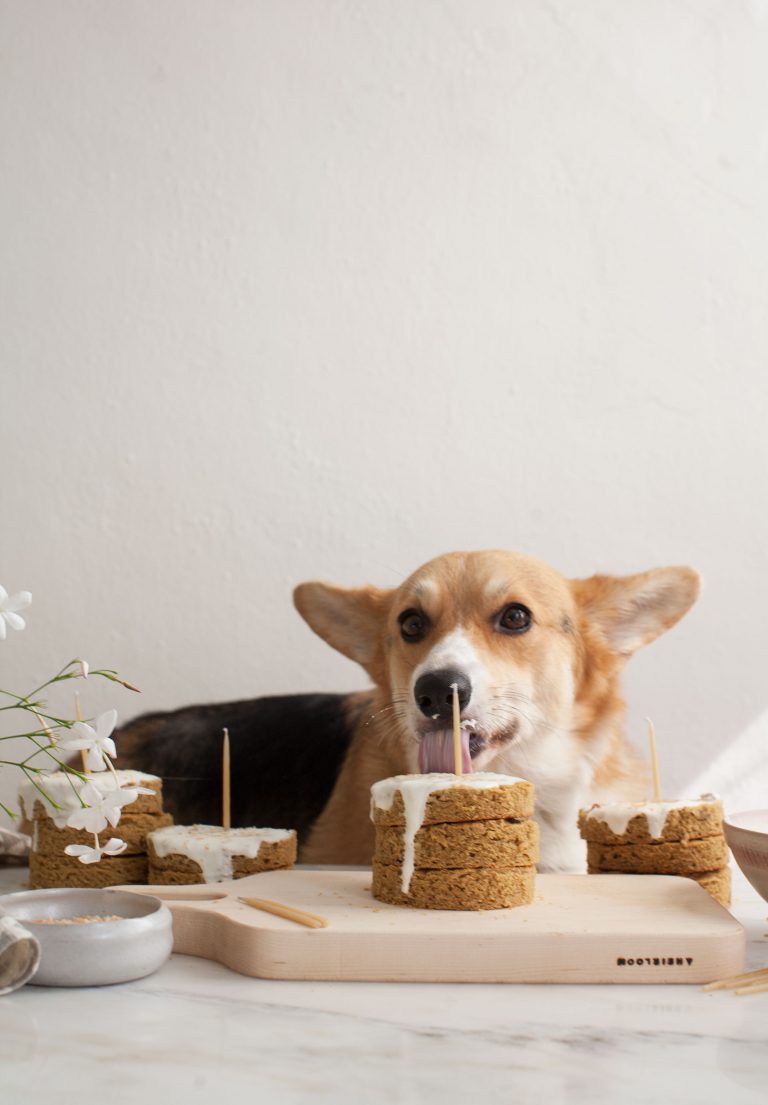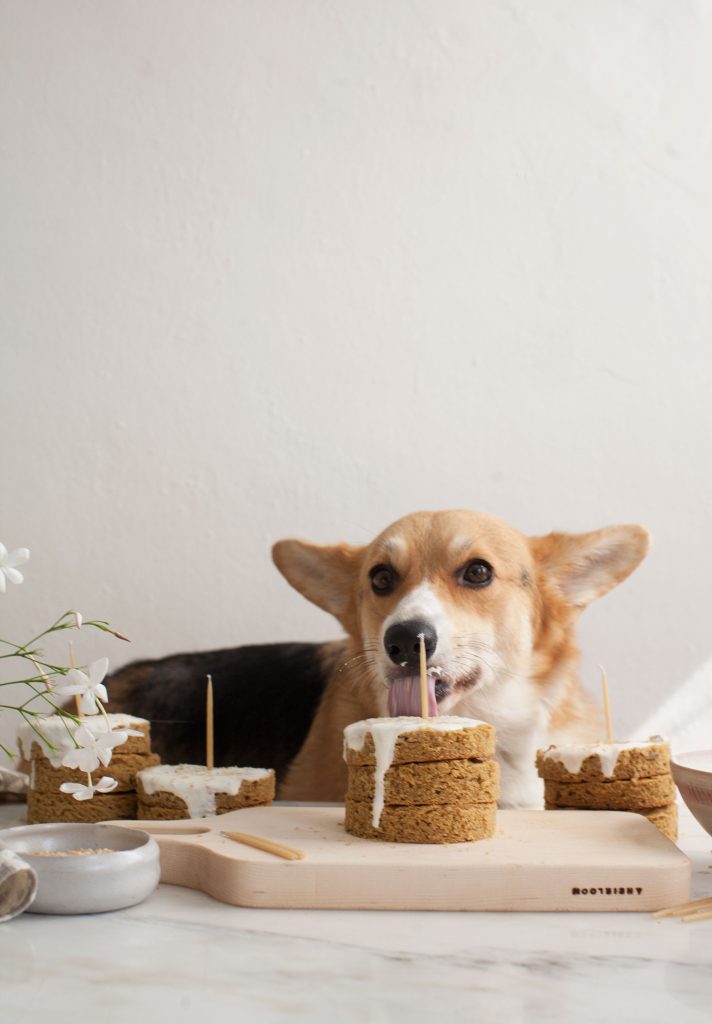 Chickpea flour also contains twice as much protein as all-purpose flour, and these protein packed cakes also contain a lot of eggs and a huge dollop of peanut butter. It's not exactly enough to make them healthy, but it's a nod to giving dogs the nutrition they need, and not just empty calories.
Dog birthday cake recipe without peanut butter
Most dog safe birthday cakes feature peanut butter, but if one of the humans in your home has a nut allergy, you might prefer to leave it out. This Nut-Free Dog Birthday Cake from Life at Clover Hill is also really straightforward to make.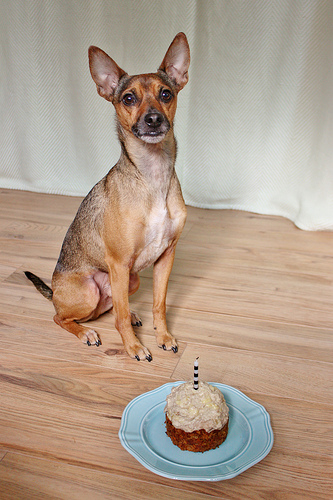 It only uses eight ingredients, all of which are kitchen staples you probably already have.
Easy dog birthday cake
Another easy dog friendly birthday cake is the Coconut Honey Doggie Cake from Brown-Eyed Baker.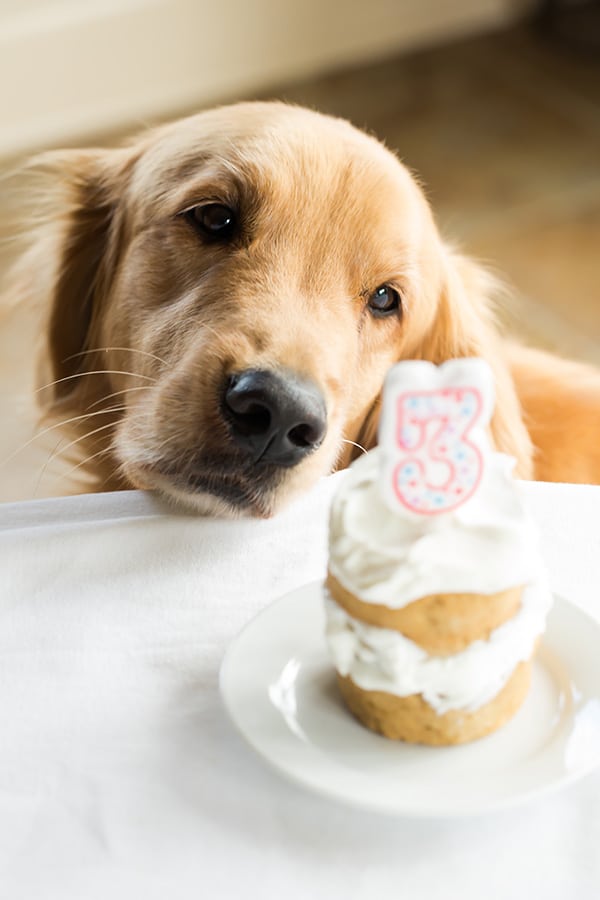 If you have reservations about using coconut oil, or you don't have any to hand, you could substitute any other oil and the recipe would still work. Creator Michelle mentions that the recipe she started from used almond flour. It is a great option high in fat and protein, if you're not worried about nut allergies.
This recipe could also easily be scaled down to a half quantity if your dog is only small, or you don't want to put him in the way of temptation.
Healthy Cake Recipe For Doggie Birthdays
Dogs are adapted to digest a high-protein, high-fat diet. You probably don't need me to point out that traditional cakes as we know them are total carbfest. These recipes have all been adapted by their bakers to meet dog's nutritional needs better than a human cake would. These recipes are still high in carbohydrates, but unless your vet has advised you otherwise, carbohydrates aren't intrinsically harmful to your dog.
However they are much more calorie-dense than protein, and over-indulging on a regular basis can lead to weight gain and obesity. Adding bulk with grated vegetables whilst leaving sugar out is a great way to reduce the calories in a slice. Just like in our own diet, moderation is key. As long as cake is restricted to birthdays, it won't ruin an otherwise healthy diet.
Dog Birthday Cake Mix
There are some ingredients you must never add to your dog's birthday cake mix. These ingredients are delicious staples of human cooking, but they are toxic to dogs. And nothing will ruin a birthday party quicker than an emergency trip to the vet with a sick dog.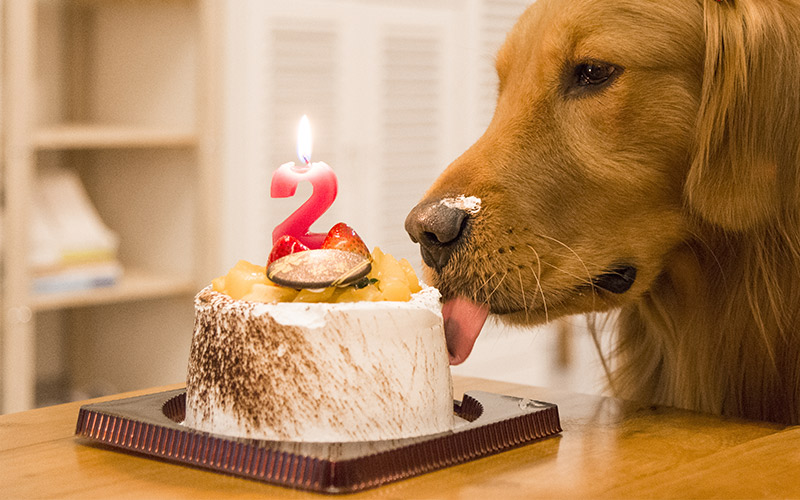 Banned Ingredients
The banned list is: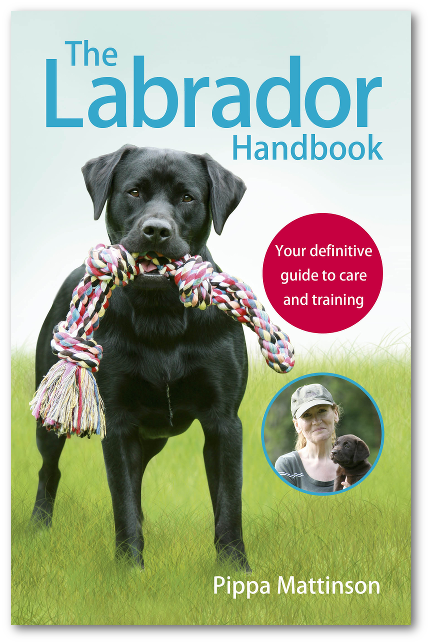 Alcohol or caffeine. Dogs are not equipped to metabolize these, at all.
Candy. Don't be tempted to decorate your dog's cake with candies. Not only is the sugar really bad for them, many candies contain xylitol, a sweetener which causes kidney failure in dogs, and even death.
Chocolate. Chocolate contains theobromine, which can be lethal to dogs in even tiny quantities.
Grapes and raisins. Can cause kidney failure.
Macadamia nuts
Onions, garlic and other alliums. These contain disulfides and sulfoxides which cause anemia and red blood cell damage in dogs.
Yeast
Best Dog Birthday Cake
For me, the best dog birthday cake recipes are the meaty ones. Including lots of veg boosts the overall water content, which means they're easier on your pup's waistline if he over indulges.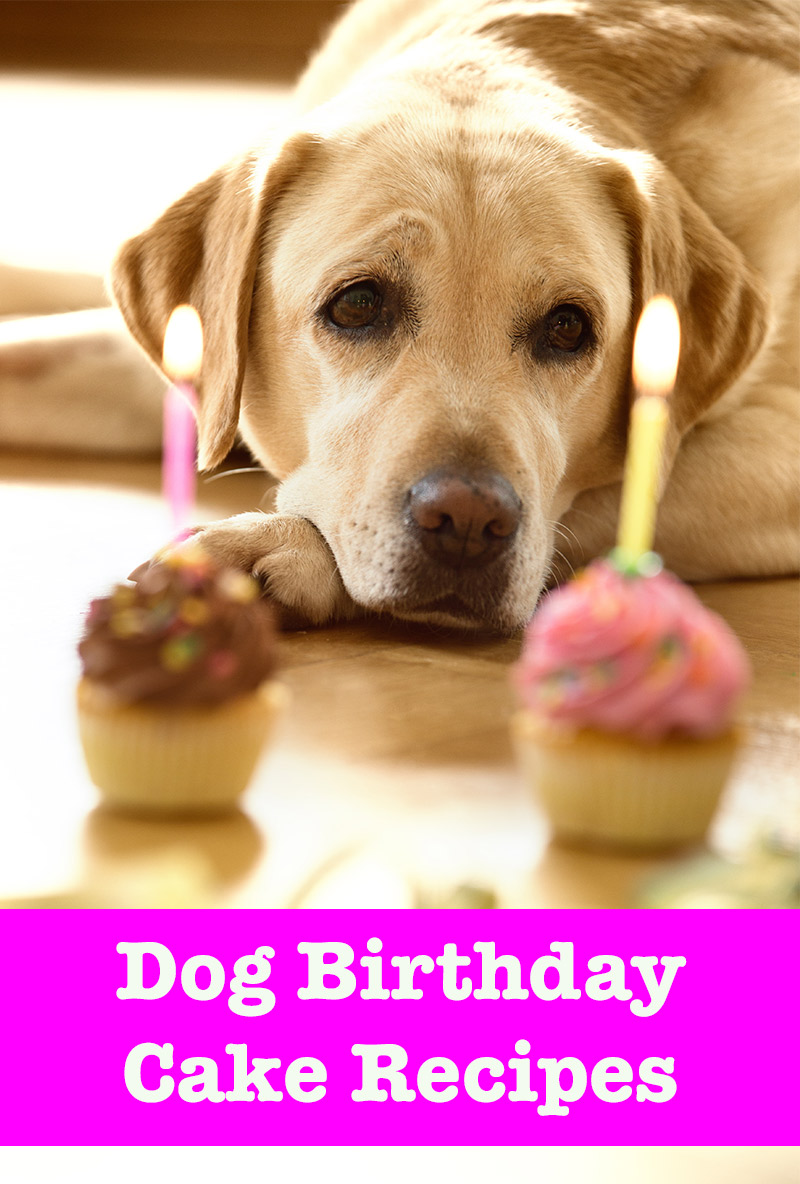 But, baking cakes is essentially a human ritual, and I totally get how only a sponge cake can feel right. Following one of the recipes I've found here means you can share the tradition of birthday cakes with your dog in the safest way possible.
More Treats For Dogs
Why not make a party of it, with some of these other great treats for dogs.
Dog Birthday Cakes
When I first heard about dog birthday cakes, I can't deny being a little bit cynical about them. But I'm sure you've gathered that I'm a total convert now! How do you feel? And do you already have a favorite recipe? I'd love to read your thoughts in the comments section below. And for a complete canine experience,  don't forget to check out all the dog themed cake and muffin pans on Amazon*.
Affiliate link disclosure: Links in this article marked with an * are affiliate links, and we may receive a small commission if you purchase these products. However, we selected them for inclusion independently, and all of the views expressed in this article are our own.
The Labrador Site Founder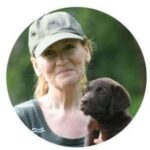 Pippa Mattinson is the best selling author of The Happy Puppy Handbook, the Labrador Handbook, Choosing The Perfect Puppy, and Total Recall.
She is also the founder of the Gundog Trust and the Dogsnet Online Training Program 
Pippa's online training courses were launched in 2019 and you can find the latest course dates on the Dogsnet website