Do You Love Tough Dog Names? Are You Trying To Find The Most Strong, Fierce Or Scary Name For Your New Friend?
Then You've Come To The Right Place! Welcome To Our Amazing Lists Of Tough Dog Names.
I have to admit, I have a serious soft spot for tough dogs.
And when I say tough dogs, I mean those that look tough.
Big square heads, broad bodies and a stance that says they mean business.
Inevitably followed up by dozens of licks, snuggles and a seriously cheerful doggy grin.
Tough sounding dog names don't need to go with the meanest pup on the block.
They can be a fun way of naming even the jolliest of pooches.
Whether you want to give an air of serious business to your fur baby, or you just love a serious name. There are some great ideas in the world of tough dog names.
Tough female dog names
Tough sounding female dog names can be feminine and fierce simultaneously.
In fact there are loads of examples you can find straight out of the baby naming books.
Tough girl dog names can be from fiction, or reality.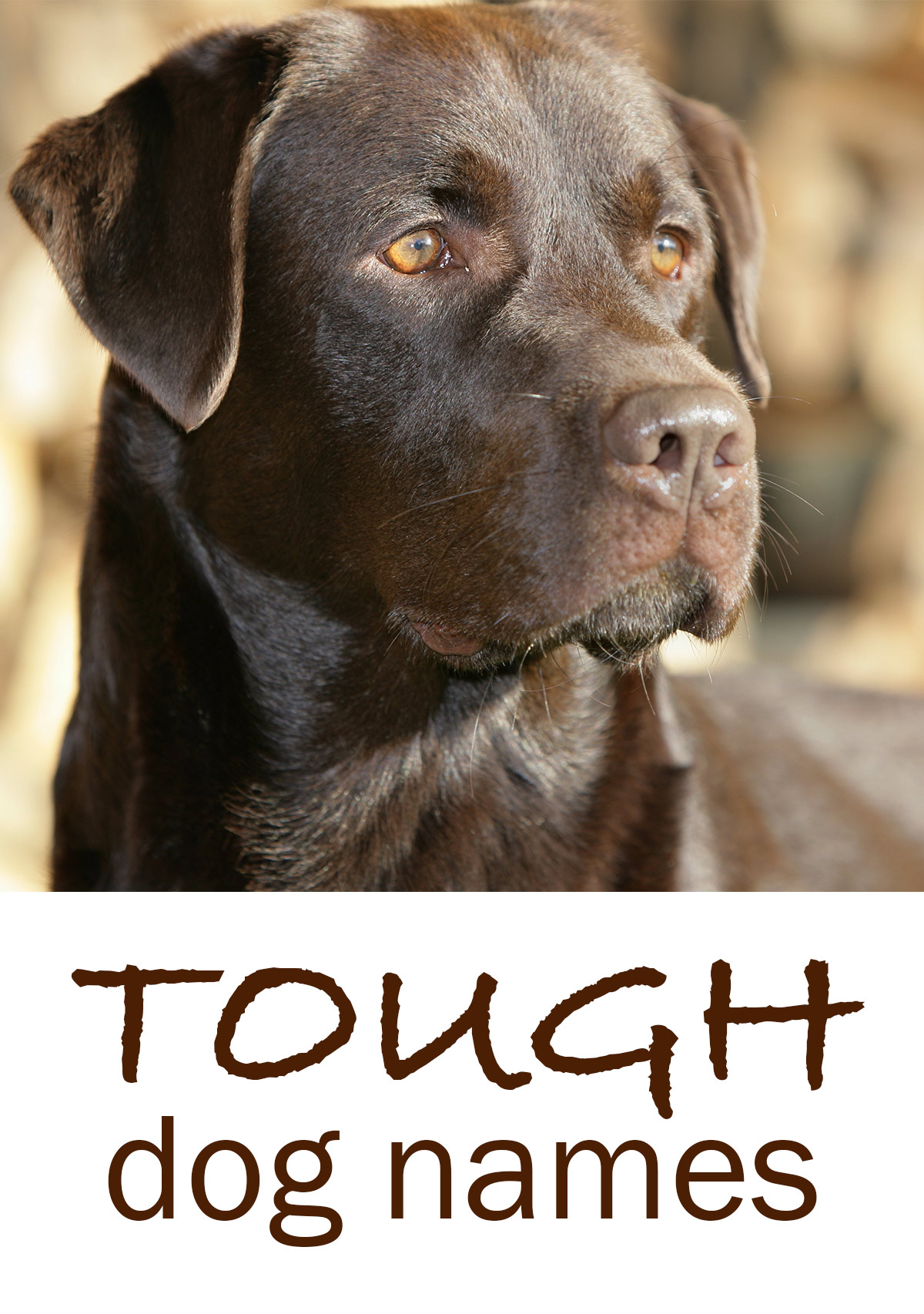 Whether the names have an air of menace or simple an association with a tough woman, get inspired with these ideas.
Amber
Arya
Astra
Avril
Breanne
Briana
Bridget
Carla
Damia
Harley
Jenna
Kahlan
Kelsey
Kitana
Matilda
Nina
Rogue
Rowan
Roxie
Sheba
Storm
Trixie
Ursa
Valkerie
Zelda
Tough male dog names
Tough boy dog names are often human sounding.
Names that famous tough guys had, in reality or in the world of fiction.
I bet you'll love some of these great tradition yet tough dog names.
Ajax
Archer
Ares
Axel
Blake
Brick
Brutus
Buck
Dane
Ethan
Griffin
Hale
Heath
Holt
Jax
Jet
Knox
Lex
Preston
Ryder
Samson
Scrapper
Stone
Wayde
Zane
What's tougher than tough? Scary, of course!
Scary dog names
Let's face it, your pup isn't likely to be scaring anyone any time soon. Or hopefully later either!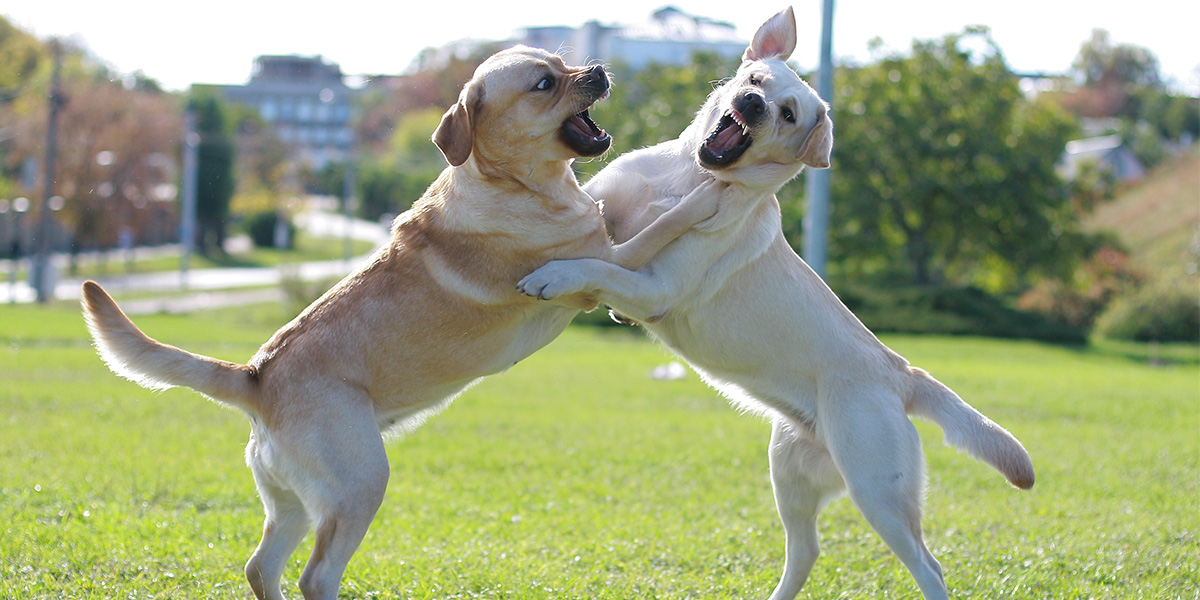 But that doesn't mean you can't have fun thinking up scary names or nicknames for her.
Here are some ghastly ideas for the grimmest tough dog names around.
Banshee
Beast
Demon
Diablo
Fang
Ghost
Ghoul
Goblin
Gremlin
Haunt
Hellhound
Hellion
Maniac
Mutant
Ogre
Phantom
Serpent
Sneer
Spectre
Spook
Troll
Villain
Wrath
Zombie
Now the fact is that scary dog names are also quite funny.
We know your pup is no monster, and so does the average person on the street.
But a more serious way to give your dog a name that means business is to move over to the world of guard dog names.
Guard dog names
Are you looking for tough dog names because you want to give the impression of safety and security?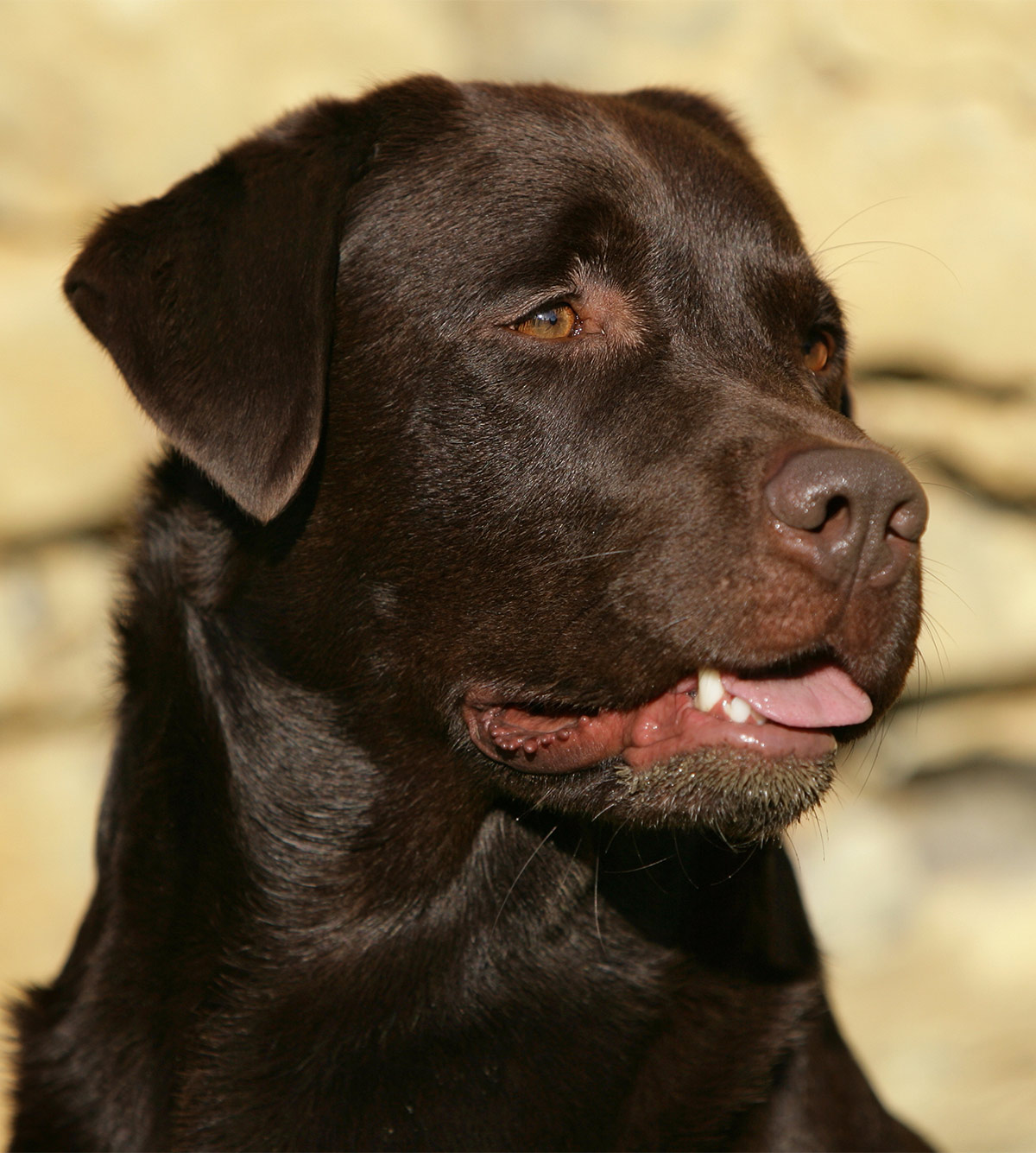 Most of our family pet dogs aren't actually going to guard our house any time soon. If we're honest, our Labs are more likely to welcome burglars in with open paws than with a fierce growl.
But that doesn't mean their name can't conjure up a serious impression when heard by passers by!
Bouncer
Buckler
Captain
Colonel
Gauntlet
General
Helm
Major
Marine
Marshal
Master
Officer
Pistol
Private
Sentinel
Sergeant
Shield
Trigger
Warden
Watcher
Your average family pet dog is more likely to snuggle up on the sofa than watch the door for intruders.
But it's still fun to play around with guard dog names. So why not knock it up a notch further?
It's time for some truly fierce tough dog names.
Fierce dog names
Do you want to give your friends a good laugh as they find out your cuddly pup has a name riddled with terror?
Are you going to enjoy happily calling out their fierce name whilst chilling at the dog park?
Then fierce dog names could be right up your alley.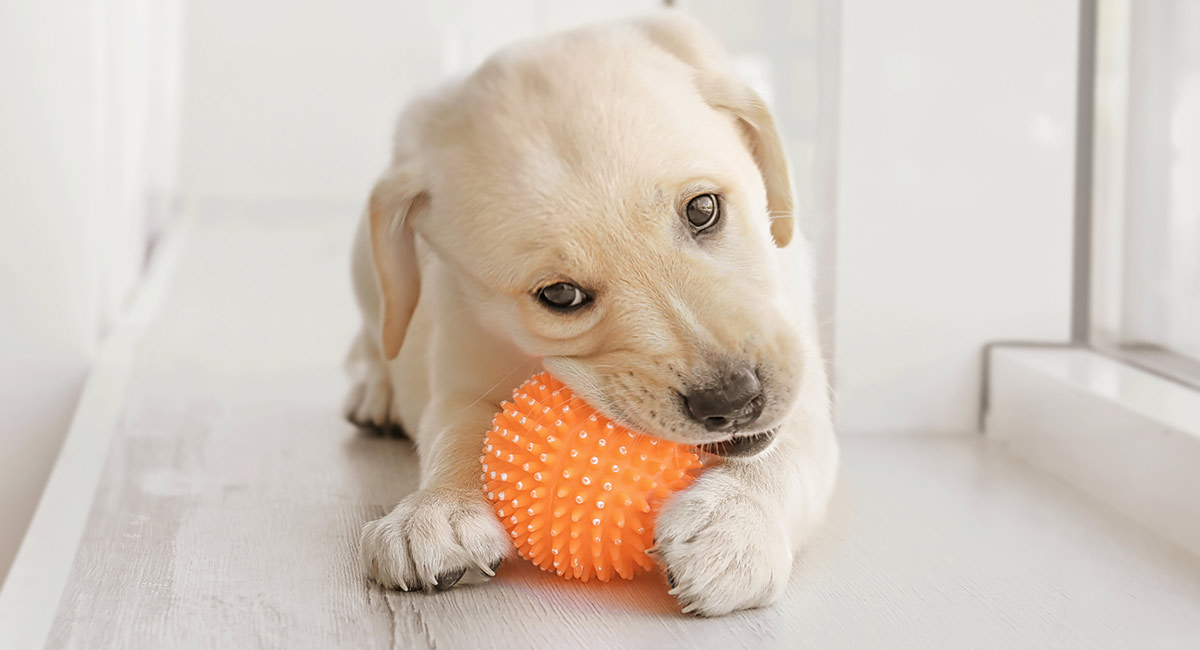 And don't forget, fierce female dog names can be the same too.
Barbarian
Brute
Chaos
Cobra
Cutthroat
Dragon
Fiend
Fury
Gunner
Ire
Jaws
Poison
Punk
Rage
Rowdy
Sabre
Savage
Scar
Shredder
Spite
Torment
Vandal
Venom
Perhaps fierce dog names just aren't tough enough for you?
Or too tough?
Then let's slip on over to the world of baddies!
Villain Names
If you want a tough dog name that doesn't have the immediate impact of a descriptive word, then you might like the slow boil of the villain.
Plenty of dogs get named after heroes from fiction, but what about those poor baddies? Why don't they get a look in too?
I've taken some of my favorite villains from the world of fantasy, movie and television.
Let's see if any of these take your fancy as good tough dog names for your new pal?
Bane
Cruella
Cyborg
Doom
Draco
Dracula
Dredd
Gollum
Gothel
Gruber
Hades
Hannibal
Khan
Krueger
Loki
Magneto
Ursula
Ra's
Ratched
Stryker
Vadar
Vector
Voldermort
Zod
Zoom
Finally, let's move on to a category of traditionally tough dog names love by many.
Strong dog names!
Strong Dog Names
What says tough more firmly than the strength?
Whether it's inner strength or sheer muscular poundage, the strongest is almost always associated with being the toughest.
And dogs are no different.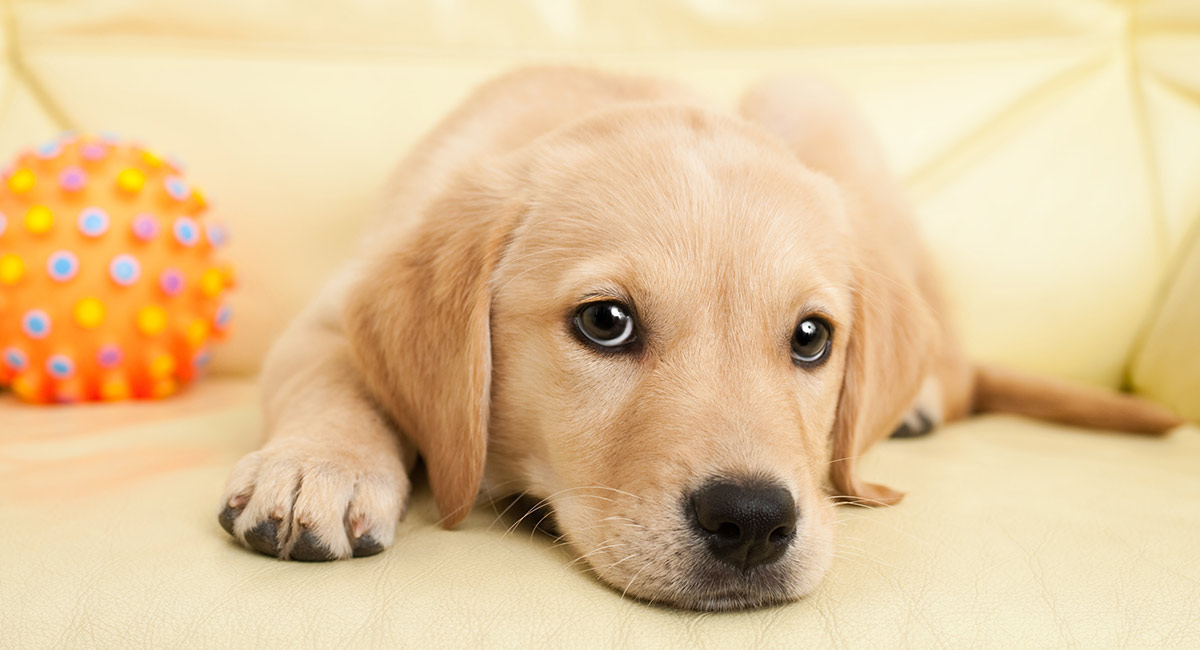 Whether you give your pup a name that literally means strong, or one that has ties to a strong character, there are loads of great choices for strong tough dog names.
They don't have to be serious, but can also be a tongue in cheek nod to strength too!
What do you think of these?
Andra
Angus
Bear
Beefcake
Brawn
Burly
Hercules
Jedi
Juggernaut
Khaleesi
Mighty
Mountain
Odin
Ragnar
Red
Superman
Tarzan
Thor
Best Tough Dog Names
Your dog doesn't have to be traditionally hard as nails to deserve a tough dog name.
Used ironically or literally, tough dog names are a great choice when it comes to picking your pup's handle.
The best tough dog names are the ones that make you smile.
Not just fun or funny, but that you will be proud to call out every day in the dog park.
What's your favorite tough dog name? Has it been included here? If not, why not let us know what it is in the comments section below!
Still not sure what to name your puppy? We've got lots more ideas in these great articles: