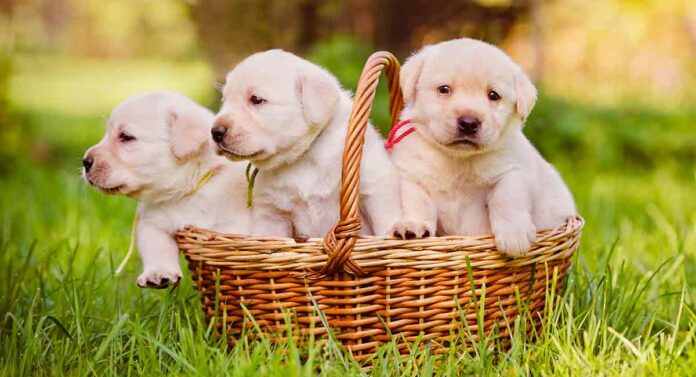 An essential list of our top 10 new puppy supplies. Make sure you have everything your little friend needs with our new puppy checklist and reviews.
So you're bringing your new puppy home soon and you're wondering what Labrador puppy accessories you need to buy. We've prepared a new puppy supplies list with all the puppy essentials so that you can get yourself well prepared for the "big day". Before we take a look at the best options of individual new puppy supplies that you'll need, here's a quick new puppy checklist.
All of these products were carefully and independently selected by The Labrador Site team. If you decide to make a purchase from one of the links marked by an asterisk, we may earn a small commission on that sale. This is at no extra cost to you.
New puppy checklist
Use this new puppy supplies list to check what you have and what you need to get:
A crate for your pup
Puppy food
Food and water bowls
Puppy toys
Collar and leash
Puppy brush
Puppy barriers
A clicker
Puppy insurance
Happy Puppy Handbook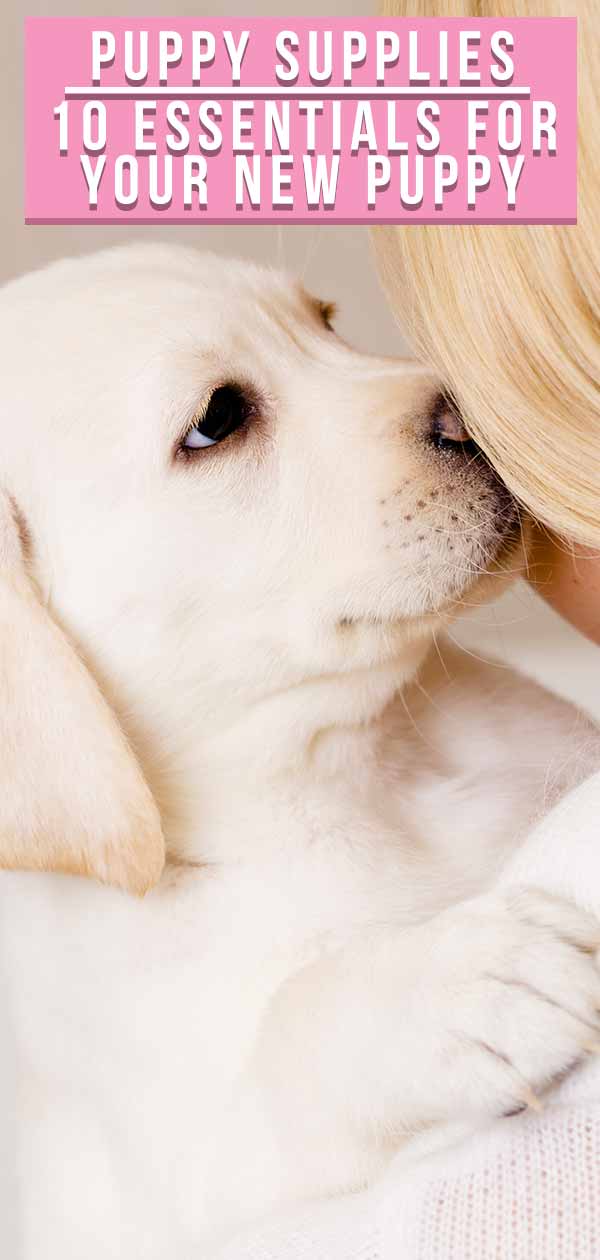 Puppy Crate
A puppy crate tops our list of Lab puppy essentials. When used correctly, it's a brilliant invention. We recommend the Midwest iCrate*.
The crate which we suggest is foldable which makes it extra convenient. You'll add a great deal of peace of mind to your life if you start training your pup to spend time in their crate from day one. Dogs are naturally den animals and a crate provides them with a place where they can relax and feel safe. And there will come a time when you can't supervise your pup all day – and then the young dog's playing, exploring and chewing can cause havoc in your home.
Crate training and choosing the right size
Crate training makes toilet training a million times easier, and keeps your puppy safe at night whilst the family is asleep. Another plus is that it will help to minimise your pup's stress if ever you need to board them in a kennel.
The best puppy crate is one which is big enough for them to stand up, stretch out, turn around and lie down in. But no bigger. If you get a puppy crate which is too big, then they'll be tempted to use a section of the space as a toilet. You can achieve this space by purchasing a crate in the right size for your puppy, which will fit them until they're a few months old. Or by buying an adult sized crate which comes with a divider, to allow you to provide the correct amount of space for your growing puppy.
Bedding
You will of course also need bedding to line the crate. We suggest washable veterinary bedding as puppy blankets*. This fake fleecy fur bedding comes in a roll and you can either buy a piece to fit your crate or cut to it to size yourself.
For puppies, you should avoid any dog bed with a fancy liner and a stuffed or padded interior. Your pup will probably rip it open and eat the contents in no time. Check out our indestructible dog bed article for some great inspiration.
Food is obviously the most important item on your new puppy supplies list.
Puppy Food
To start with, your new pup will need to eat three to four times a day. A good breeder will send you and the puppy home with a few days provision of the food that he's used to. However, it's always a good idea to ask the breeder beforehand what they're feeding and to get additional puppy supplies of food in yourself as well. Just in case the quantities they provide are quite small or for some reason they don't give you any food at all.
Even if you're intending to change to a different brand, we advise you to wait at least a couple of weeks before doing so to make sure your puppy is settled in.
Swapping brands
You should introduce the new food gradually so your pup's digestive system can adapt – otherwise your dog might end up with an upset tummy. Having a supply of the new brand ready will allow you to make this changeover from the old food to the new, before the old runs out.
The best puppy food is one which is low in carbohydrates and high in protein. Orijen Puppy Food* is currently our food of choice for growing Labrador pups.
Of course you'll also need something to put the food into.
Puppy Bowls
Next up on the new puppy supplies list are their food and water bowls. Stainless steel food bowls* are very easy to clean and unbreakable. Most of them are dishwasher safe, and cheap to buy.
You can have a couple in the cupboard, making it easy to keep the food bowl shiny and clean between meals. The downside of the usual stainless steel food bowls is that they can tip over, not to mention the horrendous noise as the puppy chases them around the kitchen! To avoid these disadvantages, find a non-slip version with a steadier bottom.
The best puppy water bowls* are ceramic bowls will steep and straight sides. Those designed for use by dogs and puppies.
They're heavily weighted to reduce the likelihood of your pup tipping them over and spilling water across your kitchen. It's important to have fresh water available to your puppy at all times. Ceramic water bowls help to keep the water cool as well. They're usually dishwasher safe and easy to rinse off.
The best part of getting a new pup is the fun you have playing with them – and for this puppy toys are real Labrador essentials!
Puppy Toys
New pups do a lot of comfort chewing and you'll want to start playing a bit of fetch and carry right away. Between 12 to 24 weeks your pup will be losing their baby teeth and their new teeth will be emerging. This is a very uncomfortable time for you pup – the reason why they chew everything in their path. You can protect your shoes, furniture, and even cables, by making sure that they have plenty of toys to chew instead.
Puppy toys are fun to buy, and there are a lot of choices out there. We have a couple of real firm favorites when it comes to puppy toys.
They're a great chew toy* which is recommended for teething – you can even pop them in the freezer to help with teething pain.
They're also a wonderful treat dispenser which you can fill up and leave with your pup to keep them entertained – and chewing. Kongs bounce around and can be played with if your pup feels like it, or picked up and carried around.
Rope toys
We also love puppy rope toys*.
They're great for teething pups to chew on, carry around and for playing tugging games. Just make sure that the rope is thick and not easily shredded.
Be sure to avoid small toys, or those with small parts that can be chewed off, that your pup can swallow. They can cause choking or blockages in their bellies. Besides being too small, the toys in your puppy supplies should also not be too big. They should be able to get their mouths around their toys easily. Having to stretch to chew on or pick up toys or bones that are too big can injure their growing jaws. You can get many more puppy toy ideas in our article "Best puppy toys".
Besides spending enough time playing with young pups they should also be taken out and about for socialisation – and the Lab puppy essential you'll need for this is a collar and leash, or a harness.
Collar and leash
You should introduce your pup to their dog collar and leash as soon as possible. They can get used to wearing their collar in the house from a young age, before going outside for walks. However, some experts do recommend that you take collars off when you aren't supervising your pet. There's always a risk of them getting hooked onto something and choking your pet.
Collars
The size of your pup's collar needs to be adjusted regularly as they grow. It's also advisable to add identification to your pup's collar – just in case your dog gets away and lost. For a growing pup this basic lightweight nylon dog collar* is ideal. It's adjustable so won't have to be replaced for a few months. It has a convenient quick release buckle as well as an ID tag.
Dog harnesses, instead of collars, are becoming increasingly popular among dog lovers. They don't put any stress on your dog's neck, or exercise control by choking the pup, when they pull. Always use a harness for a dog that has problems breathing.
Harnesses
You can get small-sized, adjustable harnesses* specially designed for growing puppies.
For a puppy leash we also recommend one that's light – like this nylon dog leash* that you can match with a nylon collar or harness. It also has a thick padded handle to protect your hands.
Next up for your Labrador essentials is your pup's brush.
Puppy brush
Brushing won't become a match of wills for the rest of your dog's life if you introduce this routine* from day one. To get your puppy used to brushing, start by stroking them for a few minutes every day as if you're brushing them. Once they accept this you can begin brushing with a soft bristle brush*.
A pup might still squirm and try to get away. If this happens hold your pup, and stroke and talk, until they're calm. Then you can start brushing again. Letting your pup inspect and sniff the brush also helps them to get over any fear.
Adult dog brushes
Once you pup is a bit older you'll need a stronger dog brush that can get right into the coat but without scratching their skin. We recommend the convenient self-cleaning slicker brush* where you simply click a button to remove all the hair from the brush.
This specialised pet brush has fine bent wires that gets rid of mats without hurting. It's suitable for cats as well as dogs and has received great reviews.
Amongst the most useful Lab puppy essentials on our new puppy checklist are puppy barriers.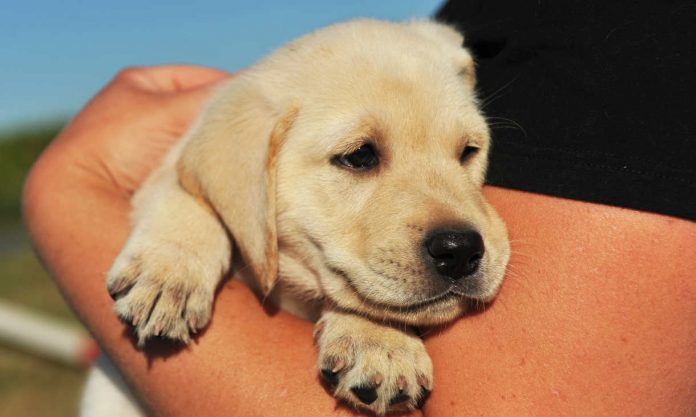 Puppy Barriers
Most people's homes will benefit from a puppy barrier* or two when the pup arrives.
There are a few options for creating barriers, to keep your pup safe and give them some space when they need a break. But also to prevent access to the more vulnerable parts of your house when they're unsupervised.
The most popular puppy barriers are actually baby gates. They make fantastic human toddler and puppy barriers – you might even use them to separate the two. They come in a few different sizes, and fit into most doorways or hallway spaces. Baby gates are also convenient* in terms of access because they have built in doors. The human members of the family can easily come and go, whilst keeping the puppy securely contained.
A Clicker
A clicker* is a tool used for positive reinforcement training to help a dog learn commands. You can start using it with your pup from a very young age.
Combined with treats, they let the pup know exactly when you approve of their behavior. Their use is rapidly increasing in popularity. Using positive reinforcement training and working with a clicker will help you to both train your puppy, and to form a stronger bond and better relationship together as he grows.
Almost last but not least on our new puppy checklist is puppy insurance.
Puppy Insurance
I can't stress too strongly how important it is to have health insurance for your pet. There have been astonishing advances in the veterinary treatments that are available for our pets today.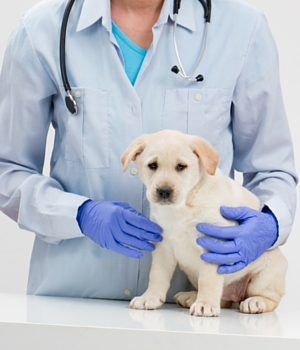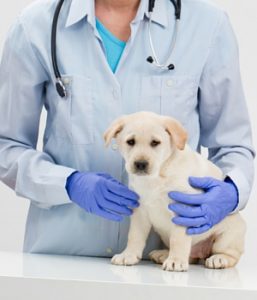 Most things you can be treated for, your dog can be treated for too. Open heart surgery, complex hip operations, and advanced cancer treatments are all available to dogs. But they're very expensive. You're usually looking at an average week's wages for anything involving X-rays and general anaesthetics. The last thing you want to be doing when your pet is sick, is choosing between saving the dog's life, and your kid's college fund.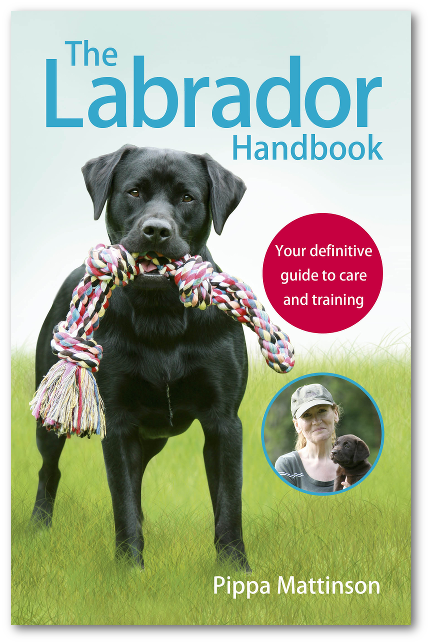 Many pedigree puppies come with a few weeks' free insurance. If not, view insurance as one of your puppy essentials and make sure it's in place the day before you bring your pup home.
Read The Small Print
And do read the small print before you buy, some of the cheaper policies will dump you at the end of the year if your dog gets a long term condition. I did not read the small print and this happened to me. So take care to choose a policy that keeps on renewing as long as you keep on paying. Many dog owners would recommend the final Labrador puppy accessory on our new puppy checklist as the most essential. It's something you, rather than you puppy, are likely to use very regularly.
The Happy Puppy Handbook
The Happy Puppy Handbook, written by The Labrador Site's own founder and editor Pippa Mattinson, is the ultimate guide to raising and caring for your new puppy.
Covering everything from the first days at home, through crate training, potty training, dealing with teething and much more. Whether you're a first time puppy owner or an experienced Labrador lover, you'll find that this book is full of practical advice to help you care for your new puppy. You can buy The Happy Puppy Handbook from Amazon by following this link. If you do, The Labrador Site will receive a small commission which is greatly appreciated and won't affect the cost to you!
Preparing for your new puppy
We've provided a new puppy checklist that can help you to make sure that you have all the puppy supplies you need when you bring your new little companion home. We've also explained why you would need these puppy essentials, and well as recommending some of our favorite Labrador puppy accessories.
Do you have any tips for our readers? Are there other items that you wish you had bought before your Labrador puppy arrived and would add to our puppy supplies list? Why not share your thoughts in the comments section below.
Affiliate link disclosure: Links in this article marked with an * are affiliate links, and we may receive a small commission if you purchase these products. However, we selected them for inclusion independently, and all of the views expressed in this article are our own.
The Labrador Site Founder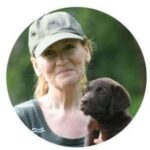 Pippa Mattinson is the best selling author of The Happy Puppy Handbook, the Labrador Handbook, Choosing The Perfect Puppy, and Total Recall.
She is also the founder of the Gundog Trust and the Dogsnet Online Training Program 
Pippa's online training courses were launched in 2019 and you can find the latest course dates on the Dogsnet website