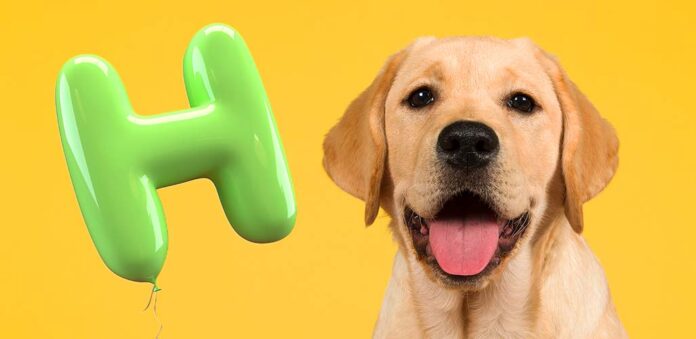 Dog names that start with H can be fun, cute, and cool. Today we'll share awesome H names from trending topics and pop culture, all the way to regency chic and a vintage flare. From classic to crazy, these names will provide inspiration to any new puppy owner. And they're all training friendly. Short, simple and easy for you to say and your dog to understand. We've included words with no more than 3 syllables, strong consonant sounds and soft vowels. All of which add up to an easier recall command! No matter what type of name you're looking to find, our complete name guide has over 200 ideas to consider.
Choosing a puppy's name is one of the most important parts of getting a new pet. After all, their name will be with them for the rest of their life! You'll be calling it in dog parks or at the beach, introducing your puppy to friends and family with it… it's not a decision to be rushed! But, it's great that you already know you want a name starting with H. So, we've gathered 200 ideas to help you pick the right name starting with H.
25 of our Favorite Dog Names Starting with H
Haddock
Hades
Hal
Hammond
Harley
Hash Brown
Hatter
Hatty
Hayes
Hecate
Heffer
Herb
Hermie
Hickory
Hobbes
Hollister
Hopper
Horton
Houston
Howie
Howler
Hudson
Hula
Humphrey
Huxley
Even if your heart is set on finding a name starting with H, you don't need to restrict yourself. There's so much inspiration for dog names, you'll find something to fit every puppy. Let's start off by looking at some human-sounding names that start with H.
Female Dog Names that Start with H
Hadlee
Haisley
Hallie
Halsey
Hannah
Harriet
Hayley
Hazel
Heather
Hebah
Heidi
Helen
Helena
Helga
Henrietta
Henrika
Hera
Hester
Hetty
Hilda
Hillary
Holly
Hollyanna
Huda
Hyacinth
Human inspired female names are a great place to start if you have a new girl puppy. But what about the boys?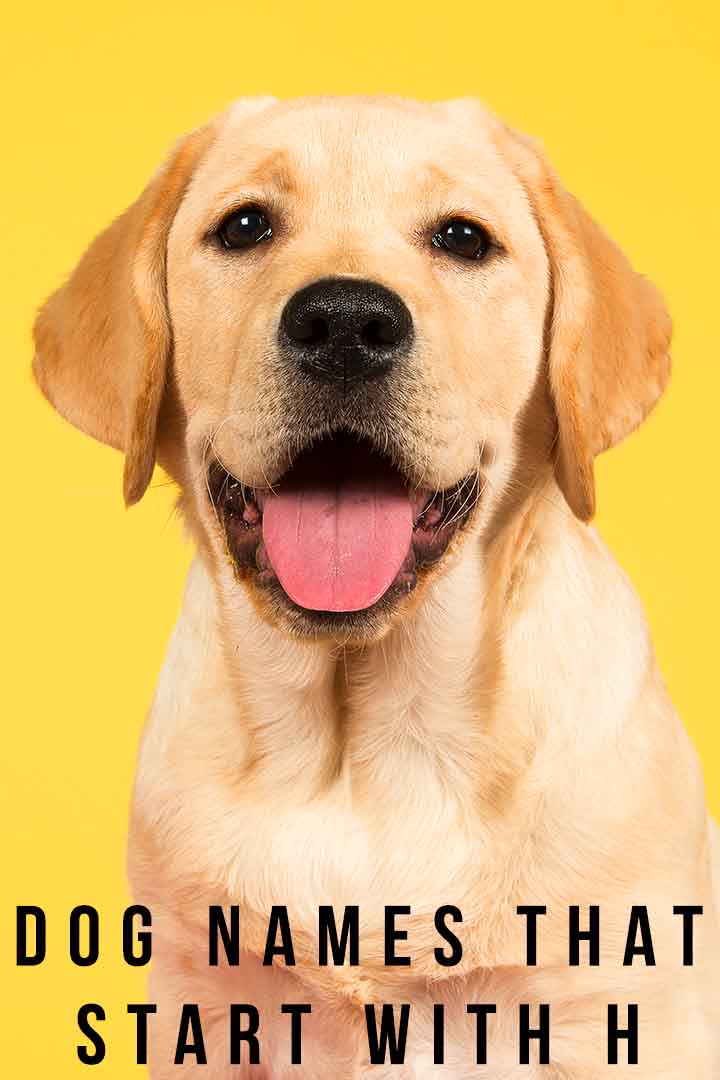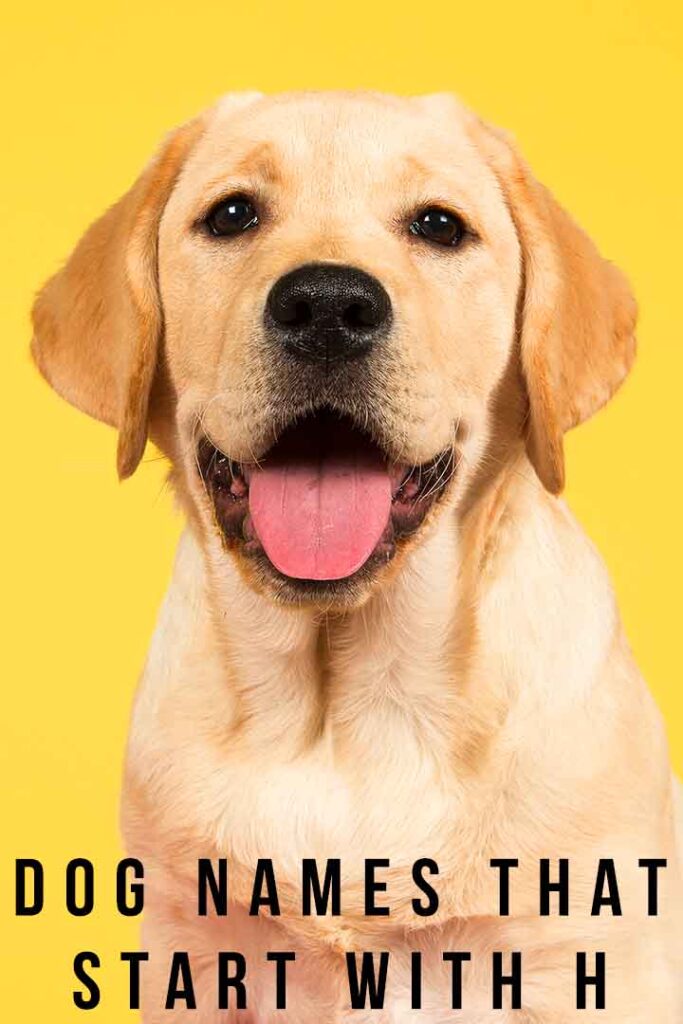 Male Dog Names that Start with H
Hadrian
Hakeem
Hank
Hans
Hansel
Hansen
Harold
Harrison
Harry
Harvey
Hassan
Hayden
Heath
Hector
Henry
Herbert
Hershel
Hiro
Holden
Homer
Horace
Howard
Hudson
Hugh
Hugo
Human names are a good starting point if you're lacking inspiration for your dog's new name. But, they aren't right for everyone! If you don't love human-sounding names, let's move on to something a little different.
Cute Dog Names that Start with H
Haggle
Halloumi
Halo
Ham
Hamburger
Hamlet
Hampton
Happy
Harmony
Harp
Hazelnut
Heaven
Henna
Hiccup
Hippo
Hippy
Hobbit
Hobnob
Hodge
Hoff
Holiday
Honey
Hope
Hotdog
Huggy
It's easy to find adorable sounding names that start with H! These picks are a great way to show everyone just how sweet your new puppy is.
Unique Dog Names Starting with H
Haiku
Haggis
Halifax
Hamblin
Hanley
Havilliard
Hawthorne
Heinz
Heimlich
Heirloom
Heretic
Hijinks
Hippocrates
Hippogriff
Hisashi
Hive
Hollywood
Hoodwink
Hoover
Hosanna
Hova
Husavik
Hutch
Hutton
Hydrangea
You know how unique your dog is, but does everyone else? A unique name can be a great way to show off just how special your puppy is.
Cool Names Starting with H
Haim
Hagrid
Hamilton
Hancock
Hargreaves
Harlem
Harvard
Havana
Hawkeye
Heathen
Hedwig
Helion
Hendrix
Hennessy
Hermoine
Hero
Hind
Hodor
Hogan
Holmes
Holt
Honor
Hook
Hooligan
Hunter
These names are the perfect choice for a puppy that's too cool for school. Which one is your favorite?
Badass Names that Start with H
Hag
Hangman
Hannibal
Han Solo
Hash-Slinging Slasher
Hawk
Haymitch
Hazard
Hazmat
Heady
Hellboy
Hellhound
Hercules
Hex
Highlander
Hotshot
Hulk
Hunt
Hustler
Hybern
Hyde
Hydra
Hyena
Hypno
Hysteria
Not every dog name needs to be cute and fluffy. How about one of these badass ideas for your tough new dog?
Other Great Dog Names Starting with H
Hackney
Hailstorm
Harlow
Harvester
Hash
Hawkshaw
Heartbreaker
Heathrow
Heavyweight
Helium
Hog
Hollywood
Honcho
Honda
Honk
Hotstepper
Hozier
Hufflepuff
Hullabaloo
Human
Hummus
Hustler
Hybrid
Hymn
Hywel
Have you found your perfect name idea in this list?
Dog Names that Start with H
There are so many different sources of inspiration for our dogs' names. But, it can be overwhelming trying to choose between all the options out there! Have a think about your dog's personality. Does one of the names in this list suit them down to a T? Or, perhaps you can think of a dog name starting with H that has a special meaning to you.
Whichever name you choose, make sure you're happy with it, as you will be using it for a long time! Did you find your ideal name on this list? If you can think of any other great dog names starting with H, let us know in the comments, so we can add them to our lists!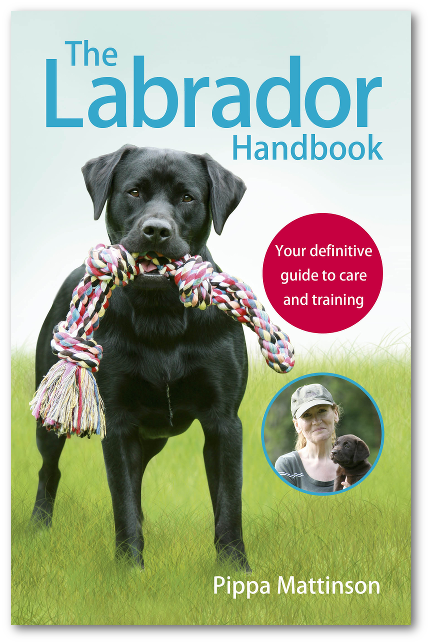 More Name Inspiration
There are plenty of other ideas available if you don't love the names above. Why not check out some of our other dog naming guides for more help:
The Labrador Site Founder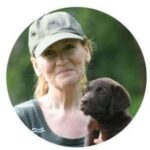 Pippa Mattinson is the best selling author of The Happy Puppy Handbook, the Labrador Handbook, Choosing The Perfect Puppy, and Total Recall.
She is also the founder of the Gundog Trust and the Dogsnet Online Training Program 
Pippa's online training courses were launched in 2019 and you can find the latest course dates on the Dogsnet website