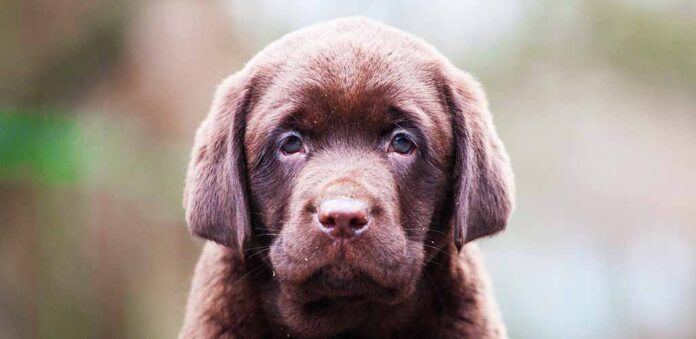 The best dog names that start with G include some of the most fun, unusual and trending ideas around right now. Although the glorious letter G has ancient origins in Greek and Hebrew language, today it's a top choice for cool and unusual puppy names. Today I'll share themed lists of unique dog names that start with G. Your choices are mostly short and sweet. Easy to say, simple for your pup to understand and use as that all important recall cue too.
Contents
If your pup is already with you, try each name out on him or her and see what response you get. Take your time and include your new dog in the process of choosing their new name and just have fun together! They'll find two syllable names that crisp consonants and drawn out vowels easiest to pick up.
Finding a Grrreat Name For A Dog
If you are on the prowl for fabulous and fun dog names that start with G, you are definitely in the right place! With all the hustle and bustle that goes along with adding a new fur family member, sometimes it can feel like choosing your new dog's name is just another item on your to-do list. You feel all this pressure to choose a name, to get it done, to have something ready to share.
But maybe you just don't know yet. Maybe all you do know is that you want a dog name that starts with G. And that is a great start! Now you can scan through all these great lists of dog names that begin with G and notice which ones pop out at you.
Naming Your Puppy or Rescue Dog
You've probably noticed how many purebred pups have these long fancy names. But behind the scenes, those pups also have what is known as a call name or everyday name. This is how a national dog show champion like GCHP CH Silverhall Strike Force comes to be called Striker around the house.
The wisdom here is simple: since you will likely be using your pup's new name dozens of times each day, aim to pick a short name or a name that can be easily shortened into a nickname.
Canine cognition research is uncovering some exciting things about how dogs think and what they feel. Some of the newest research indicates that dogs not only know their names but can pick out the sound of their names from other ambient noise. This research also suggests dogs prefer the sound of their name to other sounds.
Best Dog Names That Start With G
Grace
Grayson
Greyson
George
Gabriel
Gabrielle
Gabriella
Gael
Giovanni
Giavanna
Gavin
Gianna
Gianni
Gage
Guilia
Greer
Graham
Gemma
Gideon
Gold
Goldie
Georgia
Gigi
Gia
Gaia
Greta
Graham
Griffin
Gus
Grant
Female Dog Names That Start With G
One fun way to choose your lady pup's new name is to consider the special qualities and traits that make her so uniquely special to you. From feminine and fastidious to fun-loving and up for anything, these female dog names that start with G all describe different canine qualities. So all you have to do is match your new fur lady up with the right name.
Gidget – for a real girly-girl
Gypsy – for a footloose and fancy-free explorer
Guinevere – for a regal canine princess
Gabby – for a talkative pup
Gaga – for the pup who loves to sing!
Gada – for a lucky lady
Garbo – for a real leading lady
Genie – for a wish-fulfilling fur baby
Ginger – for a red-haired girl
Gladys – for a grateful dog
Gracie – for the canine lady of the house
Glenda – for the good witch in your household
Gita – for a pearl of a pup
Garnet – a precious sparkling dog
Giselle – for a graceful ballerina of a dog
Gussy – for the fastidious fine female pup
Gretel – for the brave survivor
Gala – for a sweet pup
Gambina – for a pup who loves to be babied
Gwennie – for a fair little lady pup
Glory – for a beautiful glorious dog
Girlie – for a sweet feminine pup
Geisha – for a bewitching lady dog
Geneva – for a dog that brings peace
Gaea – for a mama dog
Male Dog Names That Start With G
Gus – for a friendly bestie of a pup
Galahad – for a fierce protector
Giant – for a big pup (or a pup with a big spirit)
General – for a take-charge kind of dog
Godzilla – for a dog who is larger than life
Grant – for a great leader of a dog
Giraffe – for a really tall dog
Goose – for a dog that loves to have fun
Gnome – for a short, squat dog
Goober – for a silly goof of a pup
Gobble – for the pup who always cleans his plate
Grumpy – for the dog who always needs a minute
Garfield – for the dog who thinks he's a cat
Goofy – for a dog who is always good for a laugh
Guiseppe (Italian for Joseph) – a loyal father dog
Governor – a decisive leader of the pack
Gryffon – translates as "strong lord" for a fierce leader dog
Gamble – for the dog who always takes chances
Gouda – for the pup who loves cheese
Giblet – for a pup who doesn't know how tiny he is
Guy – for the quintessential canine "man of the house"
Guardian – for a loyal protector
Galileo – for a thoughtful, intelligent dog
Garfunkel – for a dog who loves to sing (or howl!)
Grease – for the pup who can't resist a good roll in stinky things
Cool Dog Names That Start With G
Galante
Galaxy
Geographos
Grechko
Grenoble
Gretsky
Goodall
Gopala
Gerald
Gorsky
Gingko
Ginsberg
Gomer
Gympie
Grover
Gunthrie
Gable
Glennan
Gulliver
Gottfried
Gambole
Grassy
Grimaldi
Goffin
Genesis
Cute Dog Names That Start With G
Cute pups are in a class of their own. Irresistible from the get-go, these precious pets are always on the verge of sending us into cuteness overload! These cute dog names that start with G perfectly capture all that canine cuteness with each repetition.
Greenie
Greeley
Gio
Gadabird
Glia
Grover
Gal
Geena
Gino
Glint
Goldilocks
Gypsum
Geode
Groot
Gumball
Gill
Grill
Grady
Gayle
Gilli
Giddy
Grande
Gustav
Giles
Gwyn
Funny Dog Names That Start With G
Is your new dog a born comedian? Is their funny bone always working the room? These funny dog names that start with G make sure the laughs keep on coming.
Grock
Gassy
Grimm
Gherkin
Groom
Geyser
Gross
Grunge
Grueber
Gryll
Guaca
Grammer
Gigande
Glanville
Garry
Garth
Gaston
Grinch
Goku
Grape
Gumby
Guppy
Grouch
Gogo
Google
Unique Dog Names That Start With G
You will love this selection of truly unique dog names that start with G from the minor planets, stars, star systems and galaxies.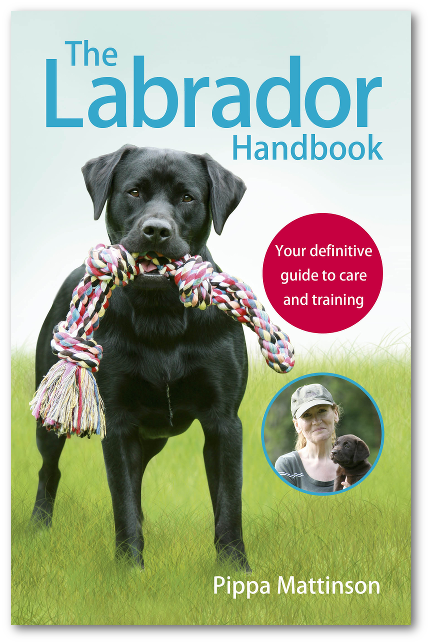 Gomeisa (star in Canis Minor constellation)
Gudja (star in Serpens constellation)
Ginan (star in Crux constellation)
Grumium (star in Draco constellation)
Giausar (star in Draco constellation)
Gienah (star in Corvus constellation)
Guniibuu (star in Ophiuchus constellation)
Gacrux (star in Crux constellation)
Gemini (a constellation and star sign)
Grus (a constellation that means "the crane")
Geometria (planet)
Gaby (planet)
Galatea (planet)
Gnu (planet)
Gerda (planet)
Glo (planet)
Gliese (planet)
Greenwich (planet and time zone)
Goberta (planet)
Goethe (planet)
Gretia (planet)
Golevka (planet)
Gongong (planet)
Gongju (planet)
Gomi (planet)
Fierce Dog Names That Start With G
Dogs have been protecting their people for thousands of years. So if your new rescue dog or puppy is naturally protective of you, you definitely want to highlight that when you choose a name. These fierce dog names that start with G will give you plenty of great names to pick from.
Gorbachev
Guillermo
Gerrard
Gadot
Gnasher
Gargoyle
Gunther
Gorilla
Ghost
Goblin
Grimm
Gandalf
Gargamel
Glacier
Gollam
Geronimo
Gareth
Godfrey
Gaagii
Gadisa
Gamba
Gallard
Gerik
Goya
Guido
More Great Dog Names
The Labrador Site Founder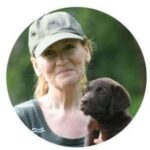 Pippa Mattinson is the best selling author of The Happy Puppy Handbook, the Labrador Handbook, Choosing The Perfect Puppy, and Total Recall.
She is also the founder of the Gundog Trust and the Dogsnet Online Training Program 
Pippa's online training courses were launched in 2019 and you can find the latest course dates on the Dogsnet website